Three years ago, the highly exclusive Salon International de la Haute Horlogerie introduced a mini salon within its hallowed halls to include a bunch of artisanal, independent watch brands as part of the Carré des Horlogers. Usually a domain reserved for the traditional bigwigs of the industry, SIHH opened up to nine brands—Christophe Claret, De Bethune, H. Moser & Cie, Hautlence, HYT, Kari Voutilainen, Laurent Ferrier, MB&F and Urwerk—for the first time in 26 years, boosting the count of the total exhibitors by almost 50 per cent.
As a nod to the ultimate form of bespoke watchmaking offered by these maverick creators, SIHH has been making space for new participants in every edition. This edition will see 17 of them. The inclusion of the independents has not only been refreshing for the exhibition, but has also helped the brands beef up business with wide-scale exposure on a prestigious platform.
Thanks to the power of social media and the increasing desire for exclusivity, these niche watchmakers are finally making their way into the mainstream. Although they can never be a threat to the older maisons—they make far fewer watches, anywhere between 20 and 200 a year—the indies are certainly sharing the limelight with key players like never before.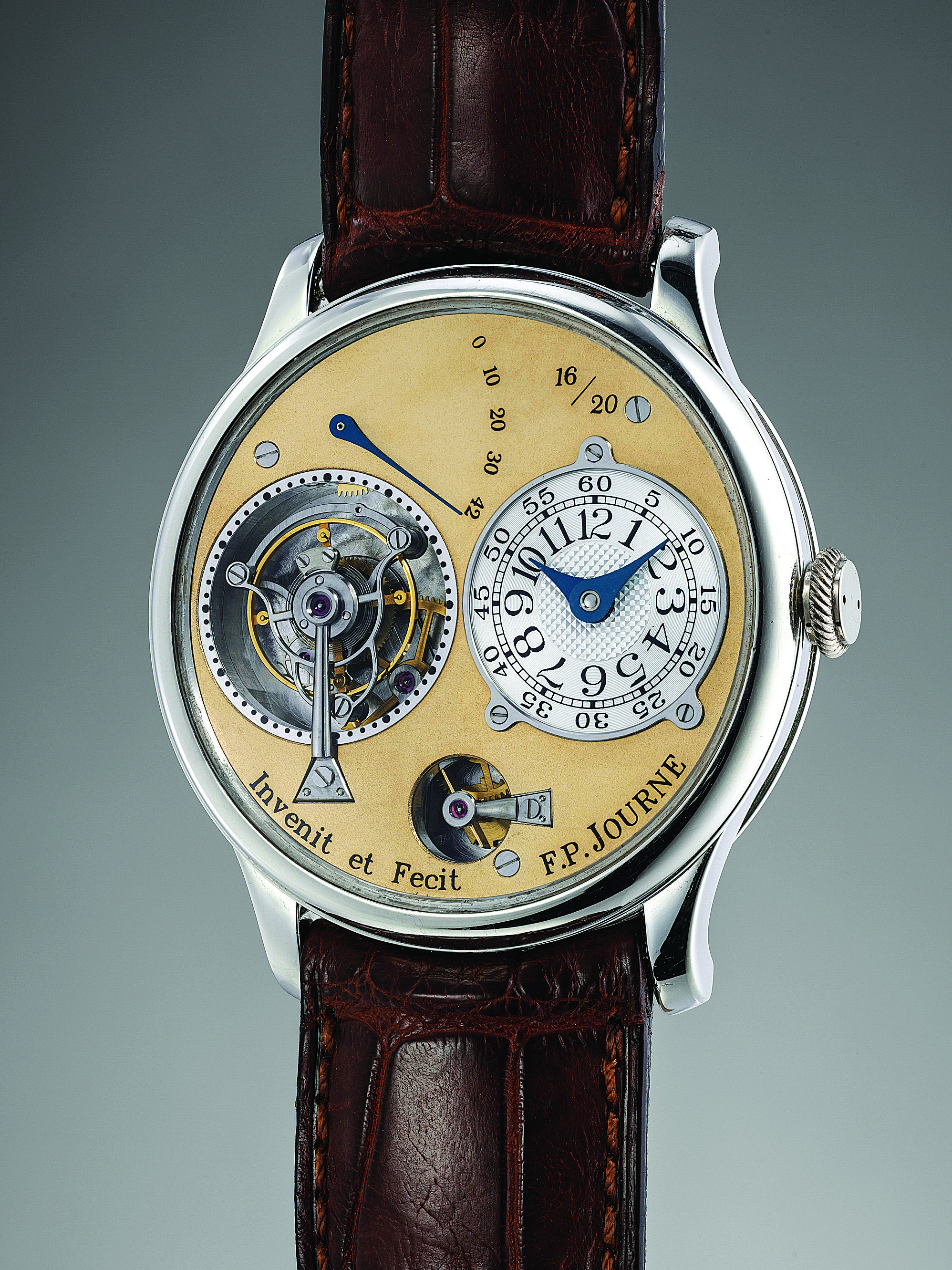 In May 2017, the Phillips auction house introduced a special section dedicated to independent watchmakers like F.P. Journe, Ludovic Ballouard and Urwerk. The Independent Atelier at the auction house sold an Urwerk watch worn by Robert Downey Jr. (in the film Spider-Man) for $149,985
"Collectors are interested in watches that are rare not by marketing choice but because there are only so many a watchmaker can make. A watch that will be seen on the wrist of few and is a sign of recognition of those in the know."
(Rs. 1.04 crore approx.). Then there was Journe's Chronomètre à Resonance that sold for $83,741 (Rs. 58.45 lakh approx.) and Ballouard's Upside Down, which went for $47,500 (Rs. 33.15 lakh approx.). "There are hundreds of independent makers catering to different types of collectors," says Alex Ghotbi, head of sales, watch department at Philipps in Association with Bacs & Russo. "However, only a select number have gained international recognition and I believe, going forward, many of these artisans will continue to do well at the auctions. For instance, F.P. Journe's Tourbillon "Souscription" at our Geneva auction in November 2018 was sold for 450,000 Swiss francs (Rs. 3.17 crore approx.), which was way above its estimate. Collectors are interested in watches that are rare not by marketing choice but because there are only so many a watchmaker can make. A watch that will be seen on the wrist of few and is a sign of recognition of those in the know."
F.P. Journe, one of the most revered names among the independents, started out with his own brand around 18 years ago. He now makes 900 watches annually and is known for his striking off-centred dials and traditional super complications perfected to a tee. He created the prototype for the Tourbillon "Souscription" in 1999 and the first 20 models were numbered and made available only to friends and family members. This is the reason the timepiece—one of only four watches to be ever sold at an auction—commanded such a high price at Phillips.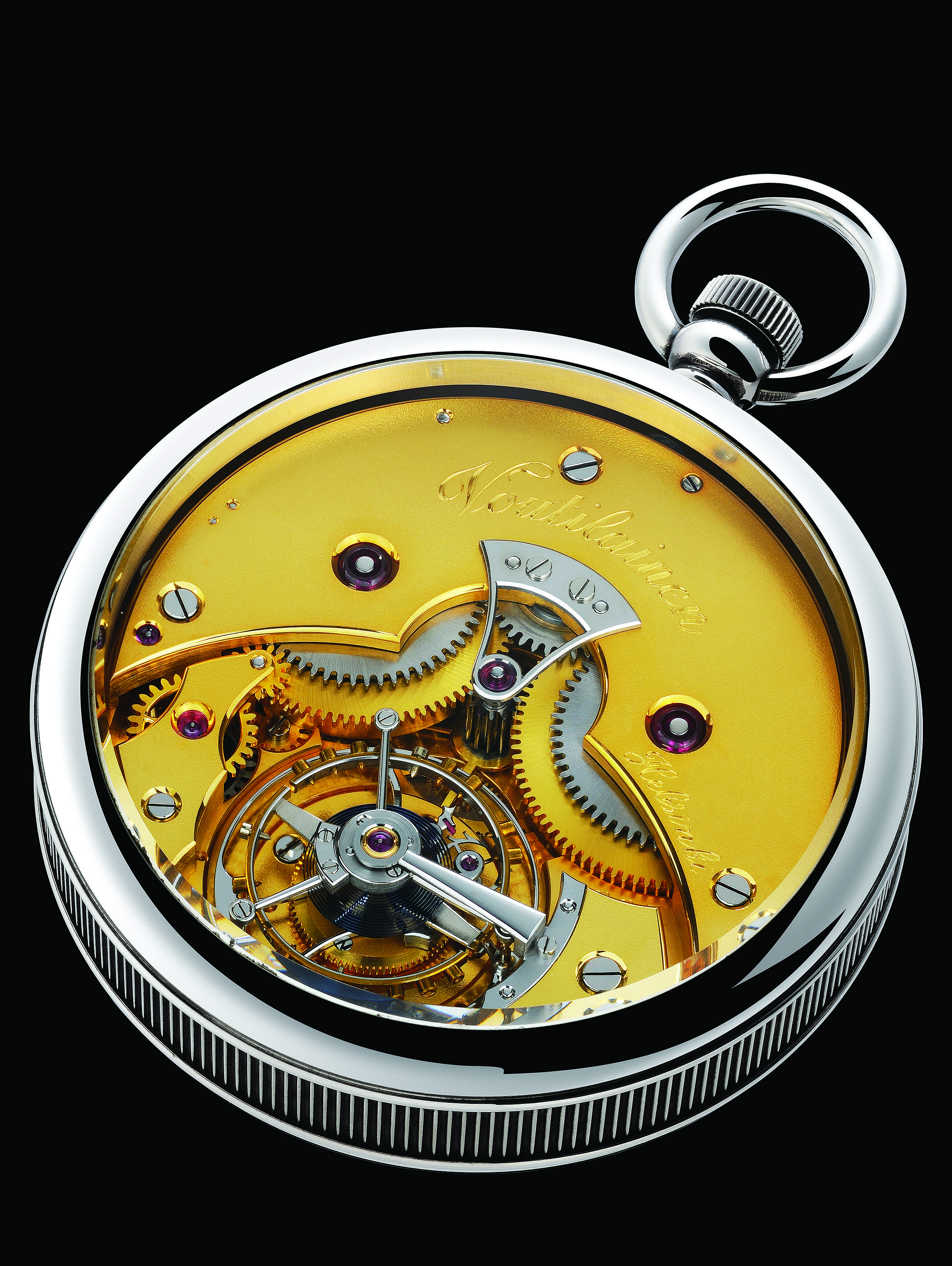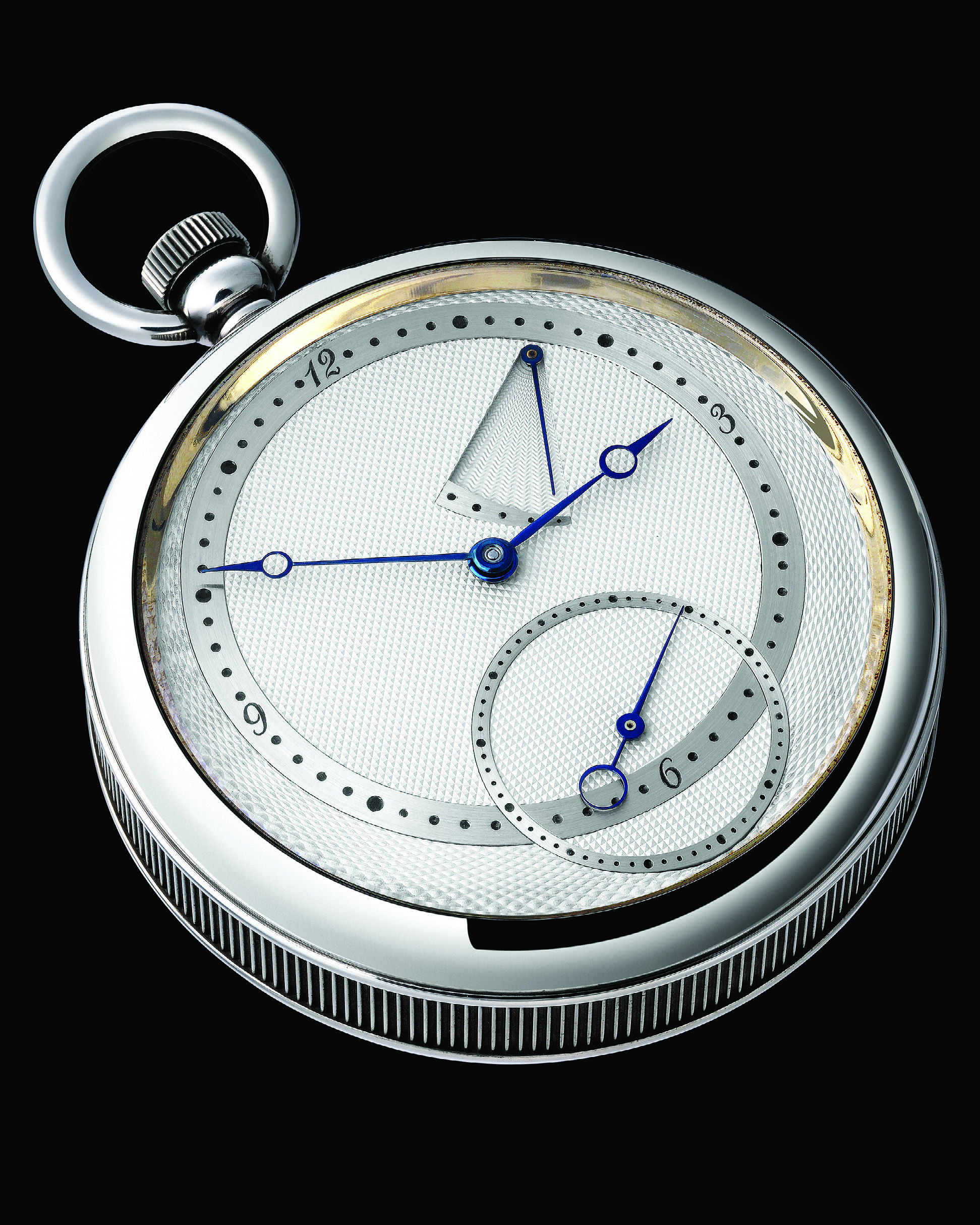 With new materials, forms, technology and, most importantly, crazy ideas, the independents have turned the concept of traditional watchmaking on its head. While brands like Kari Voutilainen, Laurent Ferrier and Vortic have changed the art of timekeeping with their artistic innovations, MB&F, Urwerk, H. Moser & Cie and Christophe Claret are finding new ways to display hours, minutes and days through their kinetic sculptures. "Love them or hate them, the watches from these independent brands are the expressions and often, the struggles, of usually one or two watchmakers," says Kunal Khemka, a prolific watch collector from Kolkata. "When you buy from an independent, you are buying from the artist himself and not those large corporates. Their movement architecture, finishing and overall design will blow your mind; something that most mainstream brands fail to do these days."
A huge fan of Vacheron Constantin and A. Lange & Söhne, Khemka has been following indies like Akrivia, De Bethune and Laurent Ferrier, quite
"At the AHCI, you can touch the watchmaker who makes your watch. We are not making industrial luxury goods like the big groups that contributed to the international crisis some years ago."
closely."I love De Bethune because they always have their own take on a horological complication and they do not repeat anything. With Laurent Ferrier, you can be as classical as possible, or also a bit quirky if you wish. Then there is Hajime Asaoka, a self-taught watchmaker from Tokyo who has designed his own in-house tourbillon, chronograph and a manual-winding movement; something that brands 100 times his size have failed to do! These watchmakers are pushing the boundaries and creating their own heritage."
Over the years, the word 'independent' has acquired various connotations within the luxury watch industry. In generic terms, an independent brand is one that is not part of a big conglomerate. So, a Patek Philippe, which makes over 60,000 pieces a year, qualifies to be an 'independent' just as much as Roger Smith, with his 10 to 12 pieces a year, does. Svend Andersen, co-founder of the Académie Horlogère des Créateurs Indépendants (AHCI), defines an 'independent' watch brand as a one-of- a-kind atelier that can satisfy special demands of collectors and make exclusive and rare watches. "At the AHCI, you can touch the watchmaker who makes your watch. We are not making industrial luxury goods like the big groups that contributed to the international crisis some years ago," he says.
Introduced to protect the values of handcrafted and inventive mechanical horology in the 1980s, the AHCI today has 36 independent watchmakers as members. "The criteria for our selection is simple—the candidate must be independent and should be able to make a technical construction of horology," says Andersen. "He has to execute it himself in a presentable and aesthetic way and offer excellent quality in watchmaking."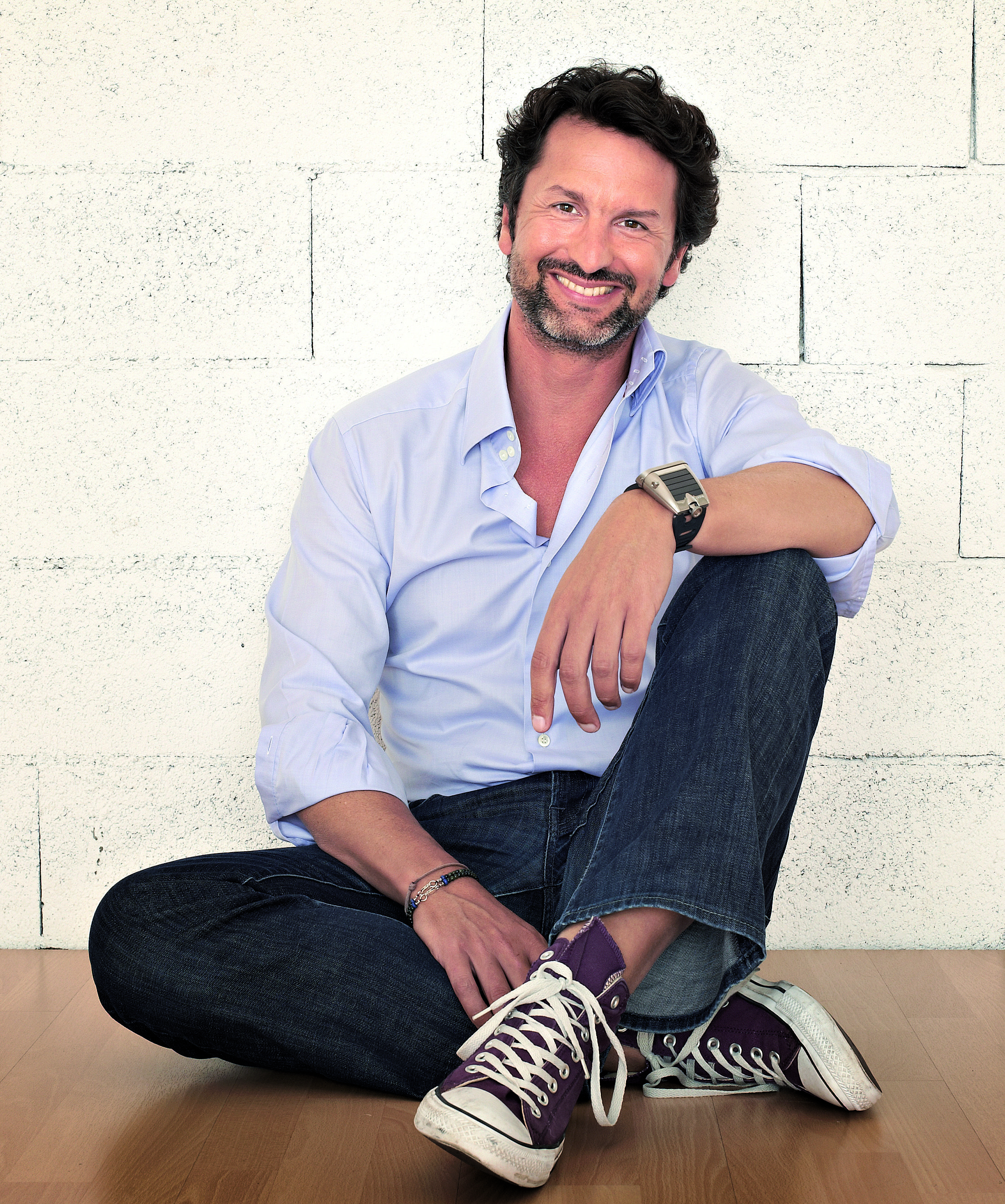 According to Maxmillian Büsser, the charming founder of MB&F, the independents are the creative rebels of the watch industry. "The rebellion is not defined by a style, but by an attitude and can start with the very classic and beautiful Kari Voutilainen pieces [and go up to] our outlandish MB&F Horological Machines," says Büsser. "The rebellion is about retaining and emphasising the work of skilled artisans and hand work, in opposition to the massive industrialisation that has taken over at all the big players. To me, being 'independent' also means that the creator is the owner. It may be a detail for most, but for me it is crucial."
After a super successful, seven-year stint at Harry Winston, Büsser launched MB&F in 2005. He started out with just 900,000 Swiss francs in his account and was able to break even in three years, with $2 million in revenue. "I did away with the middlemen. My retailer friends helped me out
"We don't do 'pret-a-porter', which follows trends; we create 'haute couture' which gives birth to trends."
by buying the first few pieces and giving me a cash advance. Each one of my creations gave me immense joy and pride," says Büsser, who is known for futuristic horological machines priced at $150,000 (Rs. 1.04 crore approx.) and above. "I started MB&F with the designs for HM1, HM2 and a sketch for HM3. That is all. Look at our latest HM9 Flow and see how far we have come compared with our very first creation. We are now working on seven new concepts, and those are what spike my adrenaline." Büsser is not surprised with the positive response the independents have garnered. He has been catering to the fantasies of watch geeks and art lovers like no one else. In fact, MB&F recently launched a certified, pre-owned programme for people who aren't able to get their hands on his six figure timepieces like the HM4 Razzle Dazzle, an LM1 Xia Hang, an HM7 TI Blue, an HMX Black, and a Moonmachine Ti. "It seems normal that at some point, real watchmaking lovers would turn to the last bastion of artisanal watchmaking," he says. "A watchmaking that still embodies humanity, incredible engineering, real hand finish and love for what makes our hearts beat faster. When you own a piece of independent watchmaking, your status goes from simple consumer (enjoying a beautiful product) to that of patron of the arts, by helping a man or a team follow their creative dream."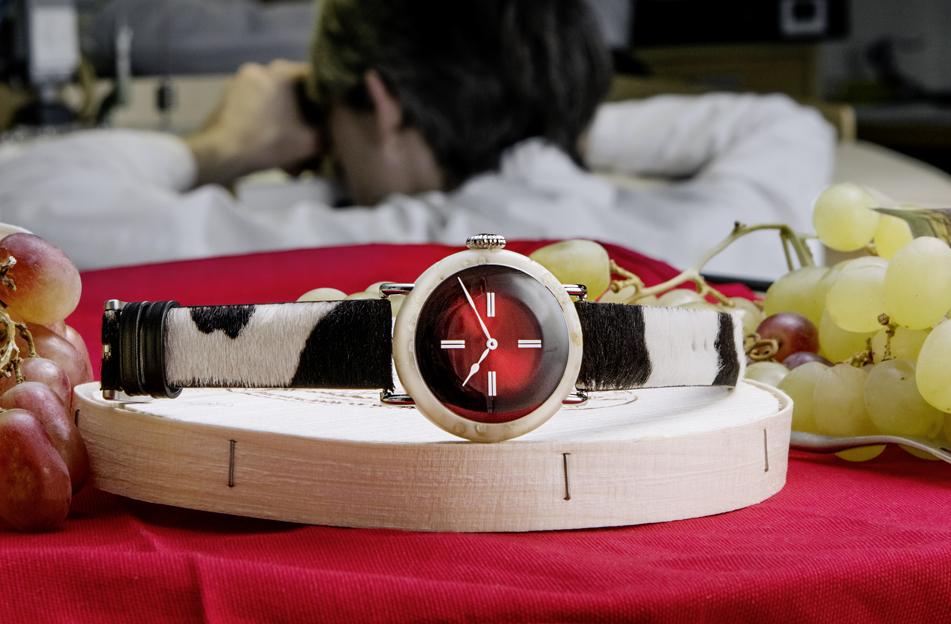 Another independent brand that has seen unprecedented success in the past few years is H. Moser & Cie. "We don't do 'pret-a-porter', which
"Sometimes, I see ourselves as the knights in shining armour defending values that are soon to be completely lost."
follows trends; we create 'haute couture' which gives birth to trends. Consumer trends in the luxury market have changed a lot recently, with specialised blogs, social networking and the trade press. People are not just customers but real fans. The new generation wants more exclusivity, human connection and purpose. This is why they are more attracted to independent, family-owned brands," says Edouard Meylan, CEO, H. Moser & Cie. Known for balancing the traditional savoir-faire in watchmaking with contemporary aesthetics and a lot of humour, Moser particularly appeals to a younger generation of collectors. Taking a dig at the laws that define the "Swiss-made" label, Moser created the Swiss Mad watch made from cheese from its home village in 2017. Priced at $1 million, the watch, with its striking red dial, was offered on a strap made of cowhide. "Since 2012, we have worked a lot to modernise the brand. Today, we are traditional without being too proper, classic but never dull, elegant with a hint of sexiness, and refined with just a touch of irreverence. The average age of our customers has dropped significantly and our sales have tripled in the last five years," says Meylan, who is working on his most ambitious project set to be launched in September.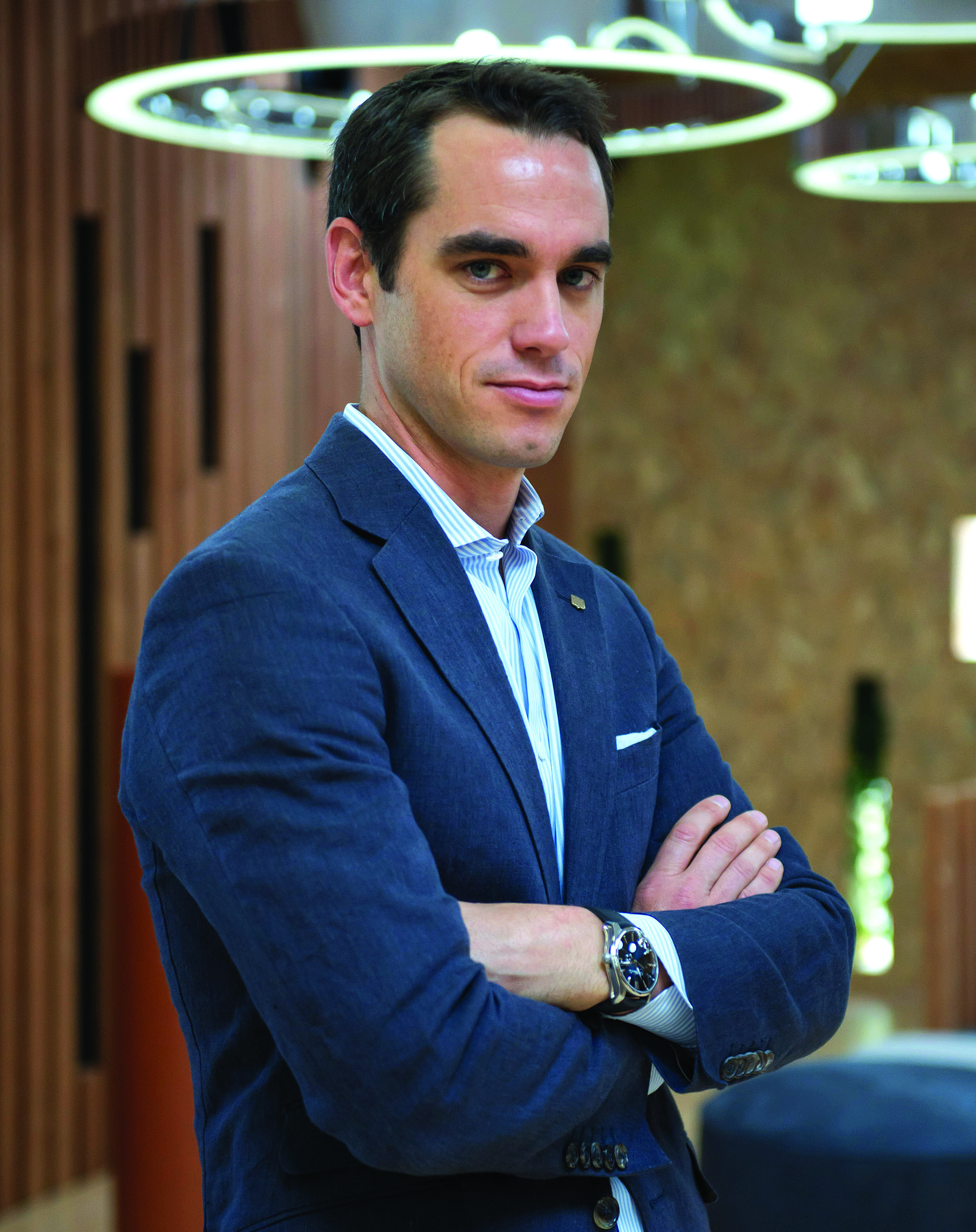 In a bid to help out independents with little or no marketing budgets, London-based Sky Sit launched Skolorr, a curated website for artisanal brands, in 2017. Skolorr offers a wide variety of watches priced between $2,000 (Rs. 1.39 lakh approx.) and $200,000 (Rs. 1.39 crore approx.). "Our website serves as a hub to connect a broader customer base, beyond the typical collectors' circle, to the exclusive world of independent watchmakers. We are the only platform that communicates with the millennials in a way that is easy to grasp and not quite technical," says Sky.
While the indies are gradually making their way into the common horological landscape through social media and auction houses, the small-scale production continues to be a concern. "I think the independents have great future and huge potential, but at the same time, the distribution and communication would continue to be a challenge. One should aim to grow, but not too fast," says Kari Voutilainen, who made his first tourbillon watch in 1994, and is known for unique, custom-made tourbillons, repeaters, chronographs and GMT watches.
Büsser agrees with Voutilainen. "Sometimes, I see ourselves as the knights in shining armour defending values that are soon to be completely lost," he says. "There is no way we cannot prevail. But, for that to happen, we must accept that we will not grow our companies or our production volume. Otherwise, we take the risk of losing ourselves."