Perfect for any season, the all new watches from Versace's Greca Glass collection are worthy of a place on your wrist.
One of the first things that stands out in the new Greca Glass collection from Versace is the Greca – a leitmotiv of the timepiece that can be seen on the engraved mother-of-pearl or black dial and also on under the sapphire glass covering the dial and the top ring and the middle case. This gives the watch a very Versace look and feel that is instantly attractive.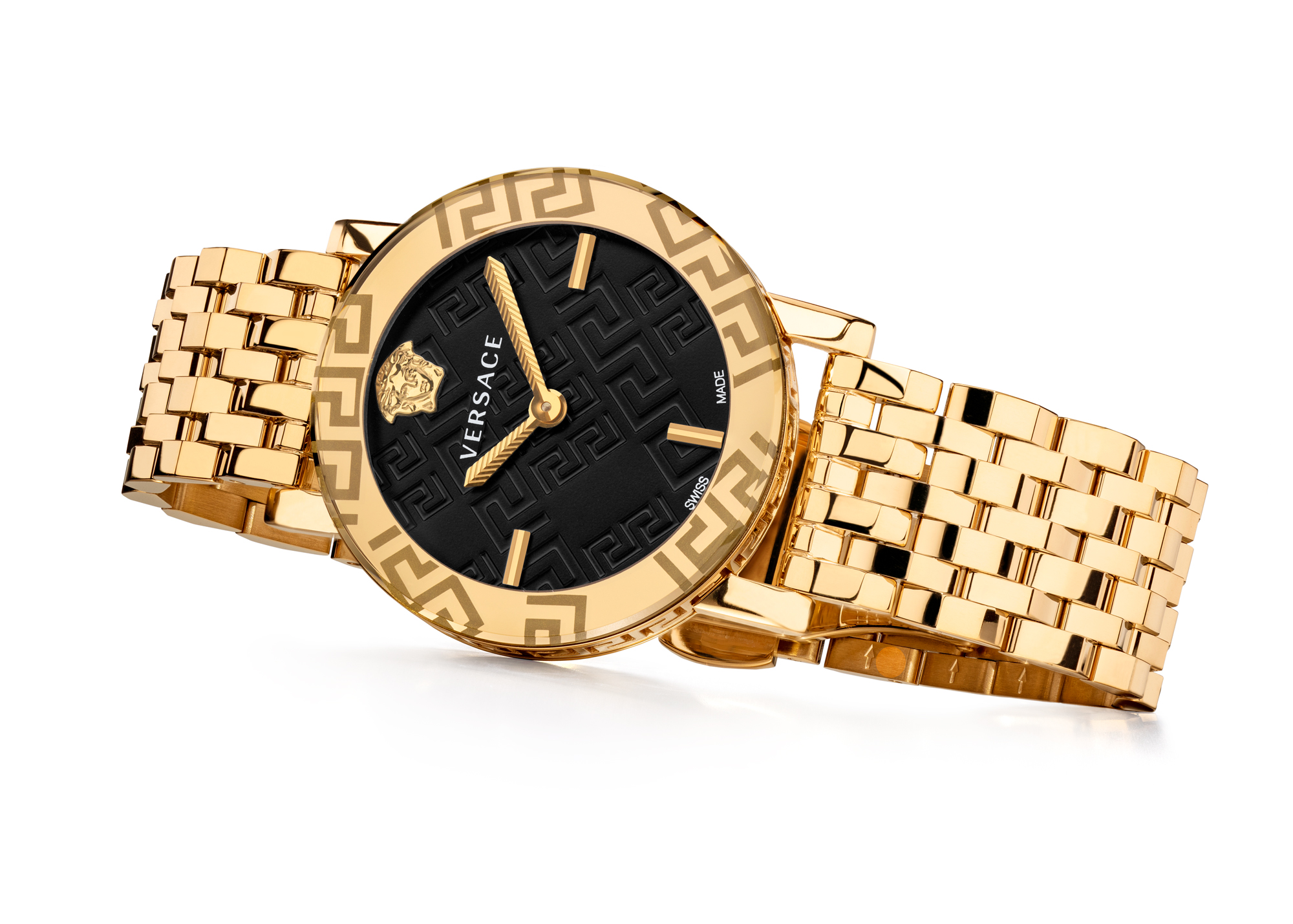 Furthermore, with such reoccurring theme sprinkled across the watch also symbolises the Greca Glass as an ode to the DNA of the Versace. It expresses the Versace sentiment with a modern allure and subtle refinement.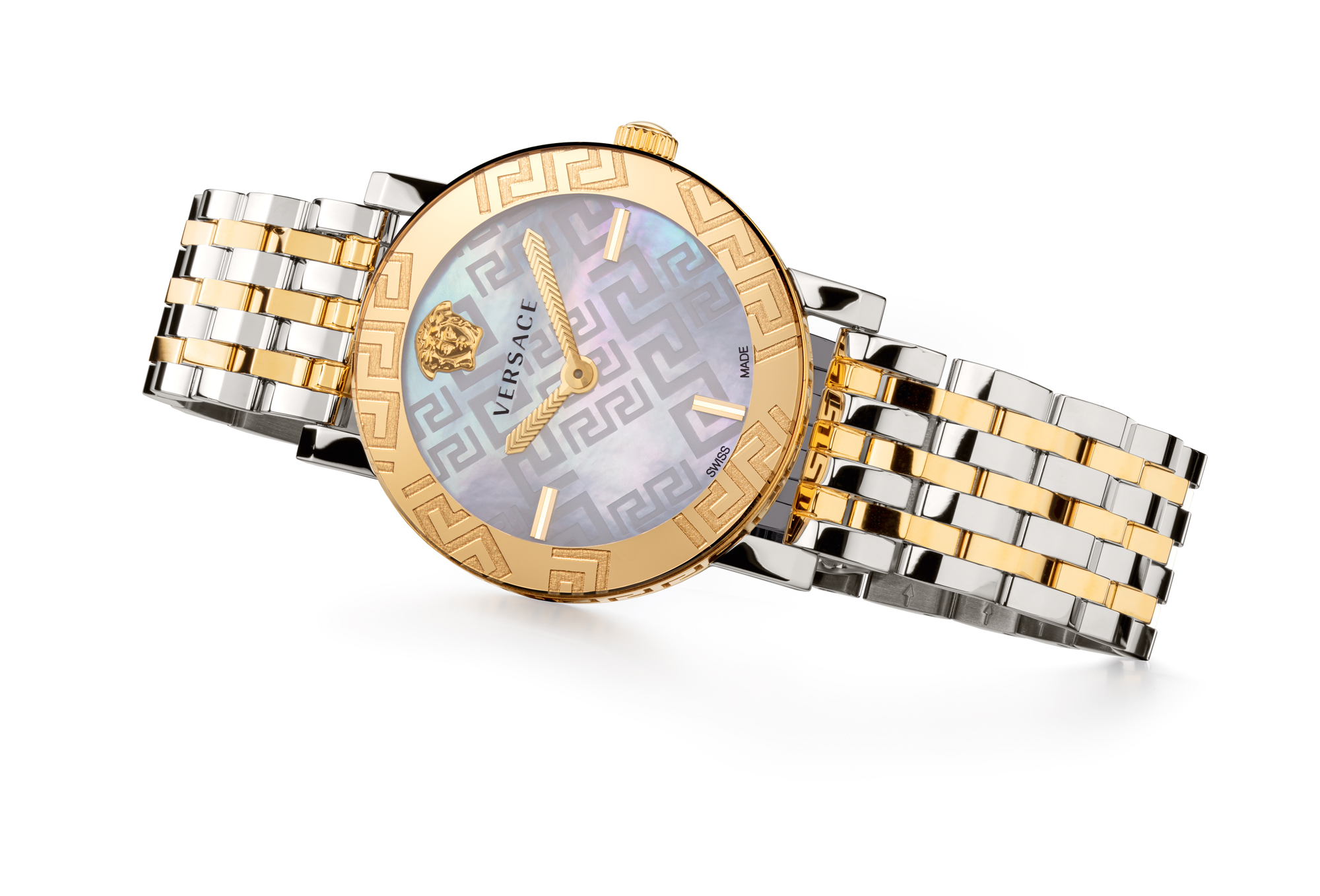 The collection consists of three timepieces with a 32mm champagne case in two dial colours; mother-of-pearl and black. Both these dials feature the Greca texture and house a Medusa (Versace logo) at 12 o' clock. Staying strong with a strong Italian design that is combined with timeless precision, the Versace Greca Glass is available in a precious elaphe leather strap or metal band.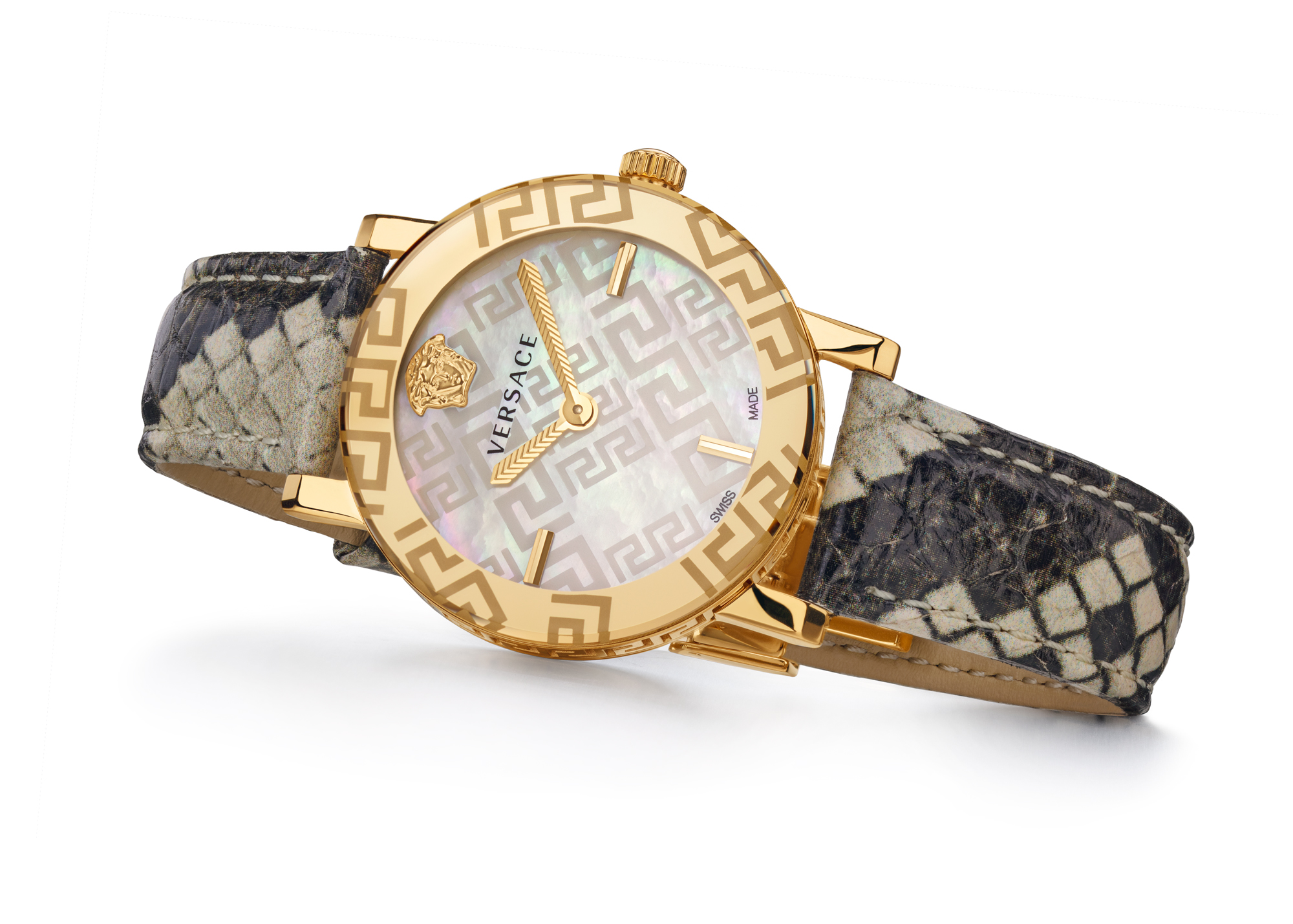 Priced at a range of INR 1.01 lakh to INR 1.03 lakh (approx.), the Versace Greca Glass is available in multiple retail stores across India and on TATA CLIQ Luxury.