When #NeverGiveUp meets #EverySecondCount there is no doubt that the news will make waves.
The world most recognised face of survival and outdoor adventure Bear Grylls joined hands with Swiss Made watch brand Luminox and announced a new collection that will consist of watches in all of Luminox's signature series: Air, Land and Sea.
Speaking of the partnership, Bear Grylls said, ""It's incredibly important to me to work alongside world class trusted partners and Luminox have proved that and more. . I've been wearing Luminox since my early adventuring days, so it's great to now be a part of the family. The rugged watch range has been carefully crafted featuring multi-functional design and state of the art materials – set to inspire and encourage the adventurer in everyone – men and women, boys and girls, outdoor novices and experts."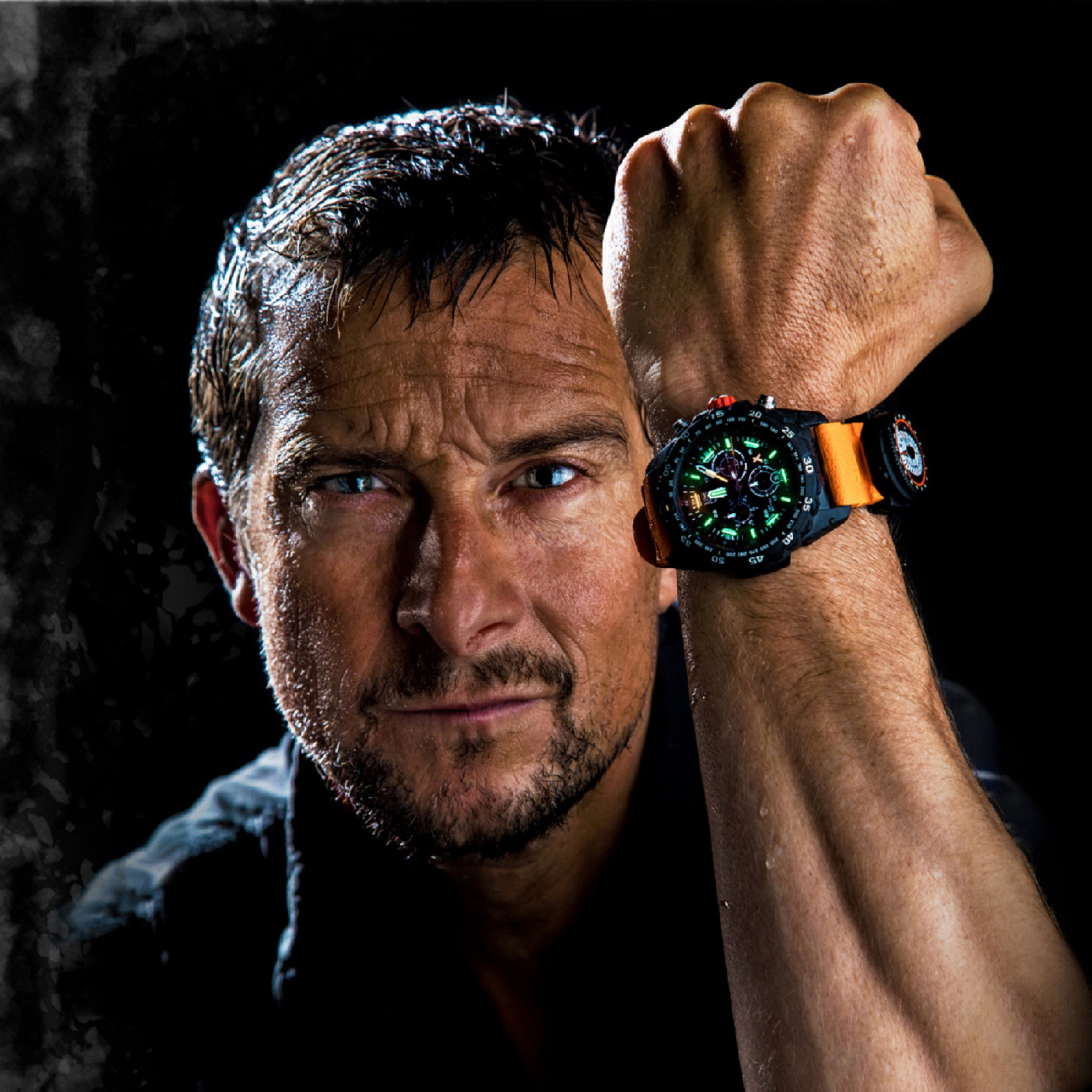 The collection features 4 models in SEA and 2 in LAND that is set to release this month, while two other models (AIR) are scheduled for August of this year. The six models releasing this month is developed with CARBONOX™ cases that are light, hypoallergenic and extremely durable while the models launching in August will feature grade 316L stainless steel case, making all the models the perfect companion for all outdoor and adventure related activities.
With inputs from bear Grylls himself, the collection ensures absolute resistant against extreme conditions with a water resistance of 300 meters. It also features Bear Grylls' logo and motto "Never Give Up" on the dial and caseback.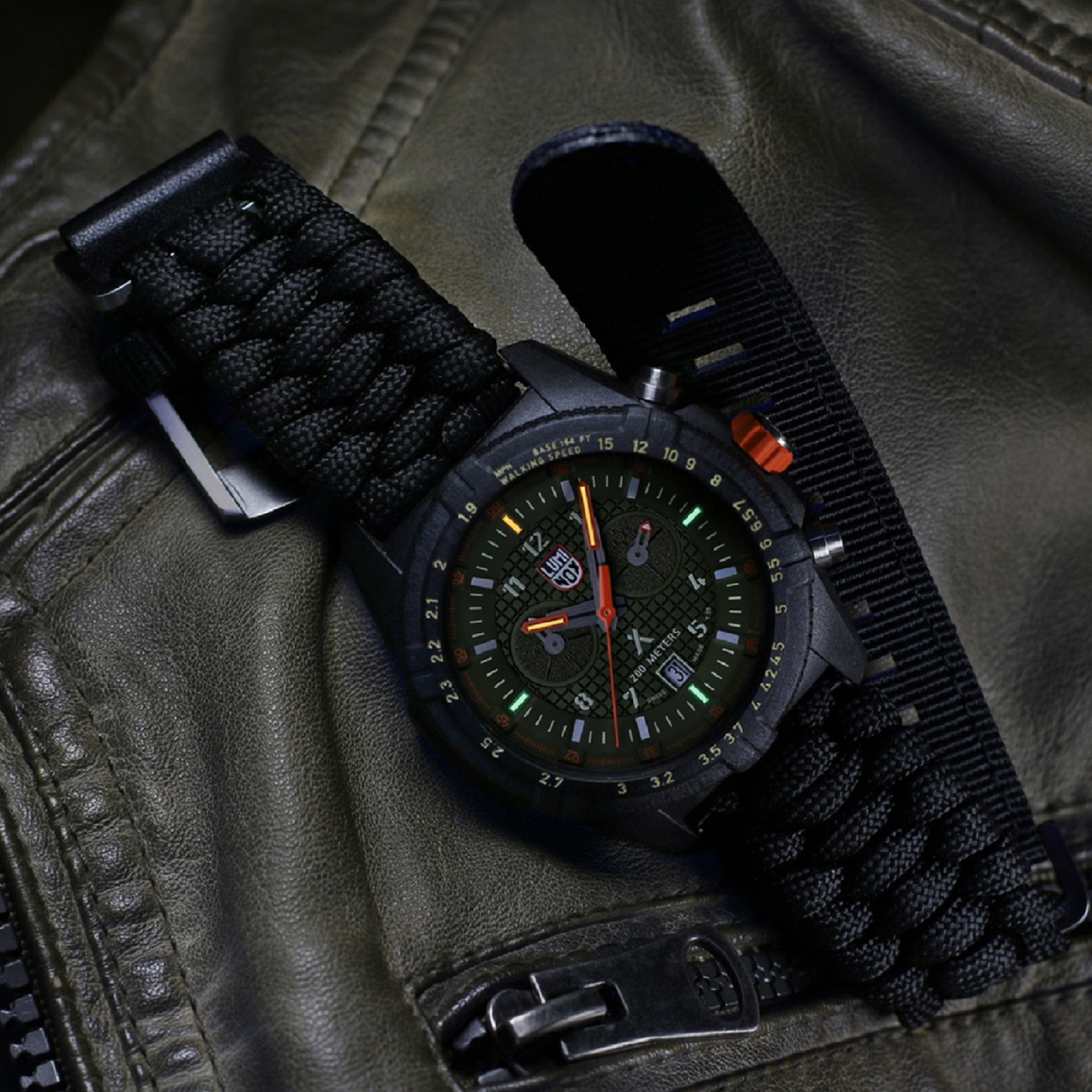 "Working with Bear Grylls is perfect for Luminox," says Niels Moller, CEO of Luminox. "We have always developed watches for the toughest people and situations on earth, for use by Navy SEALs, first responders, law enforcement and more. Bear is famous for thriving in the world's most challenging environments, and so is Luminox".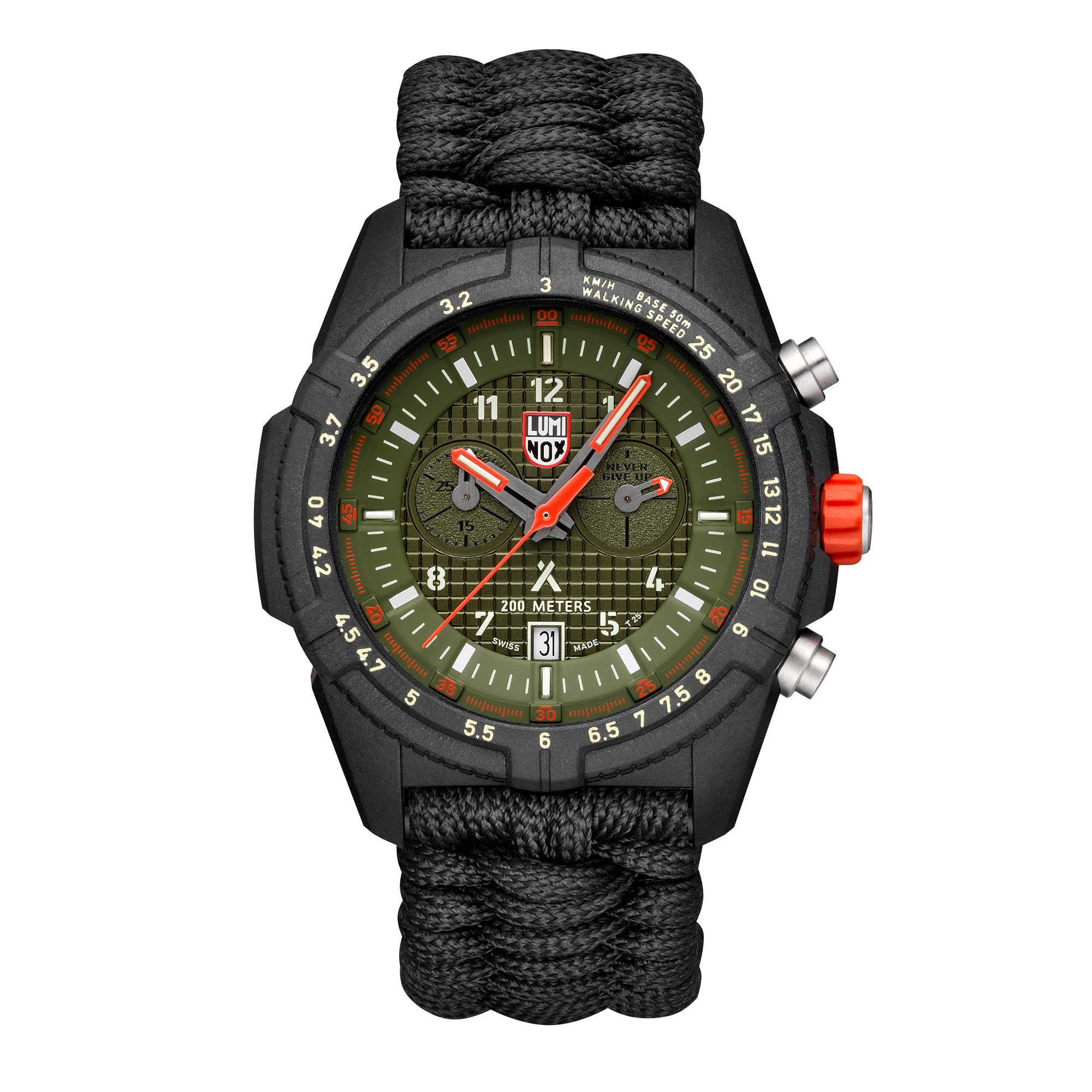 Strapped to a black genuine rubber signature strap or black paracord strap, the collection is priced at INR 51,072.