First launched in 2018, the 1858 Geosphere collection from Montblanc has been a useful timepiece that offered a new way of displaying the indication of the worldtime. It features two recognisable turning discs that represented the northern and southern hemispheres. Additionally, dedicated to the mountaineering spirit, the watches have been linked to the Seven Summits featuring Reinhold Messner's version of the challenge also referred to as "Messner's List".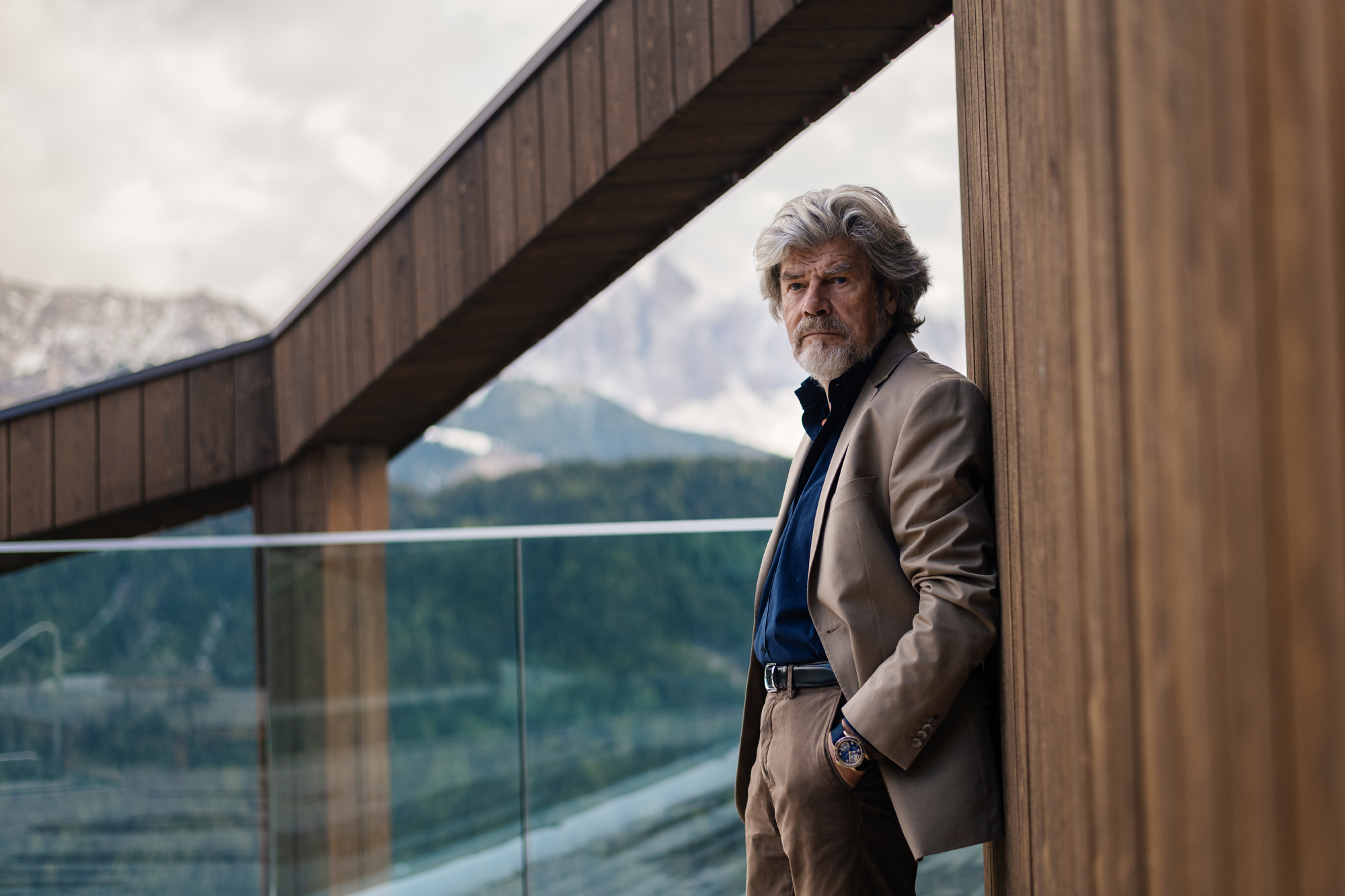 For 2020, Montblanc unveils the 1858 Geosphere Limited Edition dedicated entirely to the legendary climber and explorer – Reinhold Messner. The Italian mountaineer, explorer and author is famous for his pioneering ascents of the world's highest peaks. He has been the first person to climb all 14 peaks over 8,000 metres. Apart from his mountain exploration, he has also authored a total of 80 books and also served one term in the European Parliament. "Reinhold Messner embodies the values we want to highlight with our Montblanc 1858 product line and the Spirit of Exploration. He is a living legend of outdoor exploration and mountaineering. With his fearless spirit and irrepressible sense of determination he is seeking to make his mark in the world, being a source of inspiration for adventurers across the globe" says Nicolas Baretzki, Montblanc CEO.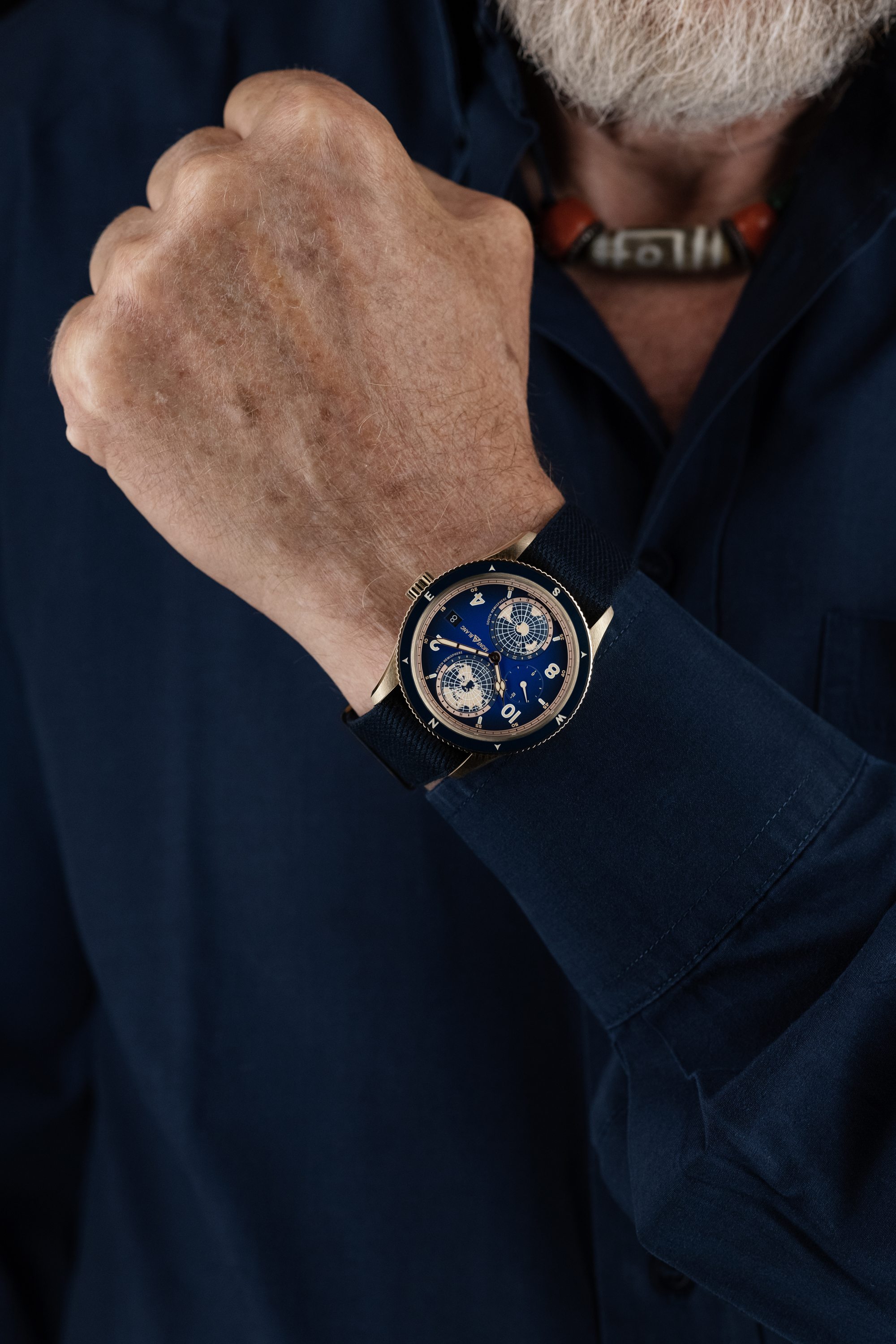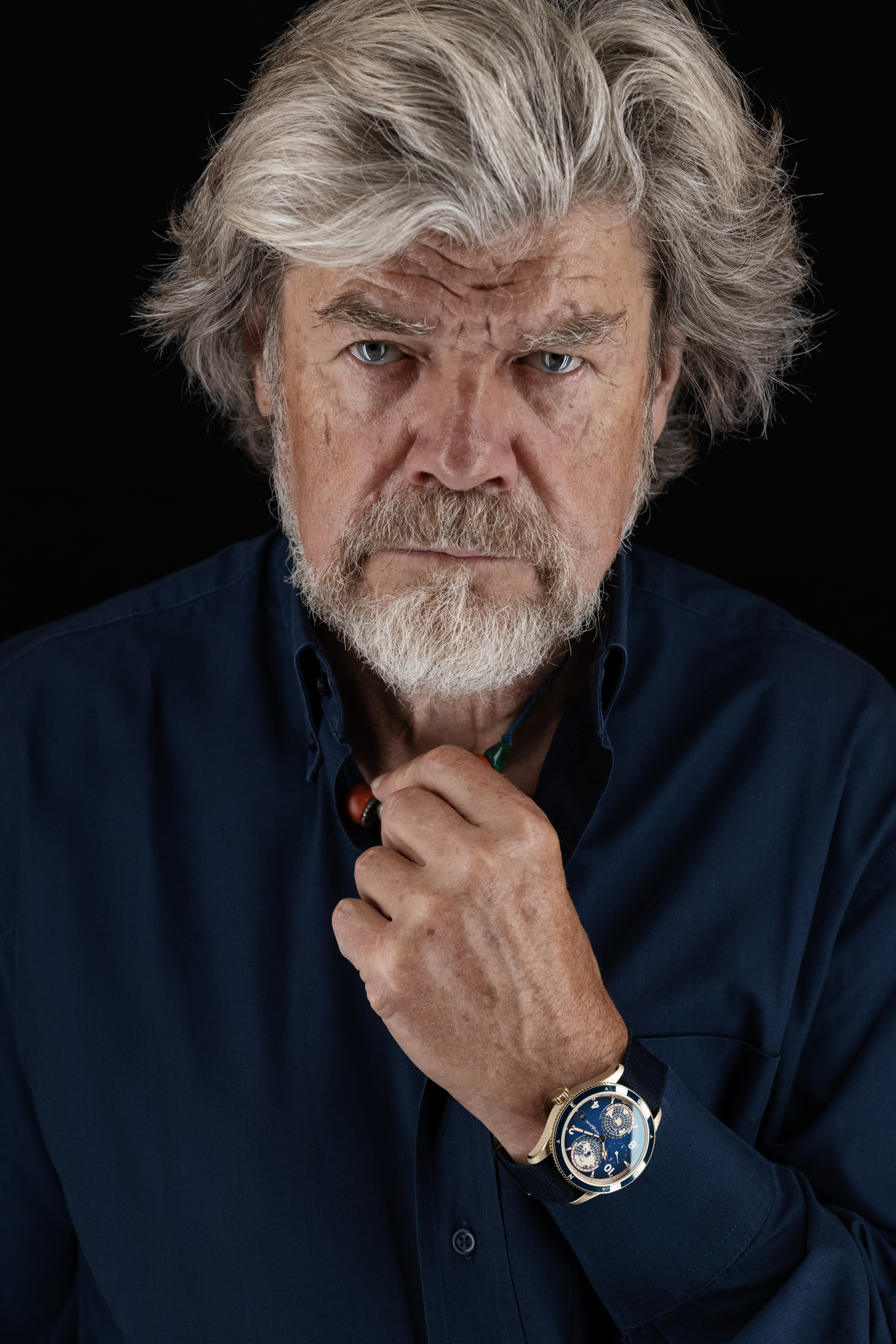 Keeping in mind the personality the timepiece is dedicated too, the all new Montblanc 1858 Geosphere Messner Limited Edition is harmoniously crafted in a bronze, blue and rose-gold coated combination of elements. This allows the watch to offer a vintage aesthetic that is a signature design of the Maison 1858 collection. Limited to 262 pieces, a subtle nod to all the peaks over 26,200 feet that Messner has climbed, the watch features a caseback with the image of the Mont Blanc mountain, the complete Messner list, a compass, and two crossed ice pick-axes.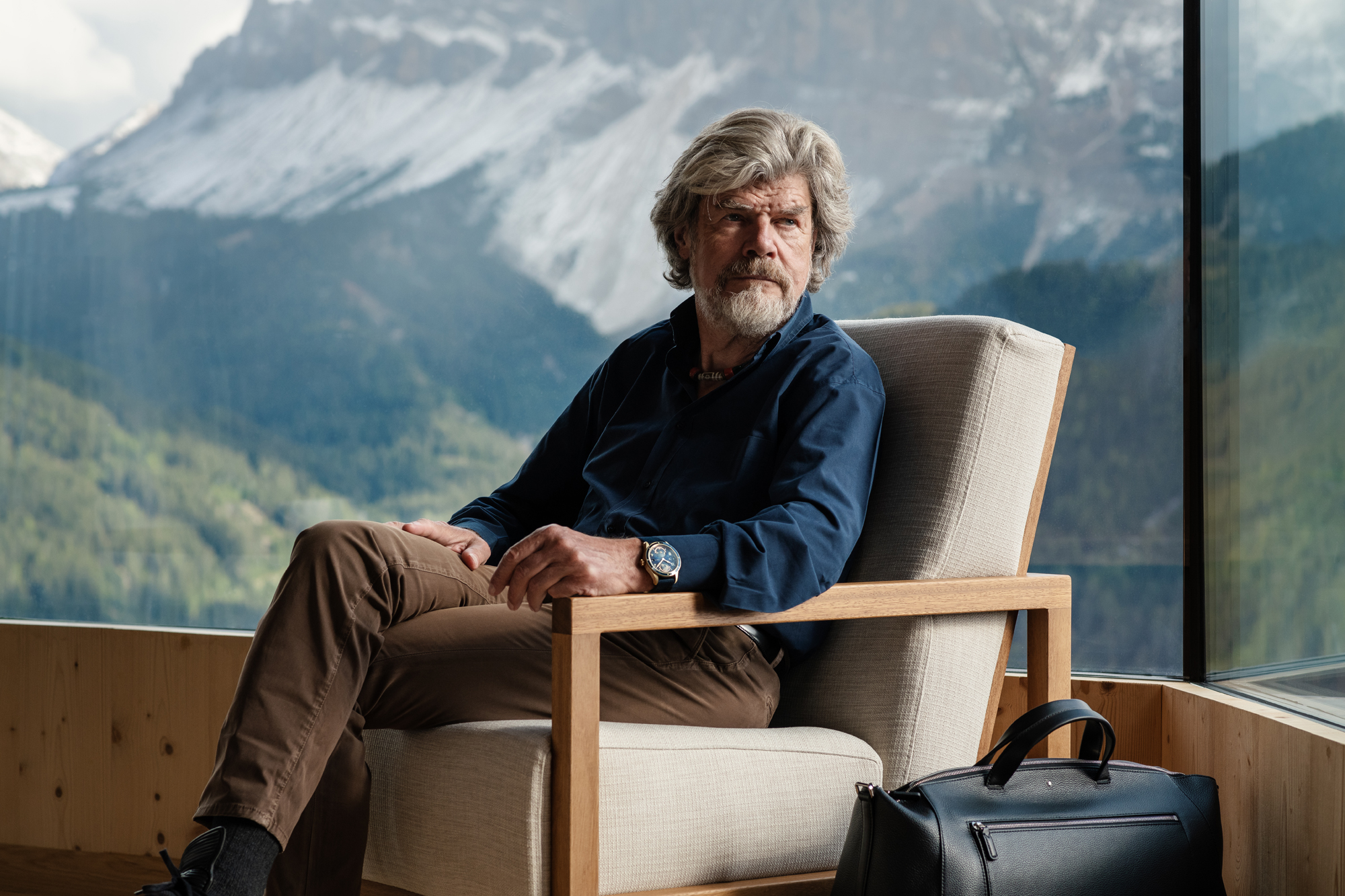 "A reliable and high performing watch is an essential companion to any adventurer setting out on a major expedition. It is exciting to be associated with a watch inspired by Minerva and its rich heritage of manufacturing companions to so many adventurers before me who relied so faithfully on these professional watches. Also, a meaningful and personal reminder of the thousands of feet climbed over the course of my career as a professional mountaineer", says Reinhold Messner.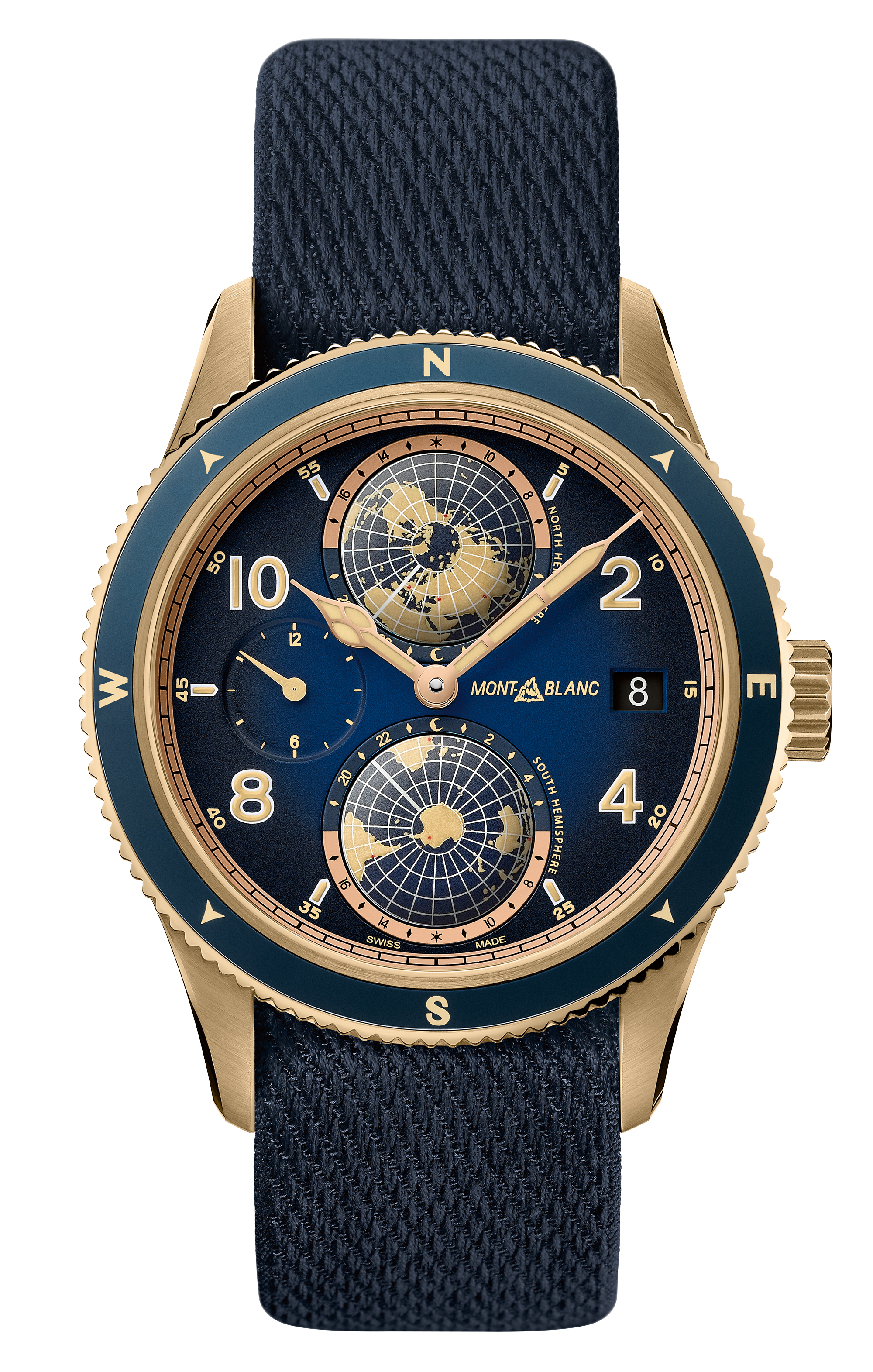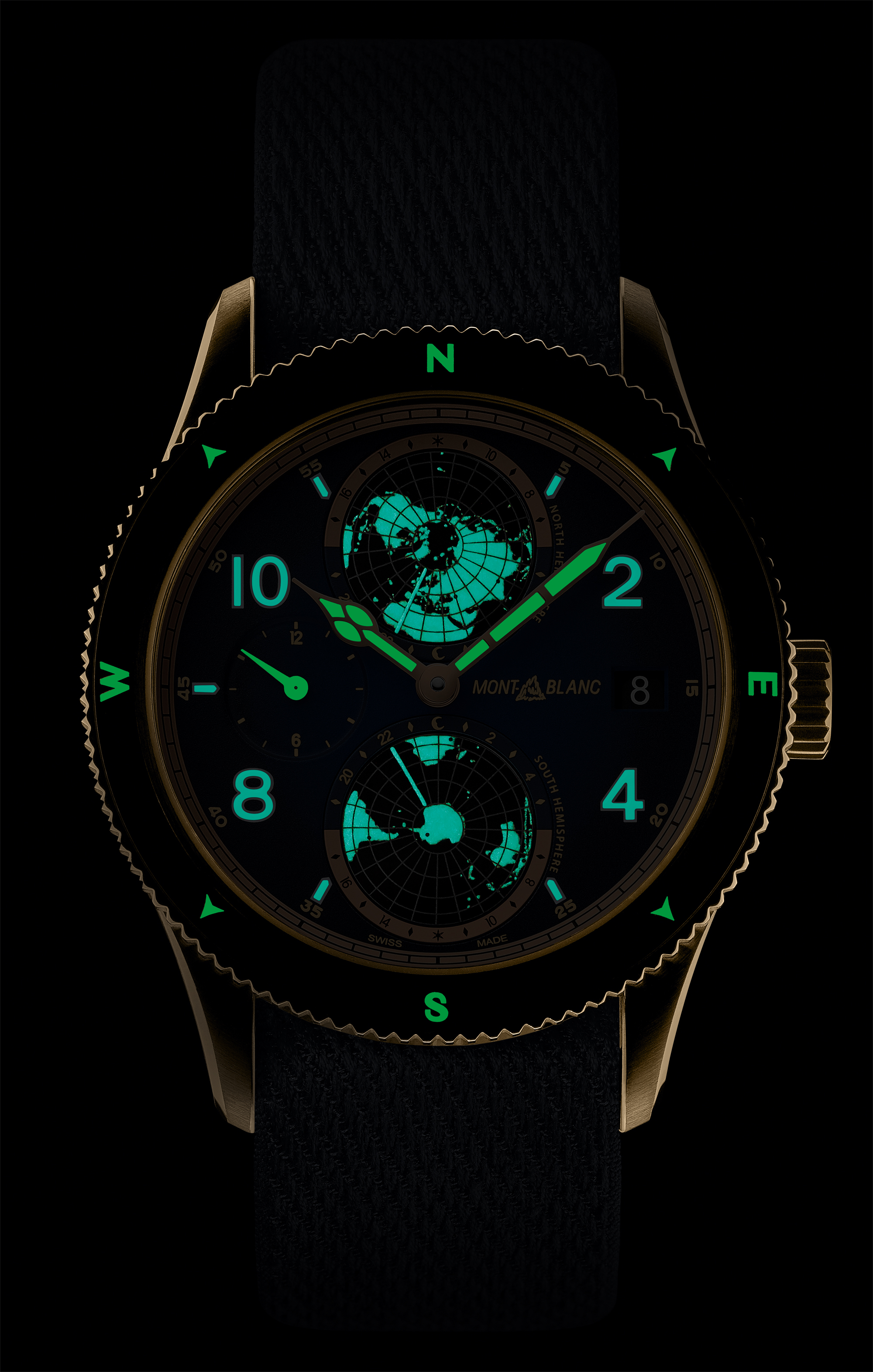 The gradient blue dial of the watch is set on a 42mm special bronze alloy case with slim, curved horns and fluted bi-directional bronze bezel featuring shiny blue ceramic. Delivering a harmonious contrast is the rose gold-coated and beige elements. The Montblanc 1858 Geosphere Messner Limited Edition is powered by the Manufacture automatic Calibre MB 29.25 that offers a worldtime complication that includes two turning domed globes representing the northern and southern hemispheres that make a full rotation every 24 hours. They are surrounded by a scale with the 24 time zones, along with a day/night indicator. A second time zone is located at nine o'clock and a date window (linked to the local time) is positioned at three o'clock. The longitude reference meridian for both hemispheres is highlighted with a blue line coated with SuperLumiNova®.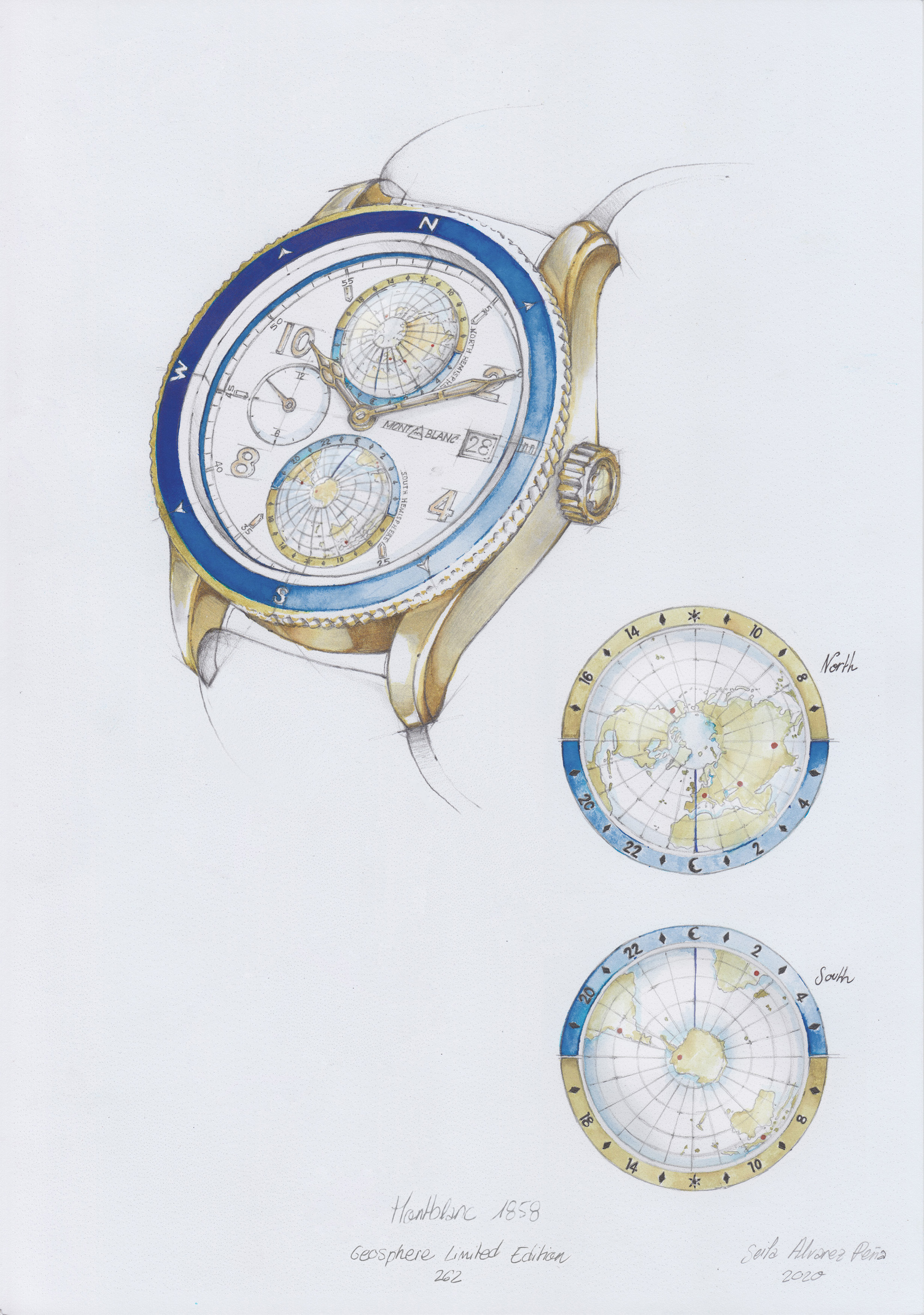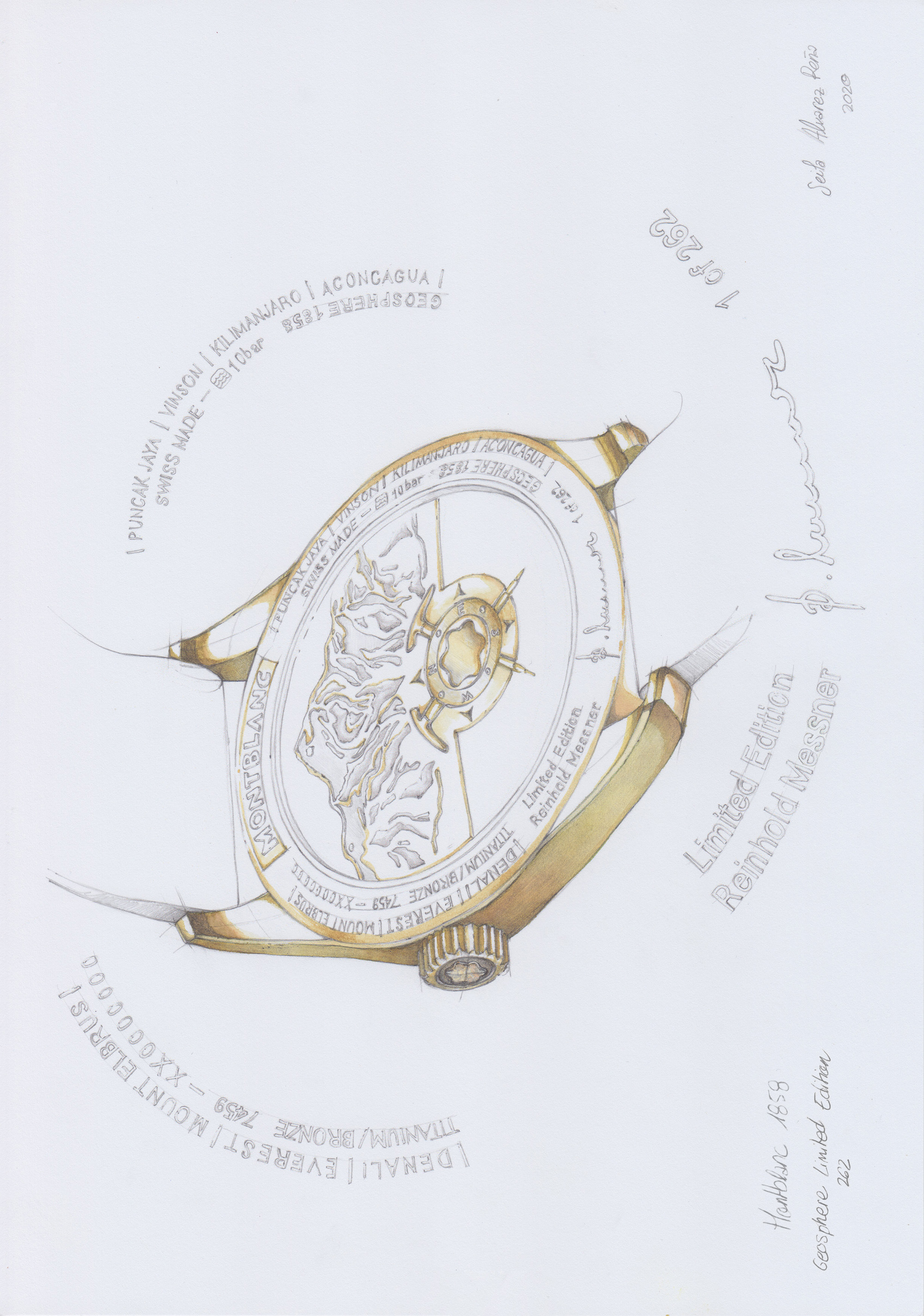 Strapped to a luxury blue NATO strap, the Montblanc 1858 Geosphere Messner Limited Edition is now available in Montblanc boutiques.