After numerous versions in 18k white gold, limited editions in red gold and platinum, the collection takes on a new avatar with the LM FlyingT Lapis Lazuli. This is a timepiece that features a dial plate and subdial in deep blue gemstones set against an 18k white gold case.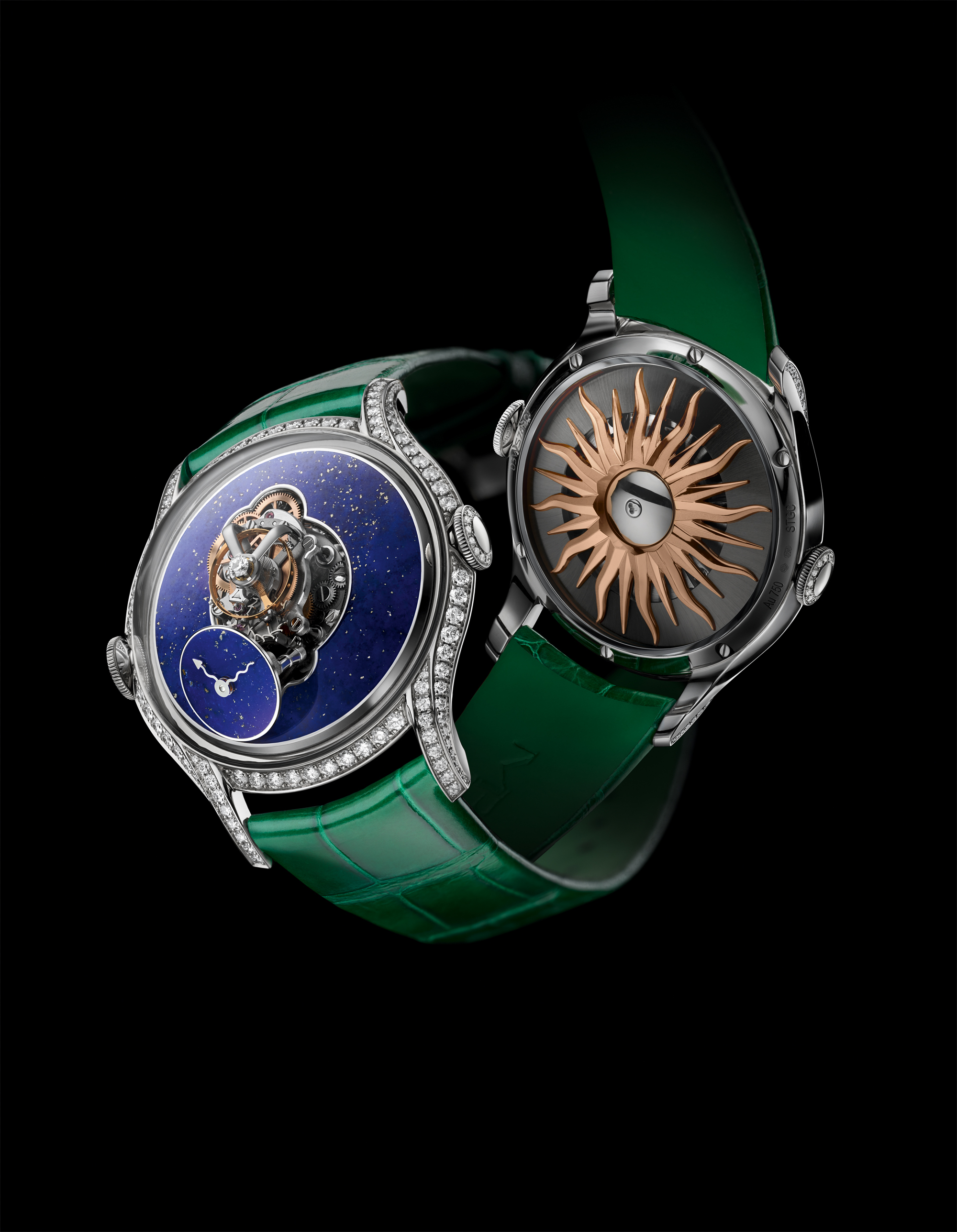 The case is set with diamonds and features the signature high and extravagant convex dome that rises from the bezels. The intense, deep blue of the dial is enhanced with the subtle flecks of gold strewn across it that makes the watch looks dream-like reminding the wearer of the well-lit beautiful night sky.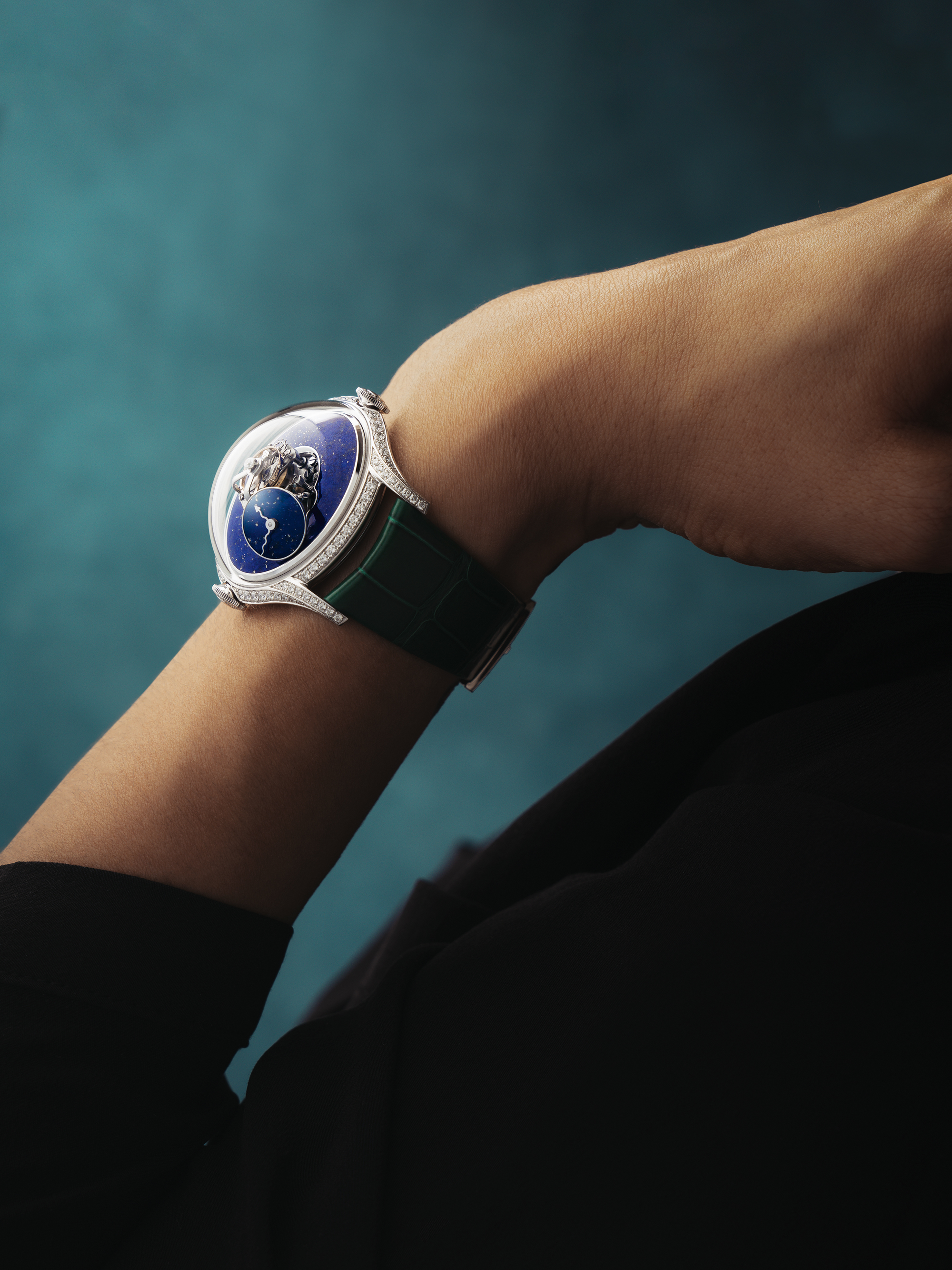 An asymmetric ventricular opening in the dial plate forms the heart of the watch where we have the MB&F FlyingT movement beating within. The soaring vertical structure features a sun-shaped winding rotor that clocks in a power reserve if 100 hours.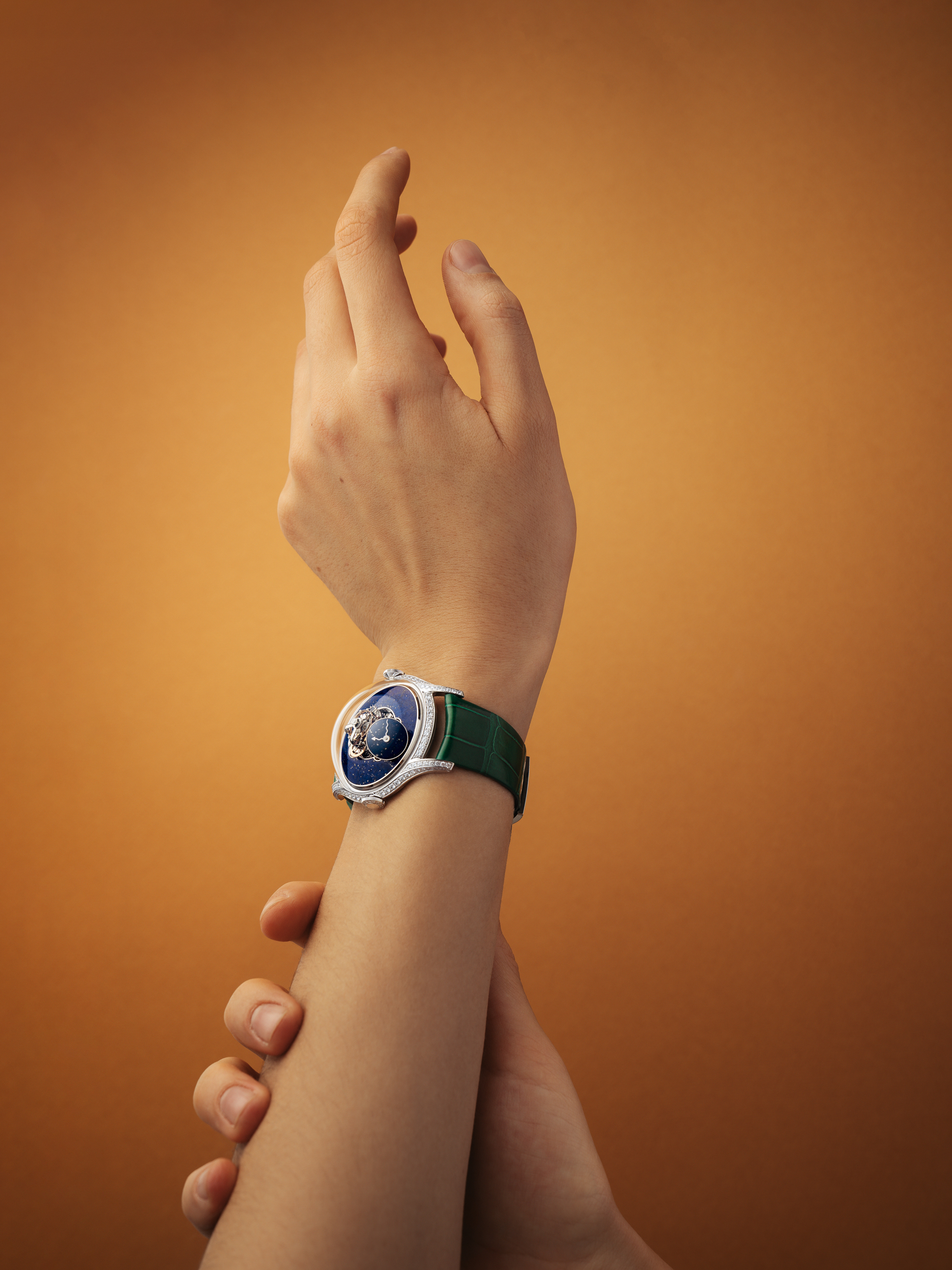 On the dial, the watch houses a tilted sub-dial at 7 o' clock position that displays the time with delicate serpentine hands. This showcase of time is visible only to the wearer and signifies an unconventional layout highlighting the intimate and personal nature of the LM FlyingT.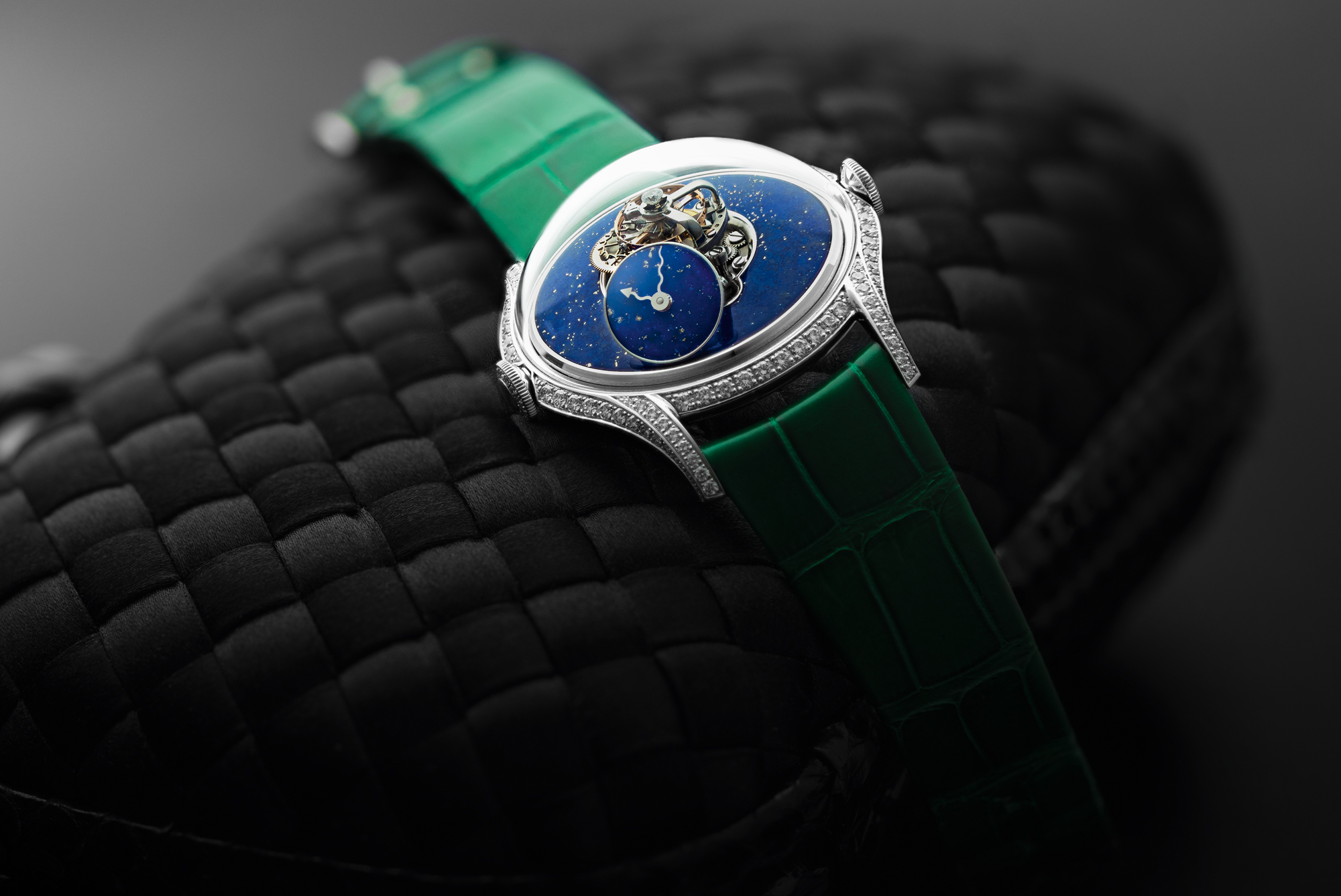 This all new MB&F LM FlyingT Lapis Lazuli is the first of a series of gemstones edition that will be announced in the future. It is priced at INR 1.03 crore (approx.) and is available at all MB&F retail partners or at their eShop here.