An iconic hero, our beloved Mario, now meets TAG Heuer. A collaboration between the watchmaker and Japanese video game company Nintendo has resulted in a limited-edition smartwatch - The TAG Heuer Connected x Super Mario Limited Edition.
The watch features Nintendo's most famous character Super Mario. If you have spent endless days trying to save the Princess, with Mario and his brother Luigi making their way through the Mushroom Kingdom, then you will most certainly have fanboy / fangirl / fanperson with this partnership timepiece.
"The inspiration for this collaboration came from our desire to gamify and bring excitement to our new wellness application and Super Mario instantly came to our minds," says Frédéric Arnault, CEO of TAG Heuer. "And it's not just his international and intergenerational appeal that clinched it. Mario is the ultimate super-active character whose perseverance and tenacity get him out of every situation. The new hero watch face gives life to this iconic character and encourages users to team up with Mario to get out there and be more active. The TAG Heuer Connected is the perfect companion for a connected life and every active person's best friend. With this Super Mario limited-edition smartwatch, they can add a bit of fun and originality to their activities and wellness."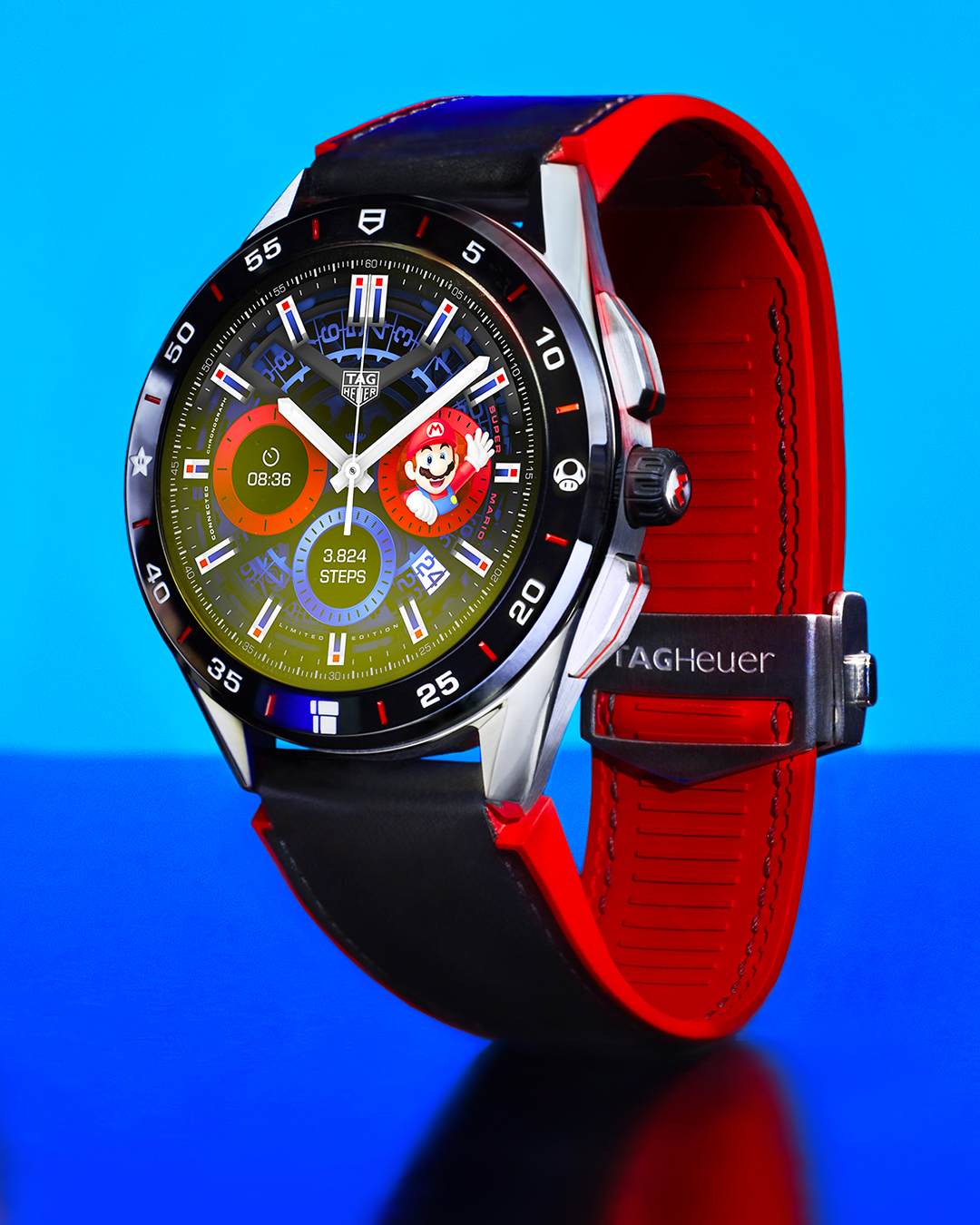 The TAG Heuer Connected x Super Mario Limited Edition timepiece comes with a mission to inspire the wearer to step out and take up physical activities with the ever-jumping-and-running around Mario.
How the collaboration works
As you start your day, Mario greets you with a welcoming salute. As your day progresses and your step count increases, rewards are unlocked at each stage of your daily target -- 25 per cent, 50 per cent, 75 per cent, and 100 per cent -- a different animation plays out on the dial.
These animations take the form of Super Mario's famous objects: At 3 o'clock the Super Mushroom that makes Mario grow, at 6 o'clock the Pipe that allows him to travel fast, and at 9 o'clock the Super Star that makes him invincible lights up. Wearers may just be enticed to work towards getting the animation that shows up after 100 per cent of the daily step count target is reached - Mario climbing the Goal Pole. As kids, it was extremely satisfying to see the icon climb up, and that may just be the encouragement fans needs to hit their daily goals.
The interactive watchface will be pre-installed on the TAG Heuer x Super Mario Limited Edition, but TAG Heuer will also make it available on other editions of TAG Heuer Connected at a later stage.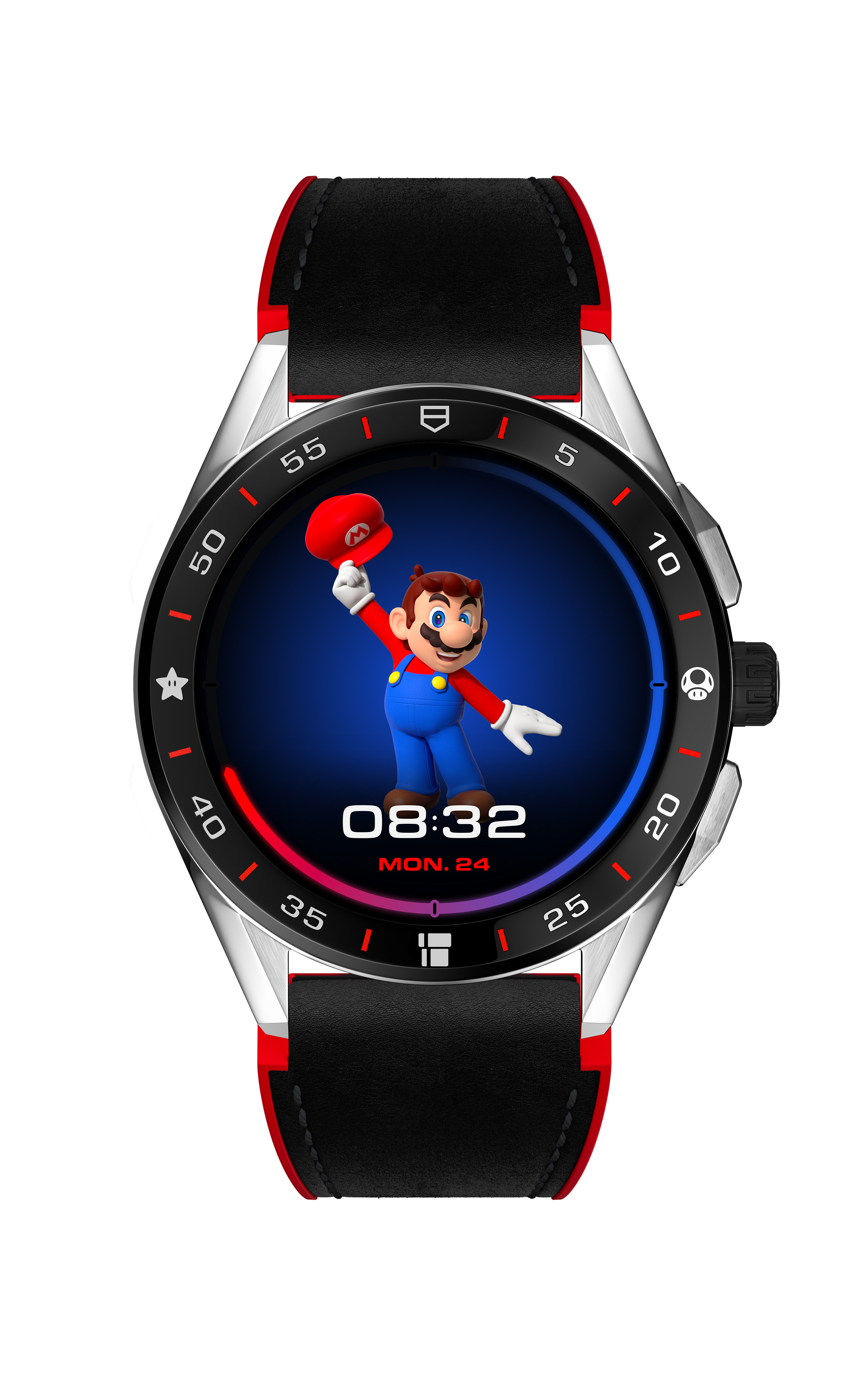 Earlier this year, TAG Heuer had launched a special edition --
TAG Heuer Connected Golf
-- of its third generation luxury connected watch, and now, there is another playful and interesting iteration that pushes you to game on and digitally meet your childhood hero.
TAG Heuer Connected x Super Mario Limited Edition
The interface dons the legendary Super Mario colours and TAG Heuer's Connected watch faces have been reinterpreted with Super Mario special versions -- four dials revisited to include special details associated with Super Mario.
The Timekeeping watch face can be pretty retro with Mario in pixels. Also, two versions of the Heuer 02 watchface were created exclusively for this edition: A fun rendition using Super Mario's iconic red and blue colours, and a more classic one with fine touches of Super Mario's red cap. Lastly, the Orbital watchface had its neural network replaced by Super Mario's iconic elements rotating in a delightful movement.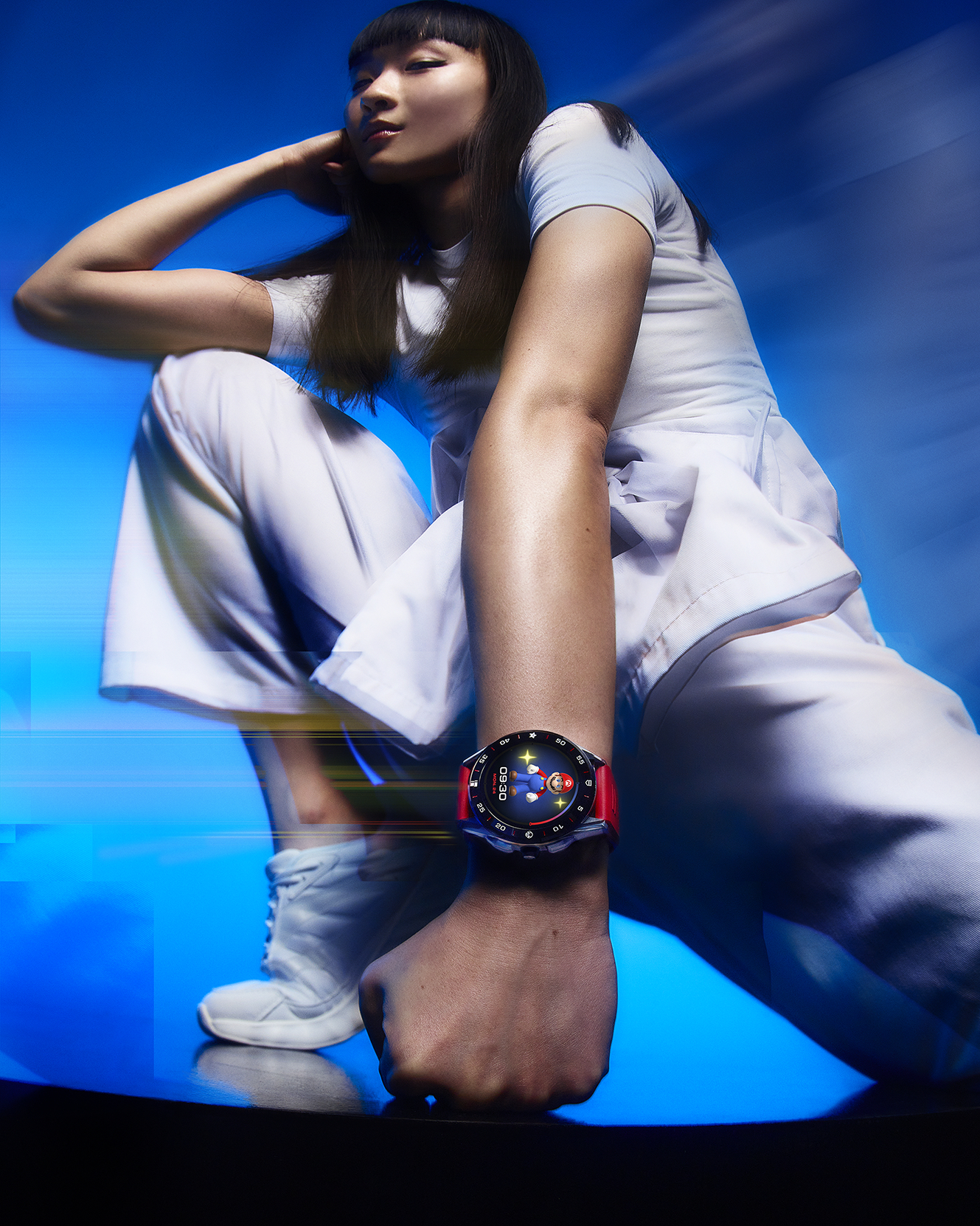 The bezel graduation, push buttons, and crown logo were filled with Super Mario's famous red cap's lacquered colour - making it stand out from the rest of the pieces in
the third generation Connected
collection. The bezel features three iconic symbols at the 3, 6, and 9 o'clock positions, in a nod to the Super Mario objects included in the dial animations that the user can unlock and discover only when achieving goals throughout the day.
The avant-garde steel case also comes with two distinctive interchangeable straps, both featuring the signature Super Mario red colour: An elegant black leather on red rubber and a sporty alternative in matching red perforated rubber. The M symbol of Mario is engraved on the strap buckles and on the crown. Lastly, the screw-down caseback bears the special inscription 'TAG Heuer x Super Mario Limited Edition'. The watch comes housed in a steel case that holds its 430 mAh battery which lasts for a full day under normal usage conditions.
The collaboration timepiece is presented in a packaging designed exclusively for this association. It also comes with a travel case in Super Mario red. This edition is limited to 2,000 watches, and will be available only in select TAG Heuer boutiques and at
www.tagheuer.com
in some regions, from July 15, 2021.