MB&F begins the year with its first machine dedicated to women. Presenting the Legacy Machine FlyingT.
Max Busser dedicates his latest creation to the women in his life. The new Legacy Machine FlyingT is the brand's first three-dimensional horological art piece dedicated to women. Featuring a round case in white gold fully set with diamonds, the new machine has been launched in three editions, each one possessing "the epitome of femininity as reflected by the women in my life, especially my mother", says the founder and creative director Maximilian Busser. The three editions include a black lacquer dial plate with a case set with brilliant cut diamonds; a dial plate and case both fully set with brilliantly-cut diamonds; and a dial plate and case both fully set with baguette-cut diamonds.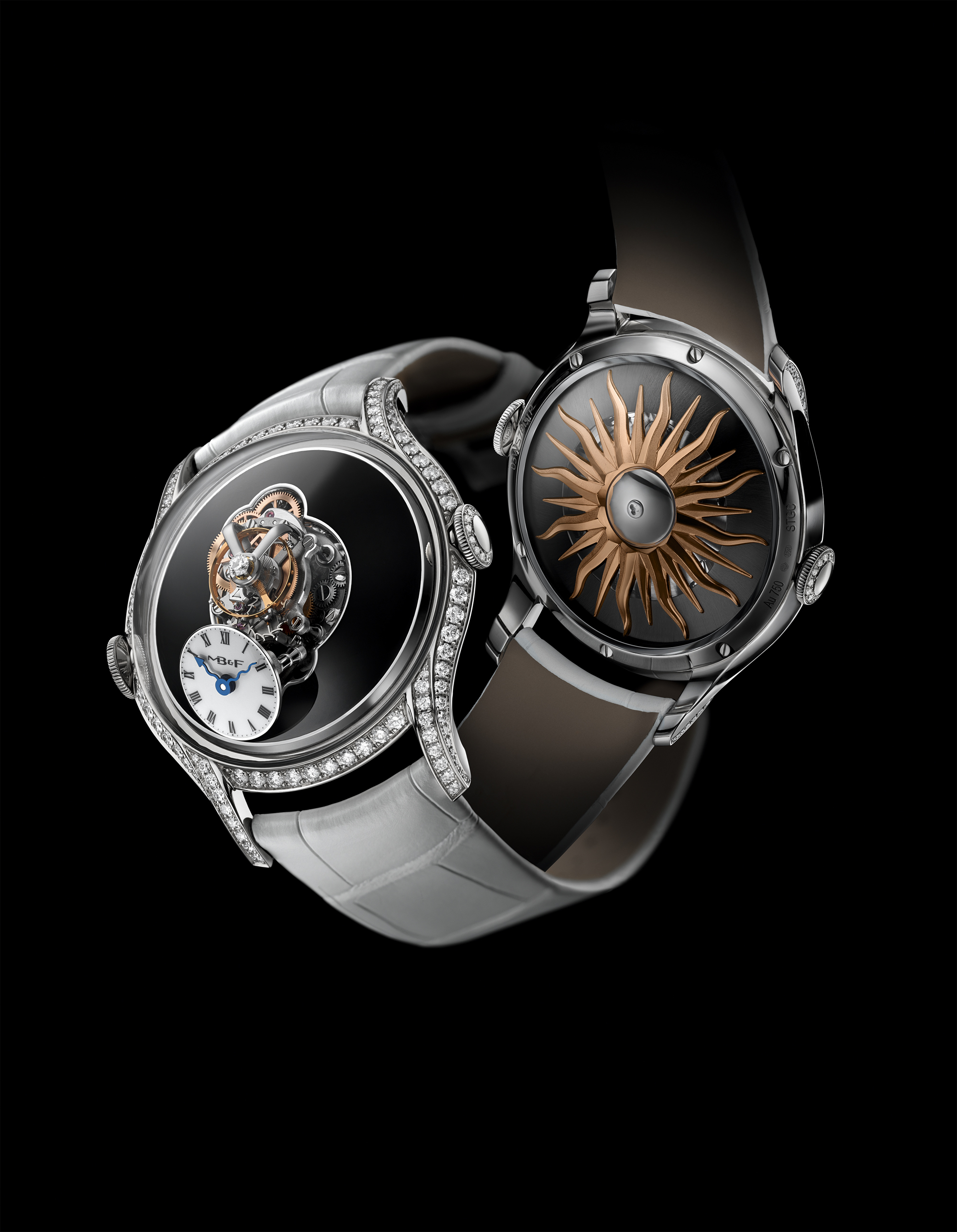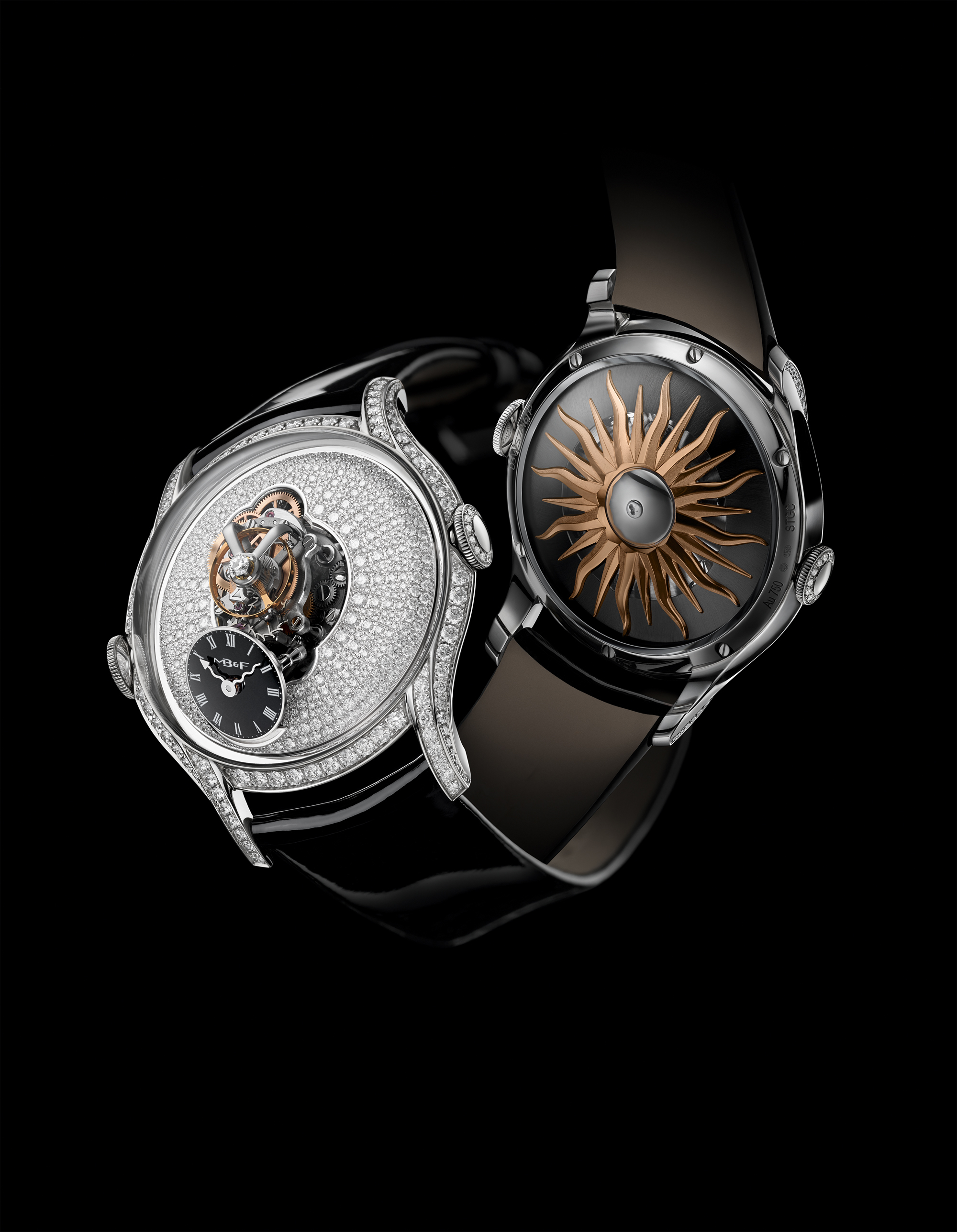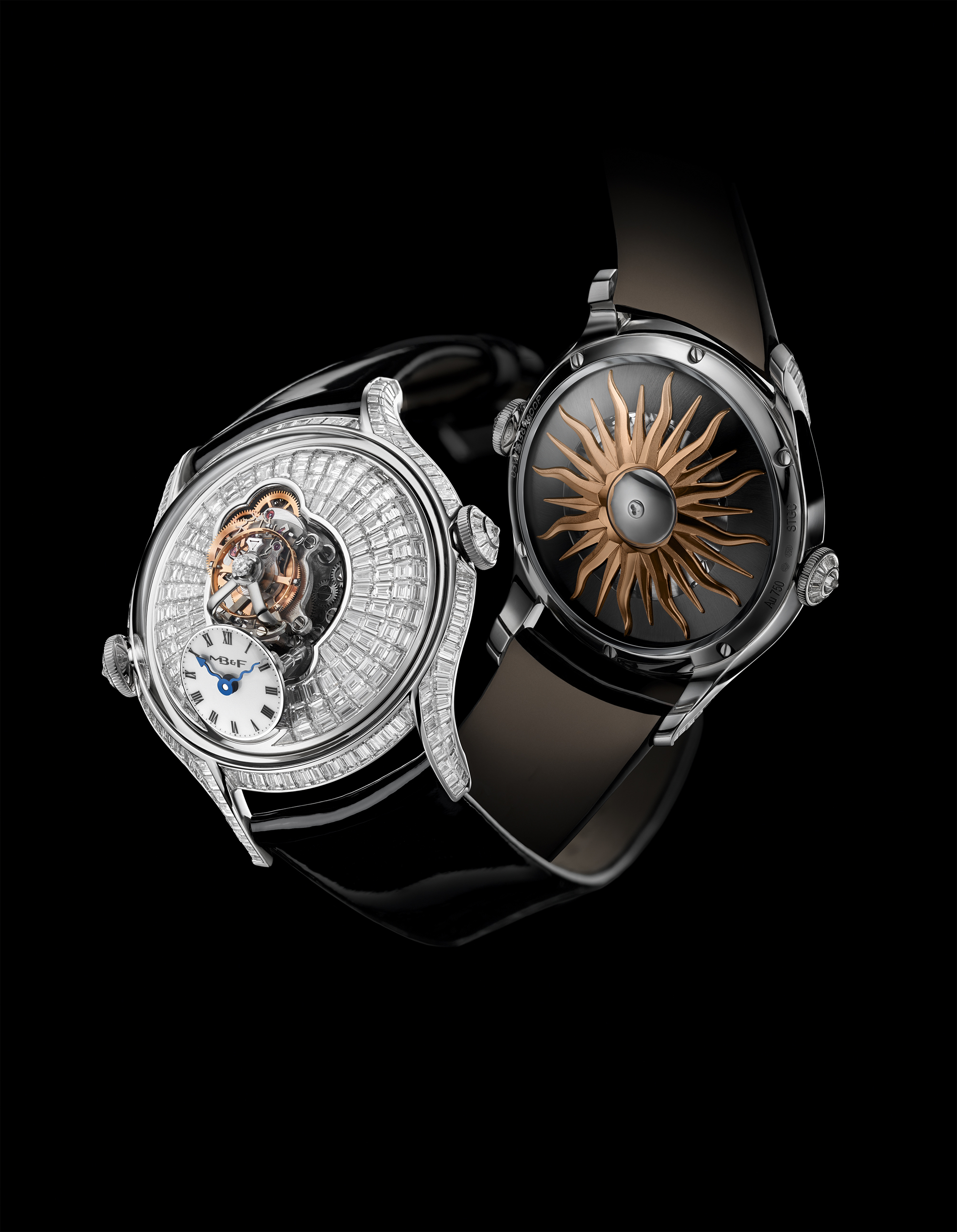 The three watches feature an asymmetric ventricular opening at the heart of the dial showcasing the cinematic flying tourbillon at a serene rate of 2.5Hz. Affixed to the top of the upper tourbillon cage is a single large diamond that rotates simultaneously with the flying tourbillon. At the 7 o'clock position is the dial in black or white lacquer which displays the hours and minutes and a pair of blued gold serpentine hands. The dial is inclined at a 50 degree angle to allow the wearer to read the time in a more intimate connection with the watch.
Click on the video to discover the watch yourself.