For millennia, mankind has been fascinated by the stars, the moon, and even fireflies. Among the many reasons for it is their spectacular glow. This glow made its way into the world of watches fairly recently, with luminescent material, and has enthralled watch lovers just as much. Phosphorescence, the ability of a material to glow in the dark, has come as a blessing for adventurers, especially divers. Luminous watches make recording time spent underwater or monitoring air consumption easy and efficient.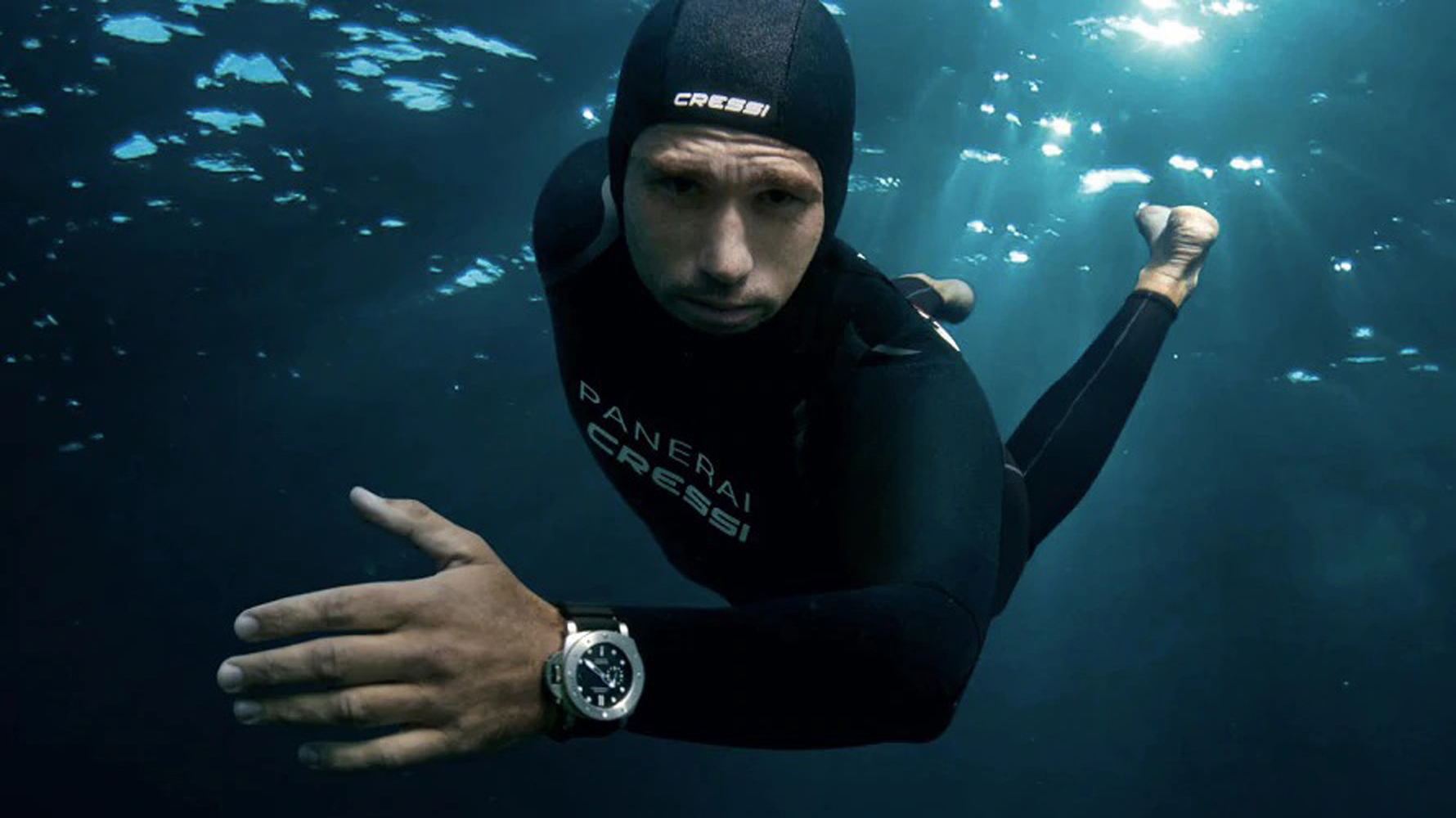 It all started when Nobel laureate Marie Curie and her husband, Pierre, discovered radium in 1898. Soon, the radioactive material was used in everything from cosmetics to electronic devices, and some watchmakers even used it to make dials glow. Then came World War I, and legibility became all the more important for soldiers who were battling in the trenches at all times of day or night.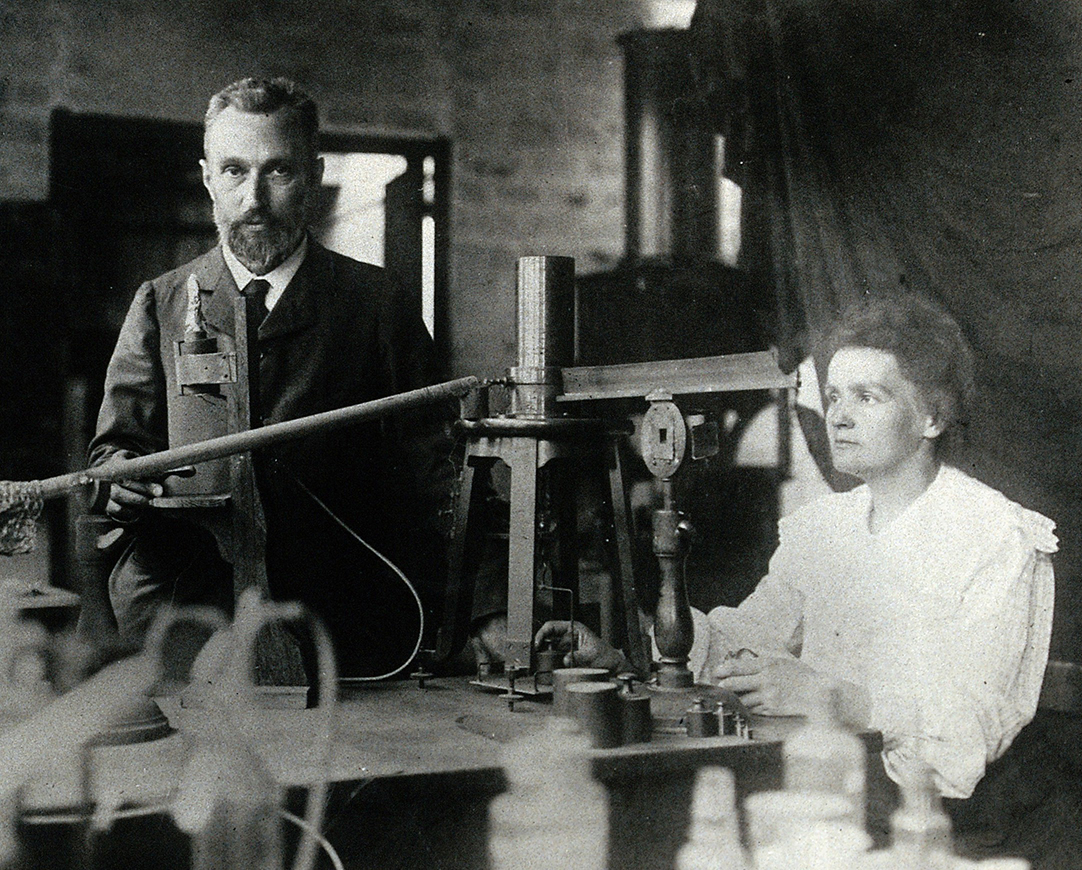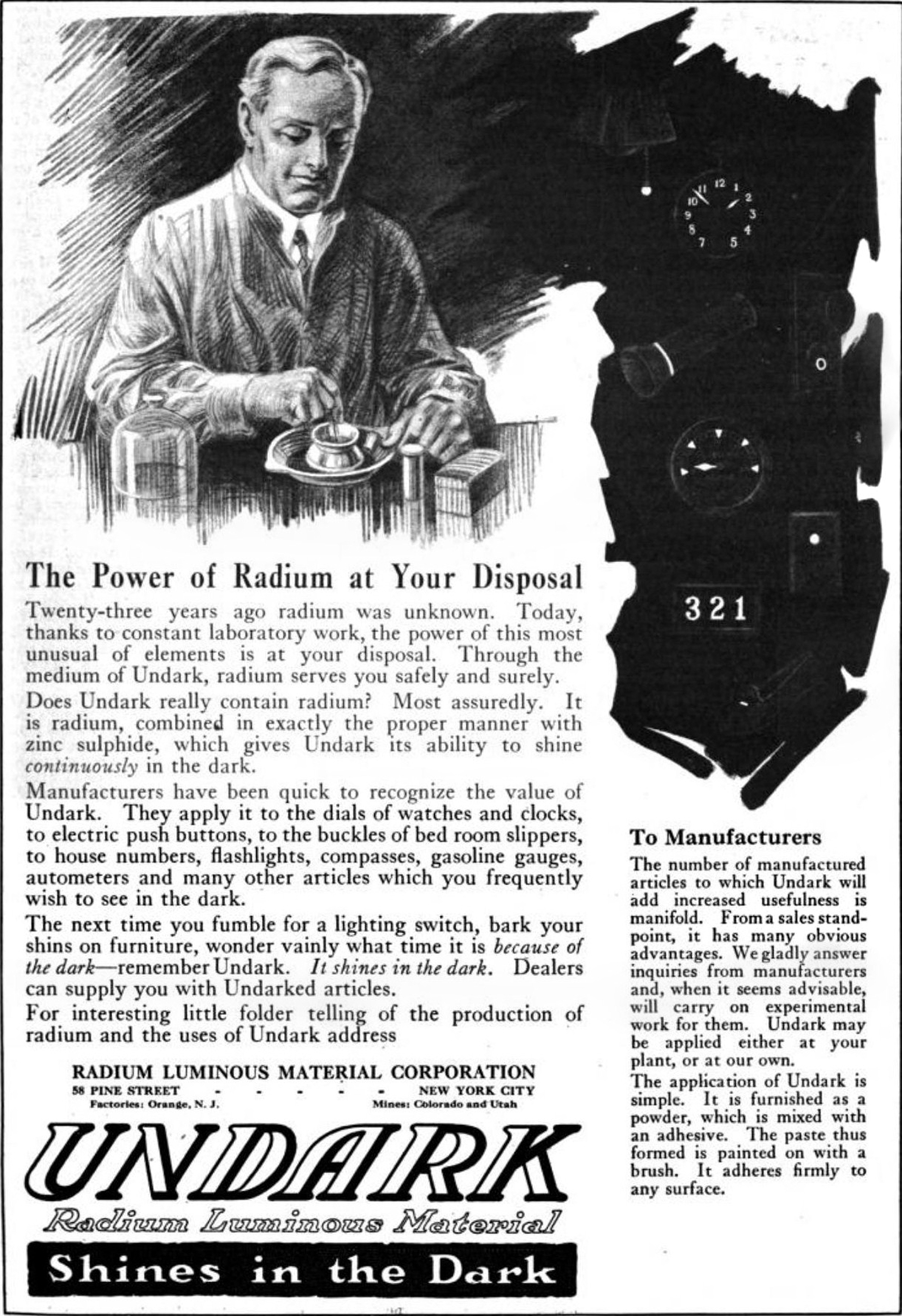 Radiomir: The stepping stone
In 1916, Italian watchmaker Panerai created Radiomir, a radium-based powder that gave luminosity to the dials of sighting instruments and devices. On the eve of World War II, Panerai created the first prototypes of the model, now known as Radiomir, for the frogman commandos of the first submarine group command of the Royal Italian Navy.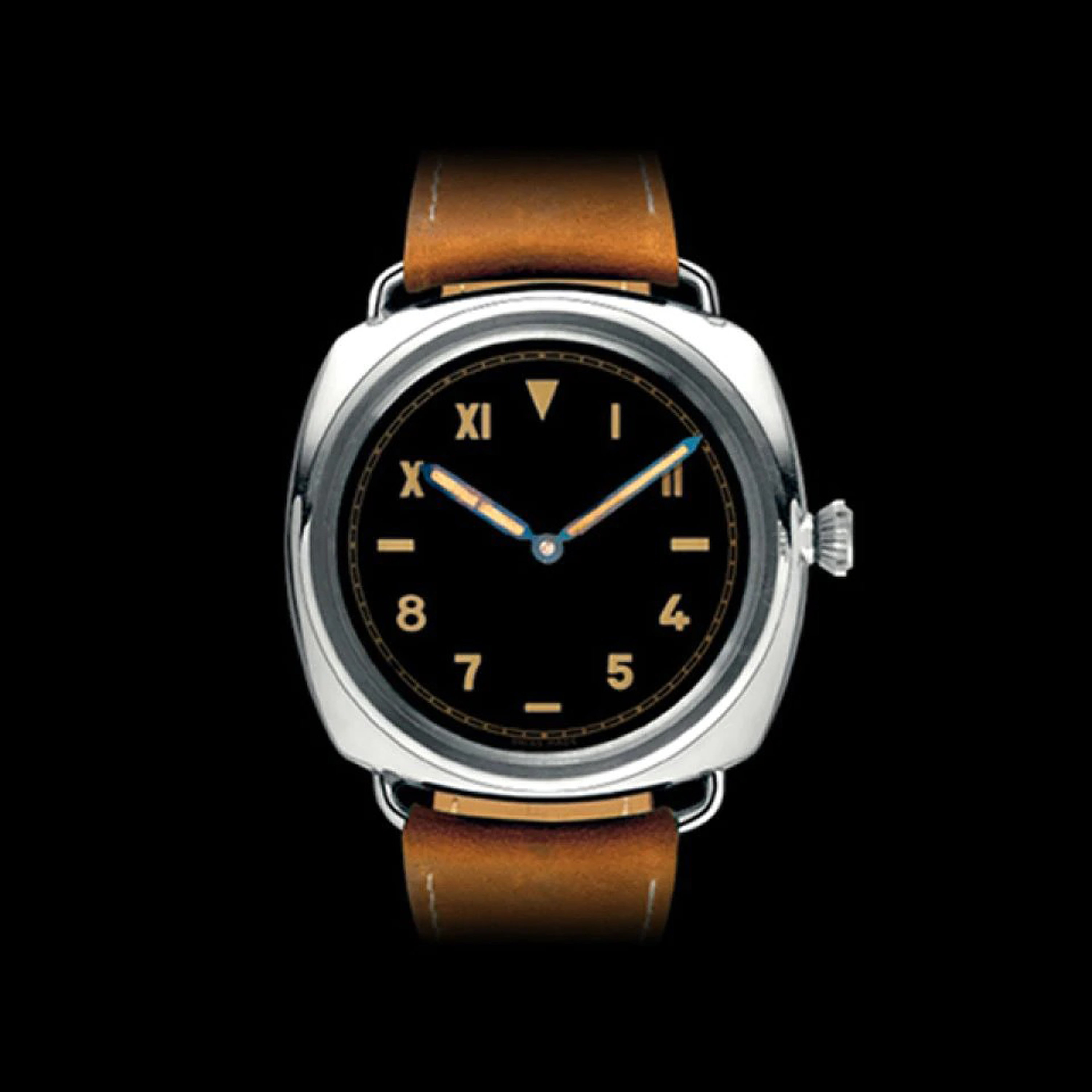 During World War I, the US army and US Radium Corporation employed thousands of women, called Radium Girls, to paint watch dials with the material. The women were told that the paint was safe to handle, but their exposure to the radium led to disease and/or death. At the time though, luminous watches became all the rage. The Radium-226 or Ra-226—the most stable isotope, which has a half-life of 1,600 years—was used on most Swiss watches, especially those Patek Philippe and Rolex made. A few years later, the risks became apparent and, in 1968, the US government banned Ra-226. Radium paint itself was eventually phased out and the use of radium was reduced to about 100th of its original concentration when used on dials.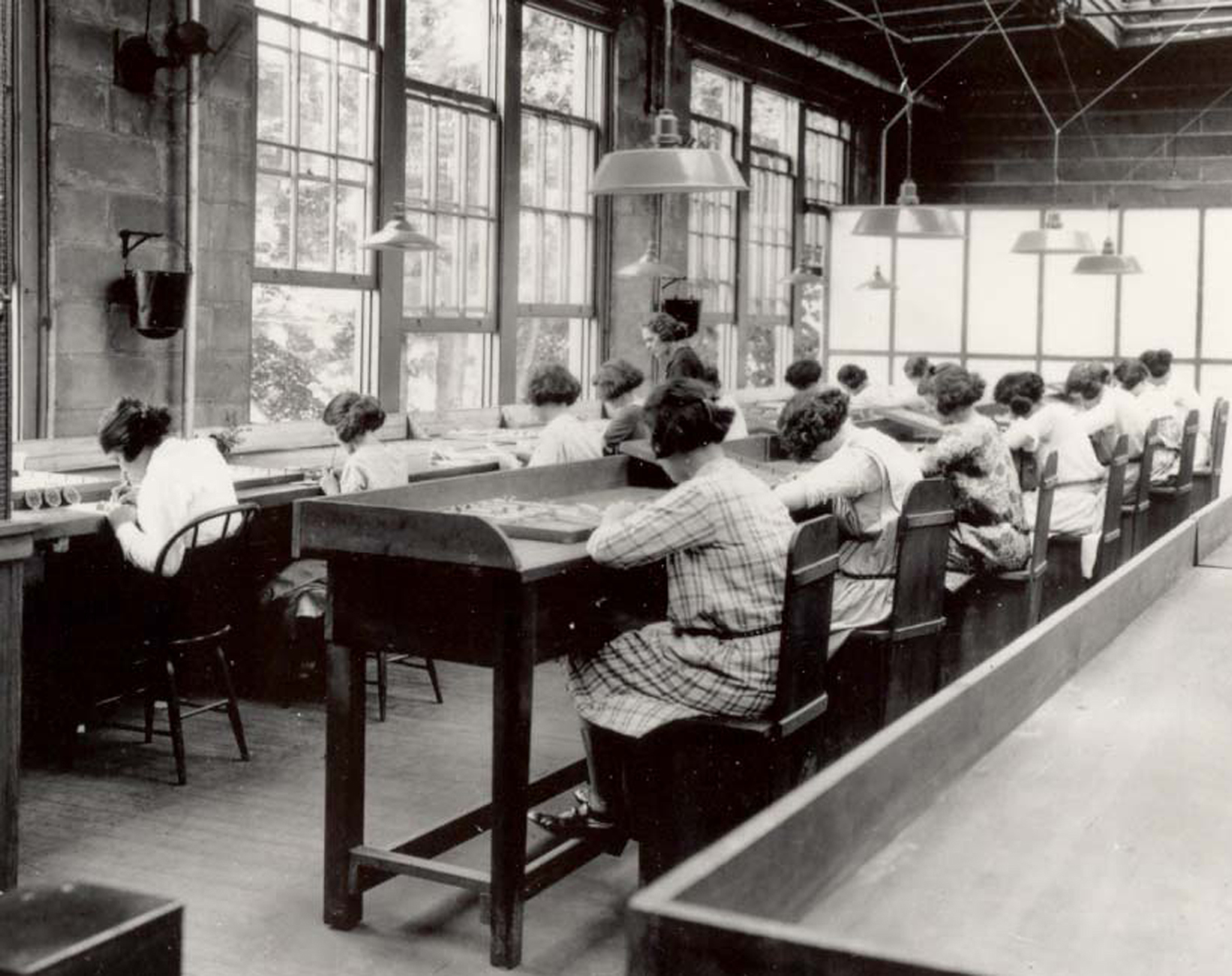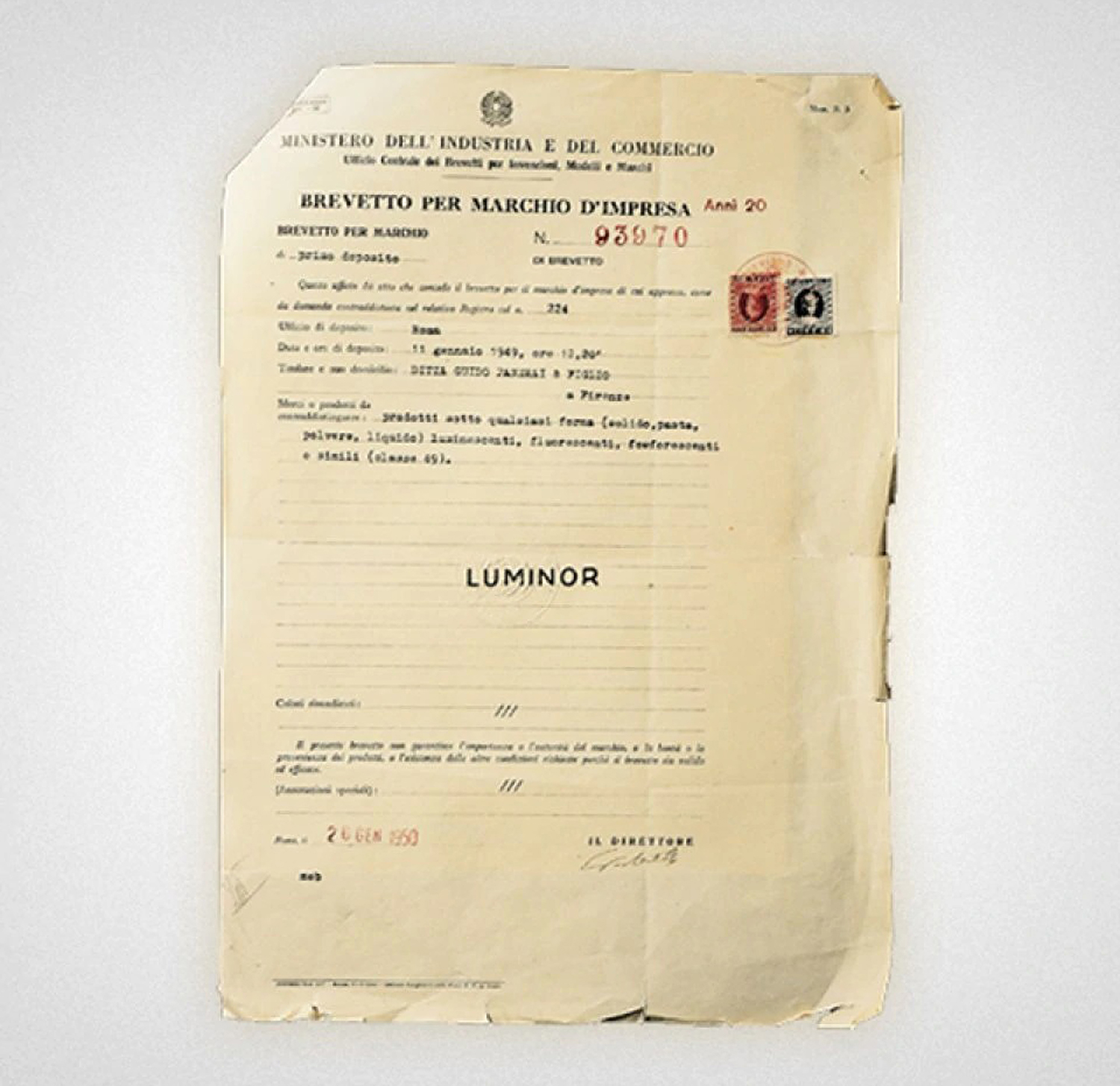 A viable alternative
With Ra-226 banned, watchmakers turned to tritium—a radioactive isotope of hydrogen, but with a half-life of 12.32 years. Tritium's radioactivity was less than Ra-226, and almost nil under glass. In 1949, Panerai replaced Radiomir with Luminor, and Rolex, too, used tritium for the next five decades. With risks reduced, the glowing timepieces started shaping the world for today's explorers and adventurers. Several watchmakers of the time, including Rolex, marked the dials with 'T Swiss T' or 'Swiss T<25', to indicate that the radioactivity was within permissible limits. However, tritium was still radioactive and a safer alternative was required. In 1993, Nemoto & Co of Japan invented Super-LumiNova—a replacement for radium-based luminous paints—that needed exposure to light to charge before glowing in the dark for a few hours. By 1998, many watchmakers had adopted the strontium aluminate-based non-radioactive and non-toxic pigment.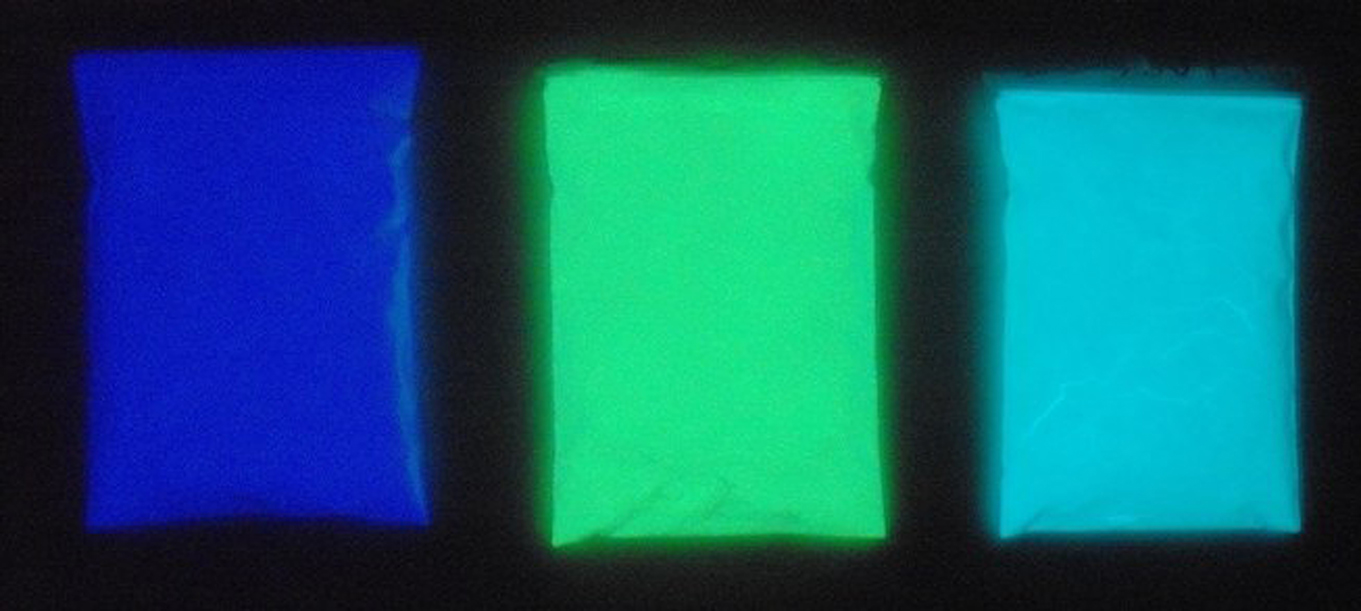 Lume dials and divers
When science, watchmaking, and sports came together, it resulted in tool watches divers could not do without. From Rolex's Submariner collection to Panerai's Submersible models, these timepieces are professional tools for folks watching the waters. All featuring luminous materials.
Incredible Chromalight
In 2020, Rolex introduced the new generation of its Oyster Perpetual Submariner and Oyster Perpetual Submariner Date. With the creation of the Submariner closely linked to the development of deep-sea diving, these latest tool watches are all about functionality and legibility.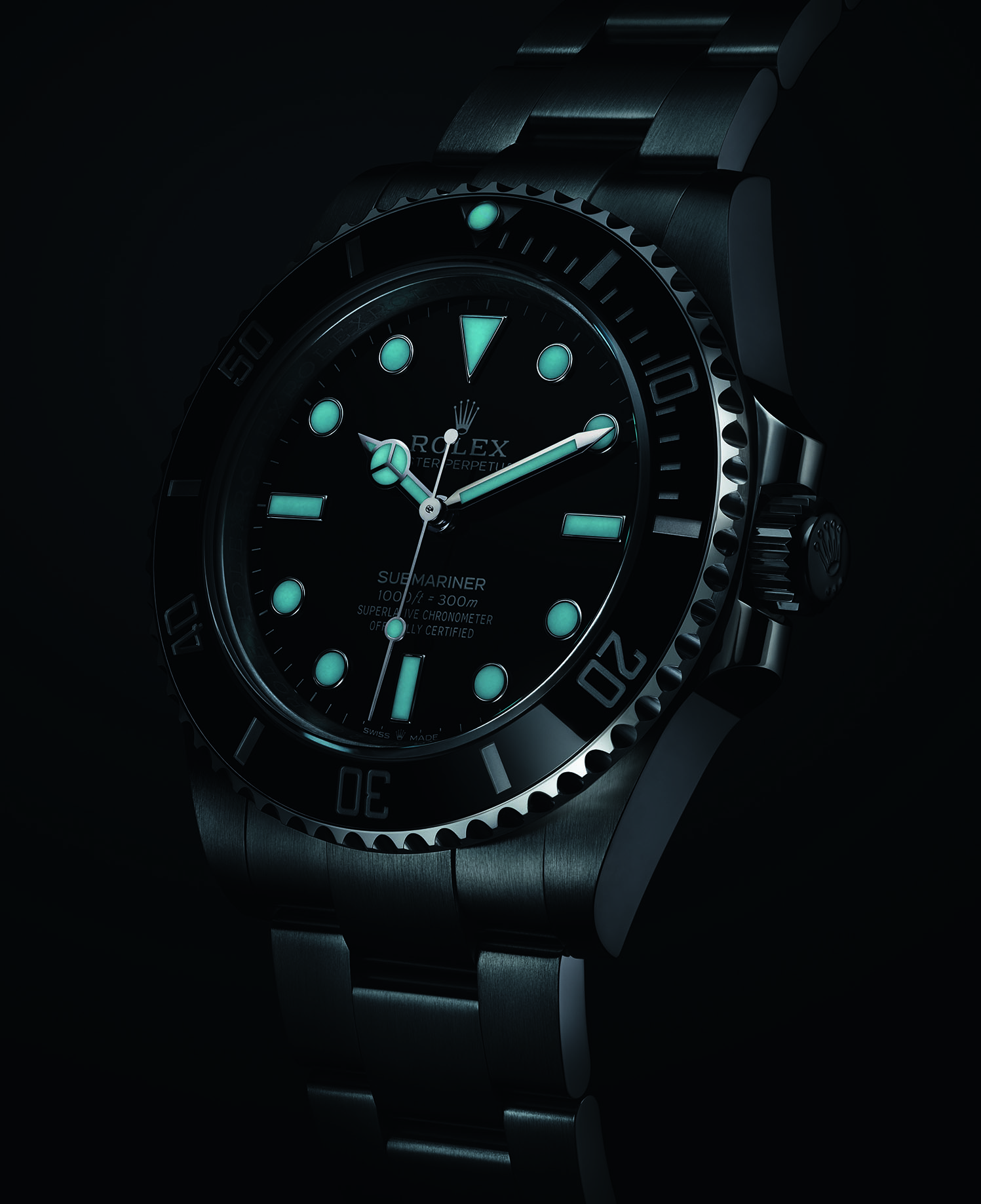 The Submariner and Submariner Date feature a Chromalight display. The hands and hour markers are coated or filled with a luminescent material that emits a long-lasting blue glow in the dark. The triangular zero marker on the bezel is also visible in the darkness, courtesy of a capsule containing the same luminescent material. These models, water-resistant up to 300m, are housed in a 41mm case with Calibre 3230 driving the Submariner model, and Calibre 3235 driving the Submariner Date models.
Bright green-blue
Panerai's Submersible watches offer divers unmatched visibility. From the collection, the Panerai Submersible Azzurro 42mm delivers a stunning technical performance. Its lume on the hands and indexes glows in a bright green-blue for an ultra-legible deep-sea exploration. The timepiece, powered by P.900 calibre, is housed in a 42mm brushed steel case and is water-resistant up to 300m.
Bold and glowing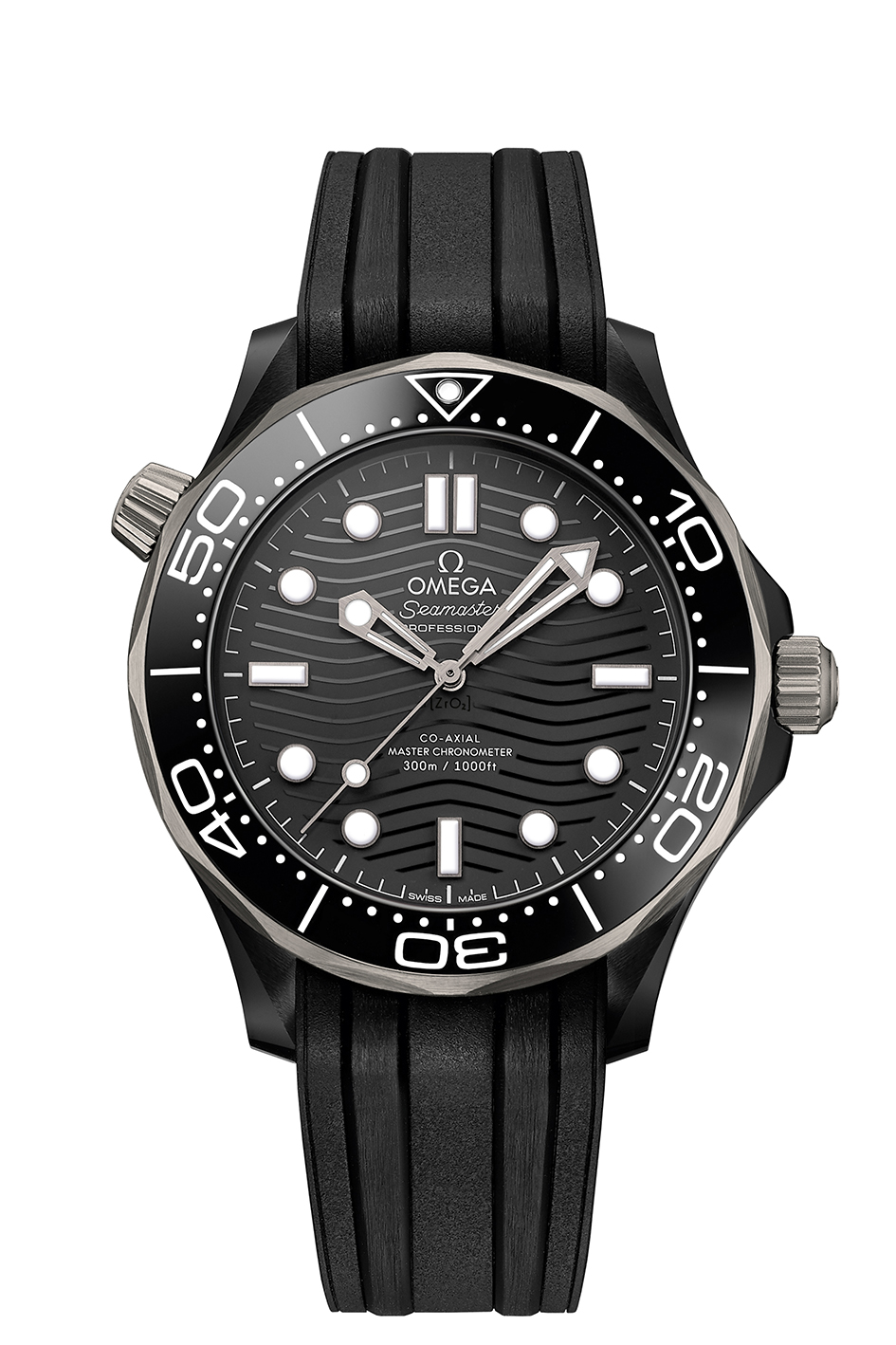 Omega's makeover of the iconic Seamaster Diver 300M collection has been impressive, to say the least. The Seamaster Diver 300M in ceramic and titanium is black, bold, and beautiful. On the dial are PVD titanium hands and indexes that are all filled with white Super-LumiNova for ease of reading. Sized at 43.5mm, the watch is distinguished by its polished/brushed black ceramic case and Grade 5 titanium case back, and is driven by Omega Master Chronometer Calibre 8806. The watch is water-resistant up to 300m.
Shining sandy beige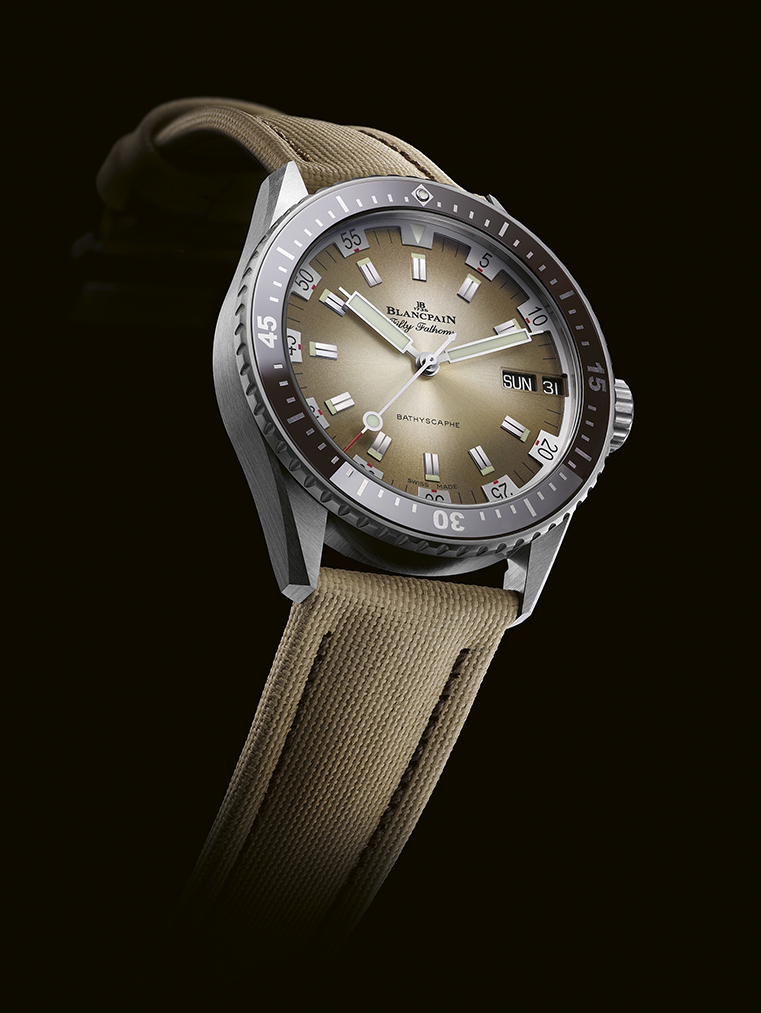 In 2020 a new Bathyscaphe model joined Blancpain's Fifty Fathoms collection. The desert-coloured Fifty Fathoms Bathyscaphe Day Date, powered by the manufacture-made 1315DD movement, features a gradient-coloured sandy beige dial where the hands are coated with Super-LumiNova, making the timepiece a perfect tool for divers. The watch, housed in a 43mm satin-brushed steel case, is water-resistant up to 300m.
Also Read: Blancpain's New Valentine's Day Offering is All Heart
Unmatched elegance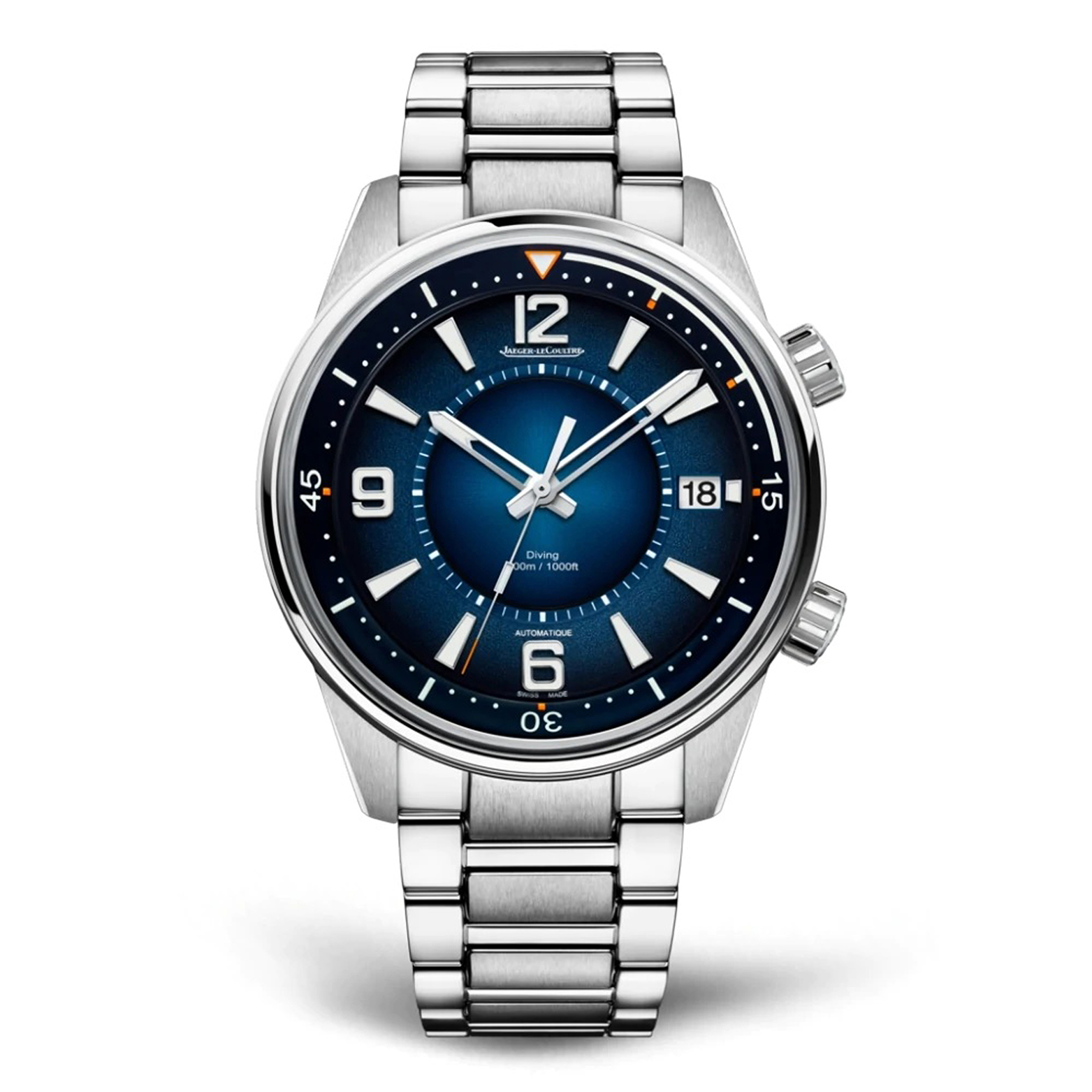 Two high-performance models in the sporty and elegant Polaris collection by Jaeger-LeCoultre—Polaris Mariner Date and Polaris Mariner Memovox—have come as a delight to the diving community. The Super-LumiNova coating on the indexes, hour, minutes and second hands ensures incredible visibility in the deepest waters. The Calibre 899AB drives the Polaris Mariner Date while the 956AA powers the Polaris Mariner Memovox, with both watches water-resistant up to 300m.
Perfection in blue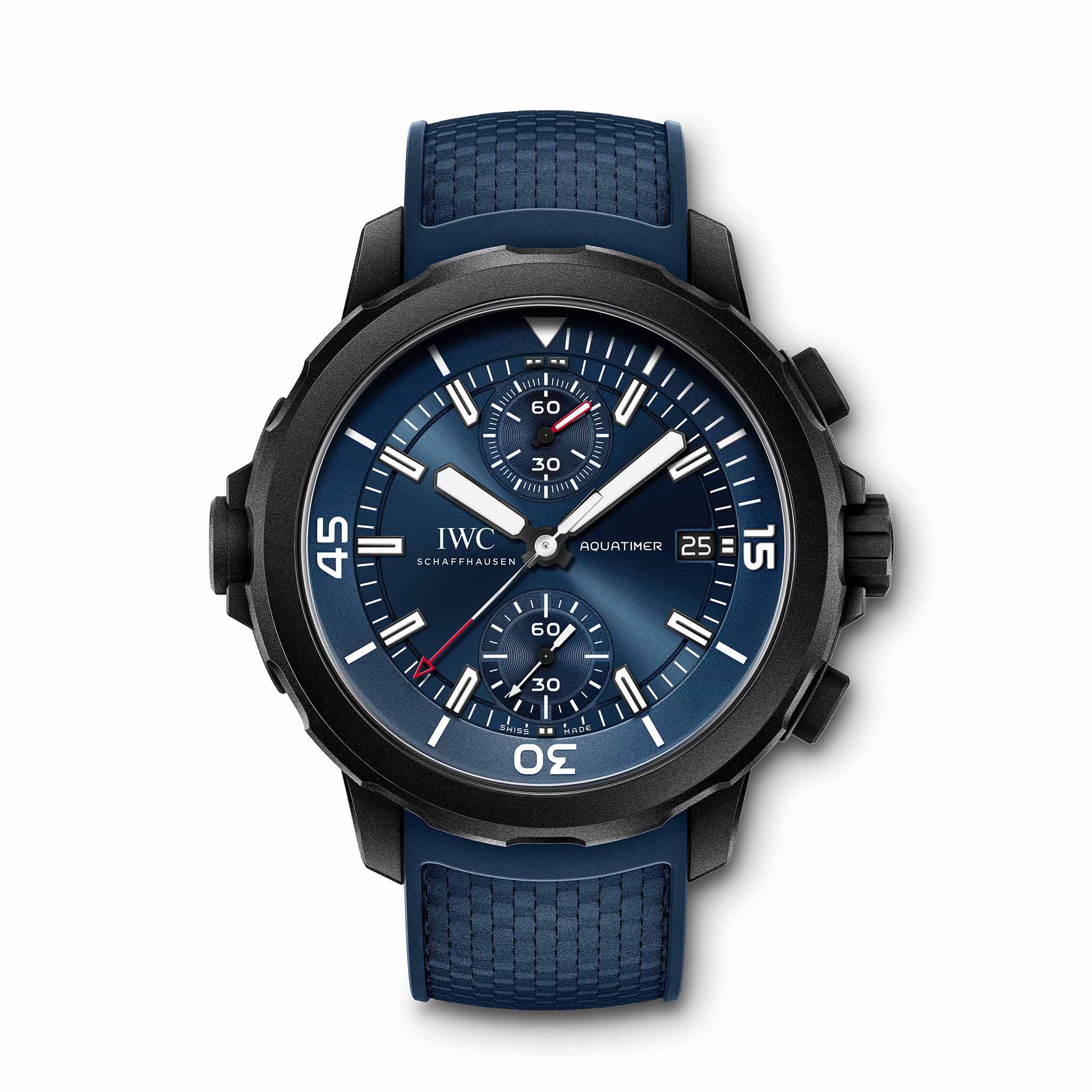 Also Read:Flight Of IWC's Big Pilot Continues in the Spitfire Titanium & Bronze
IWC's Aquatimer Chronograph Edition 'Laureus Sport for Good' was unveiled in 2019. A blue charmer, the timepiece has central hands blackened and coated with Super-LumiNova, which is also applied to details on the dial and on the internal/external rotating dive-scale bezel. Its 45mm case is water-resistant up to 300m, and the watch is driven by IWC's self-winding Caliber 89365. Since the 20th century, lume watches have evolved a lot, and today, watchmakers are on a quest to perfect their luminescent dials as adventures get tougher and more demanding.
Thi story first appeared in the Jan-Mar 2021 issue of WatchTime India. To subscribe to the magazine, click here.