In conversation with motorbiking enthusiast Rolf Studer, CEO of Oris, as he takes us through his views on the Indian luxury market, their partnership with Ethos and more.
WTI: What has been one of the highlights of your tenure with the brand?
RS: We're working on new methods of retail where we're closer to the consumer. Our new concept boutique in Basel enables them to interact with our timepieces with a glass-free display. This is one of the highlights for me as it really examines the new form of experiential marketing available in the world today.
WTI: Oris' credo is "real watches for real people". How do you implement the pricing strategies in accordance to that to the Indian market?
RS: By partnering with Ethos. They have a very good and well-established retail network but they are also very well-established in digital
"Oris only makes things that make sense. We offer functions to the consumer which make sense."
marketing and digital sales, and that's where the consumer wants to interact today. Today's only channel is digital. Maybe I want to look at a watch in the store, but I'll go online to check for more information; or I probably want to look at the watch online and buy it in the store. The consumer tells you how he interacts with you. Ten years ago the brands could dictate how the interaction had to be between the consumer and them. Those times are now gone and Ethos has really understood that. Their strategies make a lot of sense and that's why it's the perfect partnership for "real watches for real people."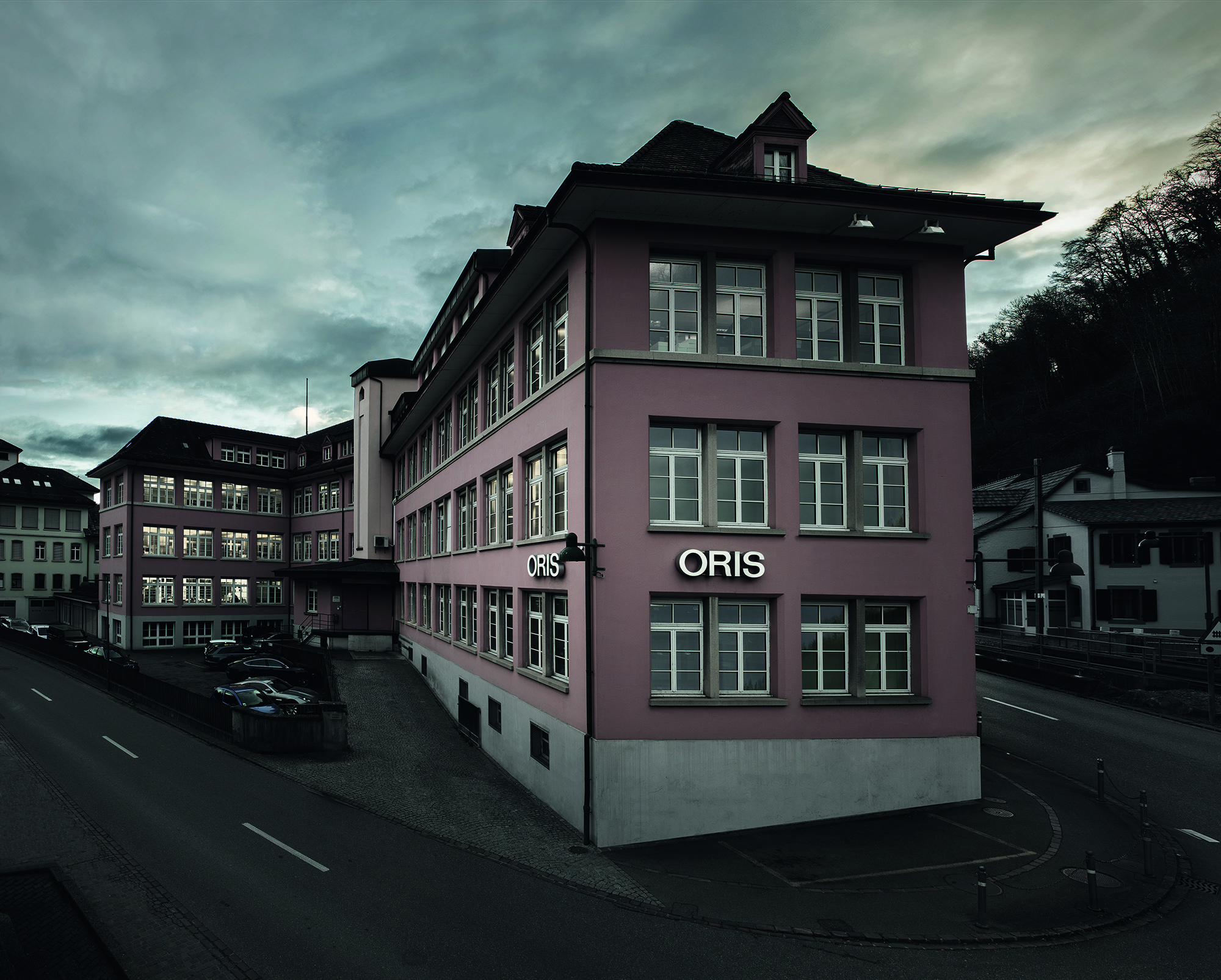 WTI: Certain top brands are now focusing on competitive pricing. How is the brand competing with that?
RS: We offer more functionality, more value with our watches, and honestly, we have always been here with our competitive prices. I would find it somewhat difficult, if I were a higher end brand to lower my price. How would I explain that to my consumer? This move by certain competitors has really strengthened our position more, and because we have always dominated this space since the beginning, it gives us a higher credibility in this price range.
WTI: Why do you not want to work with tourbillons in your watches ever?
"We will never make a battery watch because we offer complications which make sense in a more mechanical way."
RS: A tourbillon is a beautiful complication which makes a lot of sense for some of the brands out there. However, a tourbillon doesn't make sense for a wristwatch. A tourbillon was initially made for pocket watches that were sitting in the same position all day to level the force of gravity. So, its nice if your wristwatch houses one, but it doesn't make sense. Oris only makes things that make sense. We offer functions to the consumer which make sense.
WTI: Any timepieces to target the female segment?
RS: I will be able to tell you more next Basel, but I'm sure you will be excited.
WTI: What are your views on the Indian luxury watch market?
RS: The last two years were very difficult in India and also in the world. Oris as a company did well, in the last two years while the whole industry was down, because we have a proper set of values and we have products that make sense. Functions that make sense. However, I think India is really getting ready to take the next step especially with your current government. They lay out things very well now to enable the economy to grow and as the economy grows there will be more additional income to spend on luxury goods. And the first luxury good a man spends money on is a proper swiss watch.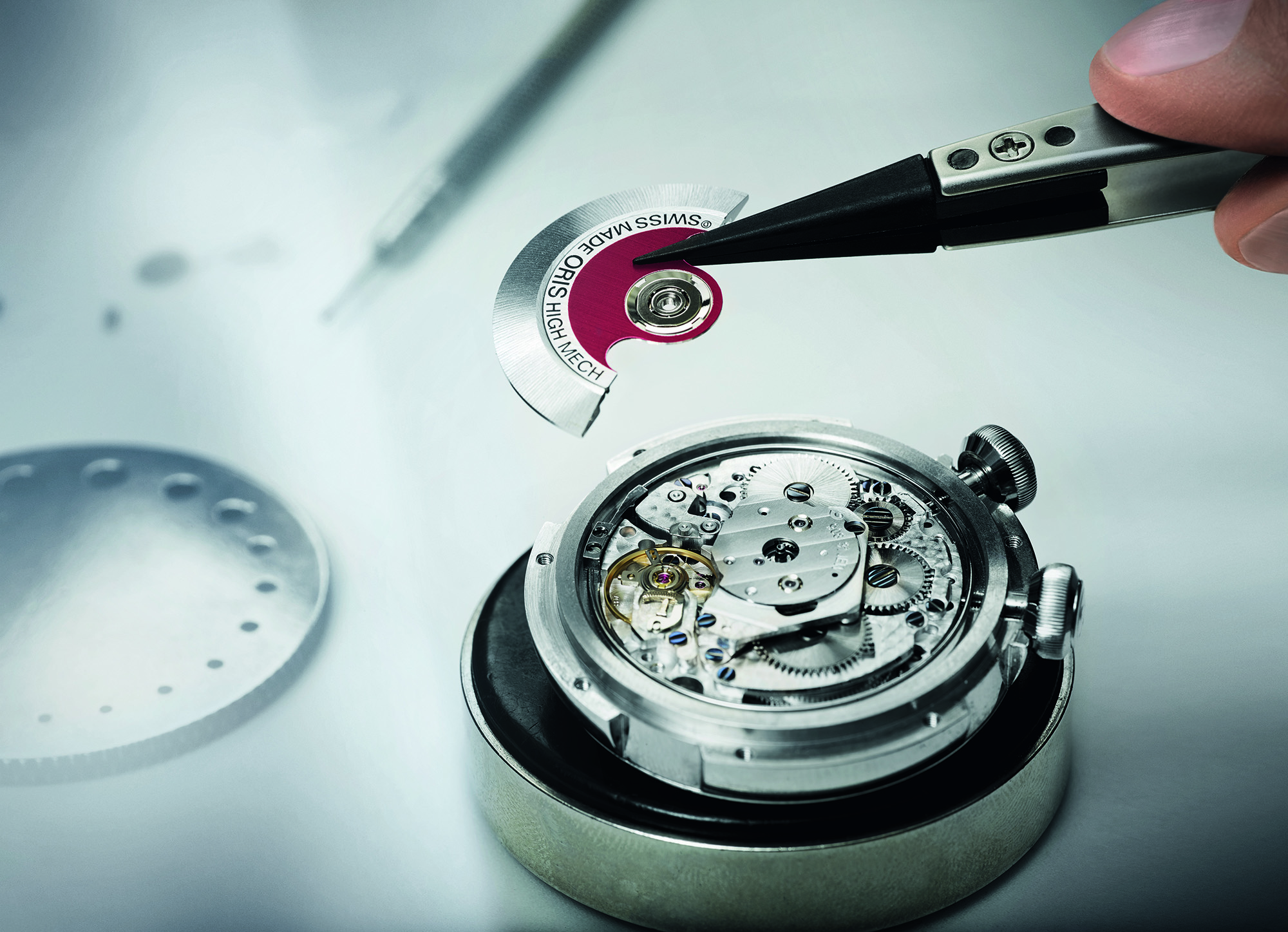 WTI: What is your opinion on the smartwatches being unveiled by certain brands to target the millennials?
RS: Oris was one of the first watch companies that focused purely on mechanical watches in the mid-eighties. And it would really be a betrayal of our values and of our DNA to now go back to battery watches again. When you look at my watch, for example – 10 days power reserve, non-linear power reserve indication, small second, date, month, calendar week – I think that's pretty smart. Thats how I would approach this question. We will never make a battery watch because we offer complications which make sense in a more mechanical way.
Personally, I'm very happy about the development of smartwatches. I think the problem these days is that the current generation is growing up without watches, because they all own a smartphone. So, when they grow up, at some level, they will feel the need for a mechanical watch.
WTI: The digital platform also caters to an age group which is starting from 16-18 years old. Are they also a target audience?
RS: Absolutely. As you know we are an independent company so we are not dependent on quarterly results. We do the right thing in the long term. It's the same thing with Ethos.
I absolutely appreciate If somebody looks us up even if he cant afford us because this way he gets familiar with the brand. They see what we do and at some point he will have the means to purchase an Oris watch since we will be there at the top of his mind.
WTI: Is Oris looking at more cultural associations?
RS: In such situations, we first look at our watches. We spend all this time, effort, and energy in making these watches, so in a way, it makes
"Our watches are our main brand ambassadors. It's where everything begins."
less sense to associate with people who don't really have anything to do with the product. It all boils down to offering the best watch we can, and that should resonate through our associations. Yes, we also have partnerships and we also work with people who are excellent in a certain field. Normally, in connection with our watches we work with professional divers, we support environmental projects around the world to communicate our divers watches. In the field of culture we work with jazz musicians. In aviation we work with pilots. So, we are always evaluating things but we believe that the partnerships we do really must form a relationship with our product. Otherwise it doesn't really make sense.
WTI: Do you think such global associations make a strong impact on the Indian audience as well?
RS: I hope so? I think its a very genuine approach. The more people are sensitized about mechanical watches in the various markets, the more inclined they get to care about what really goes on behind it. Some celebrities work with one brand one year and with another one the next which makes it very difficult to explain to the consumers why this actor now sports another timepiece, or why in his private life he wears a watch completely different from the brand he promotes across billboards. Our watches are our main brand ambassadors. It's where everything begins and our partnerships are very genuine. They must be honest and this is very important to our brand and is the core of our brand values. Thus, we measure every partnership we do based on these values in order to make a strong global impact. Of course, actors can play a role there too and in some markets it's a very common marketing tool, but our hero is the watch.
WTI: Are social media influencers also a part of your digital marketing strategy?
RS: Yes. We find it to be a very effective tool to reach the consumer. As a consumer, you're always looking for advice especially from watch bloggers and watch influencers. These people really know their stuff. So, it makes more sense for us to associate with them because they understand mechanical watches and their functionality.
We indulge in the same practice through Ethos in India. It's what they're good at. Pranav has been pushing for this for the last few years and I'm very appreciative of this strategy and thats why we have this partnership with Ethos.