TAG Heuer unveiled the new Heuer-01 steel and ceramic manufacture chronograph in Mumbai in the presence of Manchester United Ambassador Denis Irwin and Club Legend Louis Saha.
The year seems to have kick-started with a bang for all Manchester United fans. With the transfer of the Chilean footballer Alexis Sanchez to their team, the digital platforms were roaring with cheers all across the world. But then again, the English club has always been known for keeping their fans happy. The financial capital of India, Mumbai, recently played host to the the Manchester United Ambassador Denis Irwin and Club Legend Louis Saha.
Organised by their official timekeeper, TAG Heuer, as a part of its #iloveunited series of events, the two legends visited India to highlight the TAG Heuer Carrera Heuer-01 Manchester United Special Edition. The event saw many VIP's in attendance as they challenged the players to shoot goals in an accuracy game.
Anuradha Varanasi from WatchTime India, explored this opportunity to speak to the two legends as well. Excerpt below.
"Life is a lot like football, you are going to have several bumps along the way," said Manchester United legend Denis Irwin, while he was present in Mumbai on January 19 for Tag Heuer's launch of the two versions of Red Devil watches in the financial capital of the country. The Swiss watchmaker's familiar tagline, "Don't Crack Under Pressure", which was previously by the company back in 1991-1994 is a motto Irwin and ex-French International, Louis Saha, have lived by during their long and successful stints at Manchester United.
"So, you should have your peers, friends, and family along the way as that can really help you out while dealing with a lot of pressure in your life," added Irwin. The football legends had launched the Tag Heuer Carrera Heuer – 01 Calibre, Manufacture Chronograph of the Manchester United Special Edition at Bandra's Watches of Switzerland, amidst several young and enthusiastic football fans, who had gathered at the store to catch a glimpse of the former professional footballers.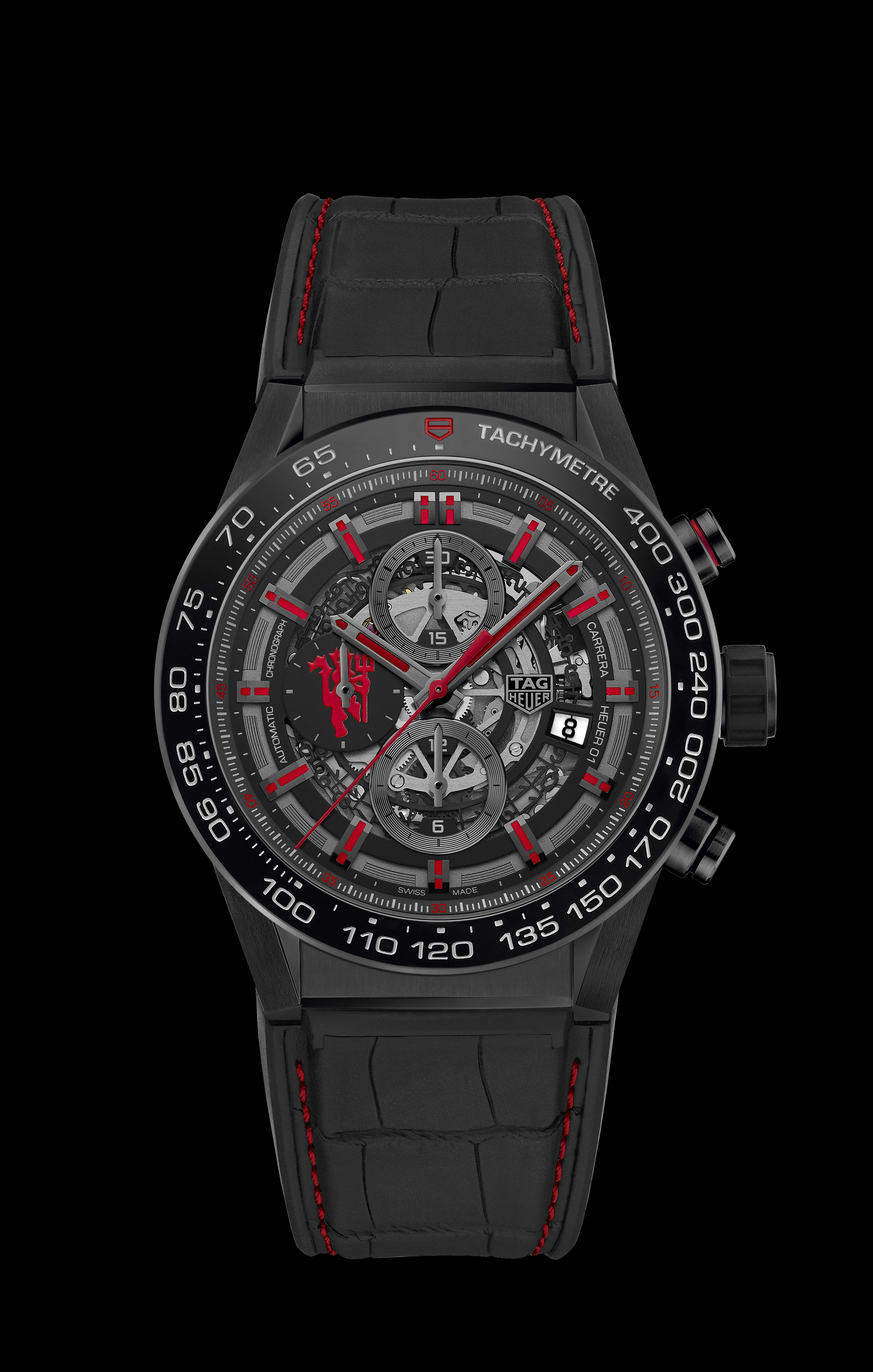 An Irish former fullback, Irwin was regarded as one of the most important players in the United team and his eventful career as a fullback
"I do have a large watch collection and, I usually prefer watches with a leather strap and ones that are more classic in style."
had spanned between 1983 to 2004. In fact, a word used often by Manchester United legend, Saha, is 'privilege'. The French footballer is famous for winning two Premier League titles and the Champions League with United. Prior to that, he had played 20 times for the France national team and had scored four goals.
"The pressure can be a lot more intense when you come from a difficult background, especially for African sportsmen and women. While a support system definitely helps, one should look at certain challenges as an opportunity and be able to change and adapt accordingly. One must have the conviction of using pressure as an opportunity to build courage and then, that is how you can build your confidence," said Saha, while speaking to Watch Time at the launch event.
"That being said, one must also make sure to relax as much as possible and spend quality time with their loved ones, so that you can refuel or recharge yourself after facing a lot of pressure," added Saha. While the legends posed for pictures along with the Red Devil watches and their beaming fans, Saha admitted while he doesn't have a large watch collection at home, he prefers wearing sports and classic watches occasionally.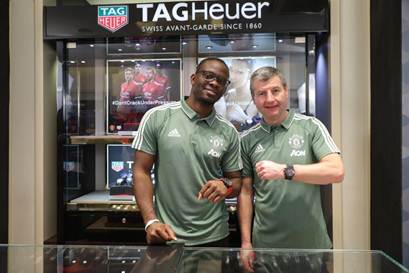 On the other hand, Irwin said, "I do have a large watch collection and, I usually prefer watches with a leather strap and ones that are more classic in style." Over the years, the Manchester United legends have visited India and its financial capital, Mumbai, on several occasions and both of them have observed how the city has been growing and developing at a rapid pace in the last two to three years itself.
"I've come to Mumbai from England, where the weather is now extremely cold and gloomy, so the heat is always a good change. We haven't got too much time to explore Mumbai but I can still see how everything is changing at a rapid pace as there is a lot of new infrastructure and buildings always coming up," smiled Irwin.