An in-depth analysis of the inevitable: the Physical Retail renaissance, by Roger Ruegger.
For years, the watch industry has been resistant to selling online. But now, luxury watch brands and, most importantly, the larger groups are not only racing to embrace digital clientele but are also trying to gain more control over the final sale. As a result, traditional retailers are facing even more pressure in the age of "Millennialisation" and have to quickly come up with new ideas to attract customers who are looking more and more for experiences rather than transactions — new ideas that, if done right, could very well lead to a renaissance of offline retail.
Time to Move Fast
In 2015, the Toys "R" Us flagship store in Times Square, one of the world's busiest pedestrian areas, closed its doors after attracting millions of visitors for 14 years. Earlier that year, F.A.O. Schwarz (which was bought by Toys "R" Us in 2009 and sold in 2016) closed its iconic store on Fifth Avenue in July after three decades, basically ending a 145-year-long era in New York City retailing. Back then, the city's escalating rental costs were usually cited as the main reason for the two prominent closures. Retail experts, however, also saw another sign of "clicks vs. bricks" or what's usually described as the looming "retail apocalypse." It would seem they were right in their assessment. Three years later, in March 2018, the world's largest specialty toy and baby products retailer, Toys "R" Us, ultimately decided to close all of its 800 stores, making history as the third largest retail bankruptcy in the U.S. Other bad news started to hit closer to (the luxury industry's) home. In April 2017, Ralph Lauren announced the shutdown of its Fifth Avenue store in New York, hoping to save $140 million a year. Department stores like Macy's and J.C. Penney announced widespread store closures to react to what's usually described as "the shifting purchasing habits of North American consumers," for some, finally a sign that the two retail giants were starting to give up their "pre-Amazon strategies." For others, the challenges in retail were far more complex than simply blaming Amazon for taking market share or Millennials for being interested in spending more on experiences than on goods. "The root cause is that many of these long-standing chains are overloaded with debt," noted Bloomberg in November 2017. (Toys "R" Us had indeed been struggling with mounting debt, due to a leveraged buy-out by a few private equity firms in 2005, but the company also had failed to adapt and deal with the competition from Amazon and other online platforms.)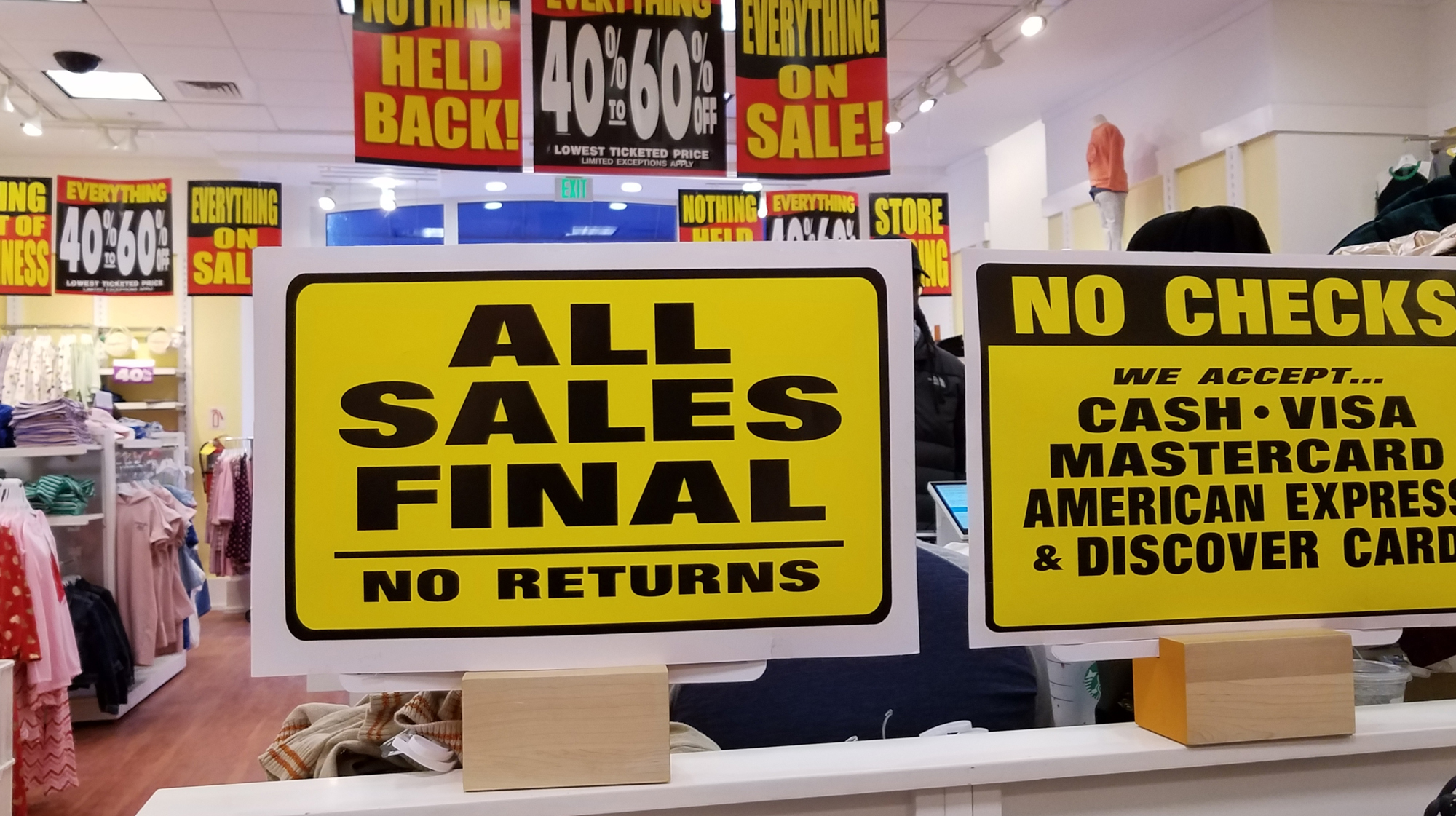 In other words, e-commerce has undoubtedly become one of the biggest disruptors and challenges for traditional retailers, but giving up physical locations does not seem to be the right answer either. Ironically, even Amazon (estimated to be responsible for about 44 per cent of all U.S. e-commerce sales last year, according to a study from One Click Retail) cannot survive online alone. The online giant opened its first NYC brick-and-mortar store in 2017 (with many more U.S. locations to follow) and reported first-quarter physical stores sales of $4.26 billion in 2018 (thanks primarily to sales from Whole Foods, which was acquired in 2017). And, luckily, the same insight also means a second chance for F.A.O. Schwarz: the company made an NYC comeback under new ownership with a 20,000-square-foot flagship location in Rockefeller Plaza over the most recent holiday season. But, to be successful, e-commerce will have to be an integral part of the company's strategy as well.
The Watch Industry's Hybrid Retail Expansion
One of the biggest stories in the watch industry in 2018 was undoubtedly the acquisition of Tourneau. Bucherer, the largest European retailer for fine watches and jewellery, announced in January that it had bought the largest U.S.-based luxury watch retailer from an investor group. This move not only added the second largest market and 28 retail locations across 10 states to Bucherer's portfolio, it also included Tourneau's fully integrated e-commerce website and certified pre-owned business. Tourneau CEO Ira Melnitsky's approach: "We believe the future of traditional retail is still very strong and will be complemented very well by our digital and e-commerce initiatives. One will support the other and vice versa."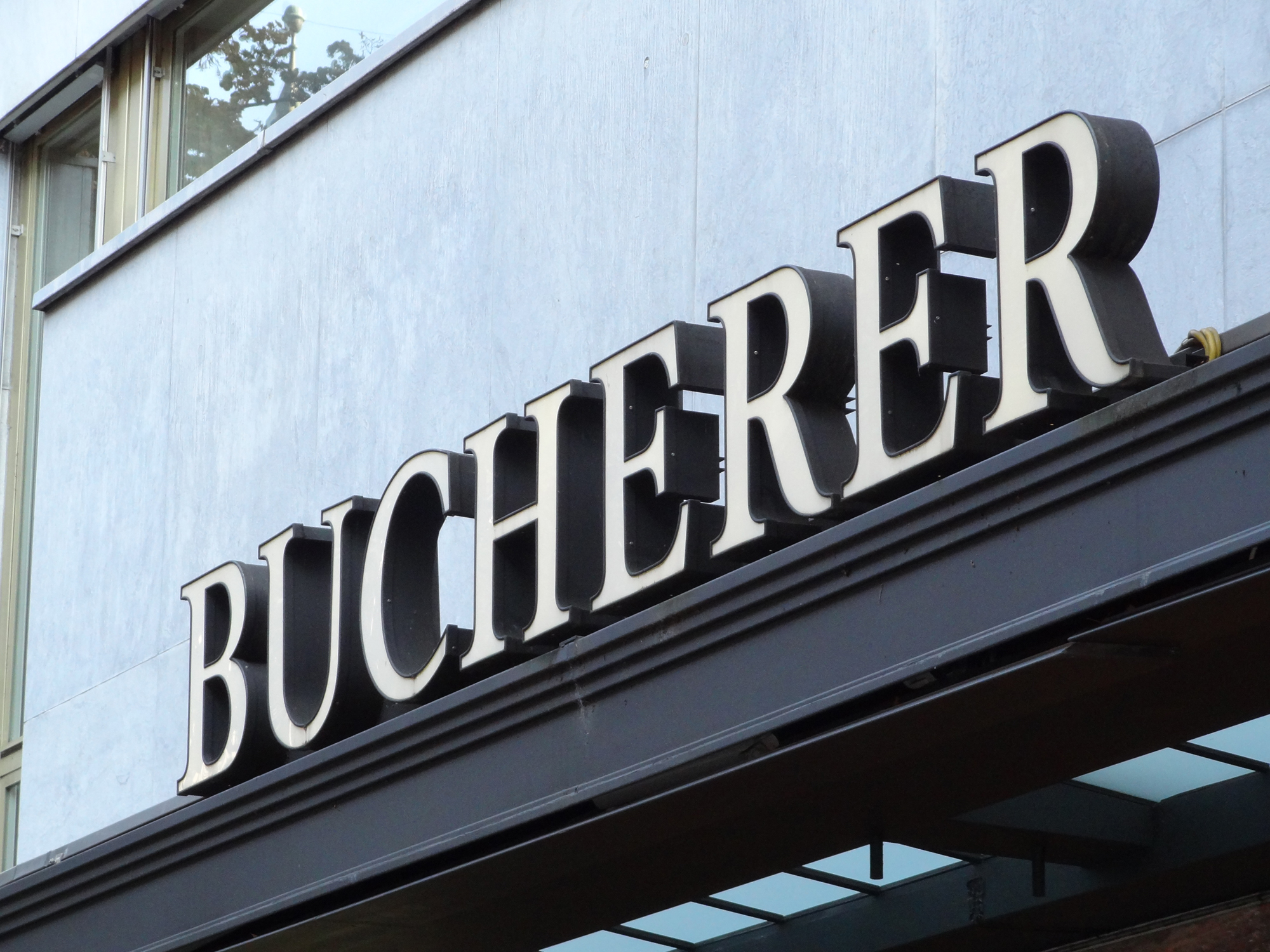 Melnitsky's strategy should pay off. A survey that was conducted in 2017 by consulting company Deloitte in six countries among a total of 4,500 consumers revealed that "the vast majority of people surveyed are still likely to buy a watch in-store." At the same time, the development of online channels turned out to be "the second priority of watch executives after [the] introduction of new products." Global management consultancy Bain & Company saw online sales in the luxury goods sector jump "by 24 per cent in 2017, reaching an overall market share of 9 per cent" (with shoes, jewellery, and handbags ranked as the three fastest-growing product categories). At the same time, Bain also estimated that physical stores would still "account for 75 per cent of purchases over the next decade."
This sentiment is shared by most of the watch groups. In November 2014, Citizen opened the brand's U.S. flagship store in Times Square and is now also offering its collection online. In November 2017, Seiko opened the first dedicated Grand Seiko boutique in the world in the U.S. (which also became Seiko's third flagship store in the U.S.). Alternatively, most of the Japanese brand's collection can now be purchased online as well. Shortly before that, Swatch Group's Omega had announced the official launch of its first-ever online sales platform, in a first step "exclusively for customers in the United States," while its sister-brands Breguet, Blancpain, and Harry Winston reopened their New York flagship stores on Fifth Avenue. Almost simultaneously, LVMH's Bulgari celebrated the reopening of the brand's stunning flagship boutique across the street.
Richemont, on the other hand, already generates a majority of its total revenue from its own shops and now has an eye on conquering digital. The group started 2018 by buying the rest of online luxury retailer Yoox Net-à-Porter in a $3.3 billion deal; launching "Baume," an online-exclusive entry-level watch brand; and making its first move into the online second-hand luxury watch market by acquiring UK-based Watchfinder in June 2018.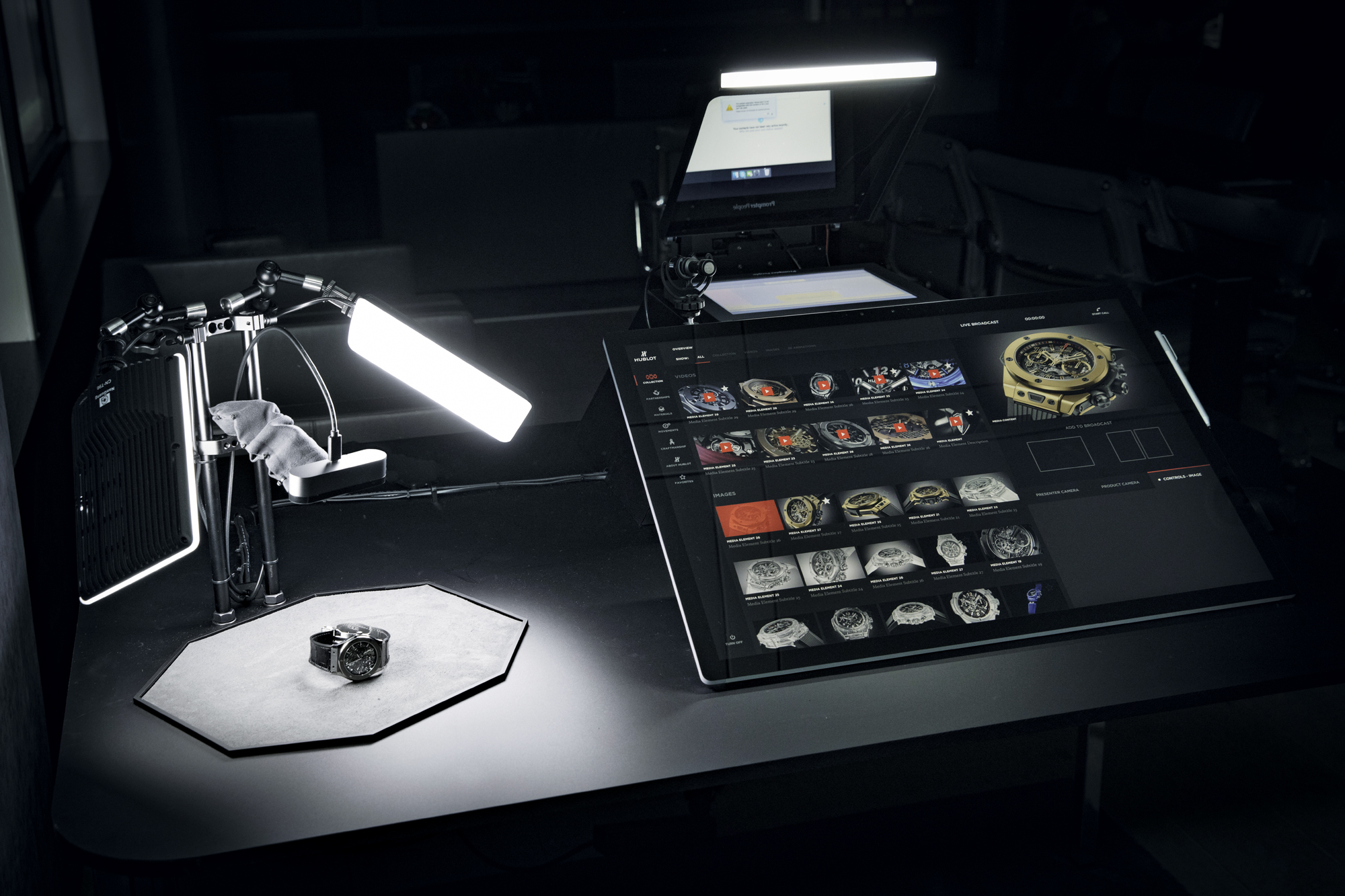 LVMH's Hublot went, for once, for another kind of fusion and launched a combination digital and online shop. Since June of last year, customers can connect online with the Hublot "Digital Boutique" and interact with the sales team (in the beginning, only in the New York boutique) via FaceTime or Skype, and have "the desired product presented live." In all fairness, in-person solutions have been used by online retail websites for many years now, be it via chat, email or even in-store staff equipped with cameras. But Hublot's example shows how watch brands are now trying to get ready for a generation of customers that might never walk into a store or use the visit to a physical store only for an online purchase later. Simply put, if a brand can control all channels, it no longer matters where the client ends up buying.
The Clock is Ticking for Smaller Players
During a phone call with analysts in November 2017, Richemont's Chief Financial Officer Burkhart Grund said that "the traditional wholesale trade, especially in watches, will disappear." And, indeed, with the bigger market players now consolidating an emerging (much better controlled) online watch marketplace, and brands trying to gain more control over the final sale and the secondary market, no one seems to disagree with his assessment of a "tough place out there." Audemars Piguet, for example, wants to totally control the distribution of its luxury watches, cutting out third-party multi-brand retailers, within the next three to five years. "We'll accelerate the consolidation process to arrive at a totally integrated retail network," Chief Executive François-Henry Bennahmias told Reuters last September. On top of all these challenges, two of China's biggest e-commerce players – Alibaba and JD.com – are now also trying to get into the luxury e-commerce market, and it's probably only a matter of time until Amazon will join the premium race as well, especially after eBay announced in September the expansion of its Authenticate Program to include watches $500 and up.
Basically, the traditional independent retailers are currently confronted with several challenges at the same time:
It is becoming more difficult to be able to afford a prime location for an independent retail store.

Brand-operated flagship stores nearby usually offer more choice and, in most cases, also a much more exclusive brand experience.

The next generation of customers is likely to start a relationship online, which requires a digital presence at least as good (and as visible) as the store's offline concept.

Hybrid consumption behaviour requires an effective digital strategy and state-of-the-art e-commerce logistics.

Personalisation and exclusive limited editions have become essential elements of a successful e-commerce operation but are offered more and more by the brands directly.

Independent(and often heavily funded) e-commerce sites usually incorporate discounts into their strategies that can hardly be met by retailers with a physical store location and the need for permanent stock.

Consumers are more knowledgeable today and are often looking for a 360-degree partner with a vast range of services, starting from finding the right timepiece to making repairs and managing the pre-owned or even the vintage market – a role watch brands are also getting better at.
But there's good news, too. While retail in the U.S. may have seen better times, there are still a lot of watch brands that rely on independent partners with physical locations. When we recently had the opportunity to talk with Patrick Cremers, Director of Patek Philippe's Geneva Salons, for example, a statement about "the respect of our retail network is very important; we are the opposite of the other groups" immediately made it clear that we were not in a quarterly call with analysts.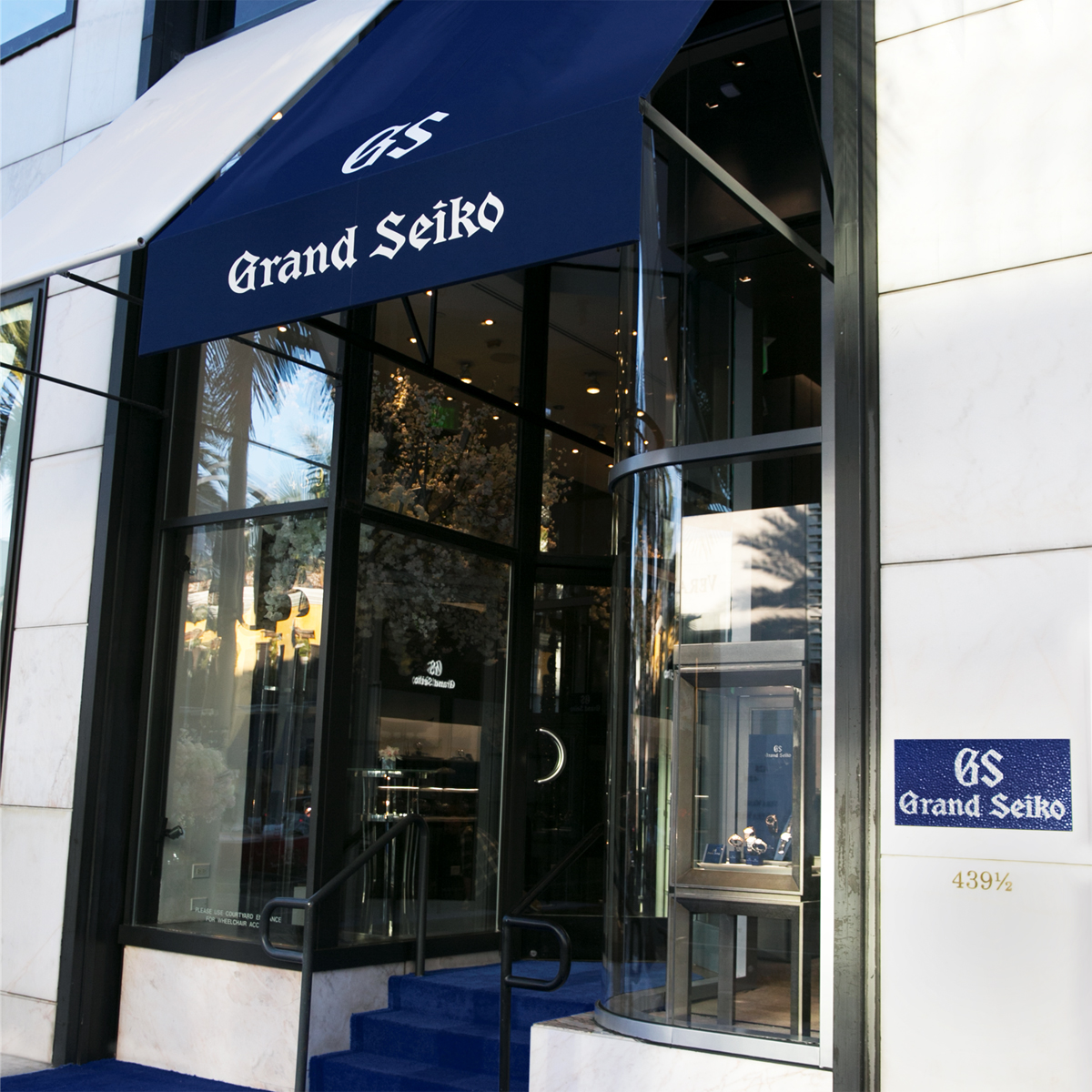 It's Not Just a Transaction
The average American now spends almost 24 hours a week online, according to data from USC Annenberg published in January 2018. Which means that, even with digital undoubtedly representing one of the most realistic opportunities for growth, the watch industry will still need offline retail for the remaining 144 hours of the week. Consumers are not always online, and they will also appreciate an independent partner. In addition, complicated mechanical watches will always have to be explained, to a certain degree, in person, and not every watch brand can (or wants to) sell watches directly to the consumer. This opens up possibilities for a new generation of retailers who no longer see their role reduced to the transaction of goods and services alone.
Too often, business-as-usual looks like this: a customer is entering a store and asking to see and potentially buy a specific watch model from a well-known brand. Sometimes, this customer is immediately turned away because that very watch happens to be in high demand, only to be seen never again. If not, the customer has to deal with sales staff that is forced to sell a product as fast as possible, creating an environment that can hardly be described "luxurious." (You wouldn't believe how many times I've been greeted with an "If interested, I should be able to make you a good price!") Or the sales staff lacks or doesn't share the same passion for the product, leading to a situation where two very different parties try to find a reason to talk about something that hopefully ends in one of them spending a lot of money – based on information that might not even be accurate and leading to false expectations. All of that could be avoided.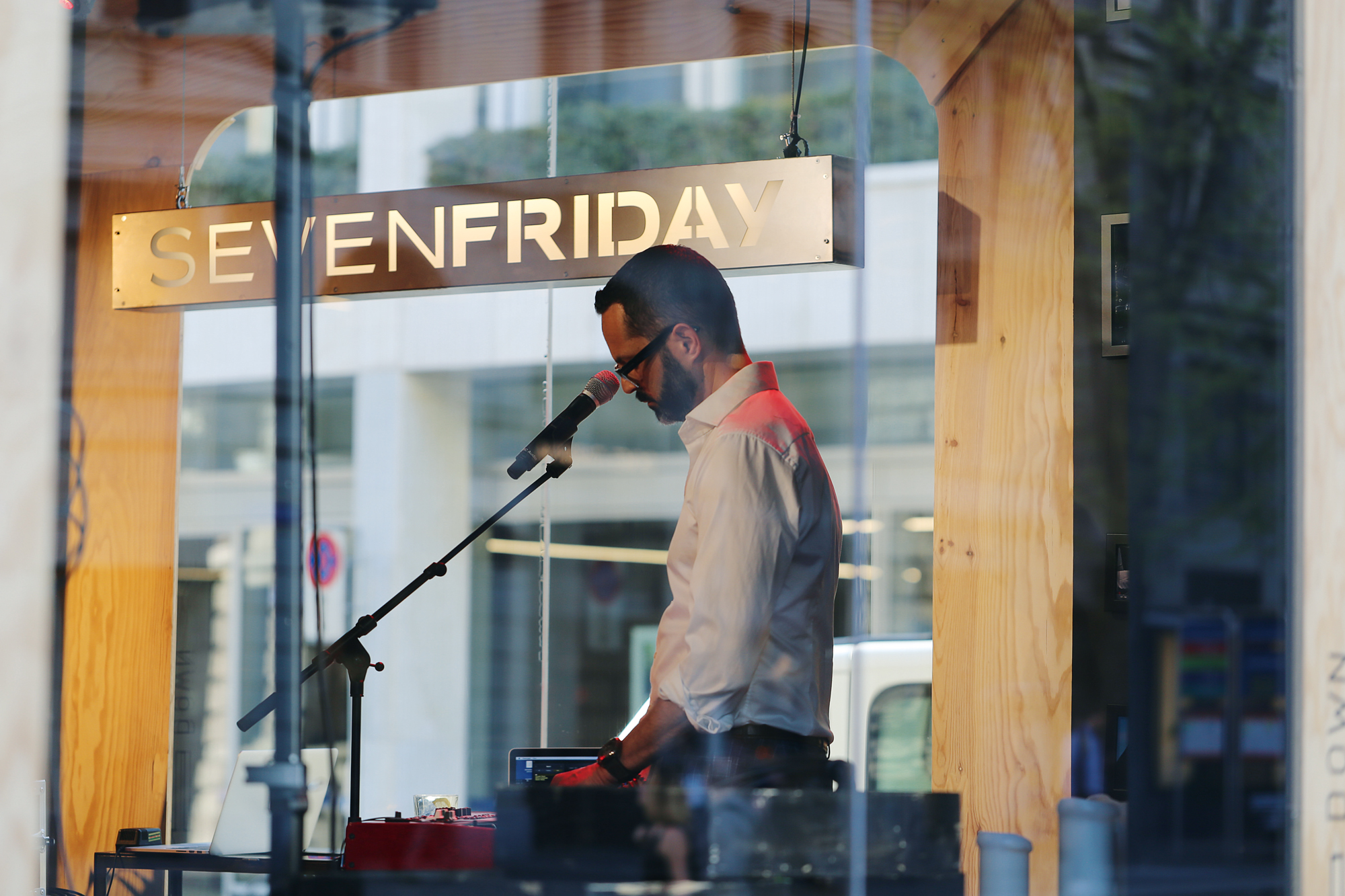 There are, however, some (real) problems that are almost impossible to solve. How, for example, can a store still be approachable if it has to hire an intimidating security guard who stands next to the door? And how can a store owner create a luxurious environment without customers feeling the need to dress up in their best in order to not be judged? And how can a store have a wide selection of new watches without risking the operation's liquidity?
In other words, for a customer, there is a real chance today that an offline retail experience comes with fewer benefits (and more stress) than buying online. And if it comes down to having to select and pay for the product, clients usually go with the least expensive option.
A similar phenomenon has already led to the demise of the DVD. As a product, it was significantly more expensive to buy offline, customers potentially had to leave the house to get it immediately, and it took forever until the movie finally started, once it was in the player. In comparison, downloading or streaming a movie offered everything people had always wanted in a DVD: a more affordable movie experience that immediately started after buying it. Luxury watch seller Danny Govberg, CEO of Govberg Jewelers and co-founder of the pre-owned e-commerce platform WatchBox knows that, too. "The number-one luxury today is time. Nobody has it. So you have to put the savings of time into the business model, because a lot of wealthy consumers and a lot of consumers in general want to save time."
Even worse news for the traditional shop owner, successful e-commerce operations like Govberg's Watchbox are already offering superior white glove customer experiences. Because they already know what a client has and has been looking for all the time, they will certainly make sure to get in touch once they have located the watch on top of your list, and might even be happy to take another one off a client's hands. Other providers might offer to digitally store a copy of the warranty card, or keep pictures of the watch for insurance reasons, guarantee delivery in one or two hours, or simply send a confirmation email with pictures showing that the purchased watch is currently being built or shipped to its next owner.
Four Rules for Retail
To compete with this, traditional retail needs to create and provide added value, which can be summarised as four needs from the perspective of a customer.
Selection: Help me find the right product.
Have the sales staff ask me what I am looking for, what I already have, and why I am interested in this specific watch. If you don't have that particular watch in the store, show me alternatives or convince me that you will do everything to get it for me. Understand that I might need more time to decide, but please don't take my number and never call back, and more importantly, don't tell me that there is literally no way for me to get this specific watch. I am sure there are many ways to let me know how popular that model is and that you understand my choice. And don't try to sell me an ultra-thin watch when I have just told you that I consider myself a clumsy fellow, but do let me see the watch I am interested in in natural light or on someone else's wrist instead.
Confirmation: Let me know that I made the right choice.
There's a chance no one outside your store will ever fully understand why I bought this watch, or how much I actually spent on it. You may be the only person knowledgeable enough to provide all the information I need to explain the brand, the watch, and its functions to someone close to me. So please don't tell me that this watch will be more valuable the moment I step out of your store, because "it was produced only 9,000 times." Don't tell me that "a diving bezel will help me know how much air I have left in my tank," and that "Only astronauts can get this watch." I might actually tell the same story to someone and get laughed at.
Experience: Create a memorable shop visit.
Not every customer needs a glass of champagne, or the most expensive giveaway, but you might want to ask one of your watchmakers to briefly step out to talk about why a column wheel chronograph is so much better. Have the store owner sign the manual for me. Maybe take a picture of me, even if it is just to send me a card with a print of it after. You could also send me an email two weeks later and ask about my last purchase, or offer to clean my new watch while I am in town the next time. You could even tell me not to buy this watch if you think there's a better option. More importantly, I don't expect you to know everything about all the watches you have in stock, but I hope you will know where to search for an answer, which means we could spend half an hour trying to ask someone from Blancpain in Le Brassus if the caseback of the Bathyscaphe ceramic is made of the same material or of metal, and have an amazing experience at the same time. Or you could just let me wind down first and let me spend as much time with a watch as I need. Buying a watch should be fun – the whole experience should make me feel fantastic! Offer to have the box delivered to my address so that I don't have to carry a bag for the rest of the day, and while you are writing down my address, let me know that it's about so much more than just about asking for an invoice address.
Relationship: Convince me to also buy my next watch at your store.
It really isn't about just selling me a single watch. Try to act like my partner (because clients really do try to "buy the seller" when shopping offline). Yes, you have to work with the brands, too, but if I happen to have a problem with a watch that you sold me, I expect you to be on my side, or at least show sympathy and try to solve the problem for me. Also, I don't mind hearing from you occasionally. You could remind me to get my watch tested before summer, and tell me more about the watch industry. And please give me a call when that watch I asked for nine years ago has finally arrived.
In other words, traditional retail appears to have forgotten about its biggest advantage over e-commerce: customer experience. Its USP is not only deeply rooted in its past, it's the very essence of a successful retail business. But as long as watch stores continue to mainly think in transactions and simply sell a watch someone asked for, e-commerce, as a less expensive (and more convenient) alternative, will most certainly continue to win the battle. Because at the very least, an online store knows how to write my name correctly in an automated, thank-you email.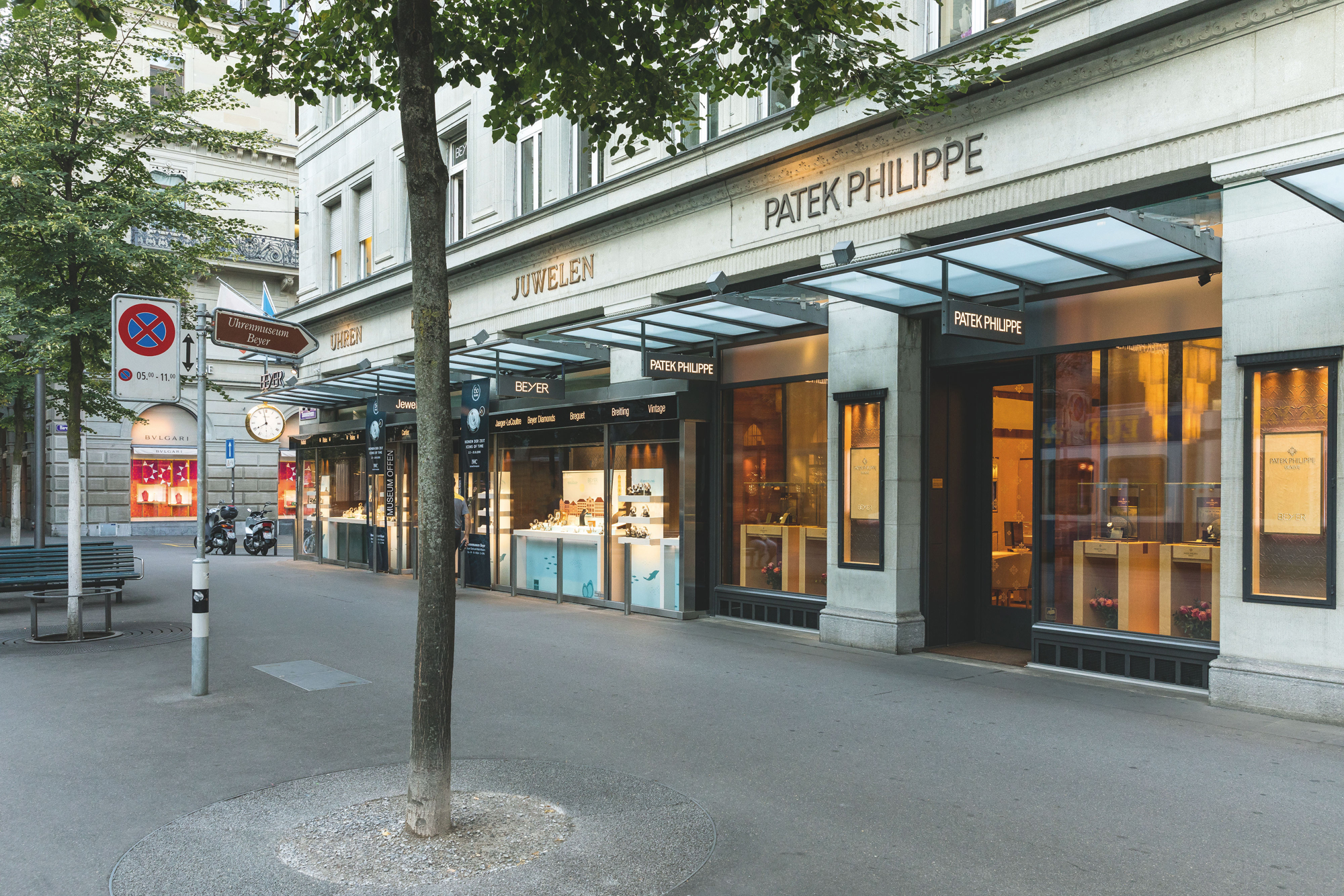 Switzerland's oldest watch shop was founded in 1760. Today, the family-owned Chronometrie Beyer carries 13 brands and also offers a wide selection of vintage watches. Beyer also operates the first (and to-date only) retailer-managed Patek Philippe Boutique in Switzerland and has one of the most important horological collections in the world on display.
Someone who has almost 260 years of experience in retail is René Beyer. He represents the eighth generation of the Beyer family and owns Switzerland's oldest watch shop in Switzerland, Beyer Watches & Jewelry, situated on Zurich's prestigious Bahnhofstrasse. His family has always believed in added value. "Customers and guests of our house really are at the centre of everything, and all of our departments work closely together to provide the highest service level possible. We are dedicated to offering a lot more to our customers, starting with handcrafted jewels and access to some of the very best vintage watches and antique jewellery. To provide that unforgettable shopping experience in the heart of Zurich, guests can even enjoy our world-renowned watch museum, housing one of the most important horological collections in the world. In short, it is exceptional service, master craftsmen and women, and vast experience that set us apart in the long run. Ultimately, these values have been leading to exceptionally high customer loyalty and continue to add remarkable value to our company."
New Formats Pop Up
Another advantage of retail is its ability to reinvent and come up with new physical ideas. Watch brand SevenFriday, for example, has recently been exploring different concepts of collaborations for its pop-up stores in Jakarta, Hong Kong, Zurich, and Singapore. In Zurich, it turned out to be a mix between a bar, lifestyle shop, and venue for concerts. In March 2018, Oris opened a pop-up store on Mayfair's fashionable South Molton Street, representing the brand's temporary "new stand-alone concept" in London. Even more temporary was the "vintage Airstream trailer pop-up experience," which hit the road in early August 2018. "The Airstream allows us to have a unique presence at a variety of different lifestyle and community-based events consistent with our brand values," VJ Geronimo, CEO North America for Oris, said. He hopes that the trailer will become a new touchpoint for customers to step into the Oris brand and its watchmaking heritage. Among the highlights were a bar and seating area and an "open concept watch display that allows consumers to easily try on different watches at their leisure."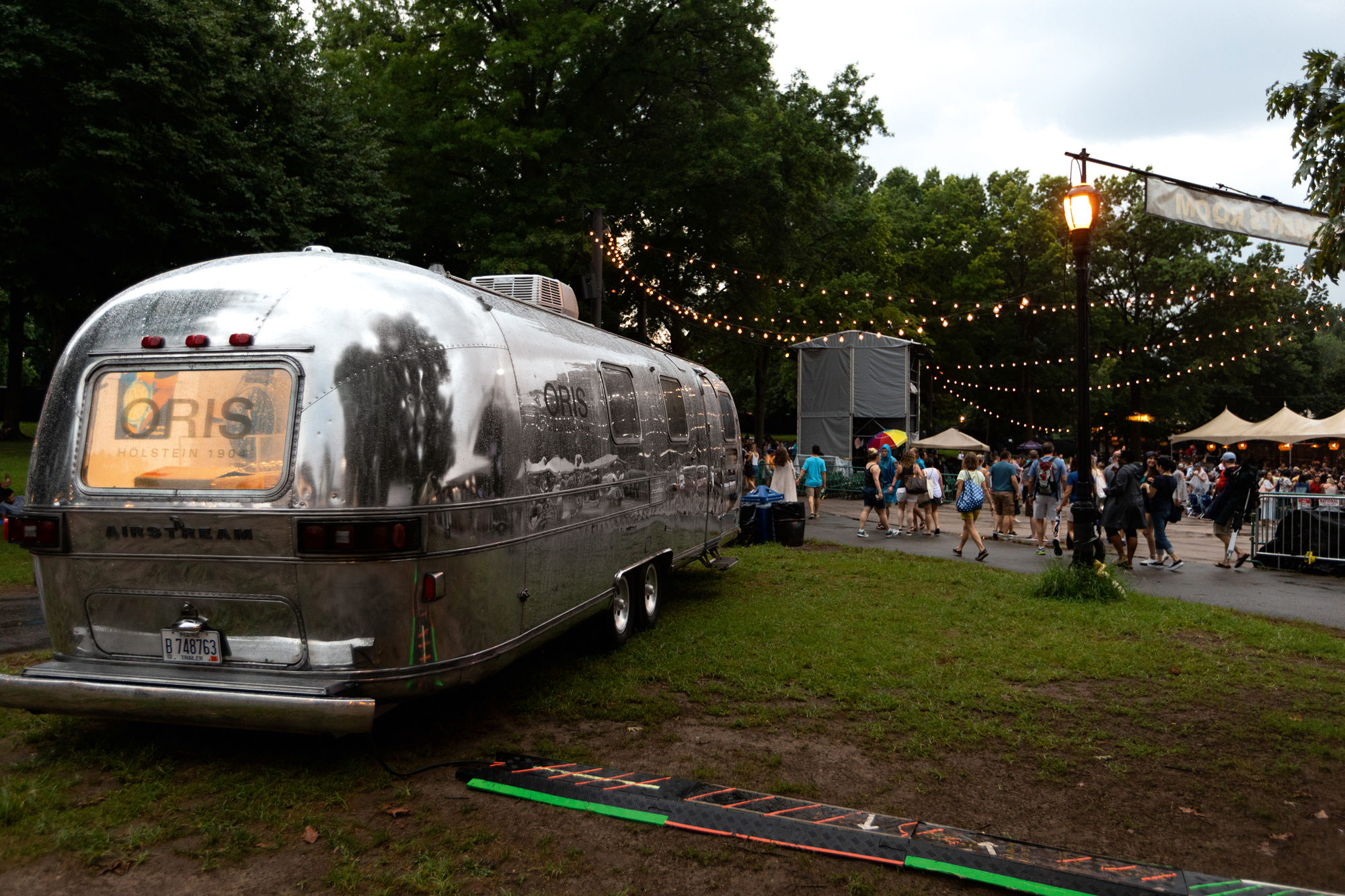 The Oris "vintage Airstream trailer pop-up experience" brings the brand's watch collections (and a bar) to various lifestyle and community-based events in the United States.
In other words, the brand managed to get face-to-face with new target audiences, created an unexpected experience, and has avoided high rental costs in pedestrian areas simply by going with a less expensive option – which basically is the same approach of an e-commerce website.
It also seems history is coming full circle: On Aug. 15, 1925, Swiss entrepreneur Gottlieb Duttweiler bought five Ford Model T trucks with approximately $100,000, enabling him to sell heavily discounted coffee, rice, sugar, pasta, coconut fat, and soap by directly driving to consumers. These "rolling shops" laid the cornerstone for what later became Switzerland's largest retailer and also one of the 500 largest companies in the world: Migros.