World War II saw a transition towards a faster technological development, and with that came wristwatches becoming more reliable and durable. While WWI led to the transition from pocket watches to wristwatches, WWII gave rise to dedicated military watches solely meant for the armed forces. This period is marked by the Italians pioneering military divers watch, the Germans moving towards making aviation timepieces, and the Swiss creating more versatile timepieces that eventually dominated the horology spectrum. Much like how during war soldiers would remove all non-essential elements from their vehicles to reduce the weight, soldiers also wore wristwatches that were lighter. Let's take a look at five iconic watches of World War II.
Universal Genève Tri-Compax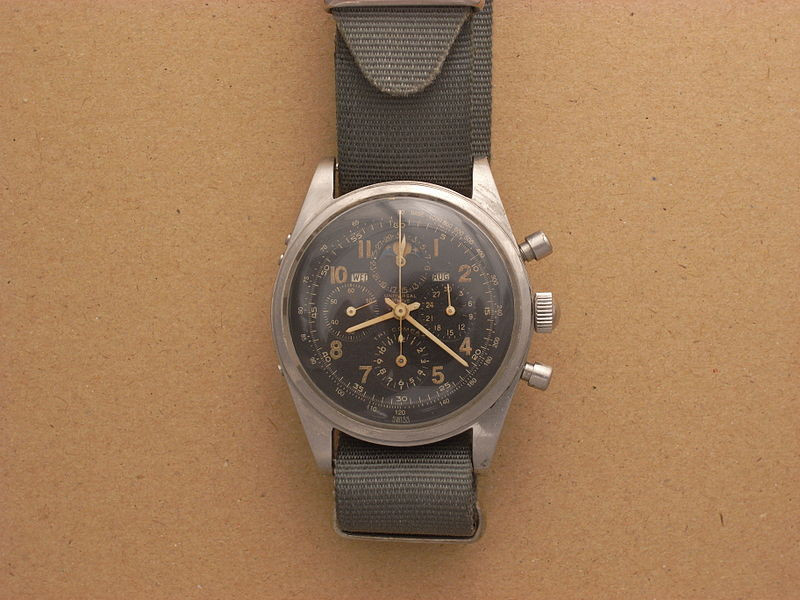 Universal Genéve was founded in 1984 in Le Locle and is one of the most significant of Swiss watchmakers. During World War I, Universal Genéve was the first watchmaker to create a chronograph wristwatch and by 1930s the brand produced its iconic Compax chronographs - Universal Genève Uni-Compax, Universal Genève Tri-Compax. This model had a moonphase at 12 o'clock with a red calendar for the 31-day indicator, day window at 10 o'clock, small 60 seconds sub-dial at 9 o'clock, 12 hour sub-dial at 6 o'clock, 30 minute counter at 3 o'clock, and a month window at 2 o'clock. The watch had a caliber 481 movement. The watch also came with two pushers at 2 o'clock and 4 o'clock. The 34.5mm stainless steel watch had a plexiglass crystal and came either with an olive green or grey leather strap. With the passing of Numa-Emile Descombes in 1897, Ulysse Georges Perret made Louis Edouard Berthoud as a co-manufacturer of complications and formed Perret & Berthoud before switching to Universal Watch et Company (UWEC) Genève, Ltd post relocation to Geneva. Under both trademarks, the timepiece manufacturers created pocket and trench watches during WW1. Once the reputation of the pocket watch started to fade away for more compact watches, UWEC created the Compur in 1933 and the Aero Compax Chronograph short before the commencement of World War 2.
The WWW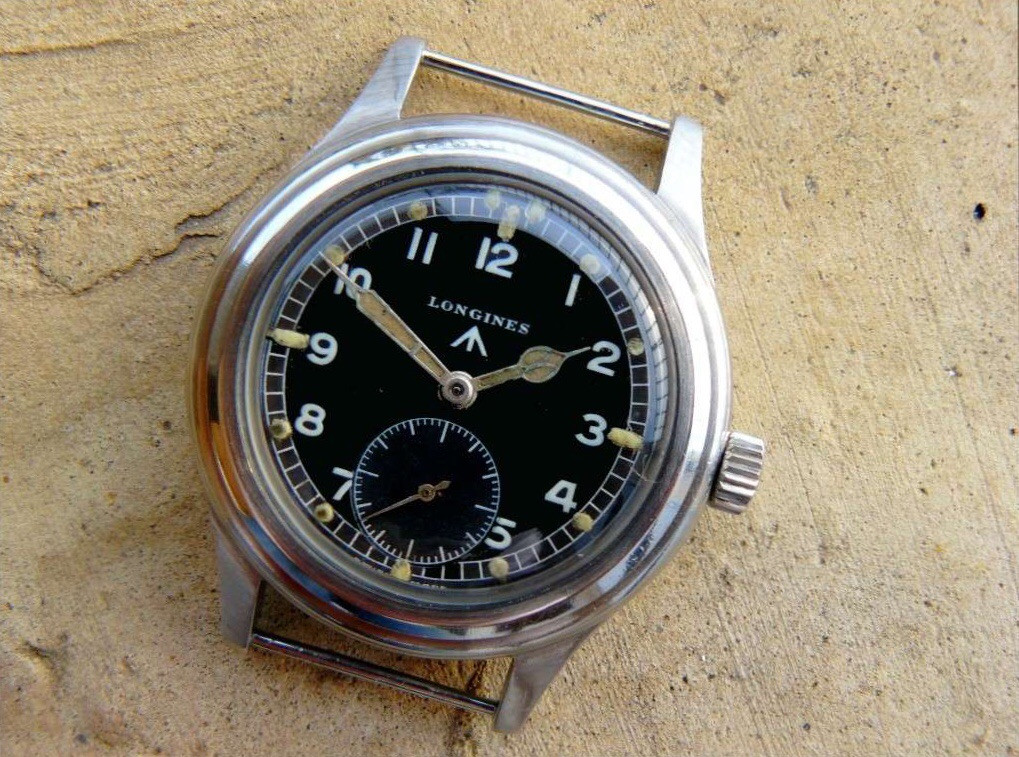 After Great Britain declared war on Germany in 1939, the demand for wristwatches increased, and thus Great Britain produced WWW (wrist-watch-waterproof). The Defense Ministry requested 12 brands - Buren, Cyma, Eterna, Grana, Jaeger-LeCoultre, Lemania, Longines, IWC, Omega, Record, Timor and Vertex, called the 'Dirty Dozen' to create watches and implement the required specification for the navy and air force. The specifications were quite modern - the watches had to be waterproof, having luminous hands and chronometer grade movements, and every soldier had one watch. It is unfortunate that many of these watches were destroyed in 1970s due to the Radium-226, an element which started to develop on luminescent material on the dial. These watches were produced from 1940-1949, and were sized 32-37mm.
The Canteen Watch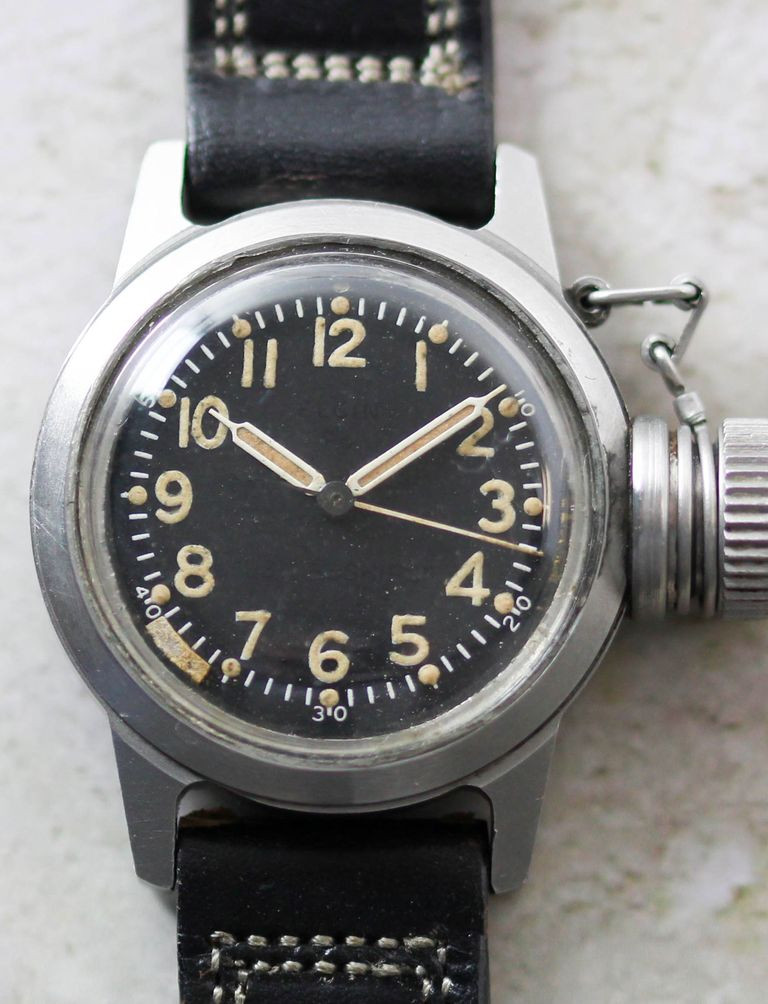 This rare watch was made for the United States Navy in the 1940s by Elgin, Bulova, and Hamilton. What distinguished this watch from its on-field counterparts was its oversized screw-down crown cover which gave the watch a very distinctive look that led to its eventual name. The crown cover served a specific purpose – its purpose was to protect the watch's internal mechanisms by creating a waterproof seal. The watch's dial and caseback marking were approved by U.S Navy's Bureau of Ships. The canteen watches made by Hamilton are the most recognised watches created as they had a 987S caliber and was the first wristwatch from the brand to use a central seconds hand while previous models used a small sub-dial.
The Fliegerchronograph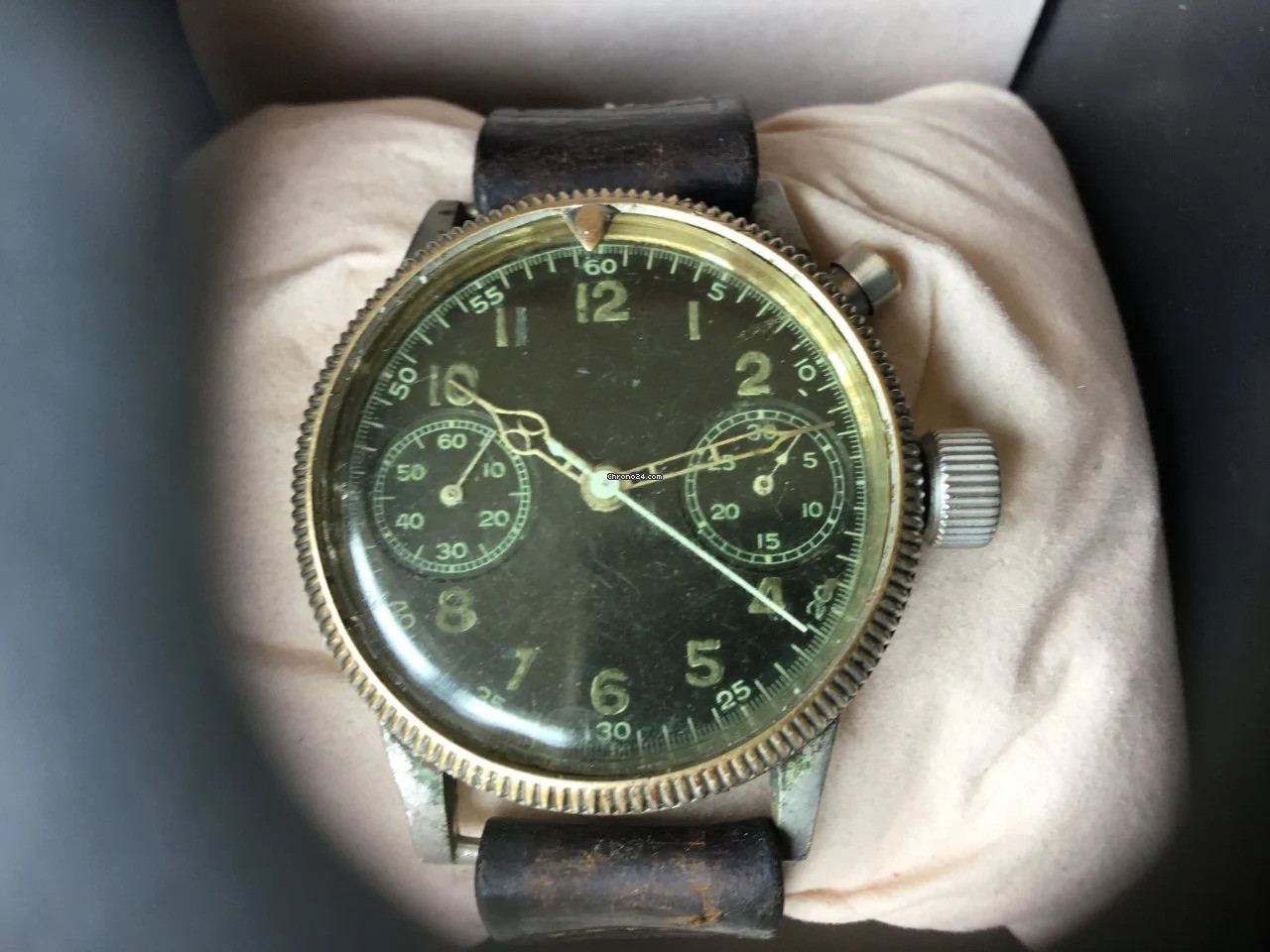 The 40mm watch was produced from 1939 to 1941 in both single- and dual-pusher variations by Hanhart and Tutima. The Calibre 40 from Hanhart had a single pusher layout while Calibre 41 from Hanhart and Calibre 59 from Tutima had dual pusher design. Both watches featured nickel-plated brass cases, black dials with Arabic markers, central flyback seconds hands, 30-minute counter at 3 o'clock, running seconds counter at 9 o'clock, and knurled rotating or smooth fixed bezels. The dual pusher models had two pushers at 2 o'clock and 4 o'clock, while the single pusher model has just one pusher at 2 o'clock.. The watch also had needle-shaped hour and minute hands.
The Weems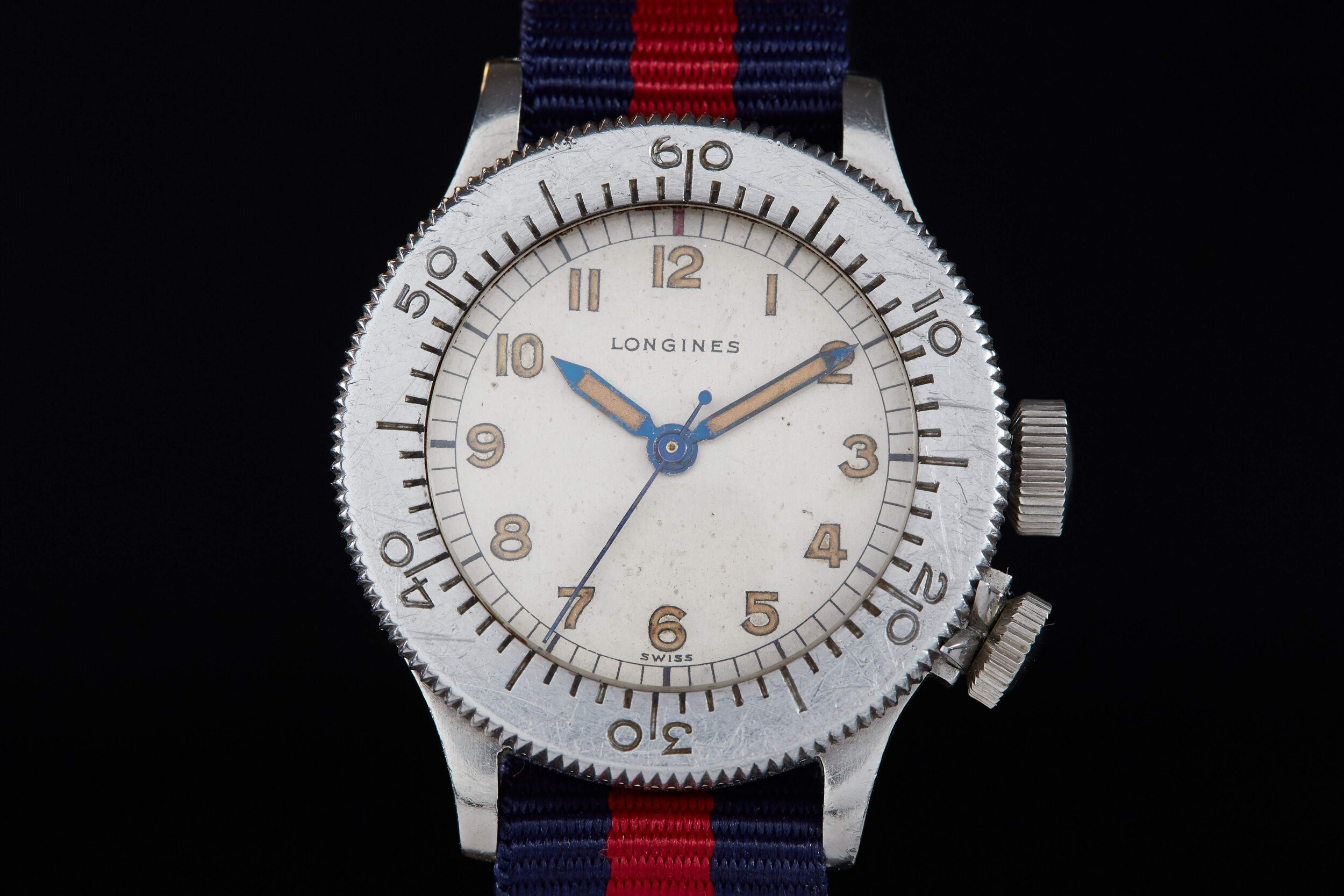 The watch was developed by Lieutenant Commander Philip Van Horn Weems of the U.S. Navy and produced by Longines. The watch was relatively smaller in size at 33.5mm, and had a screw-down bezel that could sync the watch to any radio signal for accuracy. The watch came with Arabic hour markers, blue hour, minutes, seconds hands with 2 pushers at 3 o'clock and 4 o'clock, and is decidedly rare as only 2,500 were made for Royal Air Force pilots. Prior to the invention of the bezel, pilots had to pull out the crown and adjust the watch's hands while wearing gloves, making them lose either a second or at times minutes as well. Longines introduced the Weems watch in 1929.