That the Grand Prix D'Horlogerie De Genev
è
(GPHG) awards get top billing in the watch community is a known fact. It is, after all, considered the 'Oscars of Watchmaking'. Since 2001, the foundation has highlighted and awarded the most pathbreaking watches of the year annually, facilitated by a jury from the horological community itself. What makes this year and edition different from an Indian perspective is that watch lovers in the country will get the chance to see the 2022 nominated watches in the flesh. Watch retailer Ethos Watch Boutiques, in association with the Grand Prix D'Horlogerie De Genev
è
, is bringing all the shortlisted timepieces to India as part of a travelling exhibition.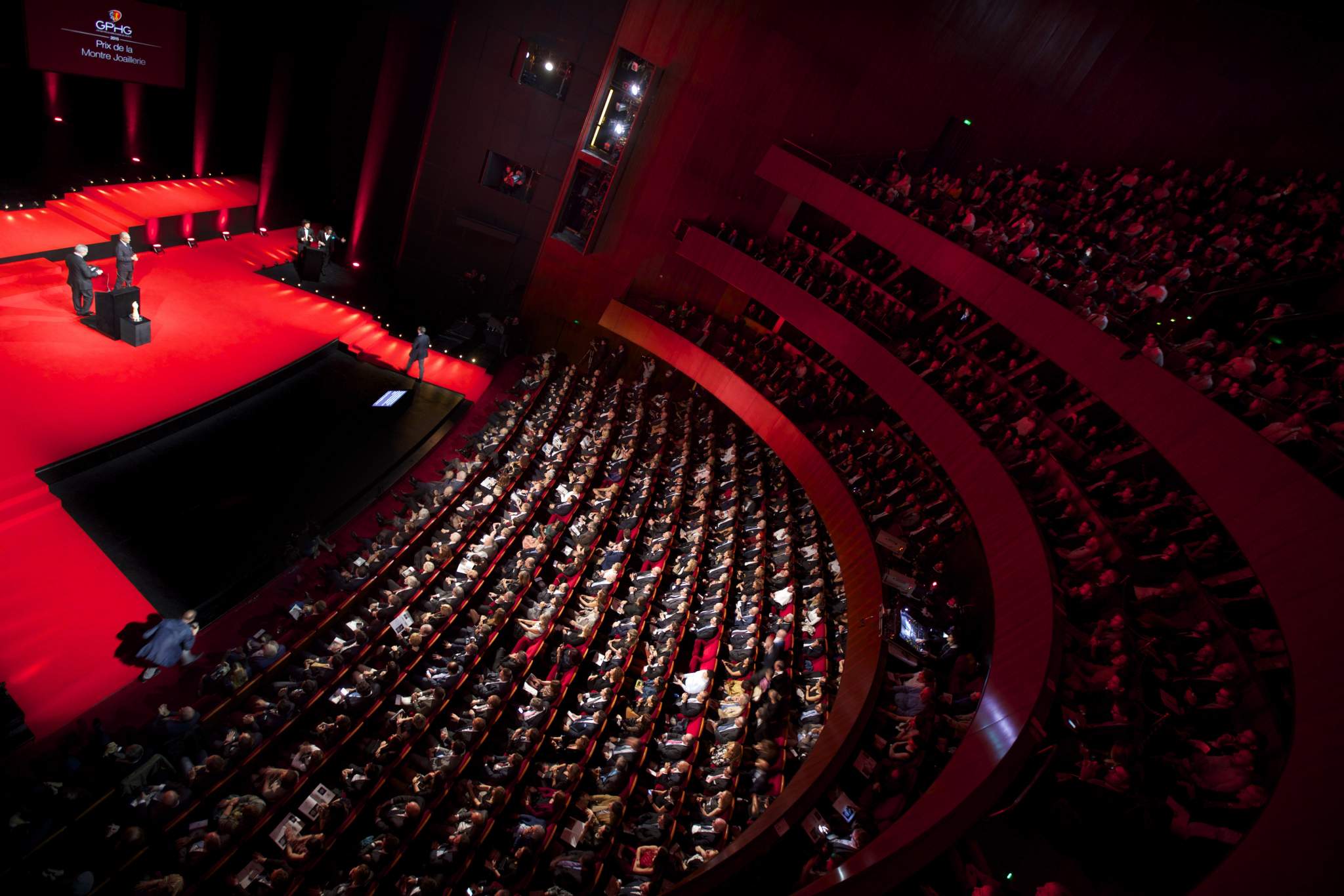 The GPHG Award ceremony is held in Geneva every year
On October 8th and 9th, watch aficionados will be able to admire the craftsmanship and technical finesse of 84 watches that have made the cut to become some of
2022's best timepieces
. This is the second time Ethos Watch Boutiques has brought GPHG-nominated watches to India, the debut edition taking place in 2014. This year's exhibition is being held in Delhi, at The Leela Palace New Delhi.
WatchTime India caught up with Yashovardhan Saboo, Chairman and Managing Director, KDDL Limited, Ethos Watch Boutiques' parent company, to know more about the exhibition, the watch market in India, and Ethos Watch Boutiques's plans for 2023.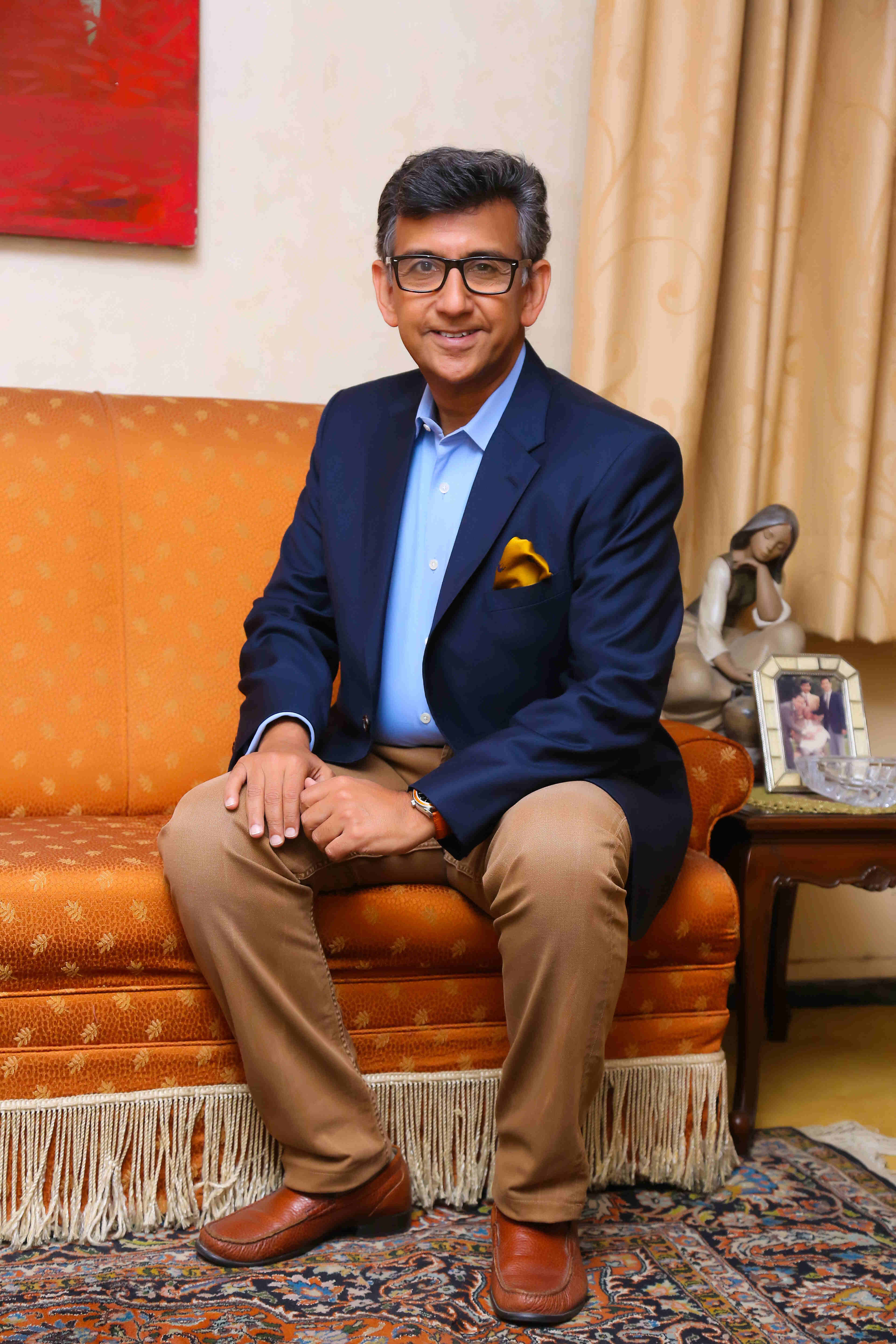 Yashovardhan Saboo, Chairman and Managing Director, KDDL Limited, Ethos Watch Boutiques' parent company
WatchTime India: Could you tell us about how the idea of bringing the exhibition to India came together?
Yashovardhan Saboo: I've been in touch with the GPHG for quite a few years. And personally, as well as at Ethos, we know many of the brands that participate. I was at the GPHG award ceremony a couple of years ago, and two years ago, got nominated to the Academy of GPHG. We had actually planned to bring the GPHG exhibition to India last year but because of COVID, we had to postpone it. Then this year we spoke again and decided to do it. The finalist watches do a tour of two global cities before the final winners are announced in Geneva, which is happening in November. And India is one of the cities.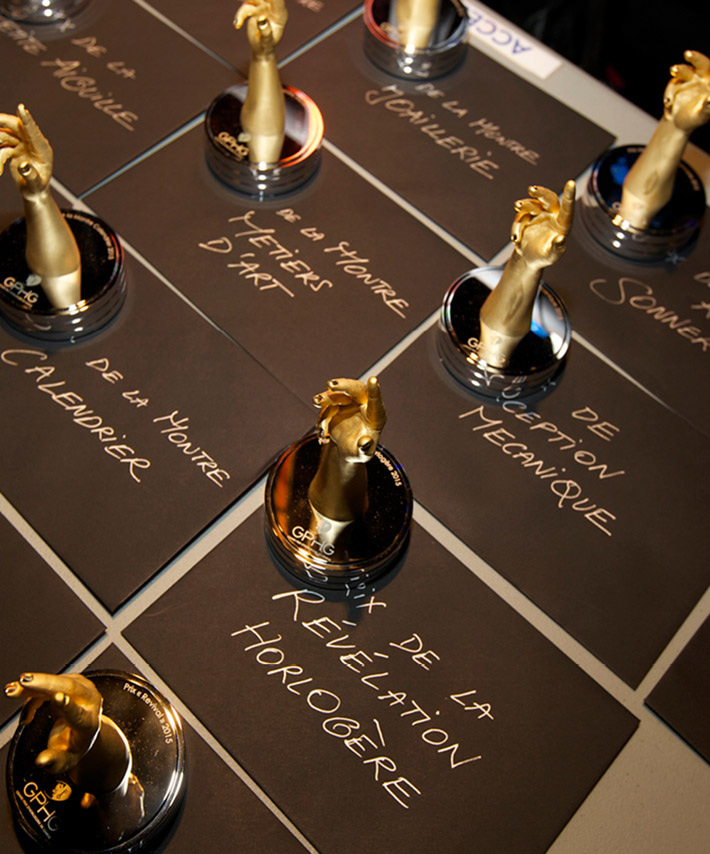 Nearly 90 watches and clocks have made the shortlist in 15 categories for 2022
WTI: What prompted Ethos to do this in the first place?
YS: Over the last couple of years, there's been such an increase in the interest in specialised watches, haute horology, and high-end watchmaking in India. There are hundreds of
watch collectors
who follow the GPHG. They know which brands are participating, who are winning, and why are they winning; they know about the innovations taking place. There are discussions about it. Obviously our customers asked us when we were going to get the GPHG exhibition to India, and now was a good time to do that.
This is in line with the strategy of Ethos, which is grounded in the belief that the Indian market for high-end watchmaking is maturing fast. At Ethos, we wish to do everything to participate in the potential of this market, and also help so that the market develops in an organised, responsible, well-informed way. Obviously, GPHG is a very good step in that direction. It is the most prestigious award in the field of watchmaking. It stands on legitimacy and responsibility, through innovation and transparency.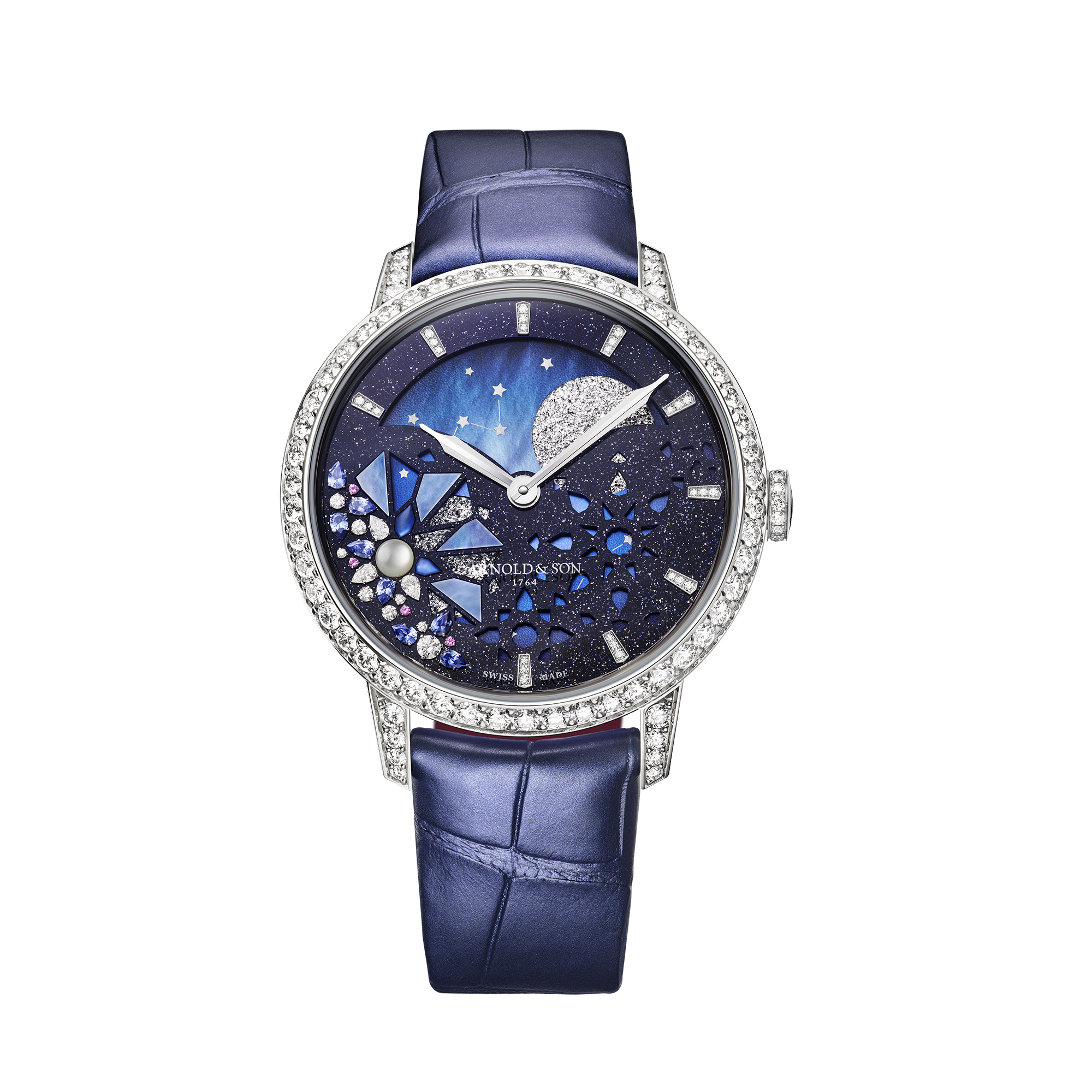 Arnold & Son's Perpetual Moon Eclipse I is nominated in the Ladies' category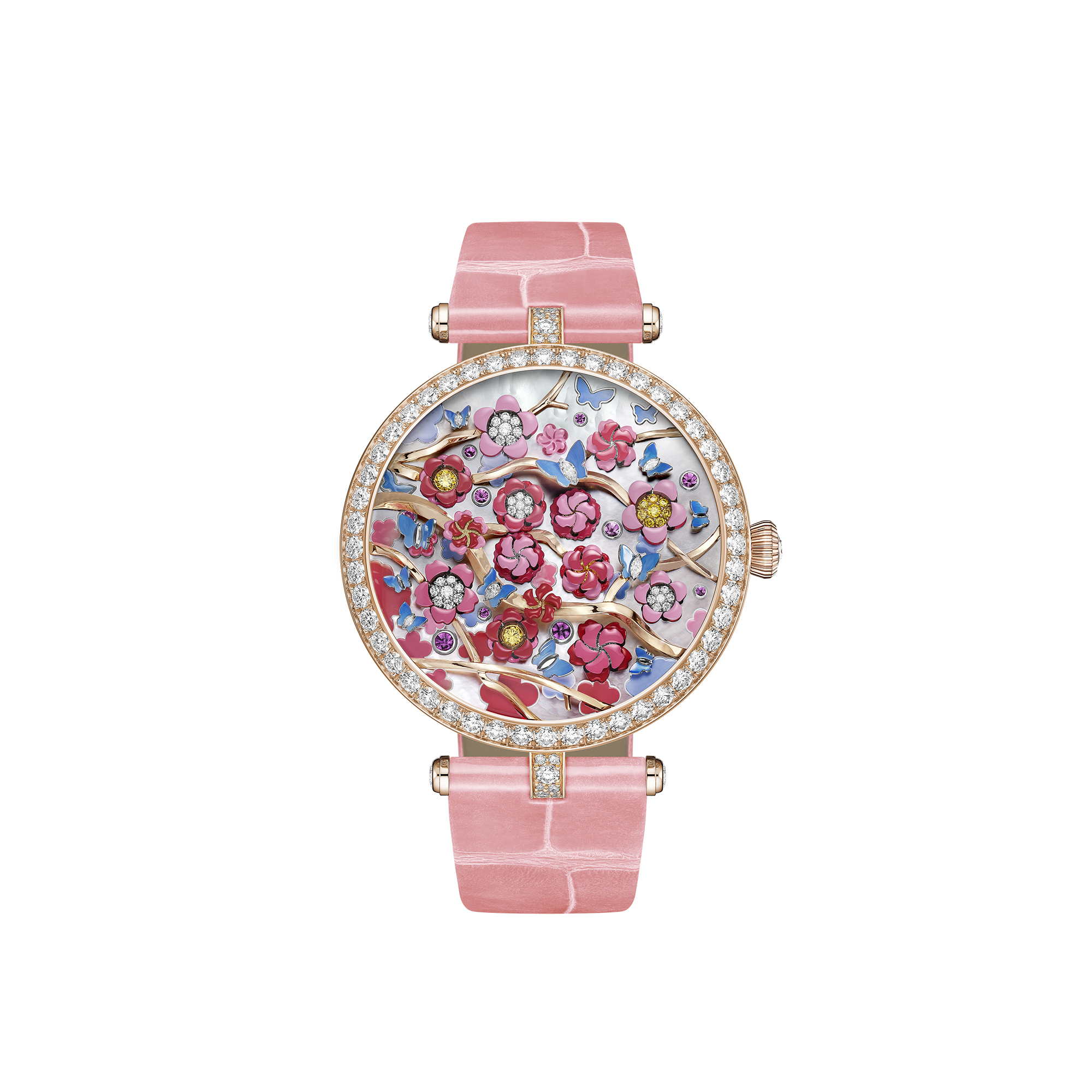 Van Cleef & Arpels Lady Arpels Heures Florales Cerisier is nominated in the Ladies' Complication category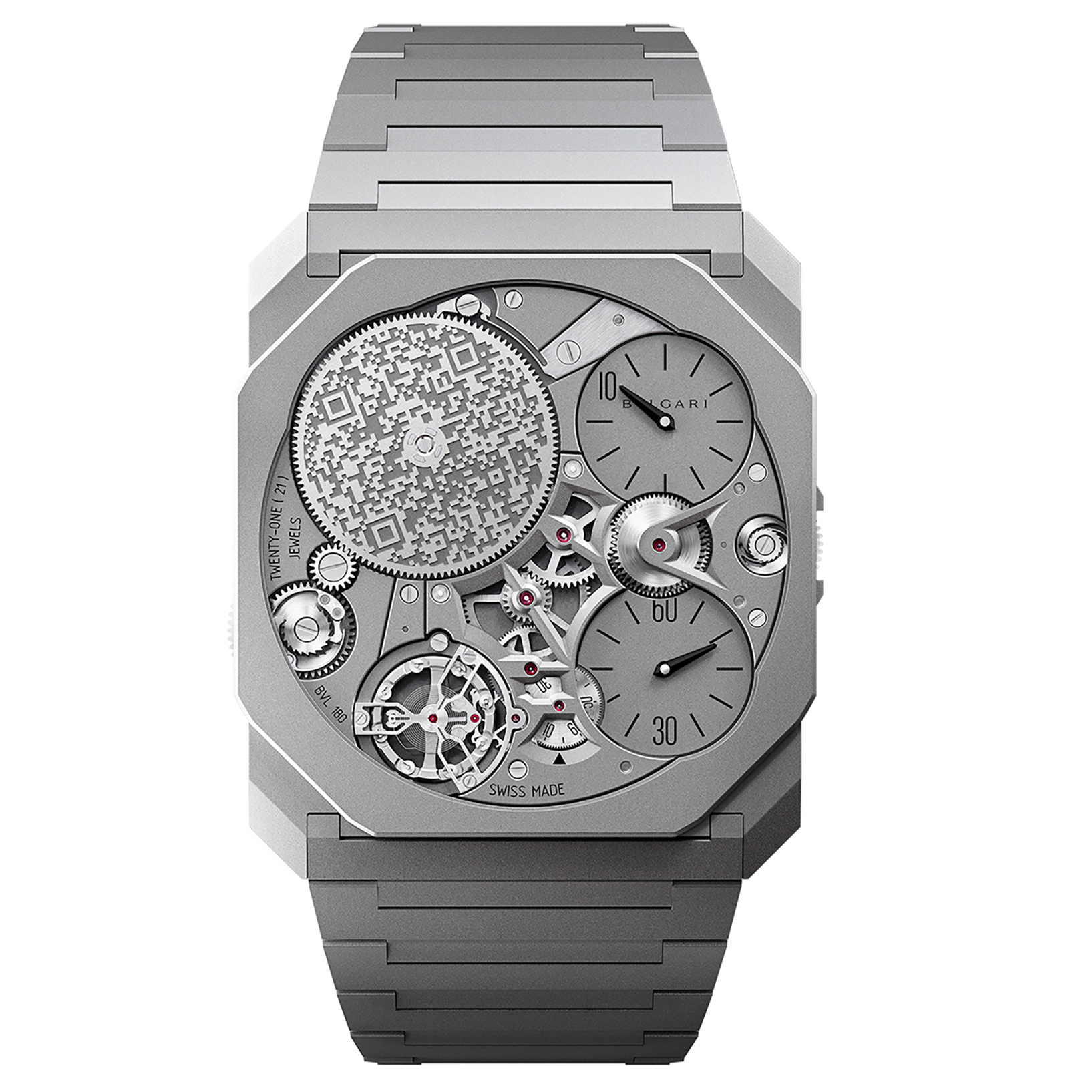 Bulgari Octo Finissimo Ultra 10th Anniversary is nomintaed in the Mechanical Exception category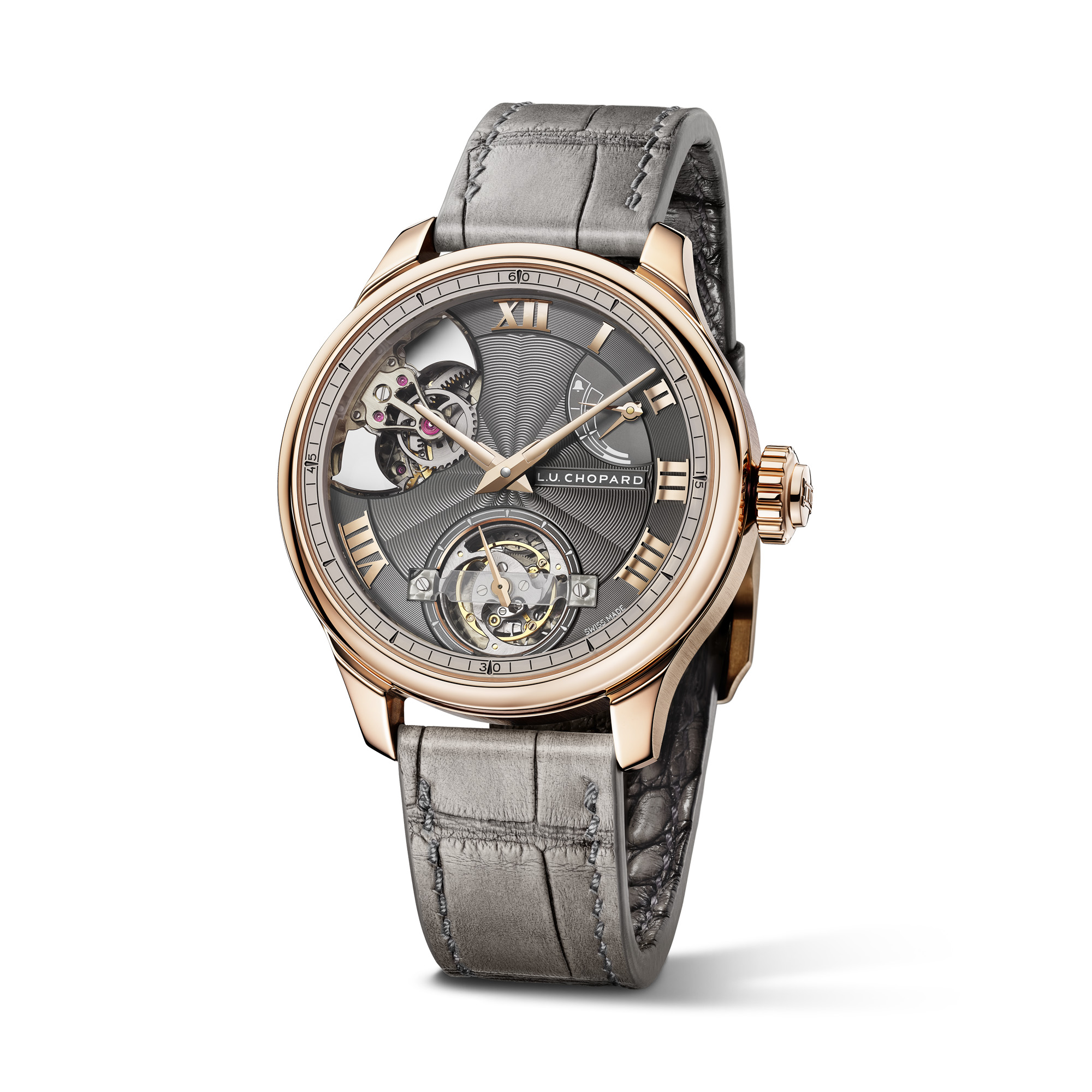 Chopard L.U.C Full Strike Tourbillon is nominated in the Mechanical Exception category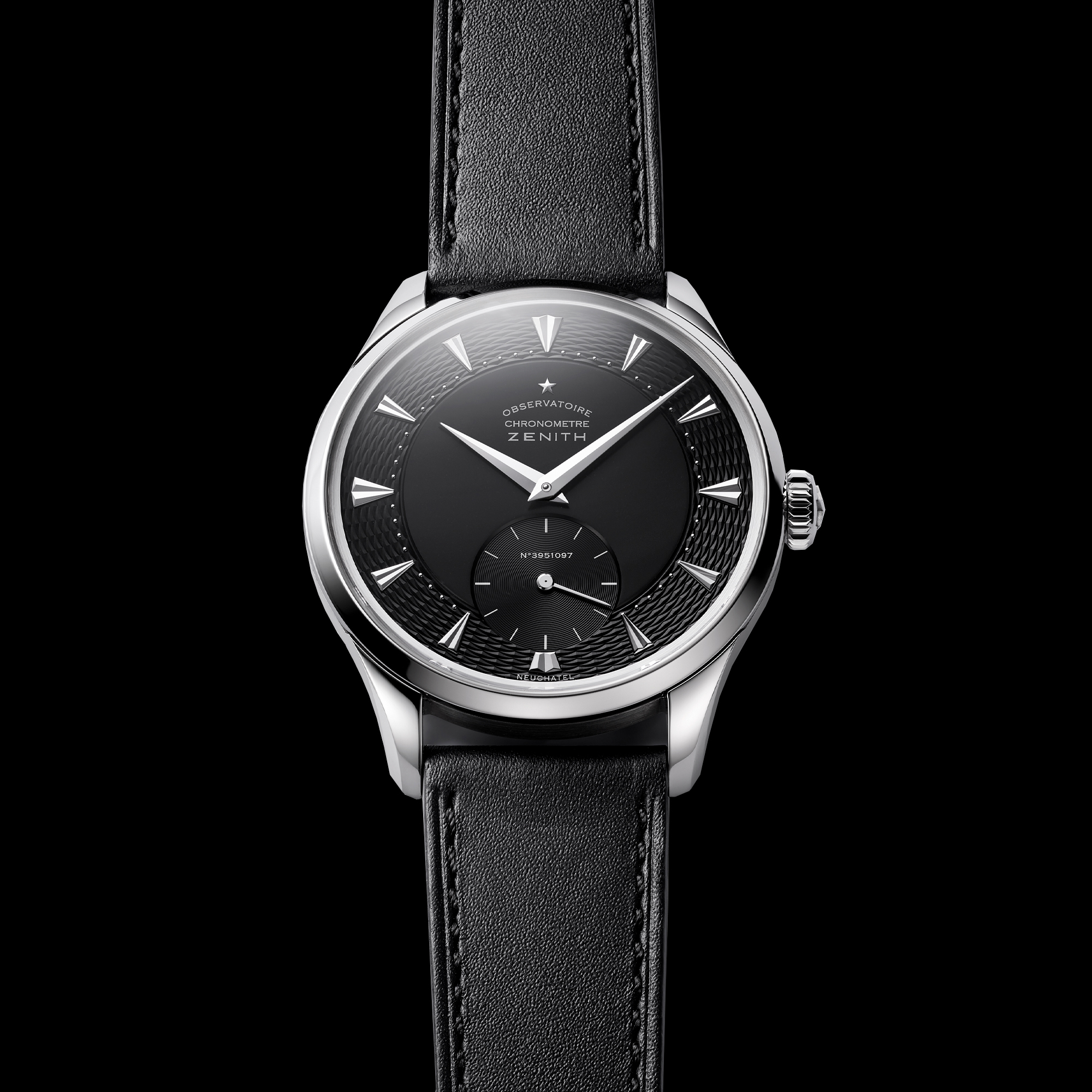 Zenith Calibre 135-Observatoire is nominated in the Men's category
WTI: Could you shed more light on the exhibition in India?
YS: The exhibit starts in the early part of the afternoon on October 8 - there is ribbon-cutting, followed by interaction with the media, where there will be a general discussion about GPHG. There are plenty of brand representatives who are visiting. There are four panel discussions on the afternoon of the 8th – very interesting topics ranging from the future of high-end watchmaking market in India and its growth potential to why collectors collect watches and what they like see in collectible watches. This would be followed by the gala evening with collectors, watch aficionados, and business associates. The exhibition will be open for all to see.
On the 9th, there are collectors who want to see the watches in a smaller group, so we've scheduled time for that; there is also reserved time for professionals in the watch business. Then there are two panel discussions for the later part of the afternoon on the 9th. The exhibition remains open until 7:30 PM, after which the watches need to be packed and put onto a flight the next morning. It's extremely tight minute-to-minute logistics that we are having to orchestrate but we have a great team.
We have excellent panelists for the discussions. Arvind Singhal of Technopak is leading one panel. Patrik Hoffman, EVP,
Watchbox
, and Aurel Bacs of Bacs and Russo are coming. It's going to be very informed, insightful discussions. Watch collectors and everyone interested in understanding the watch market will enjoy this.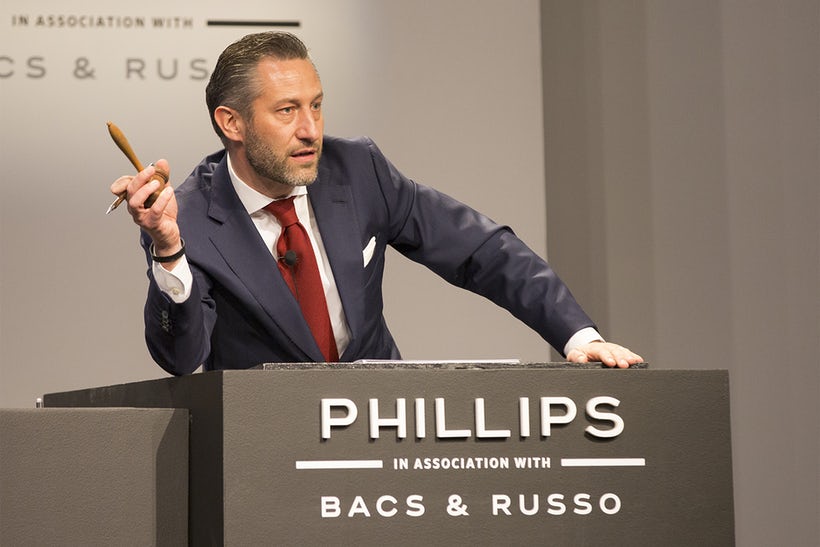 Aurel Bacs of Bacs and Russo will be part of the panel discussions during the exhibition
WTI: What are the challenges of mounting such an exhibition?
YS: The logistics are pretty tough. Bringing the watches over, clearing them under carnet, the fact that they cannot be here more than three or four days – it's a lot. It is a little more difficult now with planning the logistics - clearing them in time, displaying them, arranging for the security etc. The displays are going to be very unique this time because it's a free access display – the watches are securely locked but are not under the glass - that's being done in India for the first time. This is the standard GPHG display system. The scale is immense but fortunately, we're used to doing events and have a team which is very motivated. But the proof of the pudding is going to be in the evening! I'm confident it will be good.
WTI: Have you seen the watches? Do you have any favourites?
YS: I have seen few of the watches. As part of the Academy, we get to shortlist the watches. Favourites - that's very difficult to say. What one can do is wait and see who wins, and understand why.
What I do feel is that the
categories are extremely interesting and well-thought out
. Complications for women is interesting. What I particularly like is that on one hand there is a division between tourbillons, mechanical complications, astronomical functions, and on the other, there is also a great space created for artisan work. I don't think we can appreciate the watches enough when we see them on a computer screen. That is going to be very significant in the future of high watchmaking.
Then there are categories like the Petite Aiguille, where you have innovations at a lower pricing. That is very interesting because not all innovation has to happen at a high pricing.
WTI: What has stood out for you personally with regards to Ethos this year?
YS: Obviously, the IPO was the culmination of a very long effort. It has been on the cards for almost two years. The other is this GPHG exhibition. But I want to say that we don't really place too much emphasis on specific milestones. We like to look at what the processes are, the strategies we are continuing to pursue, and see how we modulate those strategies from time to time. In 2022, what we're seeing is the confirmation of something that we started to feel at the end of 2019 - that there is a strong undercurrent of demand for fine watchmaking building in India. It manifests in three important ways: One, there are more people interested in buying fine, mechanical watches. And this is happening because customers are more aware thanks to social media, international travel, and an increased level of wealth and income, which allows them to spend on high-end discretionary products. More younger people are interested in them. And it is not just revenge buying.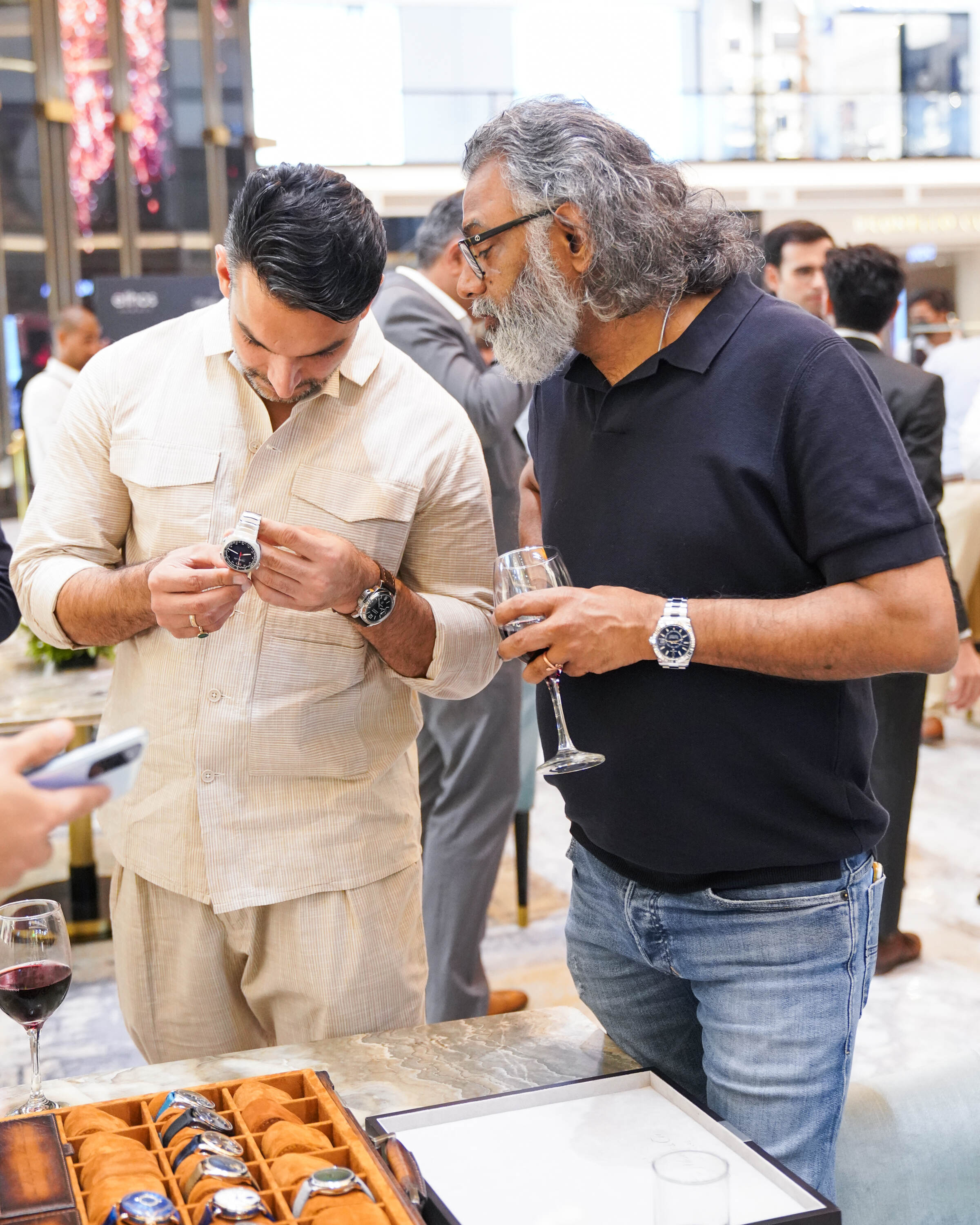 The Indian luxury watch aficionado is more aware and informed than ever before
Second is that more people are buying in India than buying abroad because they're discovering the advantages of buying in India - the prices are competitive, they get boxes, papers, warranty.
And the third is that the selection of brands and products that Ethos has is not easy to find with other retailers. So in 2022, we're seeing this consolidation or confirmation of the trend of steady growth in the future of fine watch-making in India.
WTI: Ethos has a dynamic, adventurous repertoire of offerings for a watch enthusiast or collector today. What has been the challenges in putting that together?
YS: This has been our philosophy for years. There are brands that are well-known and coveted in India. But at the same time there are a whole bunch of brands doing fantastic work that is sought-after among collectors, by buyers who may not want one of the mainstream brands. And we believe it's important to build that portfolio. With us, they find a wide range of brands and within those brands, a deep enough inventory of products. So this brand portfolio has been put together over the last five or six years.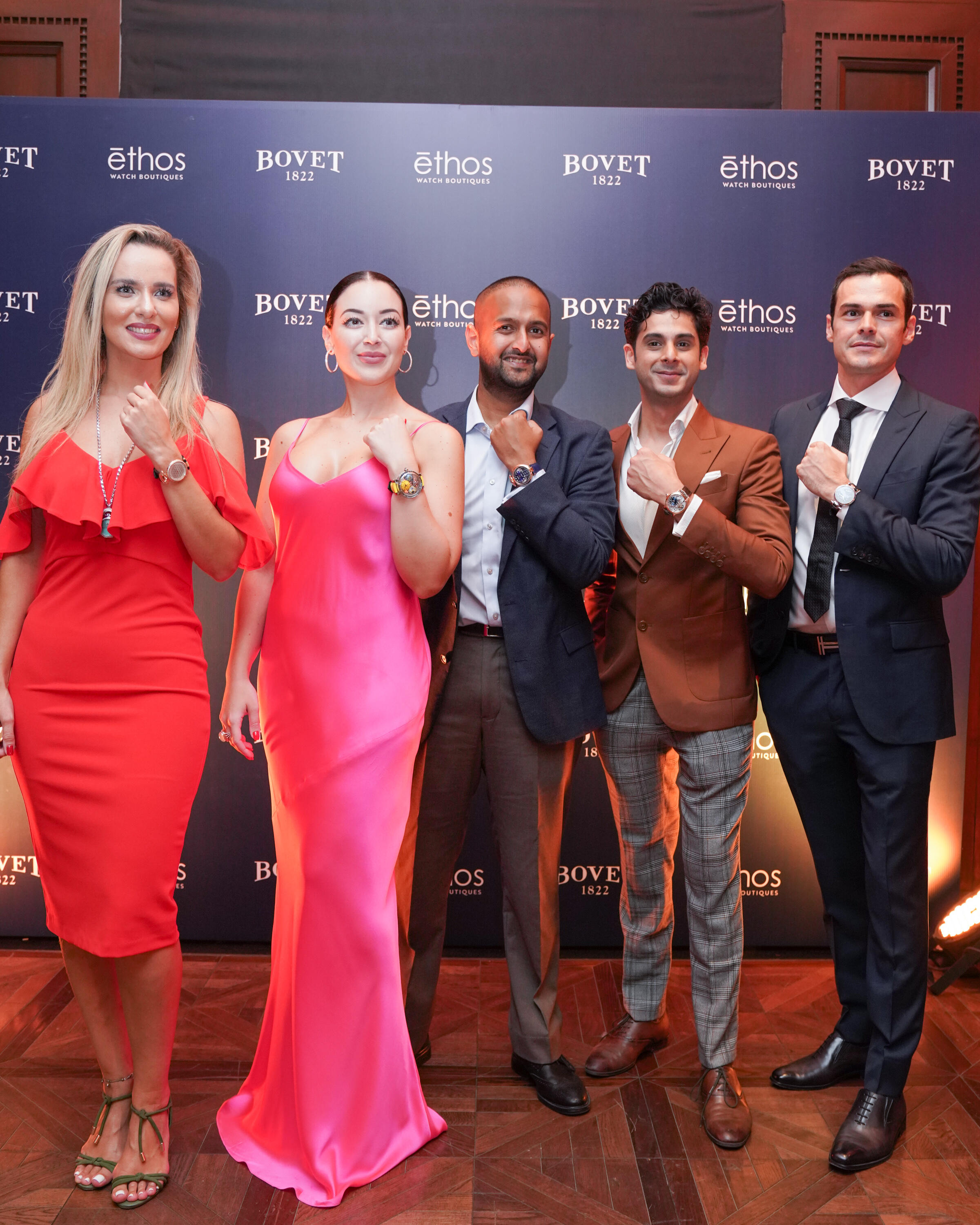 Ethos Watch Boutiques recently held an event for watch aficionados to experience Bovet 1822 watches. Seen here: Pranav Saboo, Co-founder, Ethos Watch Boutiques (centre), with Audrey Raffy, Vice President, Bovet 1822 (left of centre).
What has happened in the past couple of years is that we really looked at the portfolio from a price segmentation. What do we have between Rs 1,00,000 and Rs 3,00,000? What do we have above Rs 10,00,000? Interestingly, the segment above Rs 10,00,000 has been super active and there has been a huge growth there. Also, it is not always what we want - we have to speak to the brand, which might have other partners who they are happy with. Or the brand may say they don't think India is ready for them or they might not have enough products for the moment – those discussions then continue. By far our portfolio is not complete - there are plenty of brands that we would like to add.
What brands like to hear now is what we've been saying for a long time - that we want to do the business efficiently and officially. Every watch will be imported officially. I think Ethos has earned a reputation for that among international brands. That trust is something that goes a long way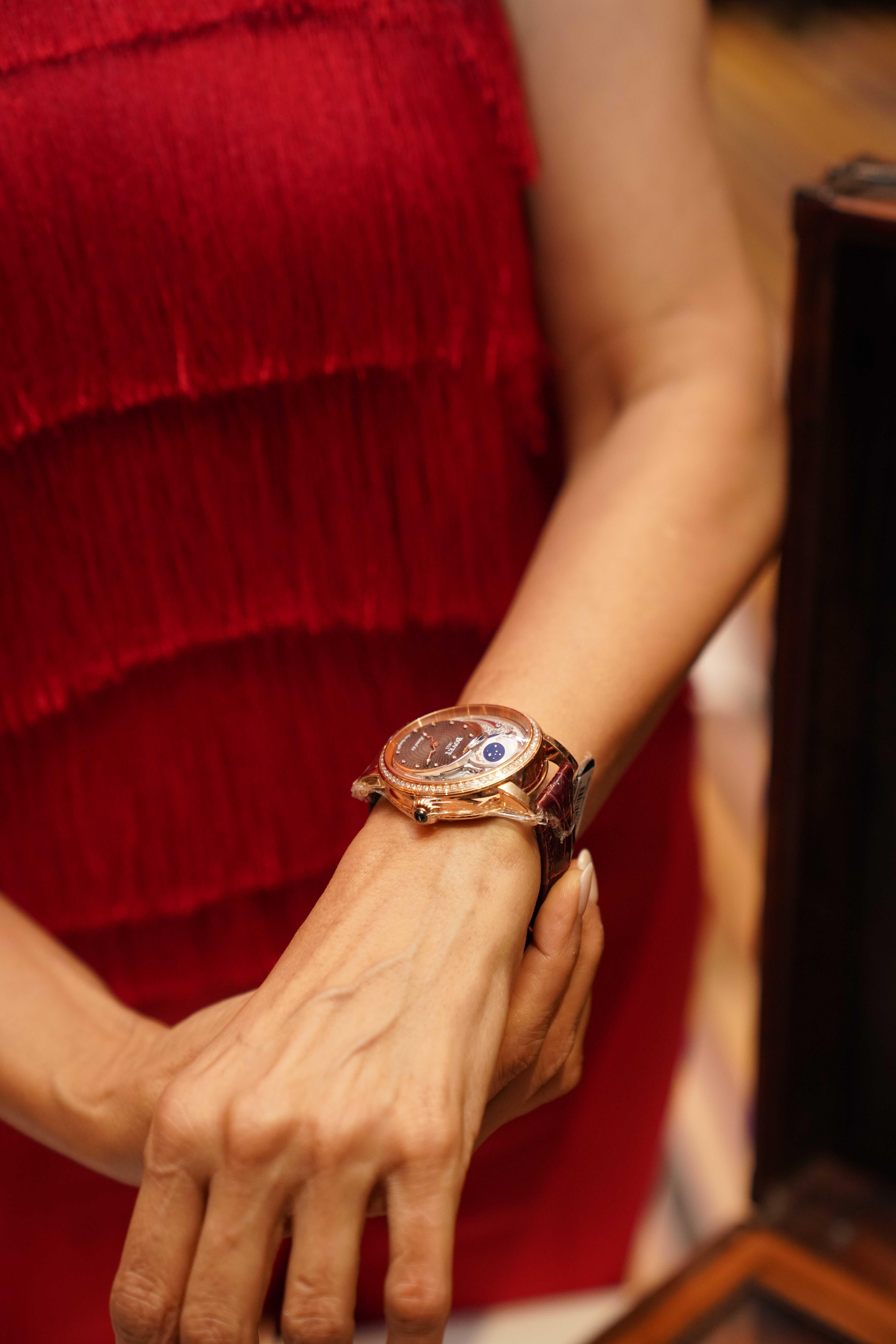 Ethos Watch Boutiques has a dynamic and adventurous portfolio of brands
One of the other advantages is that we have developed a very strong communication team. We have a database of nearly 300,000 watch customers. So it enables the brands to reach to their target segments in a very precise manner, at a much lower cost. Secondly, they get multiple points of sale across the country. They don't have to pay an agent or have their own office. Most brands when they see this, like to partner with us. And I'm happy to say that all the vendors we work with are very happy to work with us.
WTI: How does Ethos deal with different watch consumers groups within India?
YS: I think among general watch buyers, there could be some general trends. When one talks about collectors / informed buyers, there isn't a significant variation based on regions. What is surprising is the depths of knowledge that collectors have. I want to specifically underline that one would imagine well-informed collectors are only in Delhi or Mumbai, maybe Bangalore or Chennai. That is simply not true. You have hugely informed and avid collectors in Goa, Chandigarh, Bhubaneshwar, Kolkata, Surat...across India. How do we deal with different preferences? Some collectors prefer artisanship and personalisation. Some prefer buying a watch that is unique and hard to get. Some have unique tastes, like loving a perpetual calendar or a split seconds. It's really important to understand this. But again, collectors are open to innovation, and when that innovation comes from a lesser-known brand, then it's even more interesting - they want to know if it is a genuine innovation or not, or if it is just marketing. It's actually very interesting to discuss with the collectors their preferences. And of course, we need to cater to that and catalog that and work with brands to address these different tastes.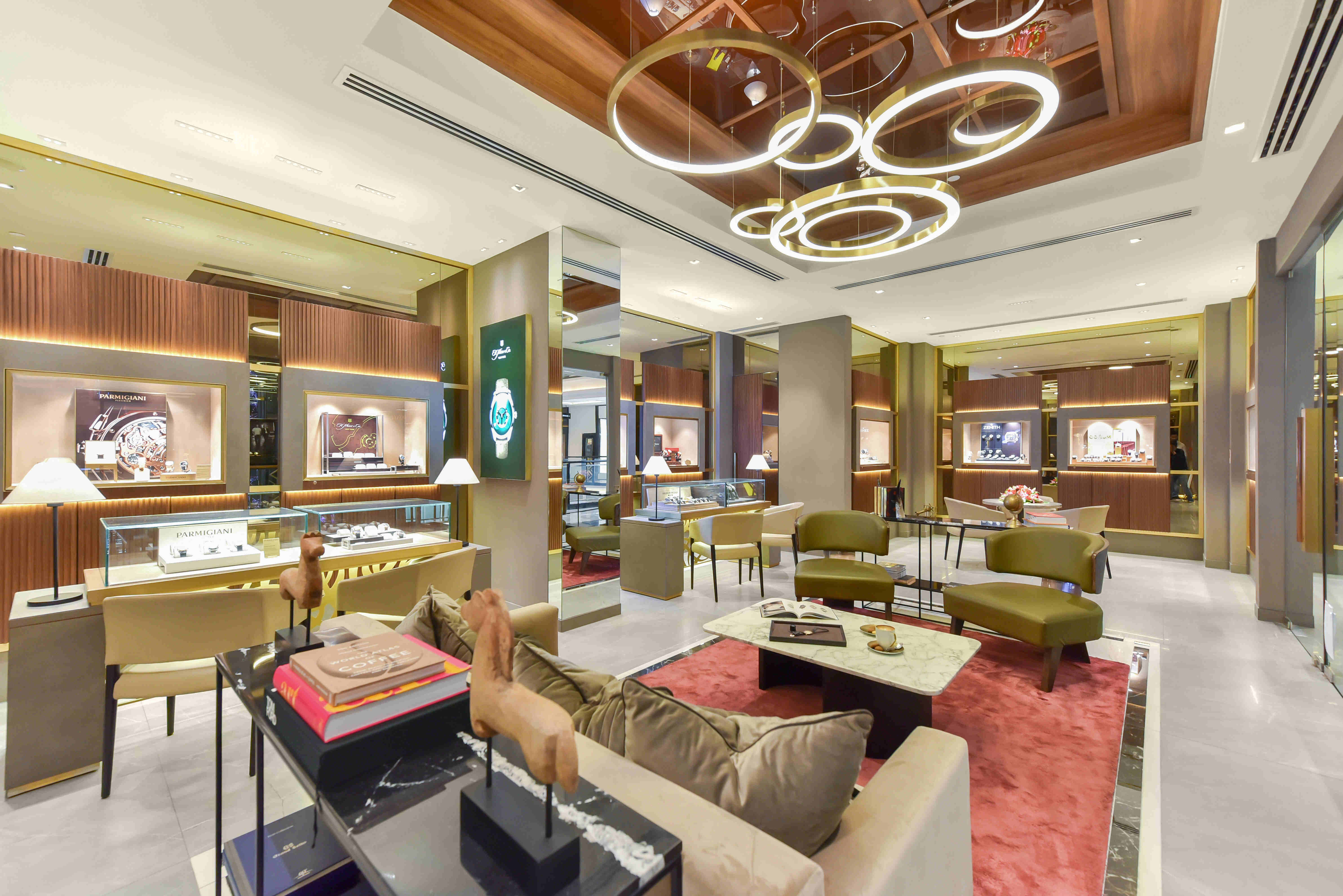 Interiors of an Ethos watch boutique
WTI: How have you seen the Indian watch market evolve over the past almost 20 years?
YS: It has evolved a lot, but if you had asked me 20 years ago, I would have said that the market would grow much faster. I thought India would grow like China. What we didn't account for was that the growth in India would be slower than China. But I do believe that we are now at the threshold of a sustained period of much higher growth than the last 10 years. The market has become far more legitimate. When we started in 2003, we chose 'Ethos', because its root word is 'ethics' - we wanted to be ethical and transparent. Every watch that we have displayed and sold have been legitimately purchased. From Day 1 their MRPs were displayed in our windows, and later on the website, in the interest of transparency. Since then, the website has become the go-to place to check the price range. Customers want trust, they don't only look for the lowest price. They look for service.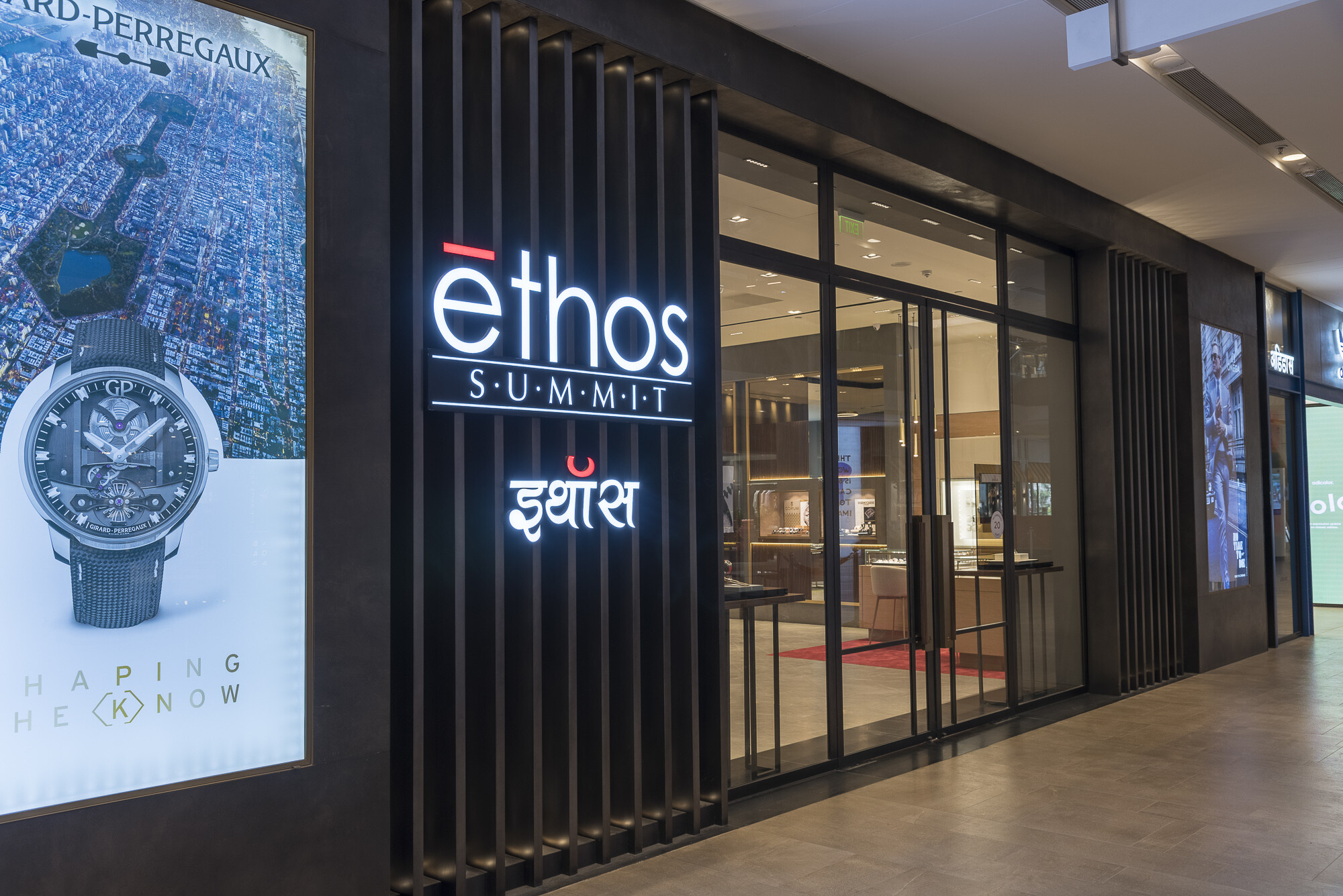 Ethos Summit in Mumbai
Also, 10 years ago the biggest fear was the smartwatch. While there has been an impact on the price segment below US $1000, the price segment above that has been booming. So the evolution has been remarkable, despite the birth of the smartwatch. The business has grown, survived, and become relevant. The market has evolved significantly in favour of maturity – consumers have an understanding of not only the making of a watch but also respecting the effort that goes into it.
WTI: What's next for Ethos?
YS: Next year is the 20th anniversary. We want to start to offer special products to customers. We will reassess what has worked for us and our learnings, and evolve the strategy for the way forward. One thing which I can share is that we are going to accelerate the growth because we anticipate that the Indian market is going to be robust. More cities, stores, brands, and expertise. One thing which is already in process is our training school. We already have a strong induction module, but we're looking at a training school where our salespeople are going to get trained on being better informed about the trends in watchmaking and what our partner brands are doing.
See the full schedule of the exhibition
here
Images: Courtesy GPHG and Ethos Watch Boutiques