There is a reason Felix Baumgartner, master watchmaker, and Martin Frei, artistic director and designer, at Urwerk, decided to call the brand's new offering Aggregat. The name refers to the fact that in the UR-112, energy is dervied from a single source, which powers all displays and mechanisms. The watch joins the brand's list of offering that highlight an avante-garde approach to watchmaking. What else do you call a vertical satellite system offering fully digital time displays, from hours down to seconds, with eight titanium planetary gears?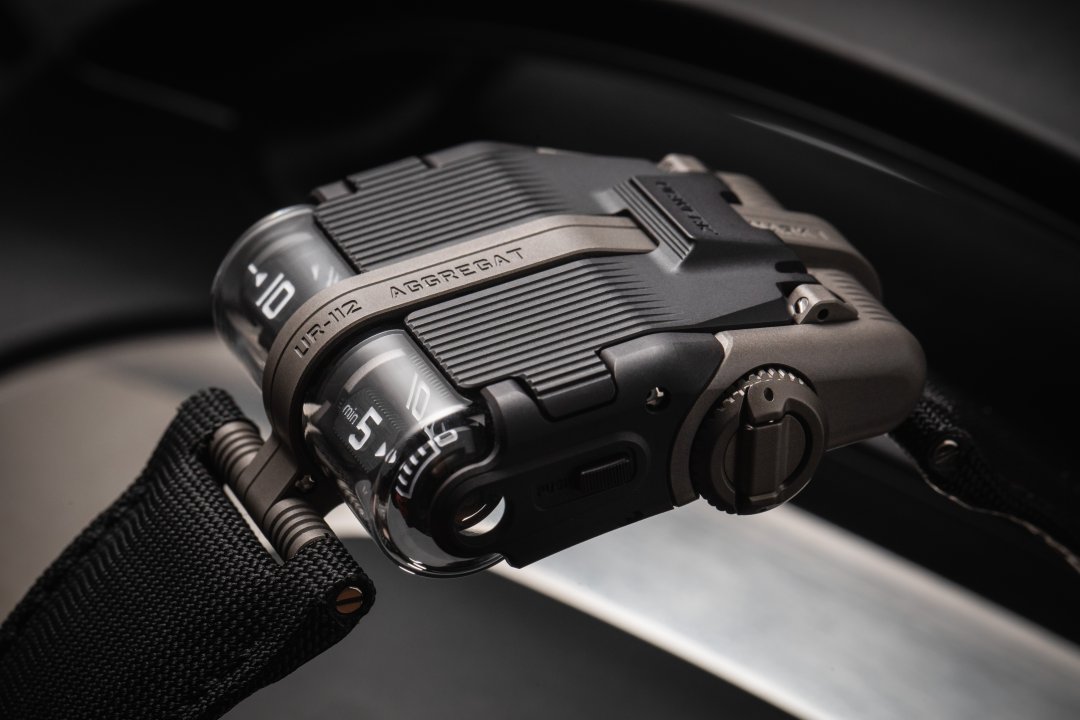 In the UR-112 Aggregat, the hour and the minutes are each displayed on triangular prisms under transparent cylinders, which in themselves seem like floating mechanisms. In the cylinder of the left, the digital hour is displayed, while on the right are the minutes. Minutes move in 5-minute increments, and the jumping hours display is driven by their advance. At the 60th minute, the force accumulated releases to change the time to the next hour. Each of the 12 numerals is engraved then filled with Super-LumiNova.
Also Read | Urwerk's latest sci-fi treat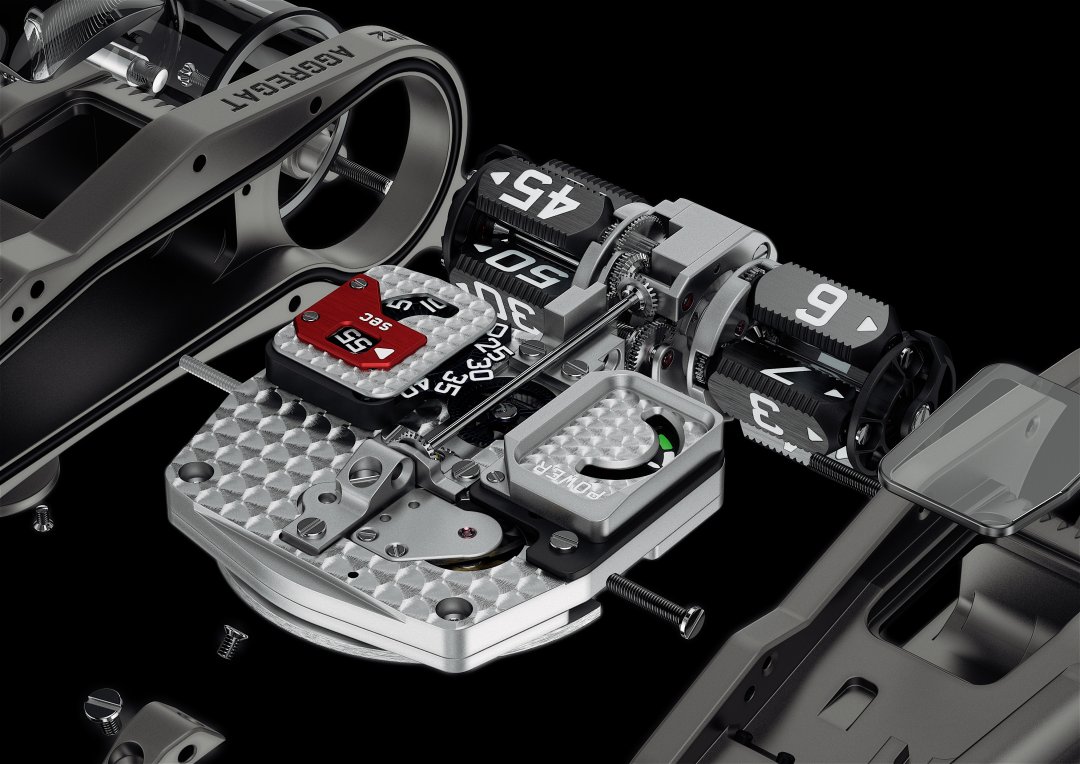 Connecting the body and the head of this timepiece is a long, thin rod and the power lies in the basic movement. Powering this limited edition watch is a Calibre UR 13.01, 4hz frequency that has a complex set of cogs and gears, allowing this axis to transmit all the energy required. This transmission shaft with double gearing - one at each end - is perpendicular to the horizontal time indication.
Baumgartner says, "This force is distributed sparingly, some even "recycled" so that from the digital second at the top of the dial to the dragging minutes and the jumping hours at the opposite extreme, each display receives precisely its required dose of energy with none wasted."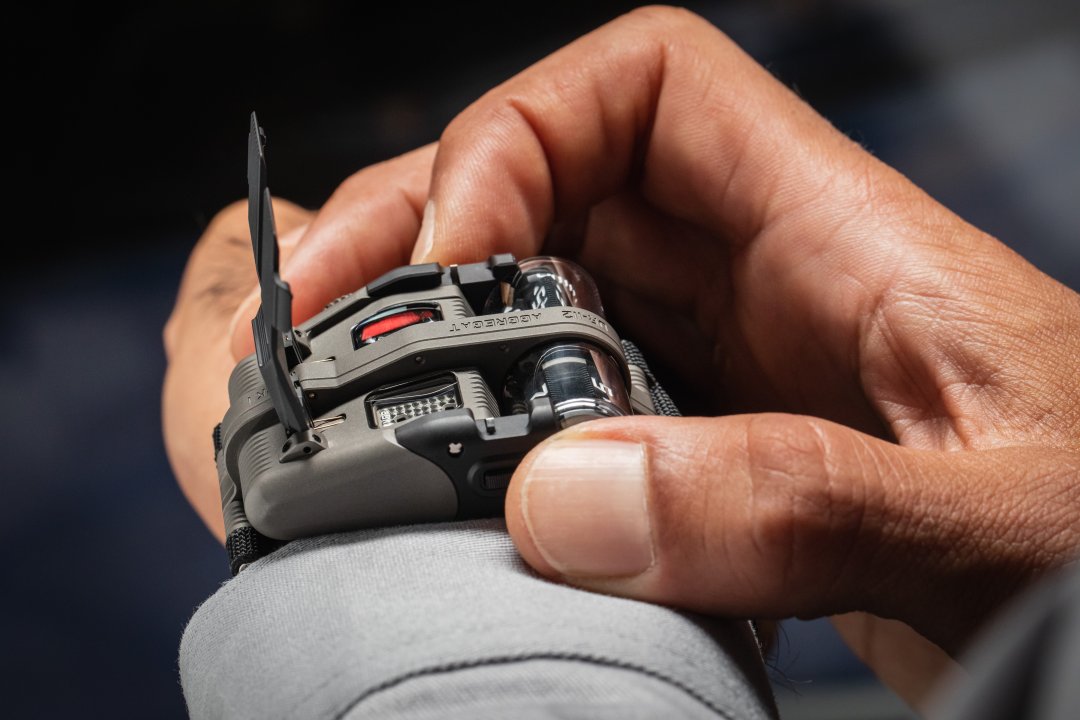 The movement of the UR-112 is set inside a hunter case with a hinged titanium protective cover. Pressing the pushers on either side of the case unlocks the cover and it springs up, revealing an elaborate display of digital seconds. Etched on tiny silicon wafer disks, tiny numerals parade under a magnifying lens beside the only analogue display of the UR-112, a 48-hour power-reserve indicator.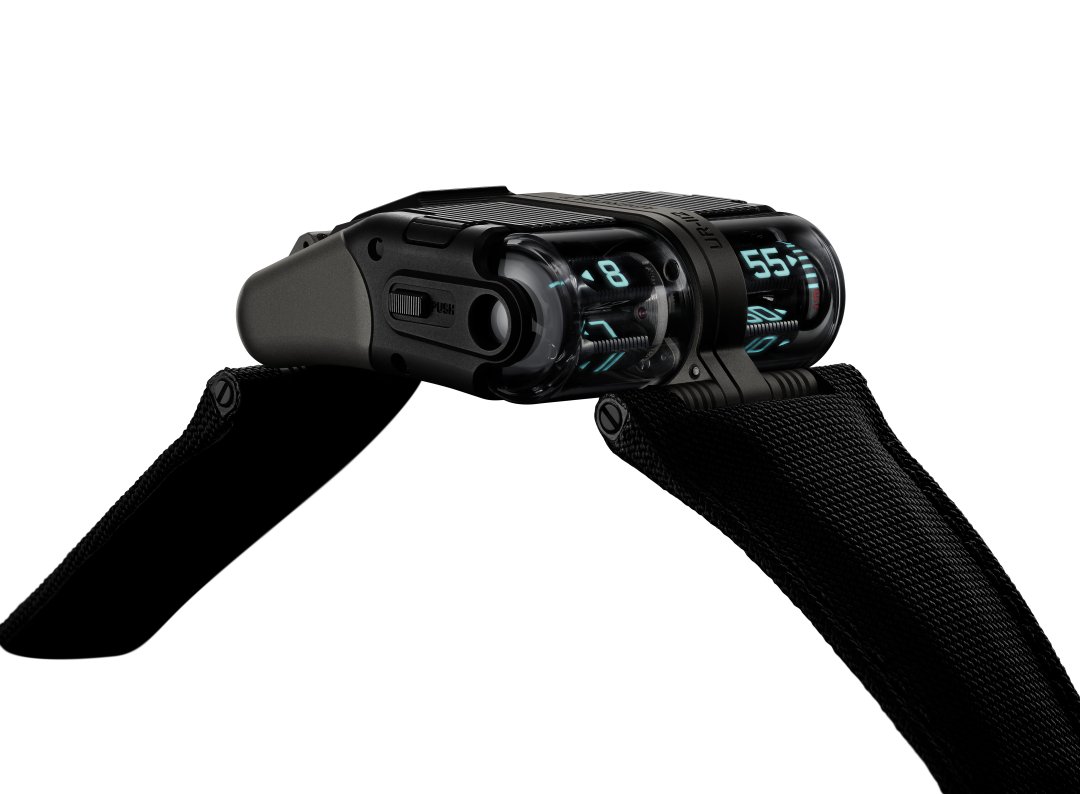 Limited to just 25 pieces with matte finish, the case of the UR-112 Aggregat is anthracite, with black sides. "The sources of inspiration for this UR-112 are many. The grille of the Bugatti Atlantique is the most obvious. An exceptional automobile whose contrasting spine emphasizes absolute symmetry. The memories, the smells, the experiences during my travels nourish my imagination and are found in all my creations," says Martin Frei.
All images: Courtesy Urwerk