Since it was launched in 2019, GA-2100 series came to be nicknamed 'CasiOak', thanks to its octagonal bezel and resemblance to the Royal Oak, and quickly became a modern classic. Cased it resin, this remained the material of choice for the brand for its subsequent iterations launched. Until now. For the year 2022, the Japanese watchmaker has introduced a 'full metal' version of the watch, Ref GMB2100. The model now comes in three versions including a plain steel version (Ref GM-B2100D), an all-black model (Ref GM-B2100BD), and a rose gold (Ref GM-B2100GD) ion-plated model.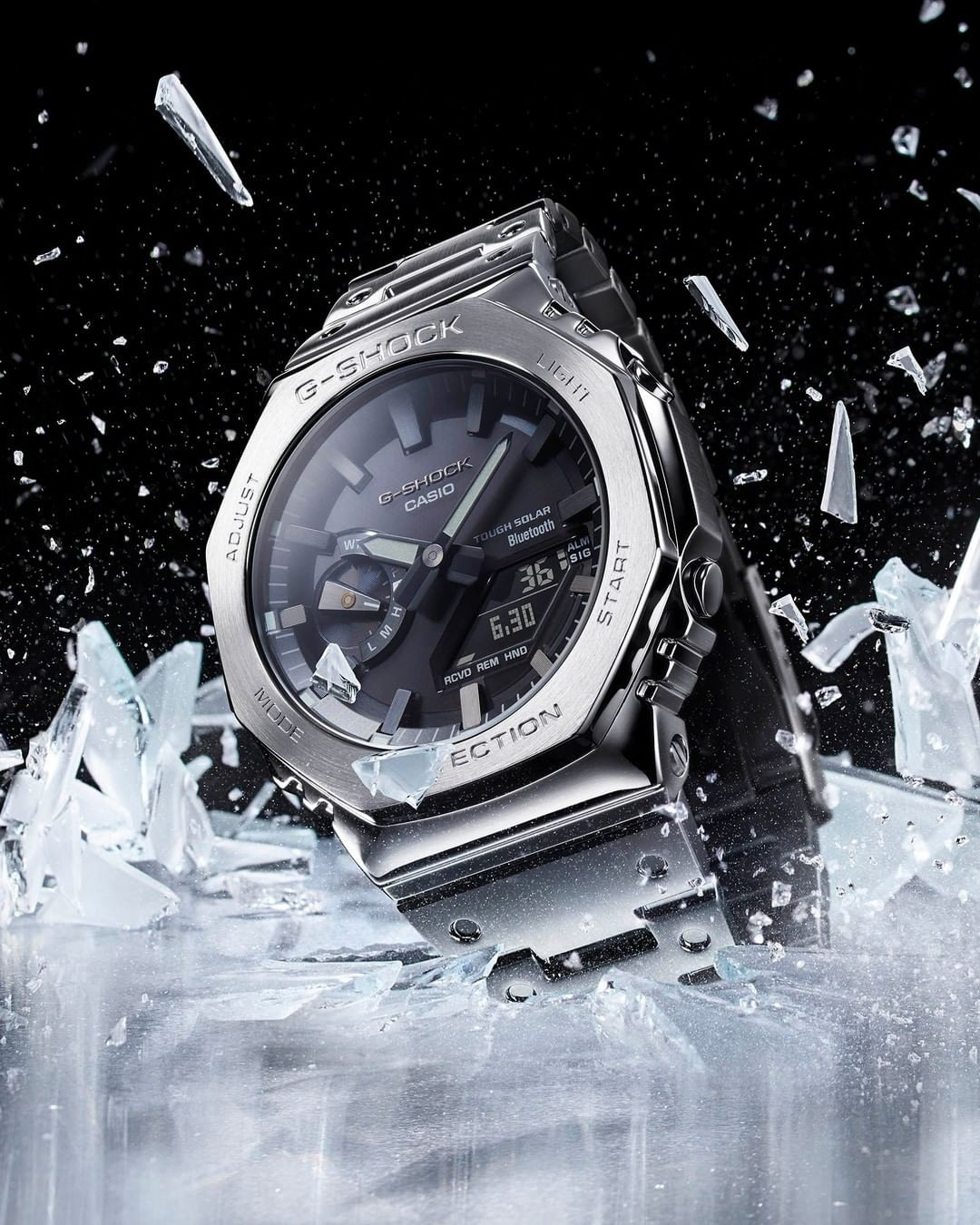 The collection is sized at 49.8mm and includes includes solar charging and Bluetooth tech found in other metal
G-Shock watches
. The watches get a monochromatic look that gets extended to the dials, including the bar-shaped hour markers. The dial remains like a typical G-Shock watch, which includes a pair of centrally-mounted hands for the hours and minutes, along with an analog day display at 9 o'clock and a small LCD screen on the lower half of the dial that grants access to the watch's various digital features. The timepiece comes with a full calendar till 2099. The newly launched CasiOak gets four visible screws on the lugs.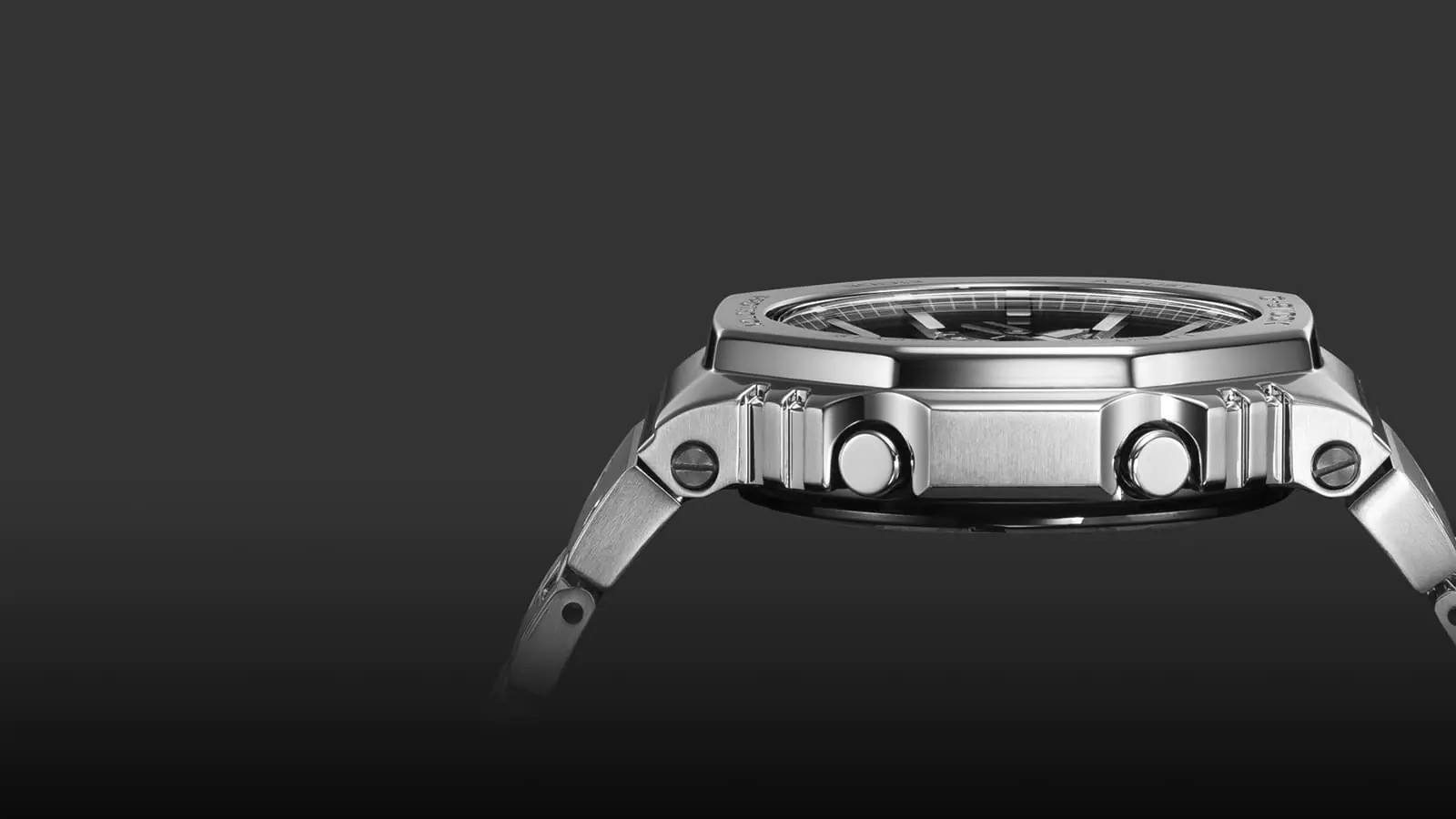 The watch gets a bezel with a shiny finish on the top. Casio has managed to reproduce portions of DW-5000C, though the
CasiOak
in metal has a mirror surface. The collection has grind-mark shining, and the dial ring along with hour and minute hands get a PVD coating. The brand has used laser welding to not only secure but also to give a more detailed view of the dial.
The newly launched collection comes with a screw-back case, bezel in stainless steel, and a dual layered dial wIth LCD, automatic time adjustment, and a world time for about 300 cities. Wearers can also set up reminders for at least five upcoming events within the app, along with a phone finder. Along with this, the timepiece gets a 1/100th second stopwatch. Also, the watch gets an entirely new integrated bracelet with a one-touch 3-folding clasp.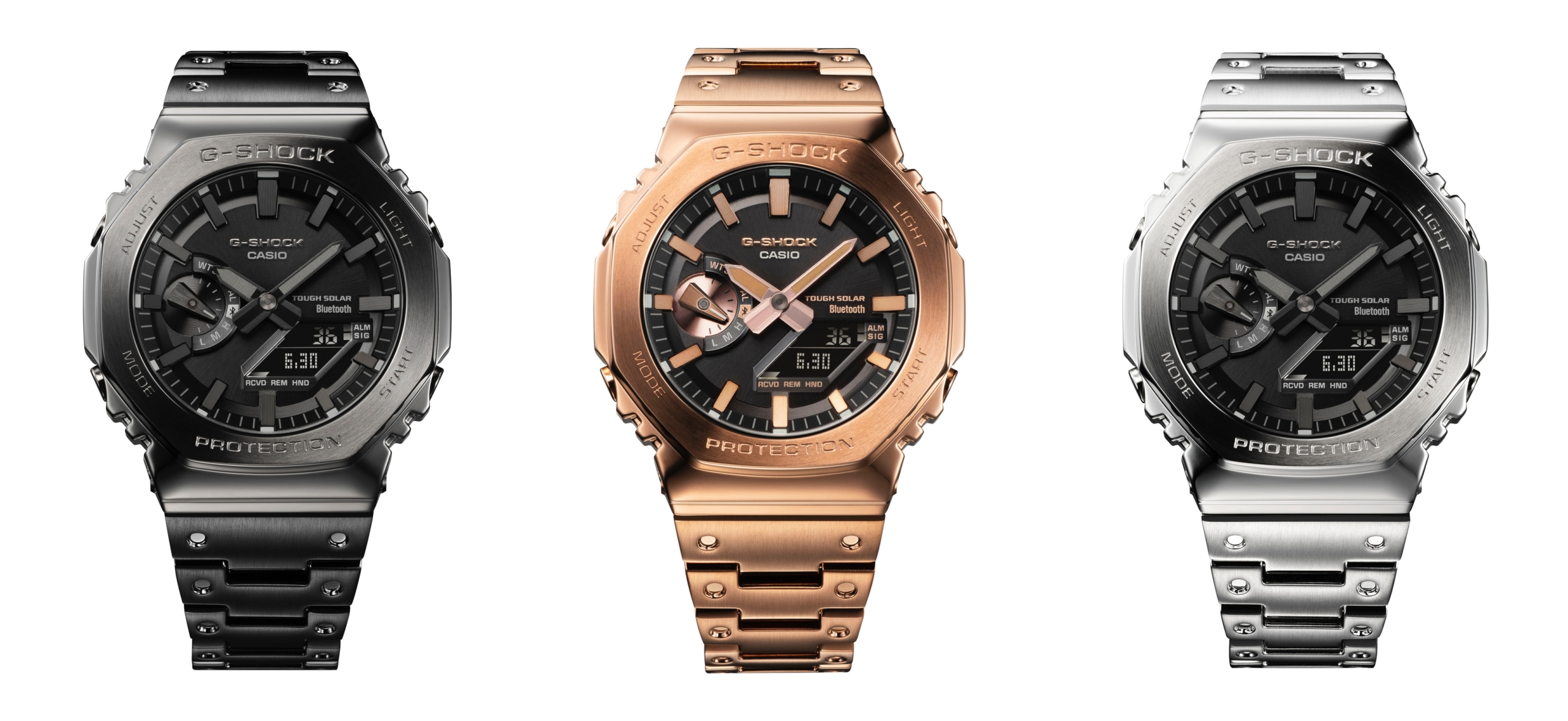 Additional functions include a stopwatch, alarm, countdown timer, and backlight with four dedicated pushers at 10 o'clock, 8 o'clock, 4 o'clock, and 2 o'clock. The full metal watches get stainless steel bracelets with push button folding clasp, and a water resistance of 200 metres.
Images: Courtesy Casio G-Shock