Keeping in tune with major technological innovations, Ulysse Nardin becomes the first watchmaker to offer all its watches and customers a secured warranty certificate through its new blockchain technology.
Enhancing the customer experience is one of the key marketing strategies needed in the brands of today. Ulysses Nardin, accompanied by Kering's Innovation team hopes to achieve this with the release of a free, tamper-proof extended warranty certificate. This digital certificate is anchored in the most widely used and robust public blockchain that will be generated by Ulysse Nardin and mailed to the customer or their Ulysse Nardin user account. This step has come at the heel of ensuring security and a proof of authenticity to its products.
"We are very happy to have been able to accompany Ulysse Nardin in defining and implementing this innovative process, which for the first time allows a watchmaker to offer its customers warranty certificates for all its collections through the blockchain technology. Working with our Houses to ensure they are able to provide their customers the best experience possible is one of our key tasks, and co-creating services as innovative as this one is a particularly significant illustration", Amélie Lemoine, Kering's Director of Innovation said.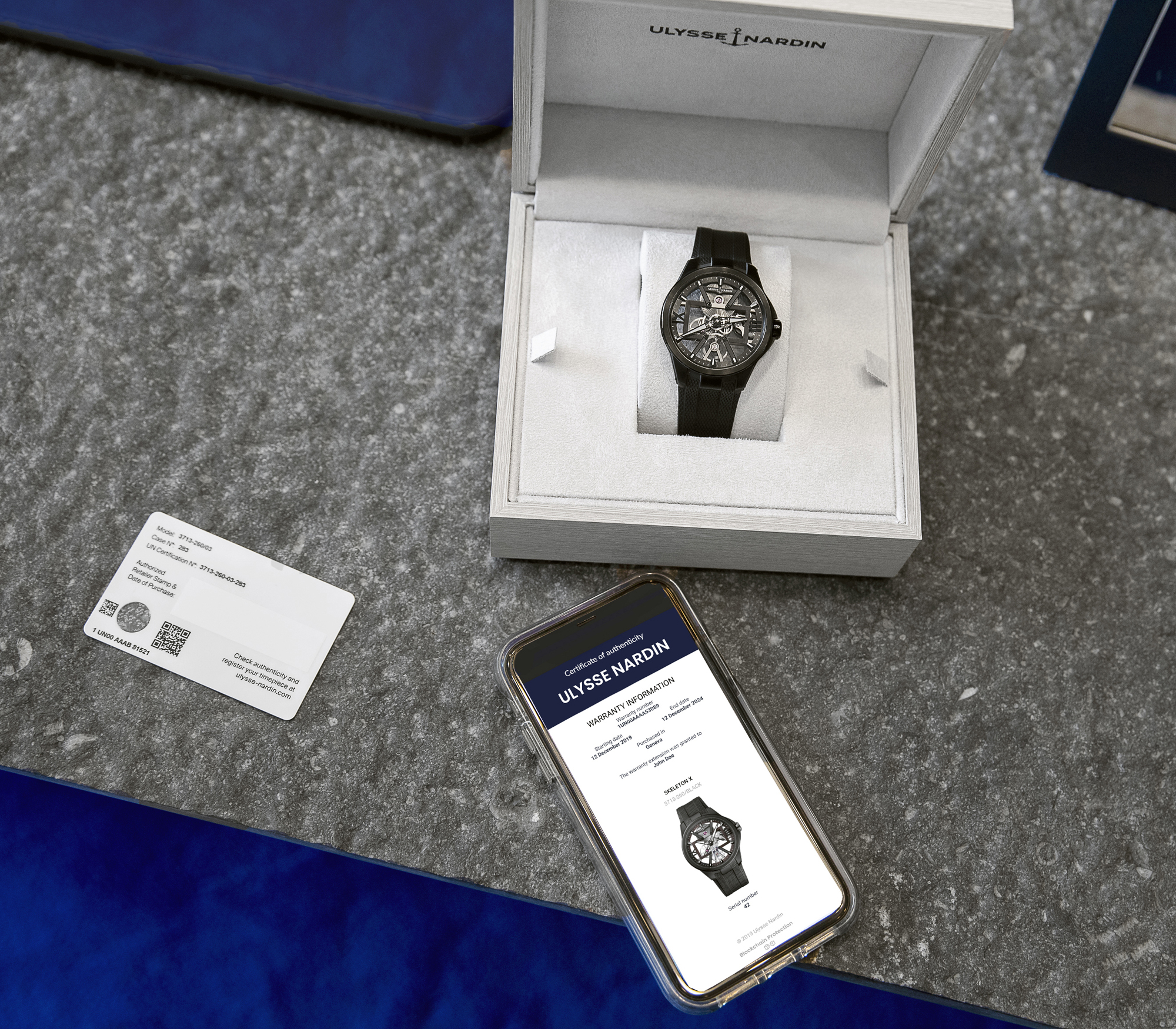 With this technology in place each product of Ulysse Nardin will have its own digital footprint. This will enable in not only enhancing customer experience but will also ensure additionally security. As the first luxury watch manufacturer to delve into the blockchain certification (popularly used in the bitcoin sphere), it sets a new precedence that will likely be followed by many in the future.
"We decided to use the most secure and most recognised solution. Also, according to a satisfaction survey that we send to our customers with the certificate, 90% see the value of using the blockchain to protect their certificate and 100% are satisfied with receiving a protected digital certificate.", Stéphane Carlier, Chief Digital Officer of Ulysse Nardin, in charge of the project stated.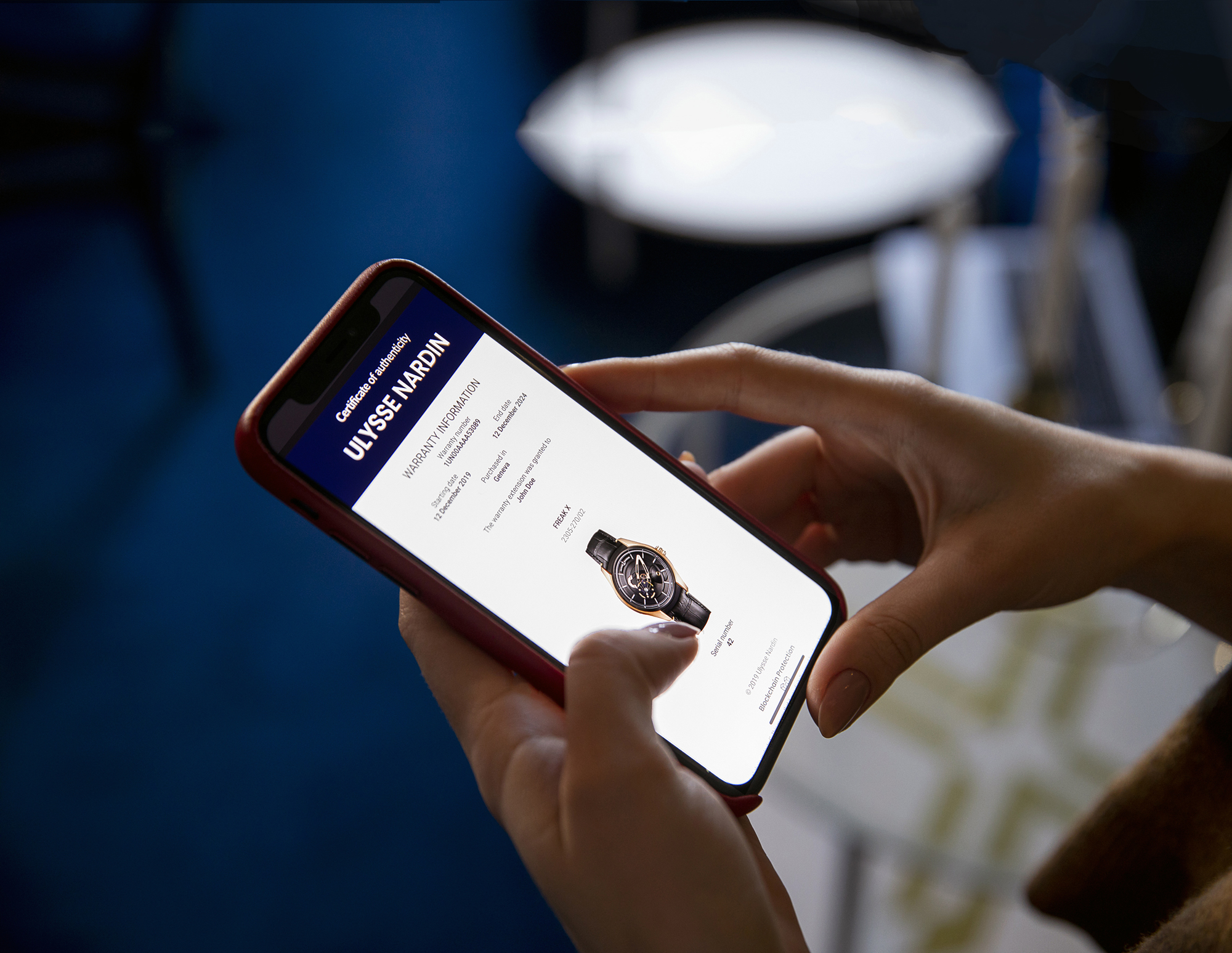 Another important aspect of digitising a tamper-proof warranty certificate proves to extremely useful during the after-sales service (with a reliable transaction history) and reselling of the timepiece. With a quick and few easy steps, a customer can register their watch on the Ulysse Nardin webiste and ensure the safety and security of its timepiece.
"We want to provide secured proof to our end customers and thus create trust as regards the authenticity of all our products", Patrick Pruniaux, CEO of Ulysse Nardin stated. "The second step in this deployment will cover the transfer of ownership of the certificate. Also, why not eventually have a record of all the maintenance operations on our watches in the blockchain?" he concluded.
To understand how Ulysse Nardin certification works on the blockchain, we invite you to watch this short explanatory video here.