After the massive success of the first clock – the Starfleet Machine co-created by MB&F and premier clock manufacture in Switzerland L'Epée 1839 – the year 2020 witnesses the birth of a new expedition. Compact in size and enhanced with bright colours, the 2020 space station returns accompanied by a small fleet of three small spacecraft bearing the name of Starfleet Explorer.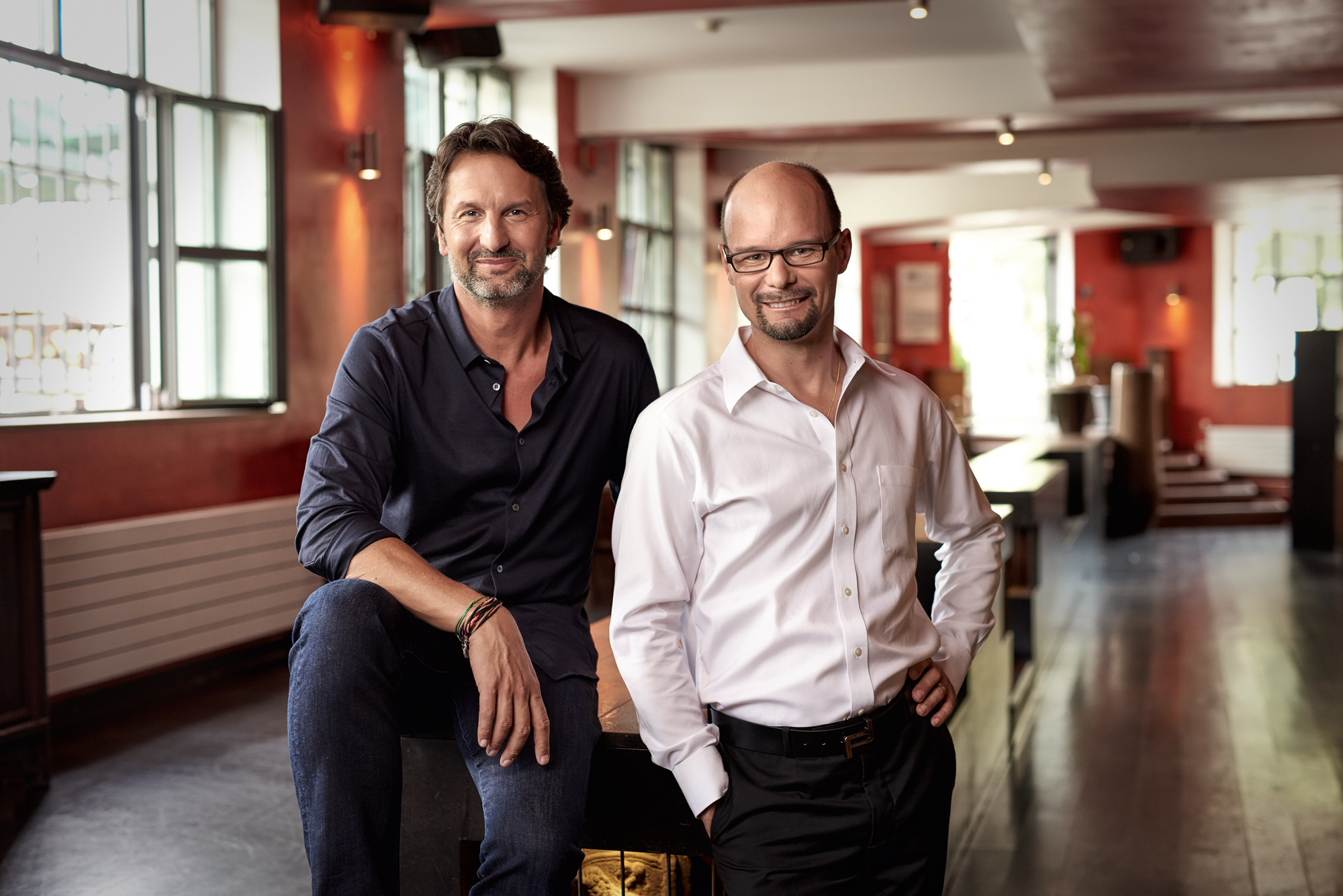 Designed by MB&F, the Starfleet Explorer is a spaceship-cum-table clock that has been crafted by L'Epée 1839. Unique in its design as always, this intergalactic spaceship-cum-table clock not only displays the hours and minutes but also houses an animation in which three spacecraft perform a five-minute orbit of the station. Neat, right?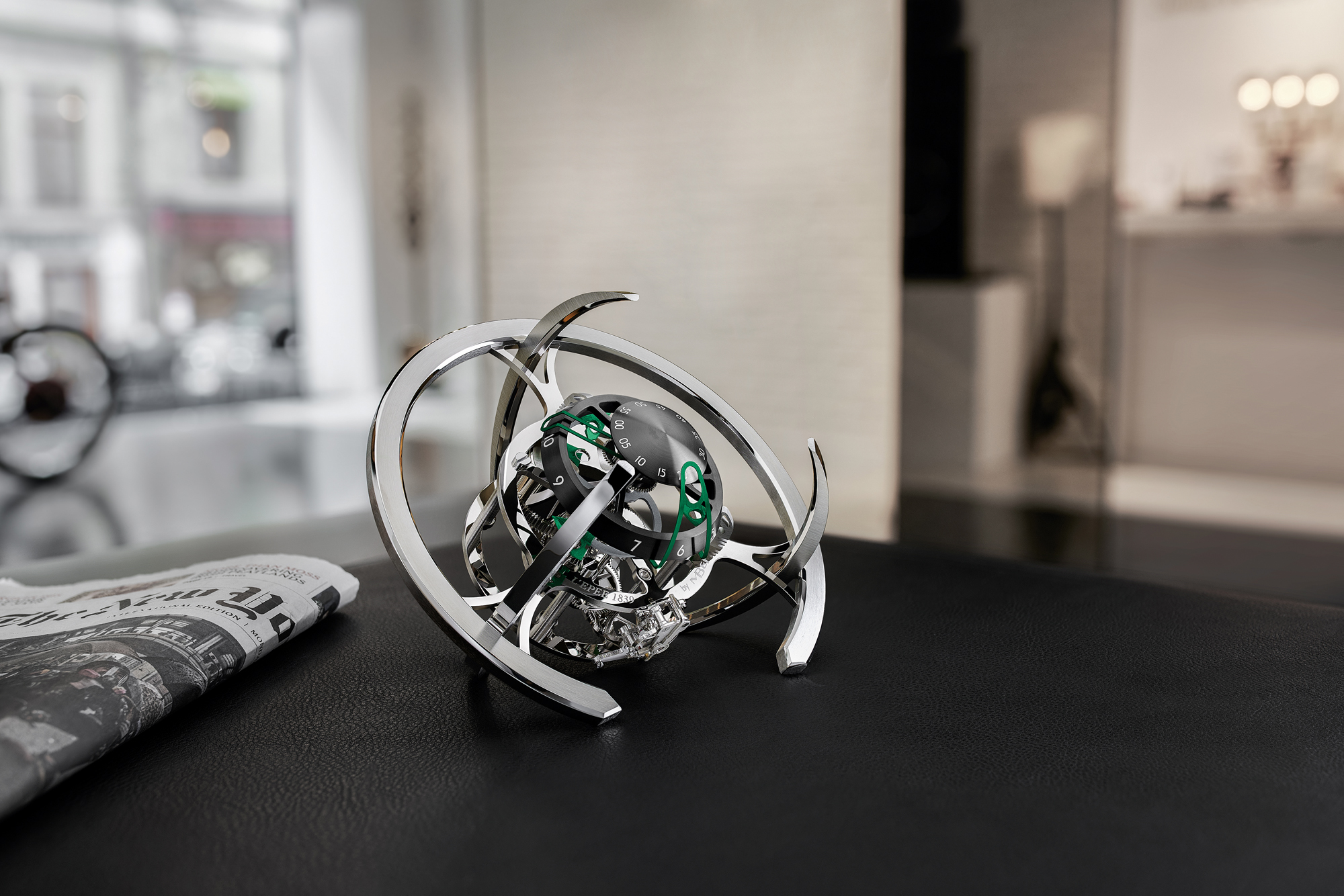 The design of the Starfleet Explorer is conceived with a highly visible, superlatively finished movement sitting at the centre of the C-shaped external structure with two black coloured radar discs on the top offering the hours and the minutes that are indicated with brightly coloured hands in red, green and blue. The minutes of the revolving radar disc is read off through the centre of the fixed metal hand while the hours disc placed just below does not move. The hour of the day is indicated by the hour hand that spins in its place and performs a complete spin around the disc in 12 hours.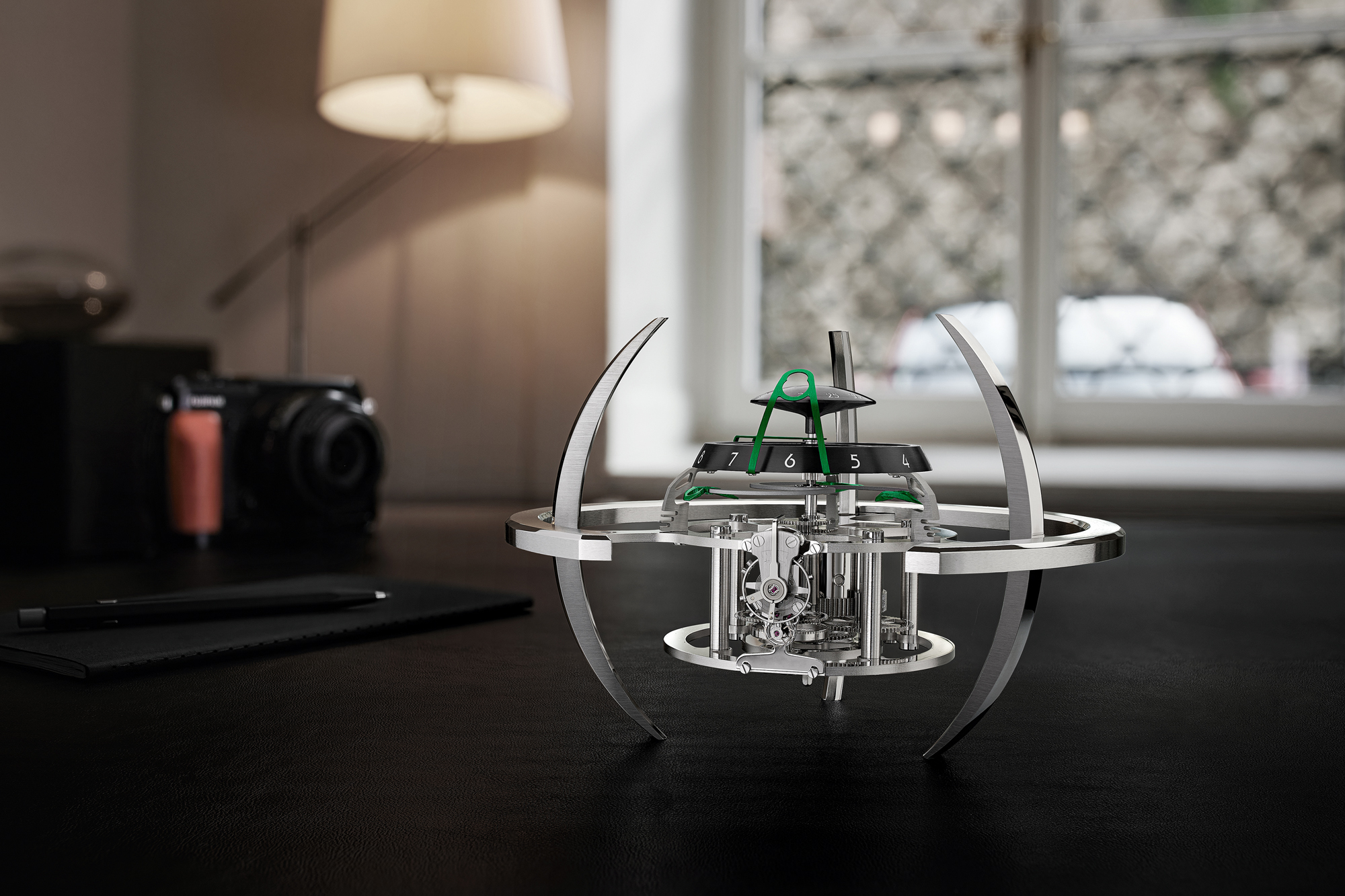 One of the most fascinating element of the Starfleet Explorer is the three tiny spacecraft lined up and placed inside the movement. This spacecrafts as mentioned above revolves around the movement at a rate of one full turn every five minutes showcasing the brand ingenuity and utter brilliance. The movement has been crafted and designed by L'Epée 1839 with a power reserve of 8 days. The clock can be manually wound using a double-ended key that can also be used to set the time. All you would need to do is turn the clock over for ease.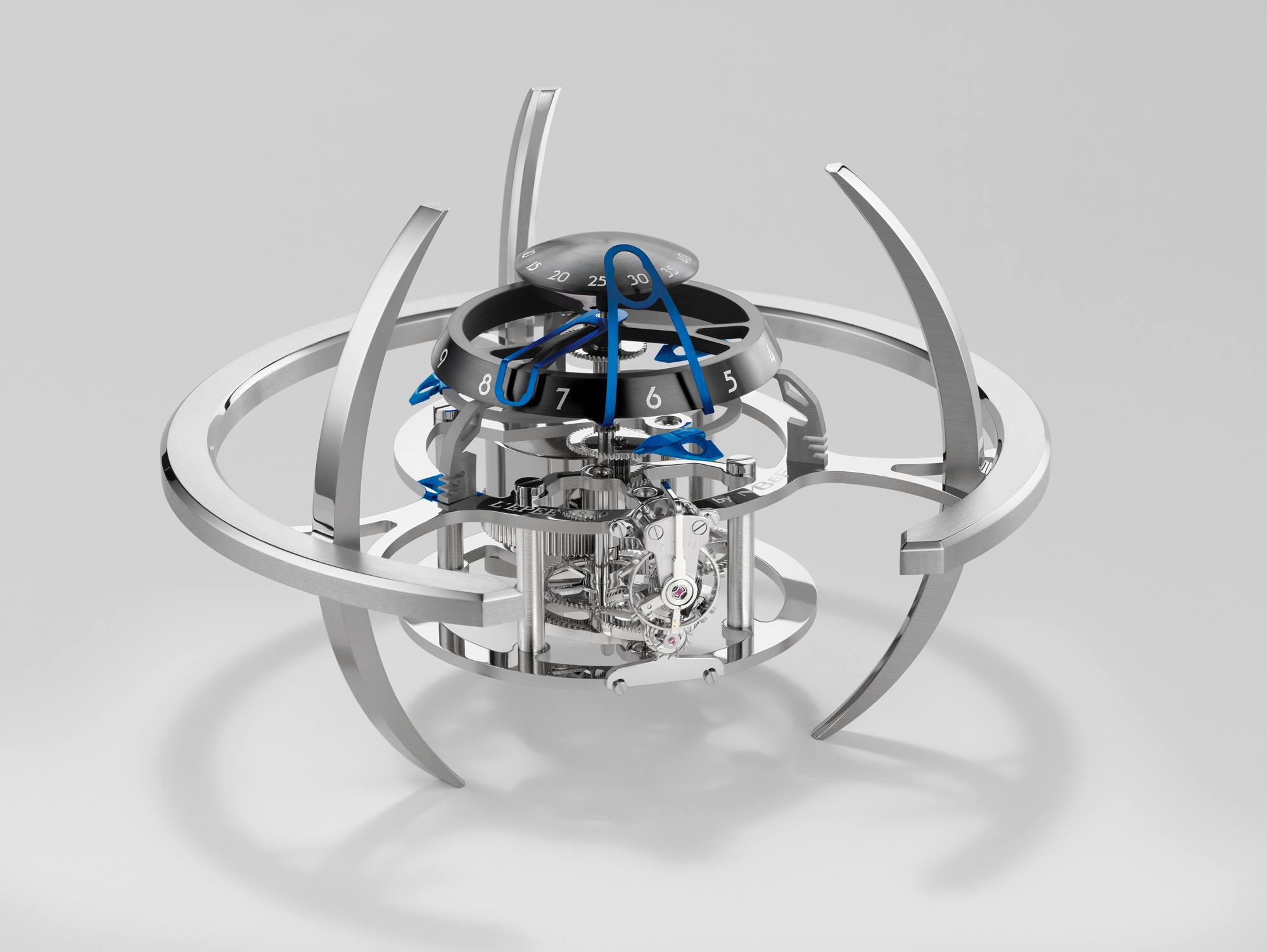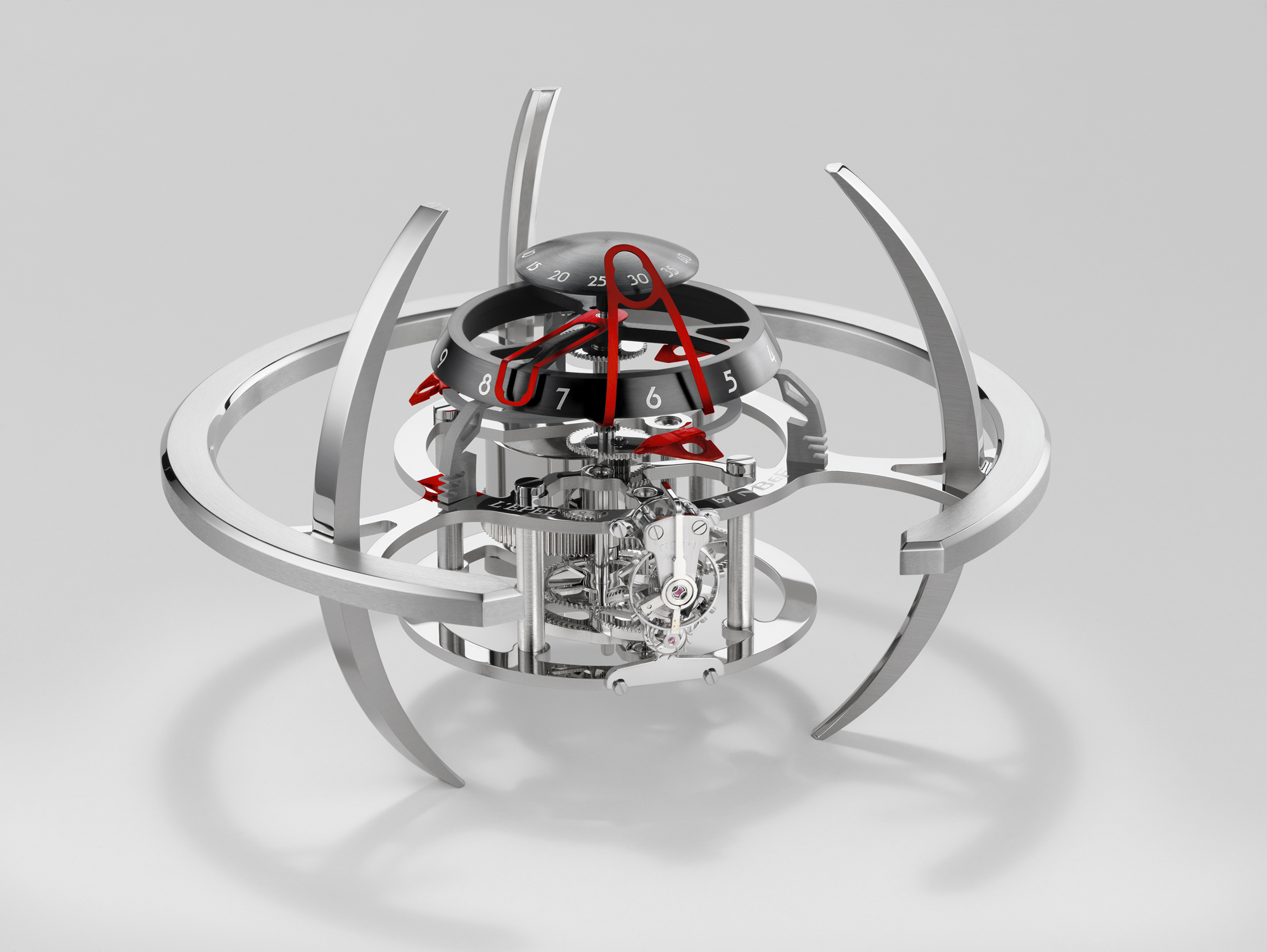 Starfleet Explorer is launched as three limited editions of 99 pieces each in blue, green and red.