Swatch's latest collaboration with Disney & Keith Haring Studio is filled with vibrancy and colour. Check them out below:
Celebrating the late Keith Haring - the iconic 1980s New York social activist and pop-artist who is renowned for his revolutionary and provocative graffiti-esque pictograms, lines and symbols is the latest collection from Swatch. The collection features Disney's Mickey Mouse reimagined in Haring's signature aesthetic of colour palette and vibrant energy.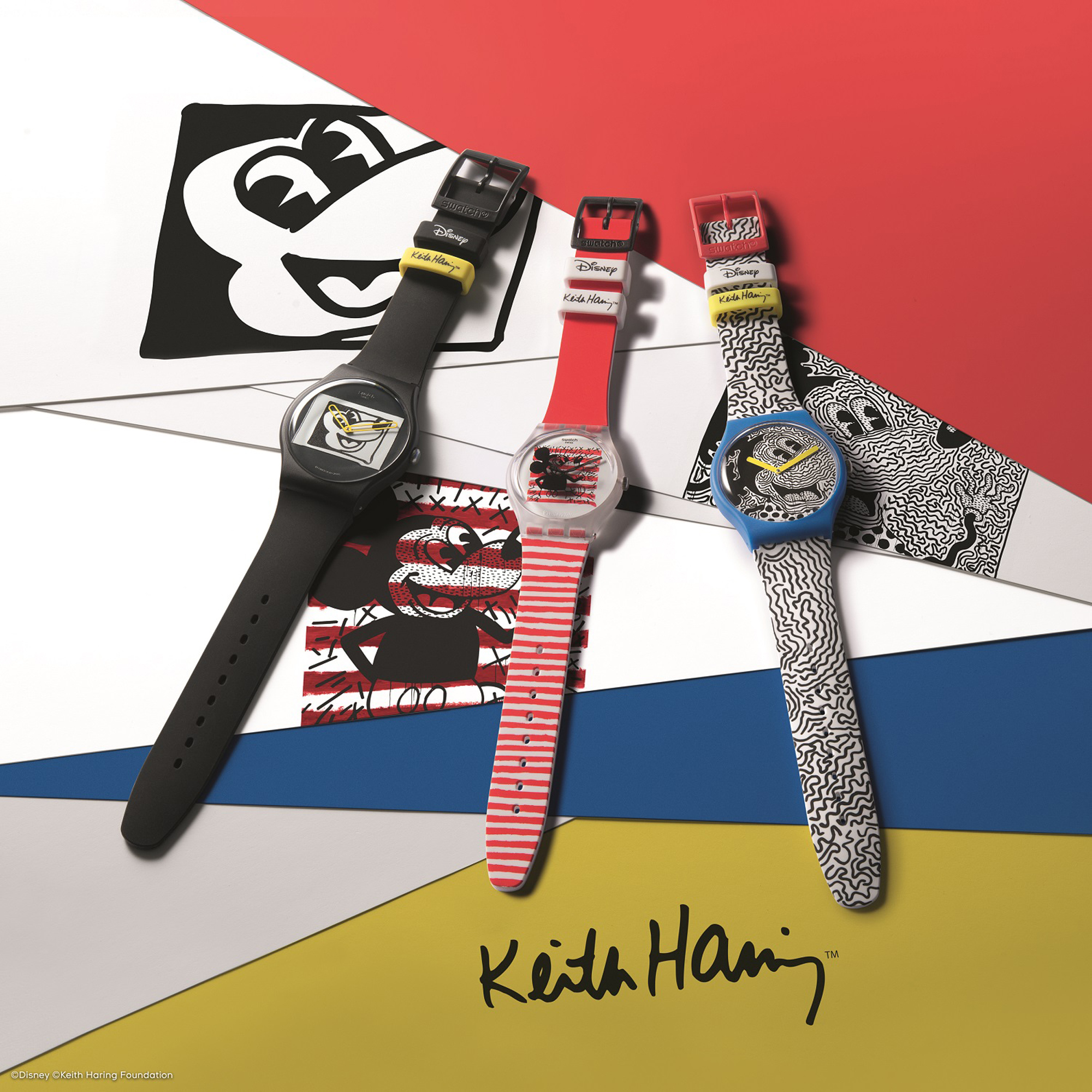 Keith Haring has been famous for creating truly public art. His work across the New York City streets and subway has helped fund children's literacy projects an AIDS awareness campaigns. The story goes that he always wanted to work for Disney. His love and adulation for the brand was showcased with Mickey Mouse featuring as a recurring figure in his work. Hence, it comes as no surprise that for Swatch's second collaboration with Keith Haring, the collection features Mickey Mouse in a way that only Haring could visualise.
WATCH DETAILS
Swatch watches transform Keith Haring's work and Mickey Mouse into wearable art. Haring's depiction of Mickey is not always the typical Disney version. While the designs are recognisable as Mickey Mouse from afar, they all feature the unmistakable Haring twist upon closer inspection, such as the nose on the dial of MICKEY BLANC SUR NOIR.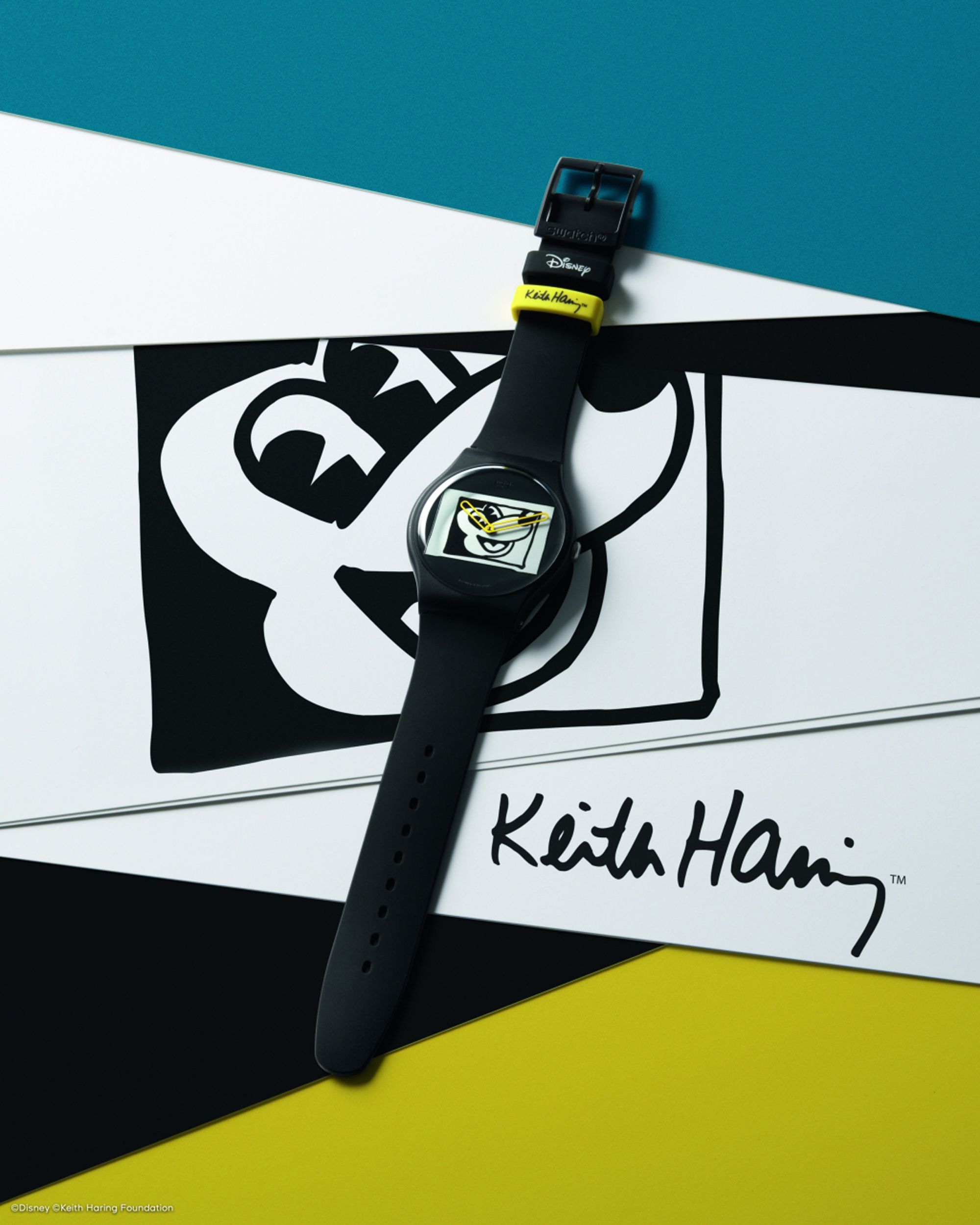 Right now, brighter is infinitely better, and MOUSE MARINIÈRE makes a colour confident statement with a solid and striped red strap, taking inspiration from Mickey's iconic shorts. Haring's illustration of Disney's most famous character is etched on the glass watch case that sits atop a red and white striped dial for added depth and movement. Disney's well-loved character, captured by Haring, takes centre stage on the dial of MICKEY BLANC SUR NOIR, while the pop of yellow cut-out hands and strap loop perfectly offset the minimalist monochrome design.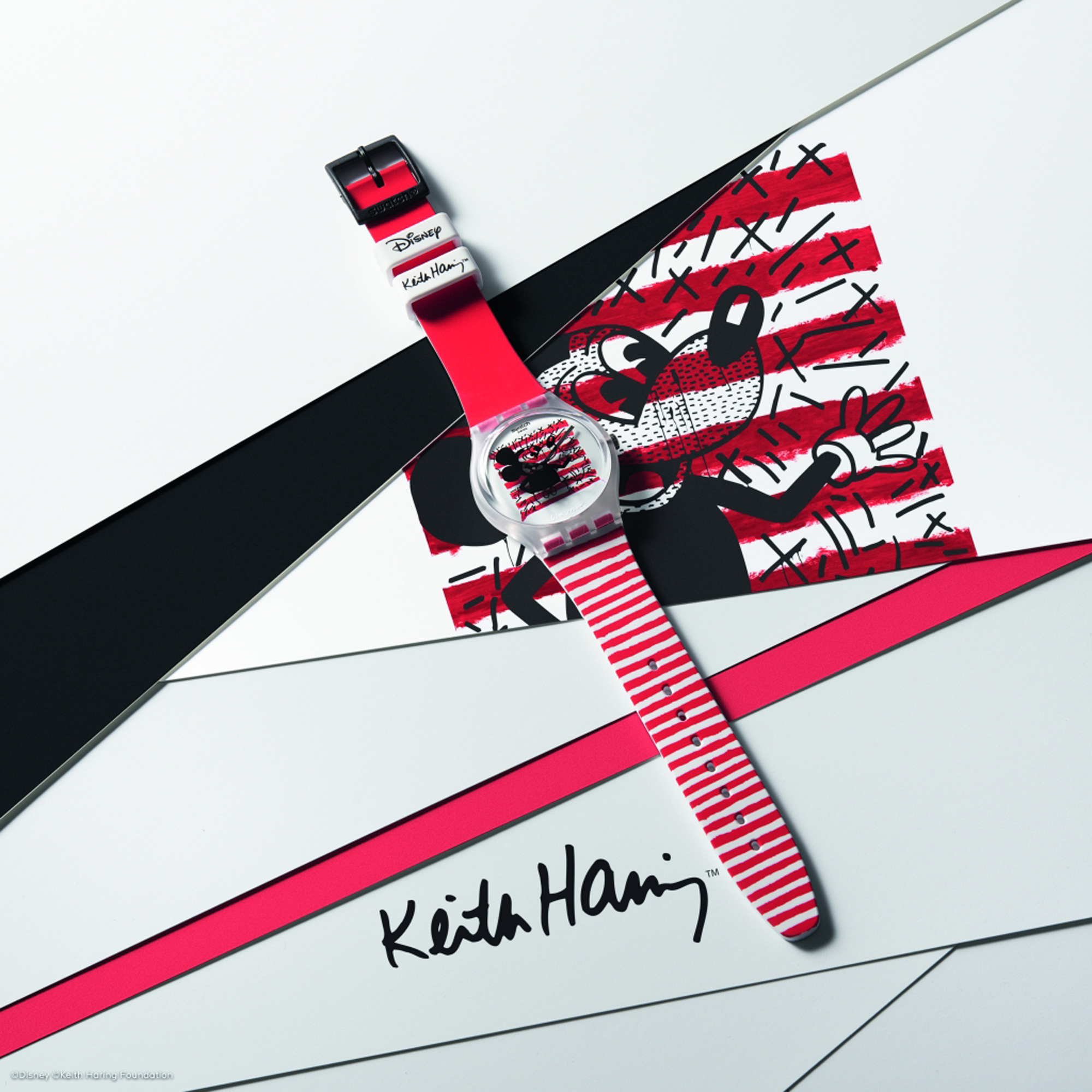 Haring's trademark mesmerising black and white curved lines showcase Mickey Mouse in all his glory on ECLECTIC MICKEY, punctuated by the renowned Swatch primary colours. Also available as a coveted Swatch Maxi watch measuring over 2 meters, MAXI ECLECTIC MICKEY is as functional as it is collectible.
The Disney Mickey Mouse X Keith Haring Collection by Swatch is available as of 7th January 2021 on Myntra.
Price: 

MOUSE MARINIÈRE- INR 7650
MICKEY BLANC SUR NOIR- INR 9550