Watchmaking is the perfect bridge between science and art. Not just because of the intricate coming together of hundreds of tiny pieces that must work in harmony to fulfil a complex function, but because the function itself is the most crucial of all – keeping time.
Think about it. What do we really set out to do when we map the inexorable march of time through a device on our wrists? Is the idea simply to measure of how we spend our days as sentient beings —sometimes an acknowledgement of moments utilised well, and sometimes an admission of failure? Or are we trying to somehow control time, thinking we've got a hold over it because we've trapped it inside a tiny glass dial rather than having to decipher it from the position of the sun and the stars? It's an idea the
MeisterSinger Pangaea Day Date explores well.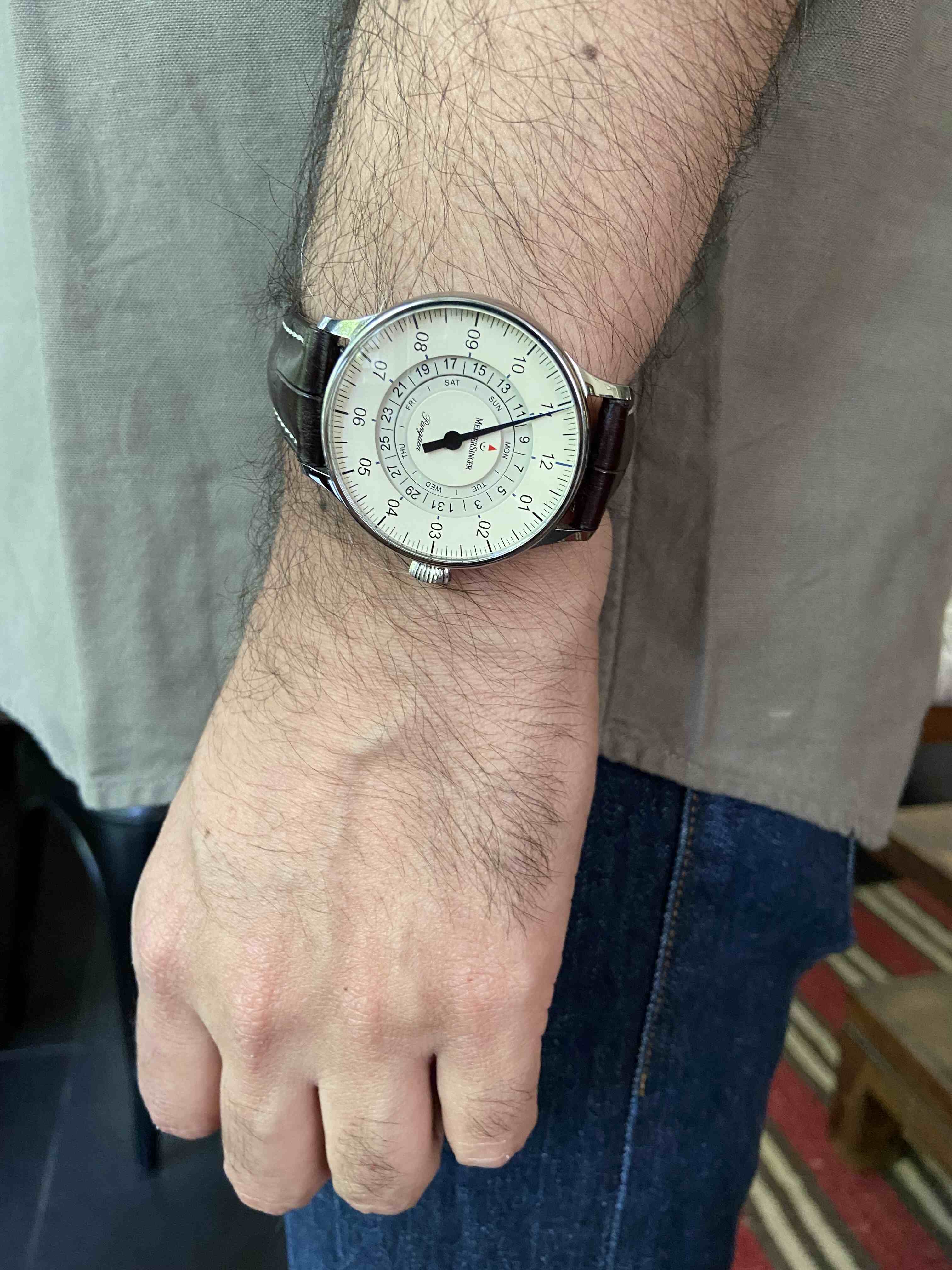 The MeisterSinger Pangaea Day Date
How we think about time plays an important role in the decision of how we choose to mark it. But indulge me in another thought before we come to that.

As a worker bee who rose to senior management over the last 25 years (as most professionals do), I've always been fascinated with how colleagues around me have different and distinct relationships with time. There are those that will always be five minutes late to any meeting, those that get irritated even if they spend an extra two minutes parking outside a restaurant they'd booked for a 1:00 PM lunch, and there are those that drift in and out of punctuality with the unpredictability of the weather. What is interesting is that their relationships with time never change – no matter the external pressure — and it's up to you, as a fellow colleague or supervisor, to plan your workday in a manner that can make the best use of how they interact with time.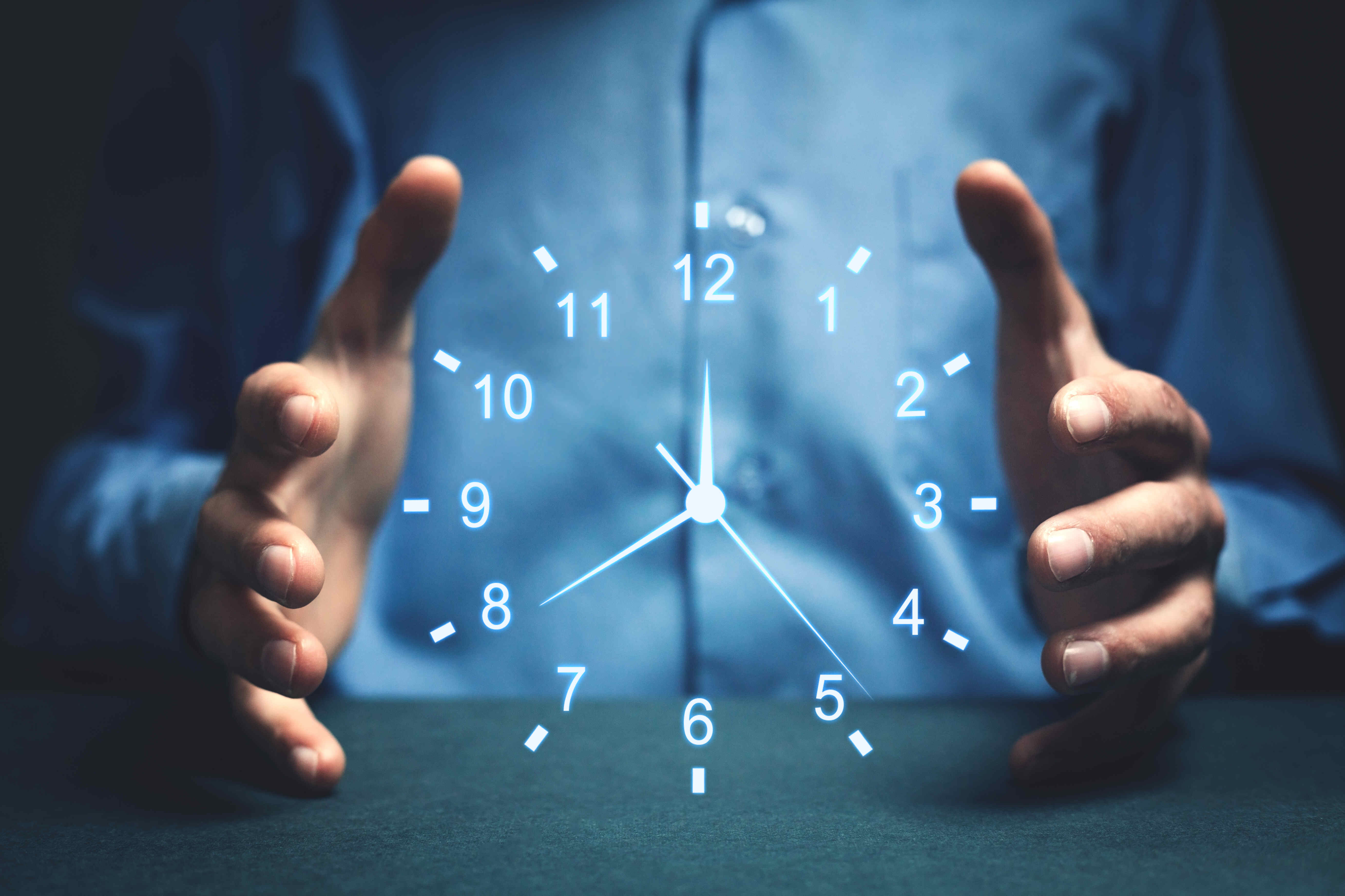 Image: Courtesy Shutterstock
In this philosophical and practical backdrop, I decided late last year that I needed to treat time with the respect and kindness that it had afforded me so far. As someone who had gotten used to glancing at my phone or using my
fitness band as a timekeeper
, the first step towards giving respect was to get something whose sole purpose was to measure time and not simply do it as an add-on. Taking that forward, it needed to measure only time, and not a million other things.
So THE quest to find the right timepiece began. As I kept trawling through different brands, one kept jumping out at me. MeisterSinger watches are Swiss-made but German. They have started to garner a big reputation but are still very young and not some 200-year-old behemoth. Established in 2001, the brand's timepieces only use one hand to mark the hours and minutes (in five-minute increments), giving an idea of time but not breaking it down to every second or even every minute. The larger thought seemed perfectly in sync with mine: Monitor but not control.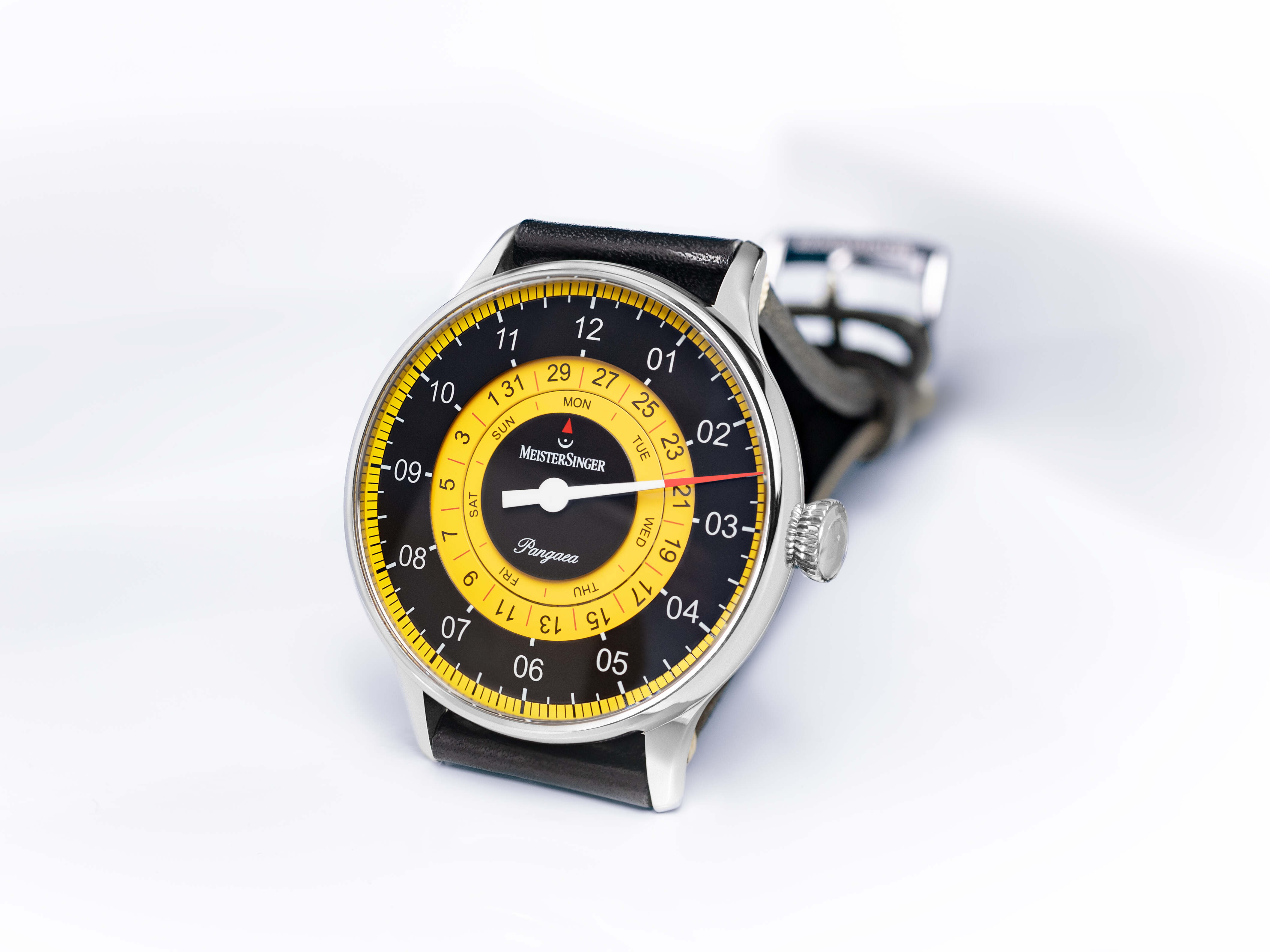 The 2023 Meistersinger Pangea Day Date
Single-hand clocks and
pocket watches
were the norms till the 18th century – for watchmakers, the idea was to tell the time in a simple, non-confusing way. This is what MeisterSinger's founder
Manfred Brassler
wanted to concentrate on - for timekeeping to return to its origins. The brand ideology is to enjoy time in a relaxed manner, with the MeisterSinger website stating: 'It's not the minutes and seconds that count, but the moment itself.'
And it helps that the watches look gorgeous.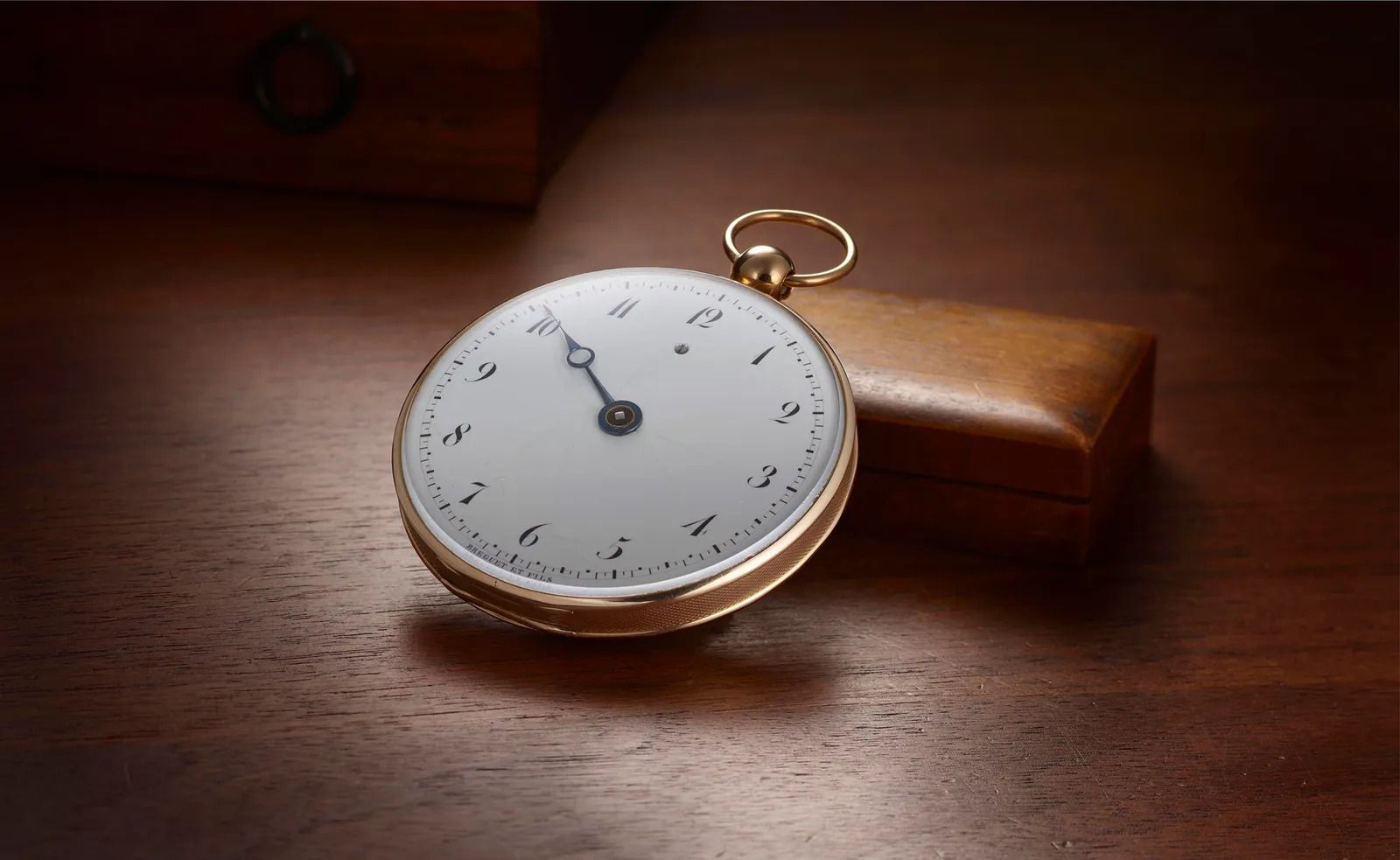 Breguet's 18th-century single-hand subscription pocket watch
MeisterSinger propagates an intuitive reading of time, and its design focuses on just the essentials. There is a tapered needle hand, 144 five-minute lines, and double-digit hour numerals (single hours are preceded by zeros). The dial is covered by a domed sapphire glass, and powering the watches are mechanical movements.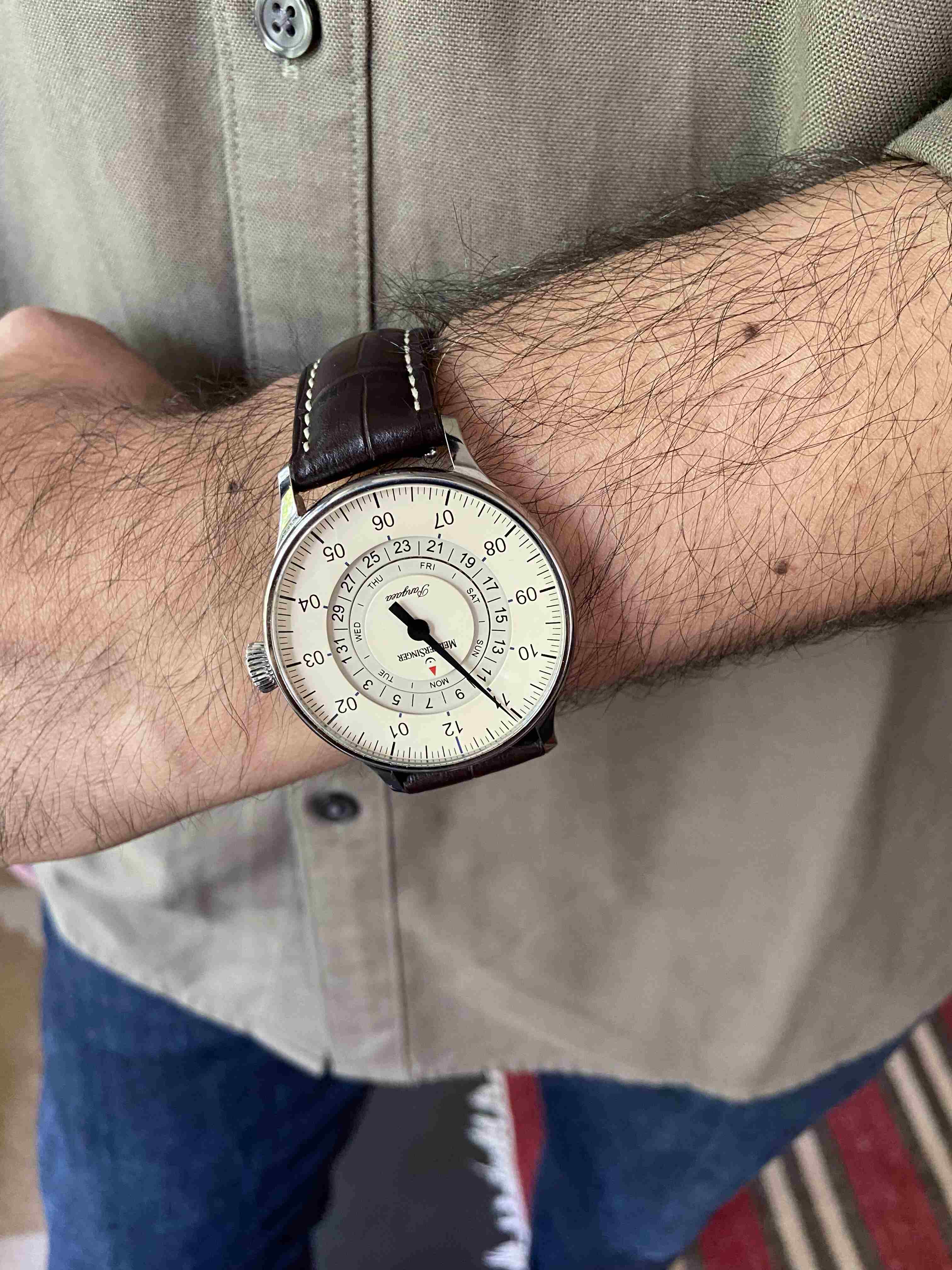 I eventually chose one that told me the time, the month, and the date, set in immaculately crafted concentric circles in an ivory backdrop. The MeisterSinger Pangaea Day Date. The design won the
Red Dot Award
and the German Design Award in 2013, and the Good Design Award in 2014. The 40mm steel watch has a blued hand, and the movement – the automatic Sellita SW220 calibre - can be viewed through the exhibition caseback. The watch is water-resistant to 50 metres.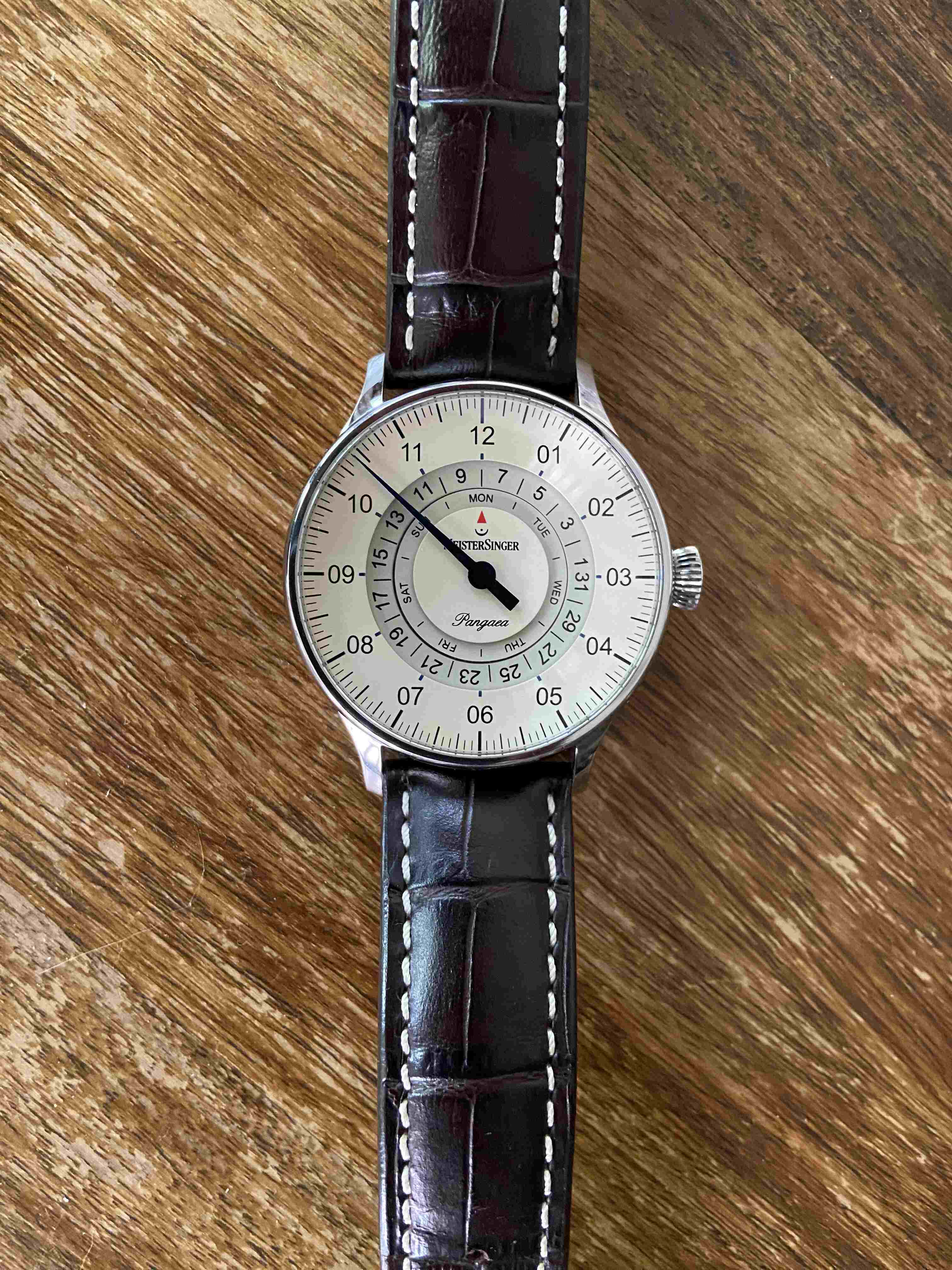 So that's my
first luxury watch
. And now that I'm down this slippery slope, it may not be my last.