We'll start with the bottom line: People are willing to pay 10 times the original price for the Patek Philippe Nautilus Ref. 5711/1A-014, while others are pinning their hopes on an upcoming Antiquorum auction.
Later this month in Monaco, auction house Antiquorum is putting a few rare timepieces on the block. That's what auction houses do. However, this time around, there is one particular listed timepiece that has the watch world abuzz - the Patek Philippe Nautilus Ref. 5711/1A-014. What's special about it is ironic. It's new.

This is a Nautilus that comes housed in a 40mm stainless steel case, which houses the self-winding mechanical movement Caliber 26‑330 S C. The model was launched by the brand at the April 2021 Watches & Wonders. The reference is meant to be a replacement for the 5711/1A-010 that was discontinued this year -- a much-coveted blue dial Nautilus that continues to have a legion of fans; in fact the brand stated earlier this year that 2021 will be the last production year of the stainless steel model Ref 5711/1A. The Ref. 5711/1A-014 was likely a way to assuage the disappointment many would have felt knowing that they may never be able to own its predecessor. However, the 014 too sold out quickly, priced at US$ 35,000 (approx.). "Even my sons are asking, 'Can I have one?', but the answer is no," Patek Philippe president Thierry Stern was quoted as saying in a The Telegraph report.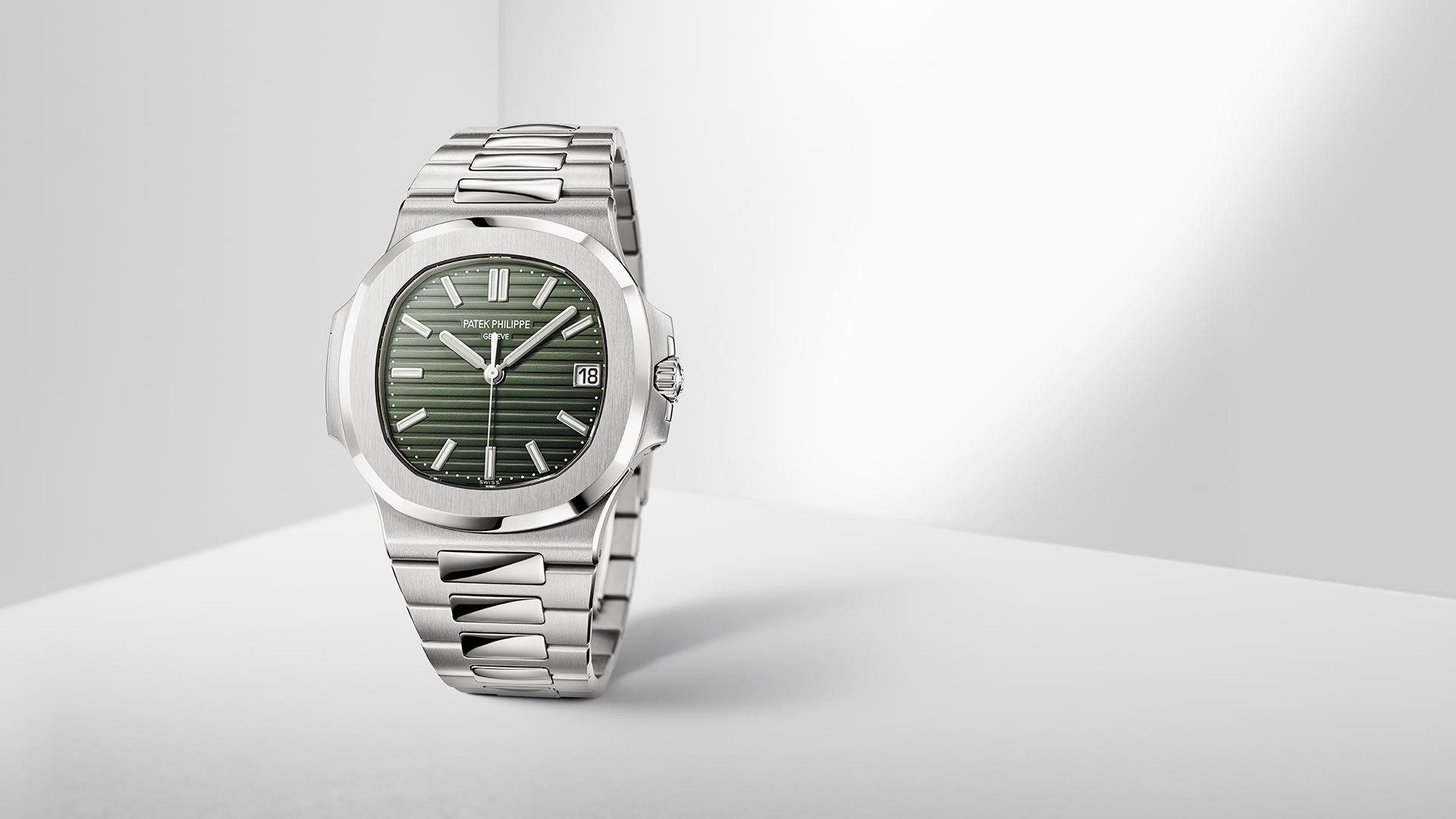 Now one brand new Ref. 5711/1A-014, still in its original packaging, has surfaced at Antiquorum. Its estimate is US$ 60,000 - 177,500, the low estimate being nearly double the original price.

The watch has been like water on Mars. Quickly sold out. However, last month the 5711-1A-014 was being on Jomashop -- an e-commerce fashion retail platform -- for as much as over US$ 3,63,000, 10 times the original price. It's still on sale there.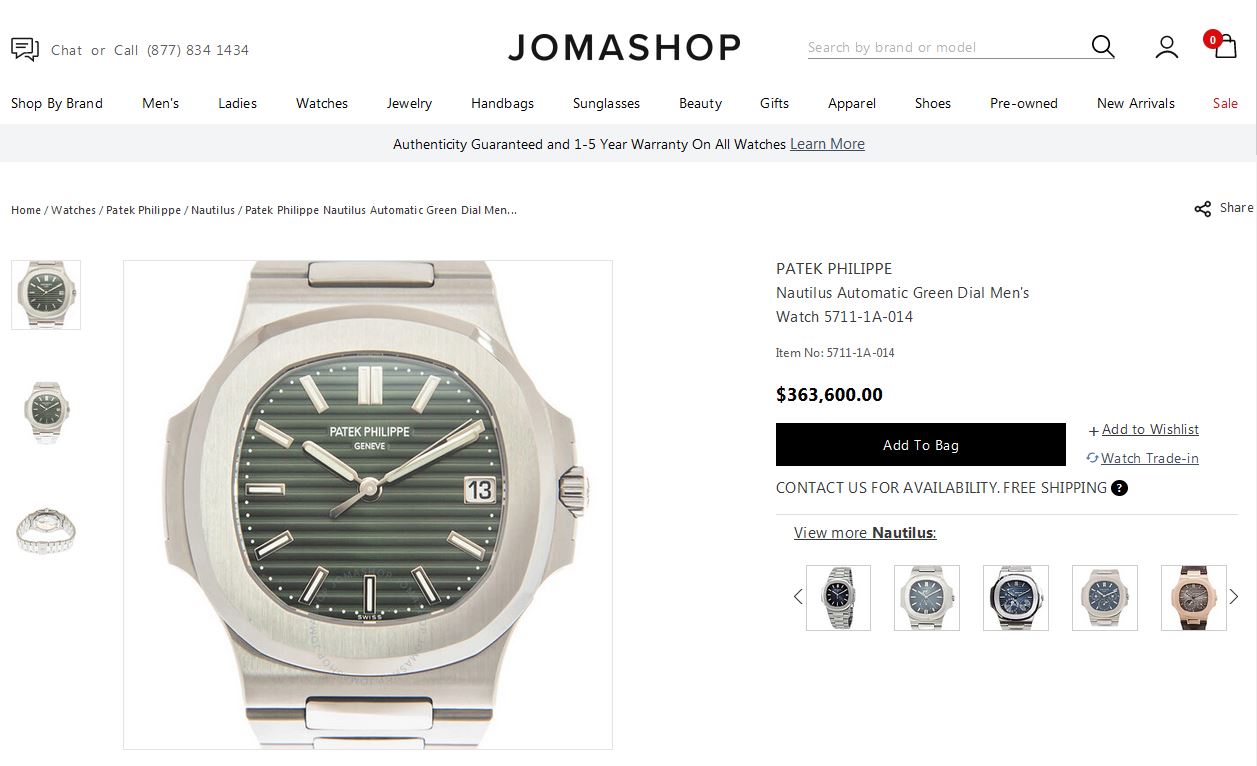 But the fact that it has resurfaced this way is an indication of how flippers -- people who buy coveted timepieces and sell them shortly to make profits -- work. Stern also mentions in the report that Patek Philippe avoids selling to people who flip watches but it's difficult to keep a check on that. It does not go down well when people make quick profits by flipping their models.

It is common for luxury timepieces with popular references to find their way to grey markets and its command over the prices is staggering. However, according to a 2017 Reuters report, Patek Philippe pieces are the hardest to source as the manufacturer keeps a stern check on production.

THE AUCTION

The Antiquorum auction has listed the green Nautilus to go under the hammer and the photos show a factory sealed piece waiting to come out of its plastic packaging. Since it's resting in its factory packaging, its future owner will find comfort in the fact that it's brand new, and never worn by anyone. Such timepieces also fetch higher prices.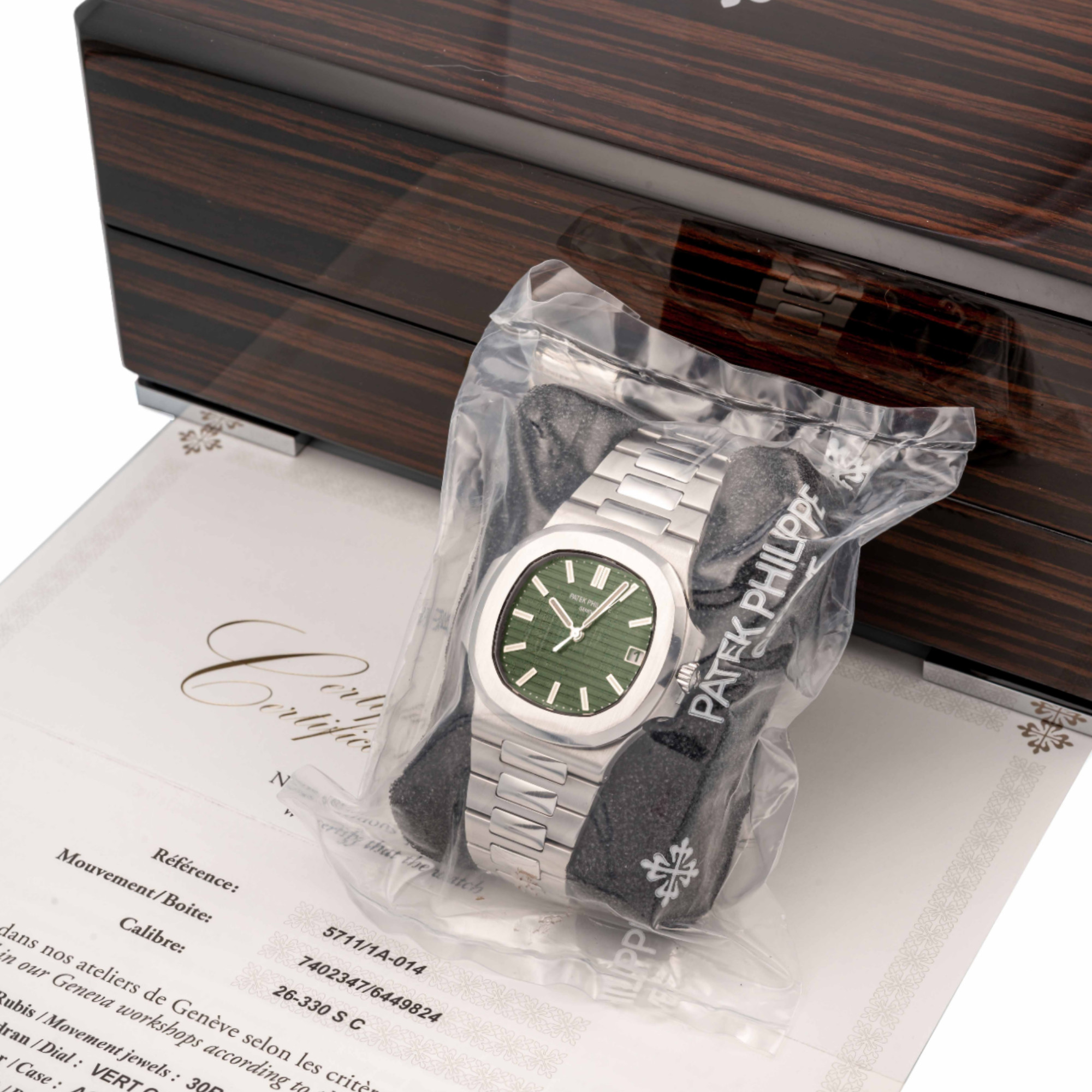 Another aspect to consider is that retailers of Patek Philippe watches have been instructed to not supply to customers their watches still packed in the factory plastic. "The Patek Philippe Nautilus continues to be one of the biggest bestsellers in watchmaking. An incredibly coveted and sought-after model, we are honoured and proud to offer for the first time at auction a Ref. 5711/1A in fantastic condition, which since its introduction in 2021 by the brand is already sold out everywhere,"says Romain Réa, CEO of Antiquorum.

We are waiting to see is if the piece is able to cross the pre-sale estimates. And even if it does, we won't be surprised.