Swiss Maison Roger Dubuis joins hands with engineering giant Pirelli for the Run to Monaco race from 23rd to 29th May, 2017. The official partner for the race – the Excalibur Spider Pirelli.
Known for their various color codes, Pirelli is famous for its winning tyres which have competed in thrilling races, leaving its legendary tread motifs behind. In the Excalibur Spider Pirelli, Roger Dubuis reproduces the profile of a Pirelli Cinturato™ intermediate tyre on the strap of the timepiece, making it the perfect match for the Run to Monaco race.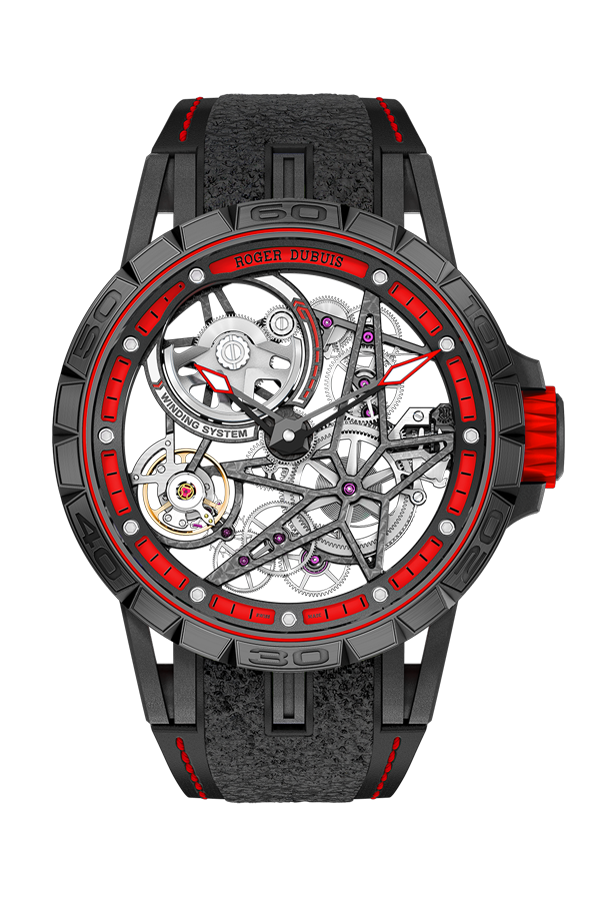 The race is stretched over an area of 1000km covering the stunning valleys of Bordeaux, to timeless Provence, finally ending at the French Riviera. The journey is carefully planned, and includes stylish world-class experiences for the supercar owners taking part in the race from around the world.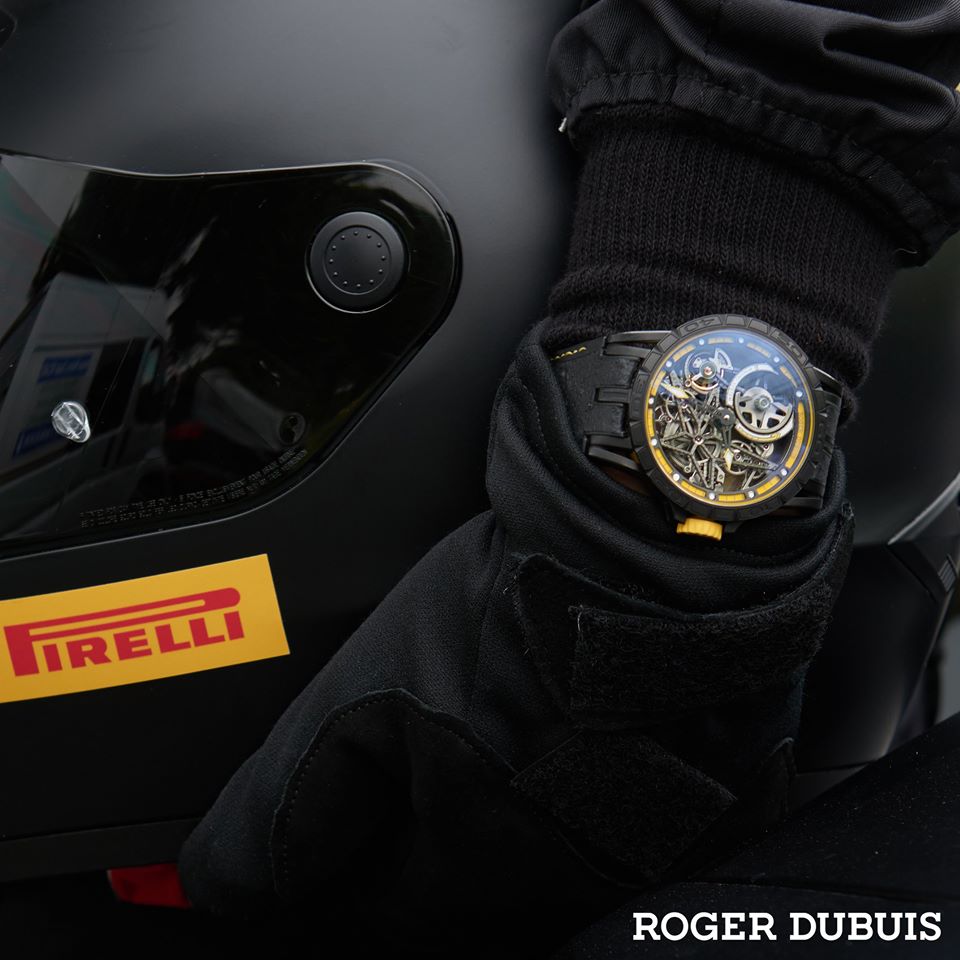 Stay tuned to the Roger Dubuis Facebook and Instagram pages for constant updates on the race!