Audemars Piguet unveiled the latest timepieces from the Millenary Collection for women. Details below.
Launched in 2015, the 1995-created Millenary collection for women is all set to dazzle with three new pieces being introduced to the line this year. Unveiled at the Dubai Watch Week 2017, the 2018 editions will see a new 'second-skin type' metal bracelets being added to the white and pink gold cases which were launched in 2015. The Polish finishing of the bracelets add to its vintage look complemented by the oval case shape and the roman numerals on the dial.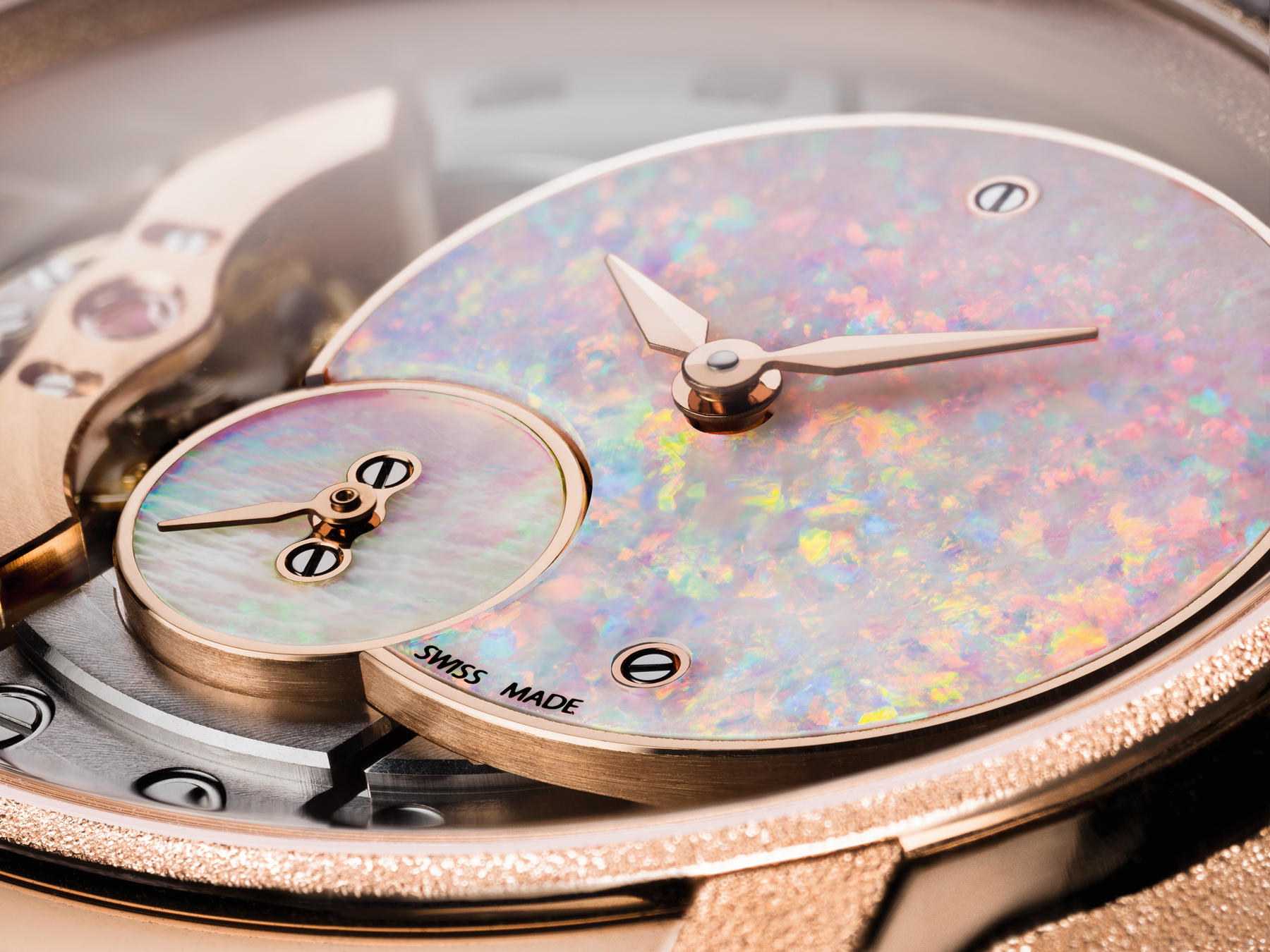 The "Polish finishing is defined by rolling-up a thread around an axis. This thread is then directed to the right, then to the left, to create a regular alternation, whereas on the Milanese bracelet, the wires are all threaded in the same direction. In addition to the handmade metal bracelets, the Millenary line also features an opal dial, introducing this fine stone for the first time on a Millenary timepiece. The look is achieved by the Frosted Gold finishing technique, which was found only on the Royal Oak collection so far. For the new Millenary, the bezel, the inner bezel, the top of the lugs and the case's sides at 9 and 3 o'clock have been frosted.