Considered to be one of the most forward-looking expressions of time to be unveiled by the independent watch brand MB&F in 2013, the Legacy Machine No. 2 continues to hold that status in the world of horology even today. Today, the brand introduces the piece in a blue and red gold mix – something Maximilian Busser admits to never have thought of before and he doesn't know why. The result, though, has been nothing short of breathtaking.
Offering a more elegant take on the original industrial aesthetic of the LM2, the new red gold version encases a sunray-finished deep blue dial. The blue has been achieved through the process of chemical vapour deposition which helps in evenly coating the surface of the dial. The dial features a white stretched-out lacquer sub dial at the 12 o'clock with blued gold hour and minute hands. You can also view the two flying balances from left to right as identical mirror images of each other.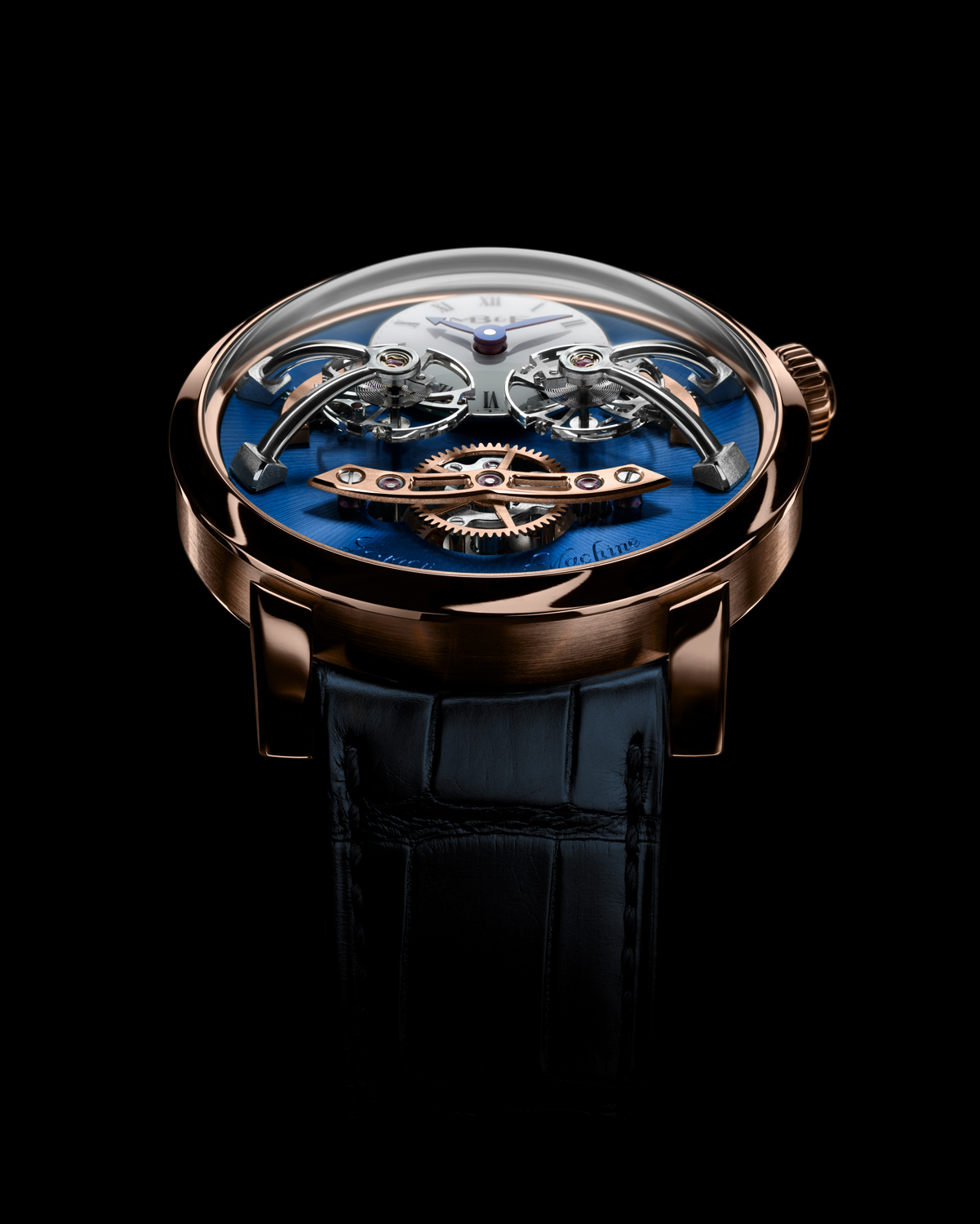 The exalted double balance wheels pay homage to their inspiration, the dual regulator. These multiple regulators are connected via a differential giving way to a complex high-precision mechanism which serves three crucial roles:
- Transferring power to each of the regulators;
- Receiving the individual timing rates from each balance;
- Transmitting the average rate of the two regulators to the gear train, where it finally manifests itself as the displayed time.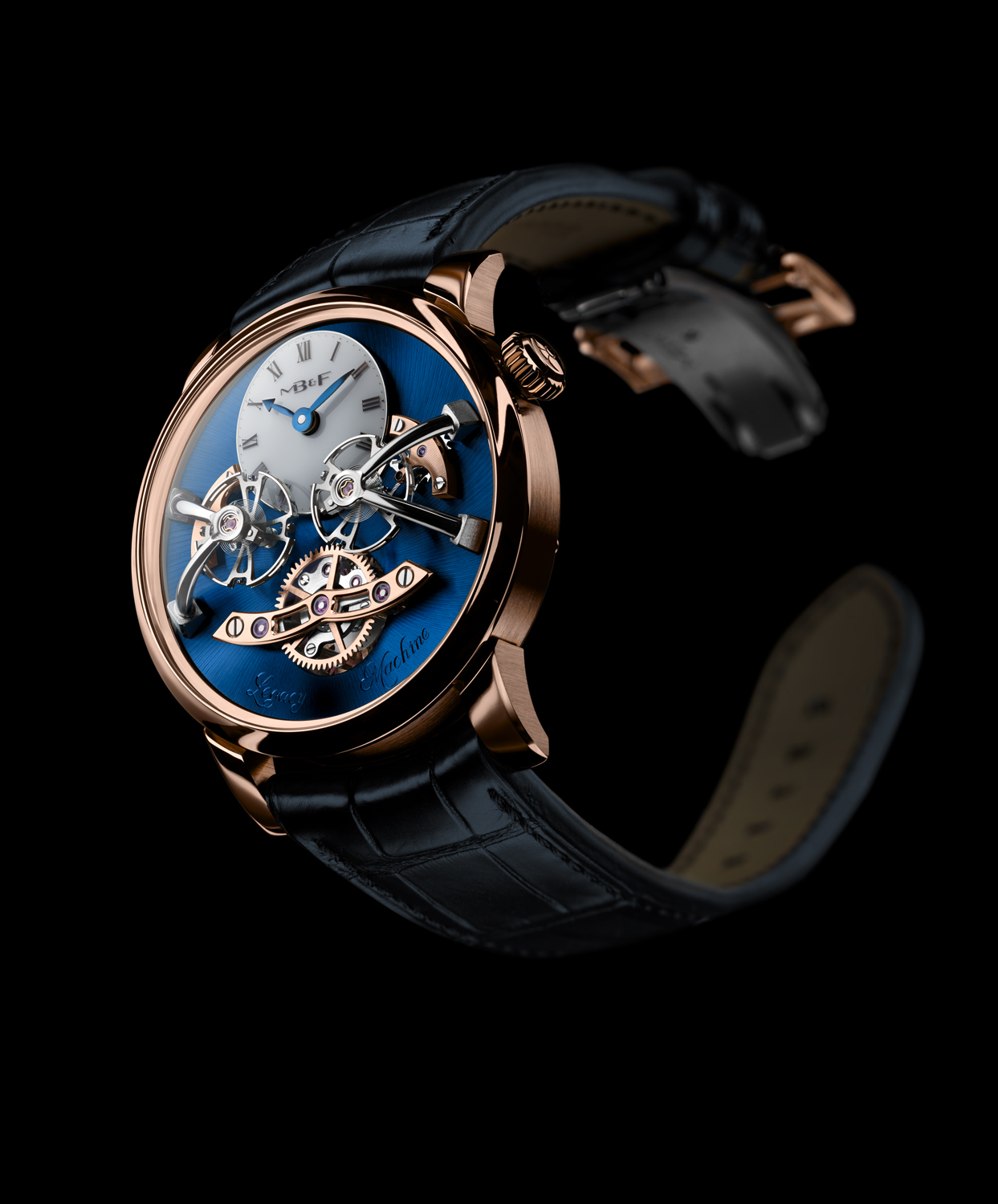 The Legacy Machine No. 2 Red Blue Gold comes in a limited series of 12 pieces.