It was 2018 when Hublot marked the FIFA Football World Cup in Russia with its first connected watch – the Big Bang Referee 2018 FIFA World Cup RussiaTM . Set with the latest technology of the time, the watch was a favourite for referees and football fans alike. This year Hublot makes a grand announcement with the second instalment of its connected watch series – the Big Bang E.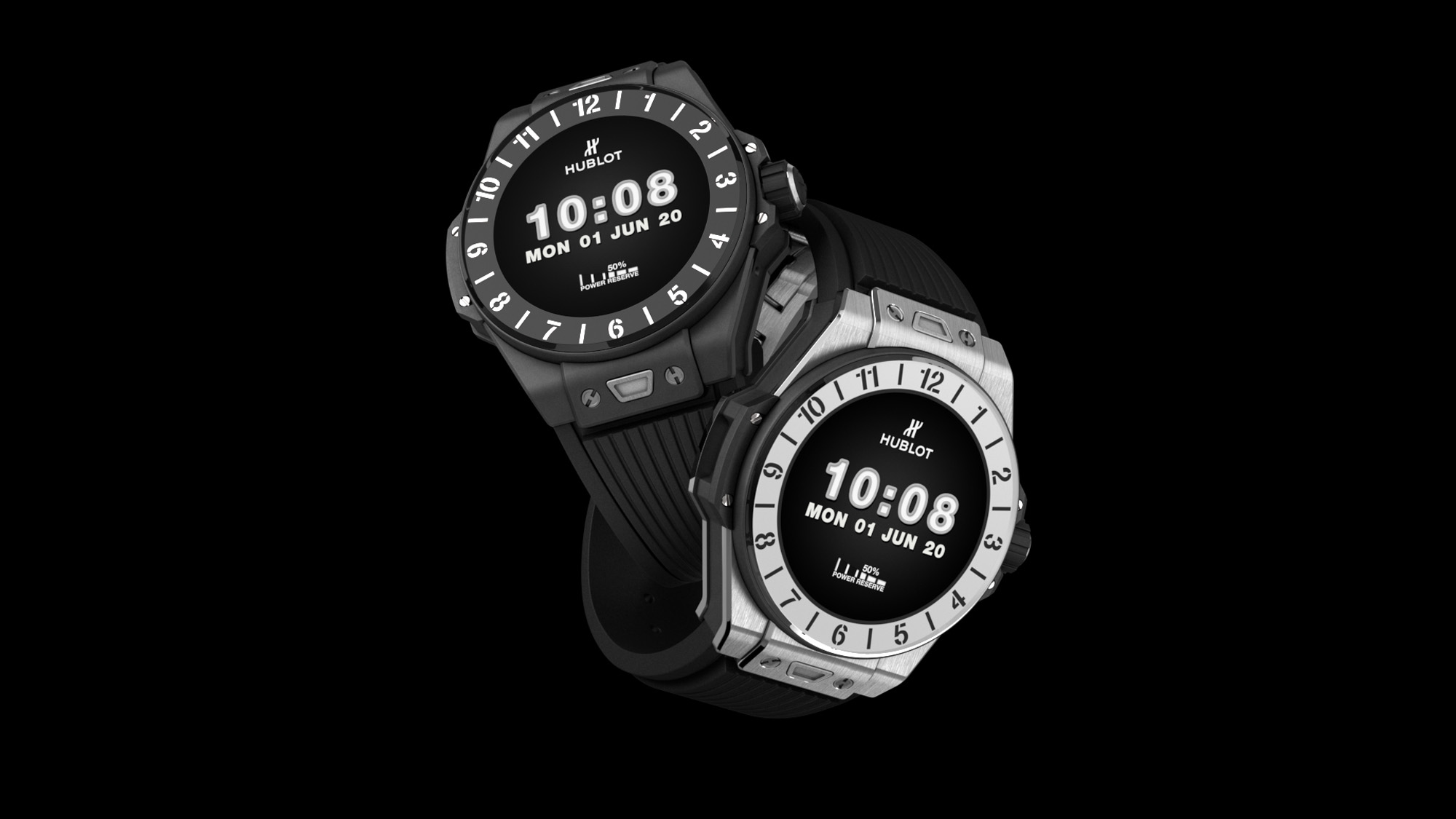 Fitting in perfectly with Hublot's watchmaking tradition, the Big Bang E features all the signature codes of the popular Big Bang model. With a case cut from materials such as black ceramic and titanium that has a "sandwich" construction – a style invented by Hublot in 2005. From the complex case structure, the design of the screws and the pushers (which activates control for its electric module) to the rubber strap, every aspect of this new model brings to light that the watch is a true Big Bang!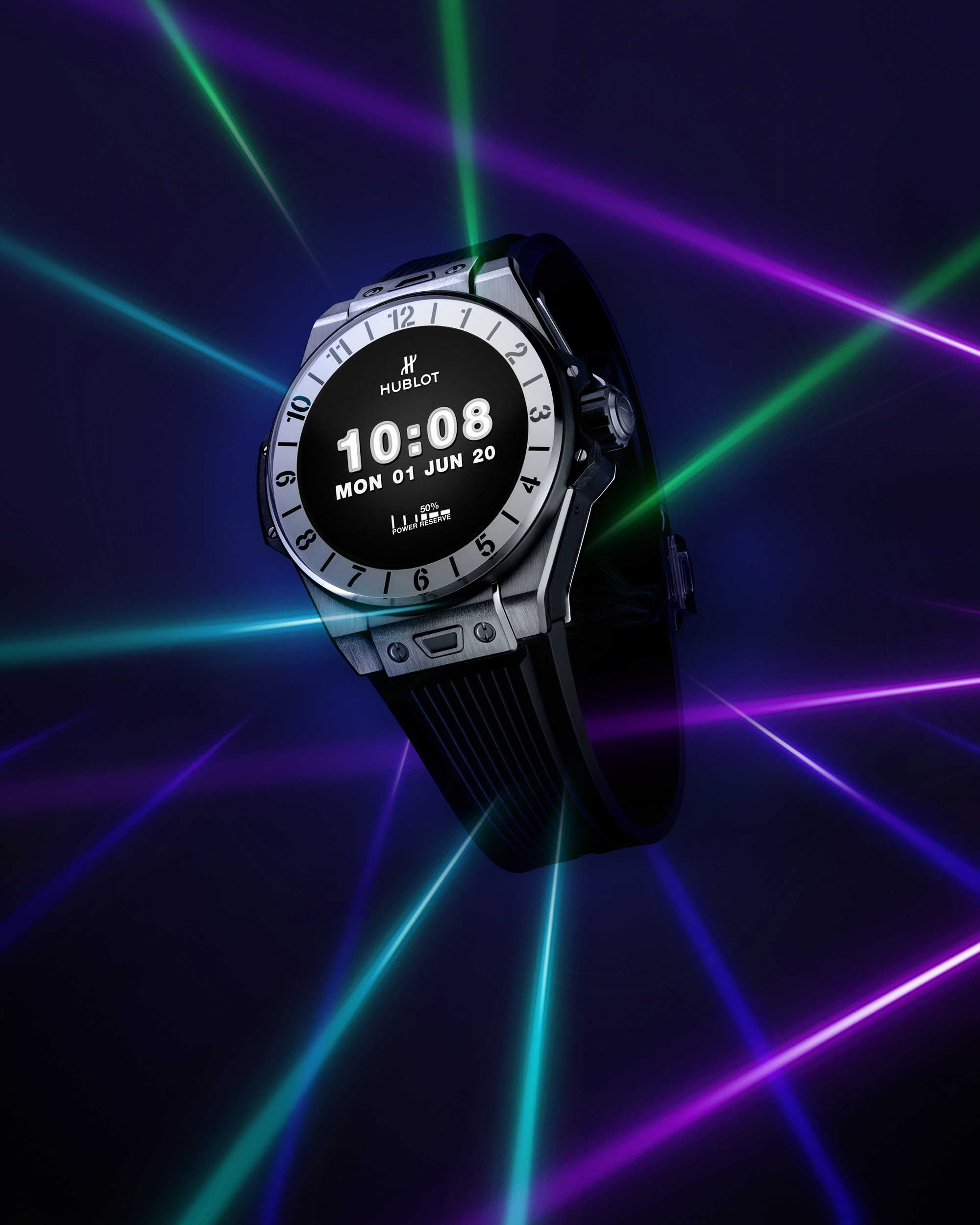 The Big Bang E is available in a 42mm case available in either titanium or ceramic and is powered with Wear OS by GoogleTM. The dial of the watch features the hour numerals that are metallised underneath the scratch-proof sapphire crystal that is covered with an AMOLED high definition touchscreen. Customisation of the dial is possible wherein the wearer can access apps on Google Play, get answers on the go with Google Assistant and make fast simple payments with Google Pay.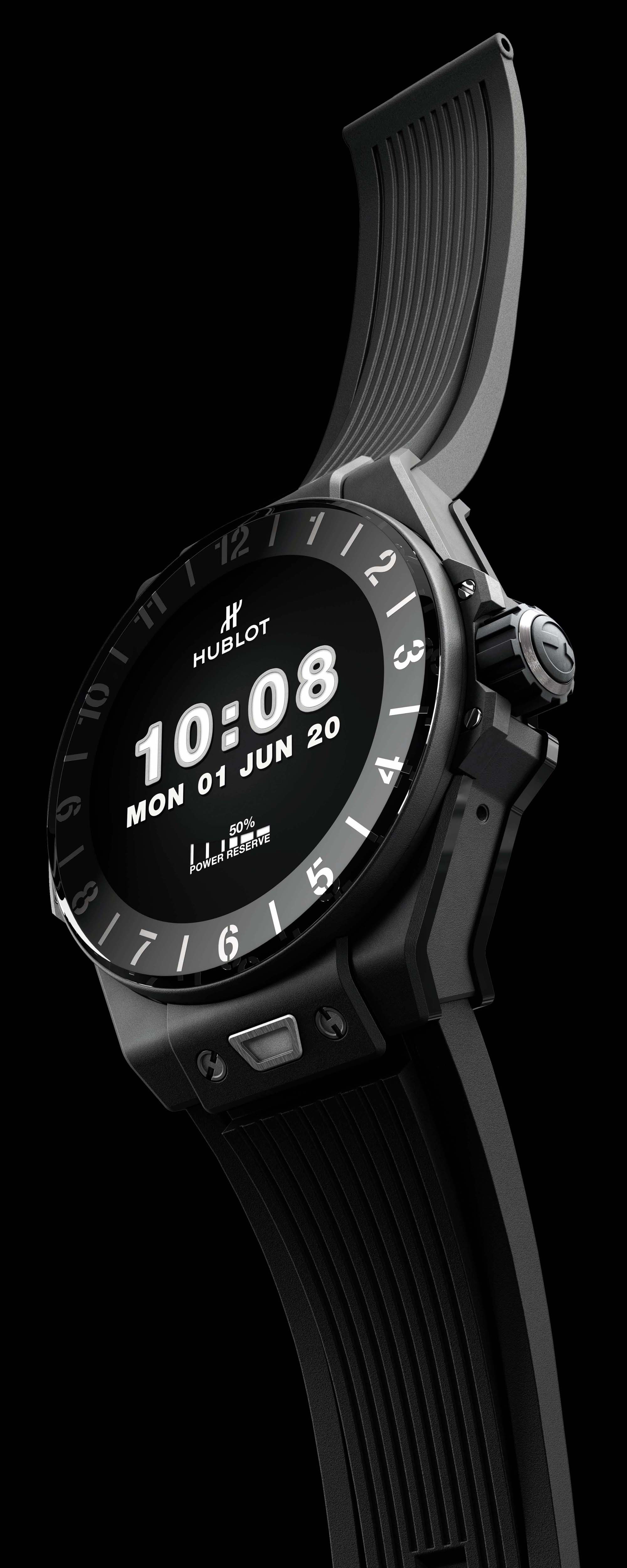 Furthermore, transferring their traditional expertise to the digital world, the designers in Nyon have developed new watch functionalities with the watch showcasing exclusive interpretations of traditional watch complications like Perpetual Calendar with moonphase or a second GMT time zone. Despite the digital features of the watch, Hublot has also managed to guarantee the watch a water-resistant of 30 meters.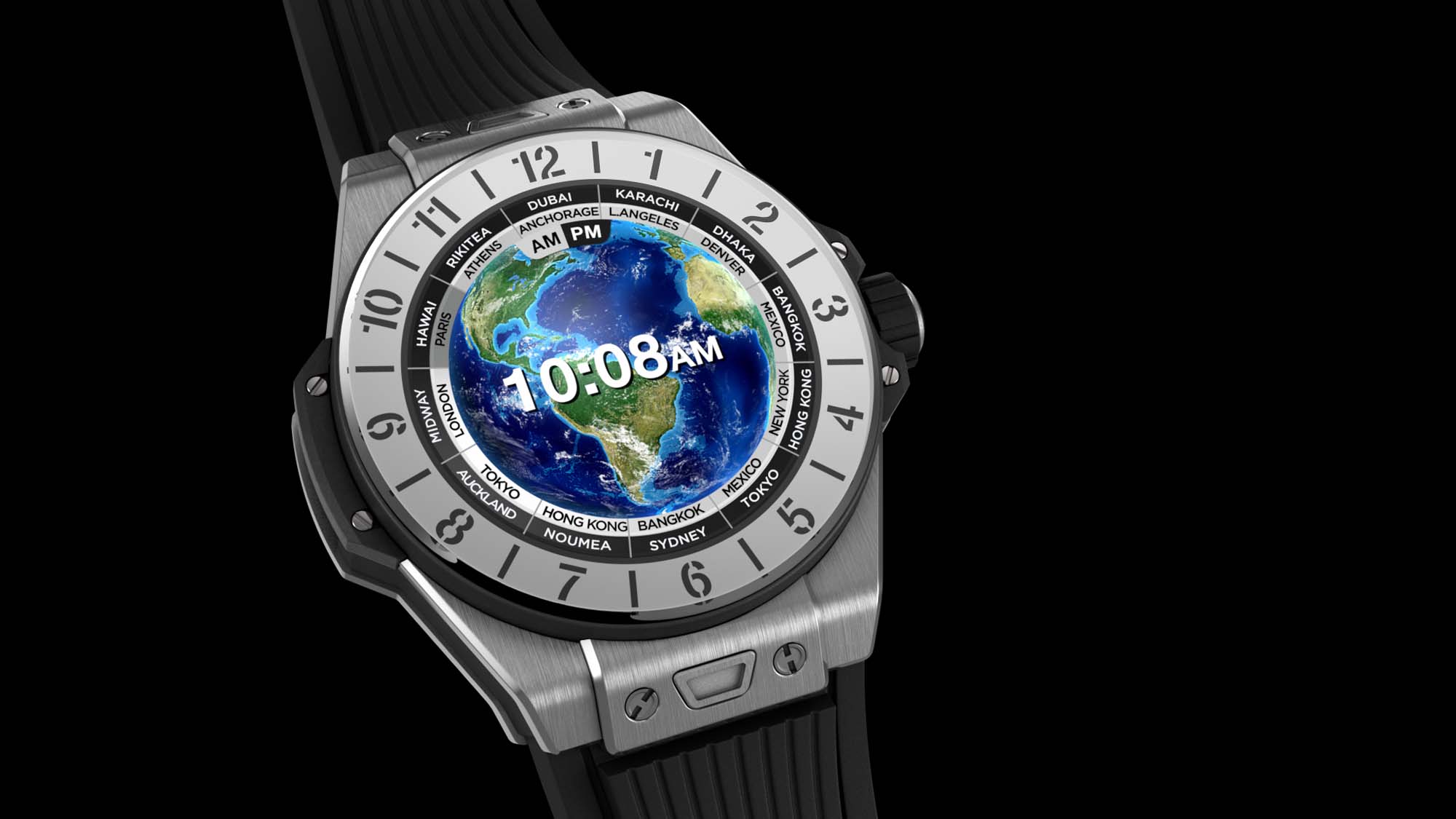 To provide a more personal experience, the Hublot Big Bang E in collaboration with the #HublotLovesArt movement will release a series of eight dials stemming from the imagination of the artist Marc Ferrero. Every three hours the dial will change colour and feature the eight creations on display throughout the 24 hours. Each of the eight dials are based on a specific colour; Happy Yellow, Magic Blue, Orange Dynamite, All White, Lucky Green, Magic Red, Rainbow Spirit and Black Magic.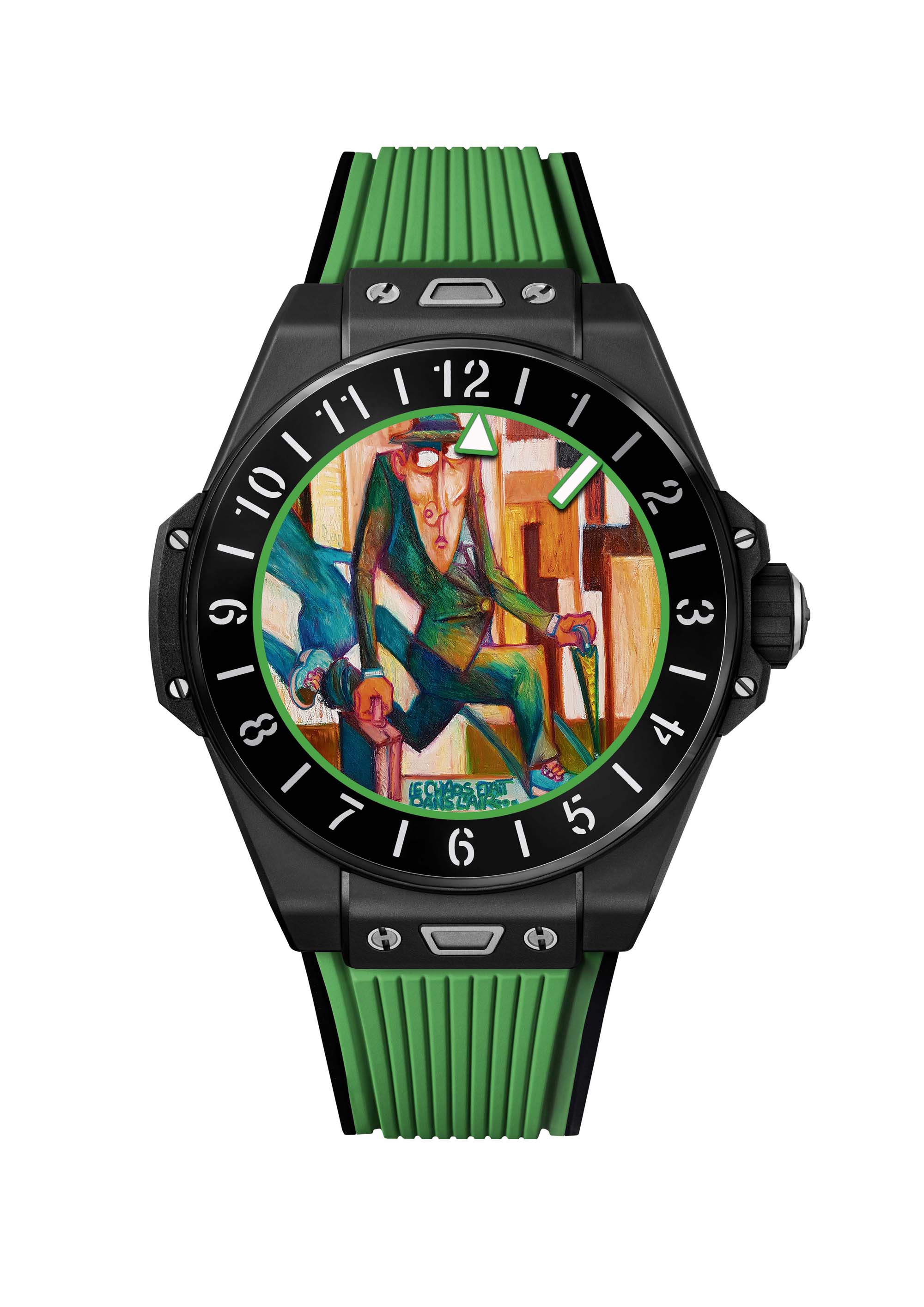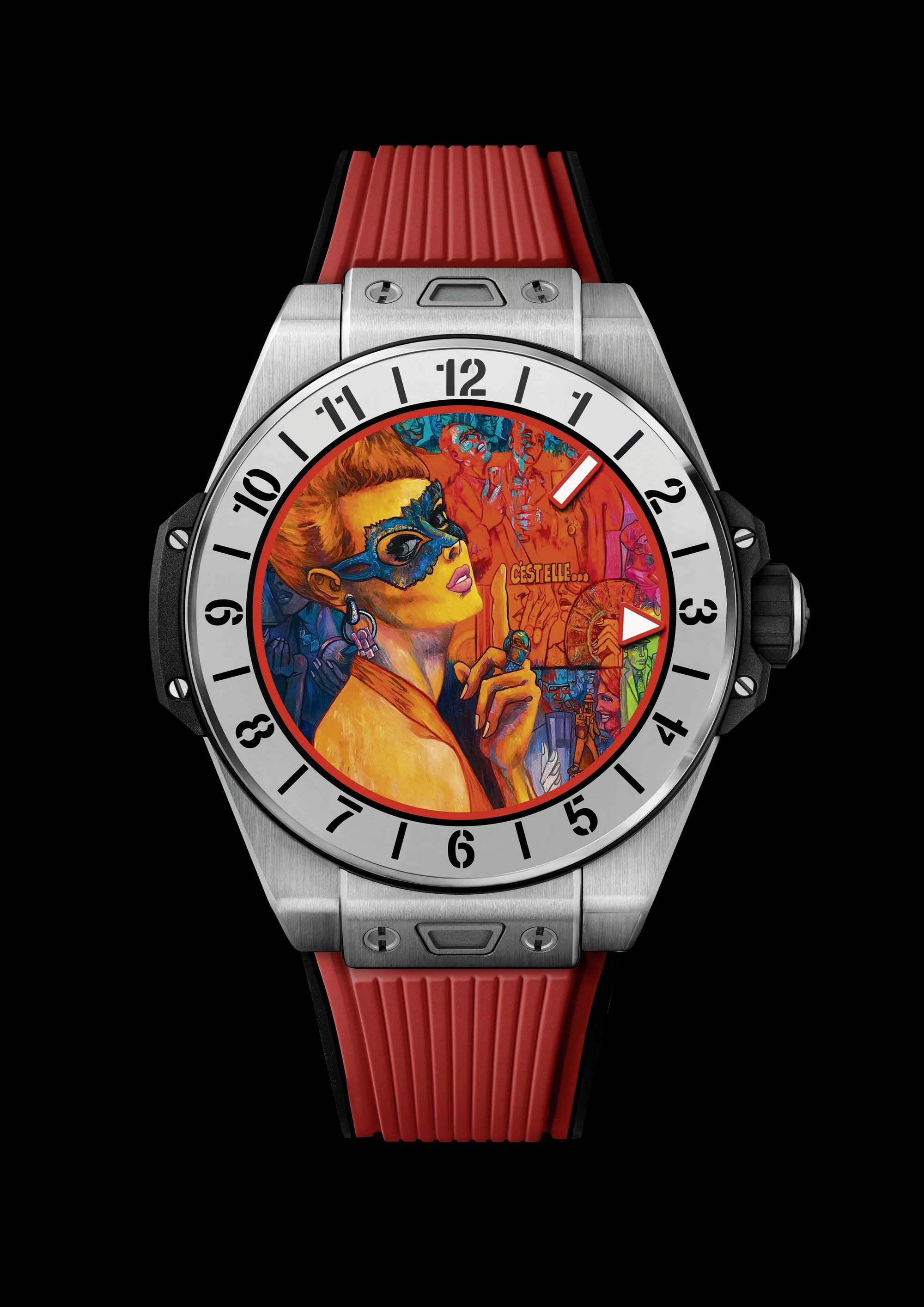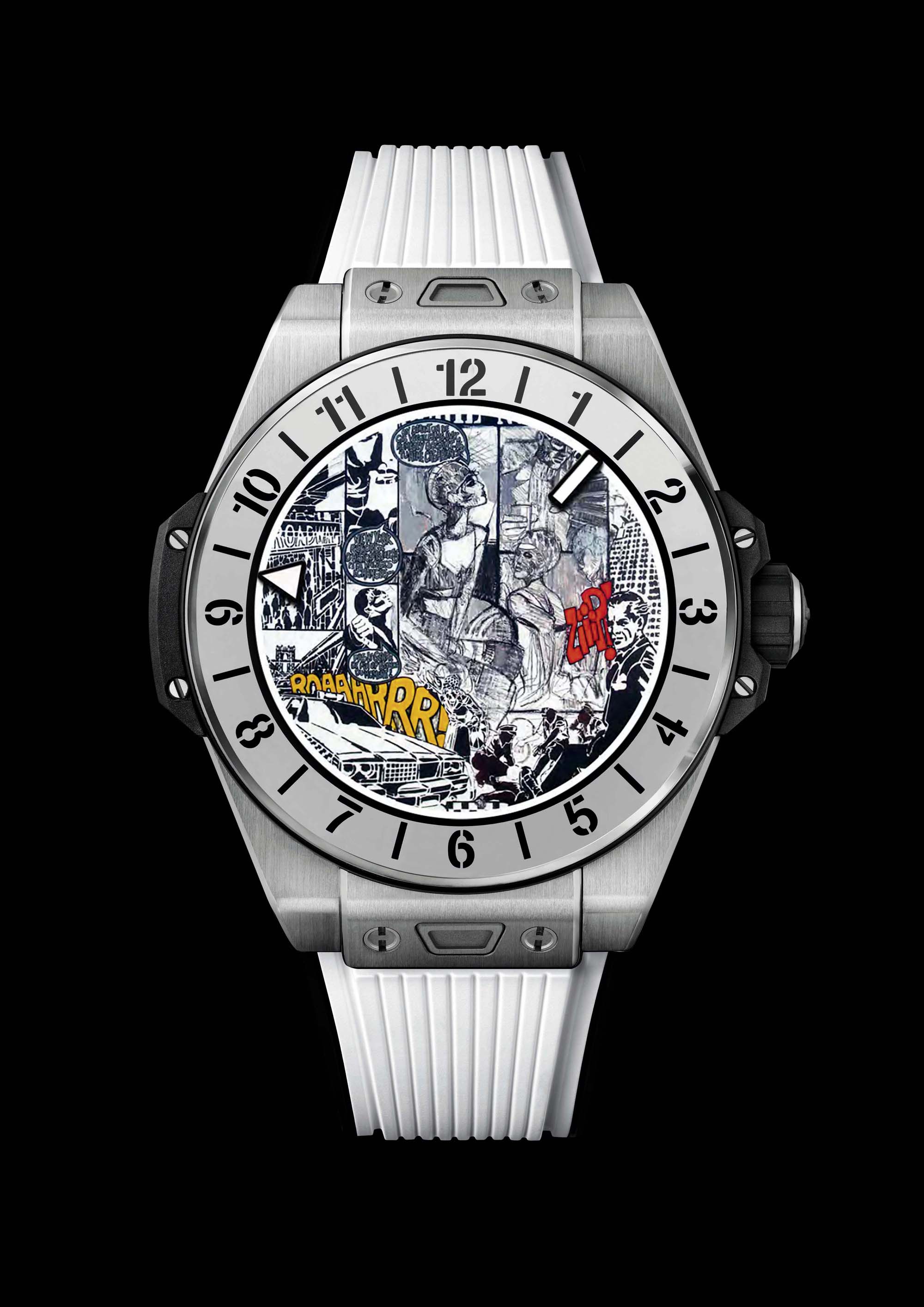 For the first time in Hublot's history, the Big Bang E will be available for purchase online on the brand's website as well as in boutiques and traditional network.