Seiko joins hands with the widely acclaimed feature-length film "Porco Rosso" and introduces two new Presage watches.
The Seiko Presage collection has always been integral to highlight the artistry of traditional Japanese craftsmanship. From showcasing handcrafts such as Shippo enamel and, most recently,Arita porcelain, the collection brings to light Seiko's watchmaking skills combined with traditional Japanese craftsmanship.
This time around, the Seiko Presage collection introduces two new watches that reveal a more contemporary form of Japanese artistry. Inspired by the widely acclaimed feature-length film "Porco Rosso," created by the famous Japanese animation studio, Studio Ghibli, the new watches capture the passion of skills involved in creating a film as beautiful and technical as the "Porco Rosso" released in 1992.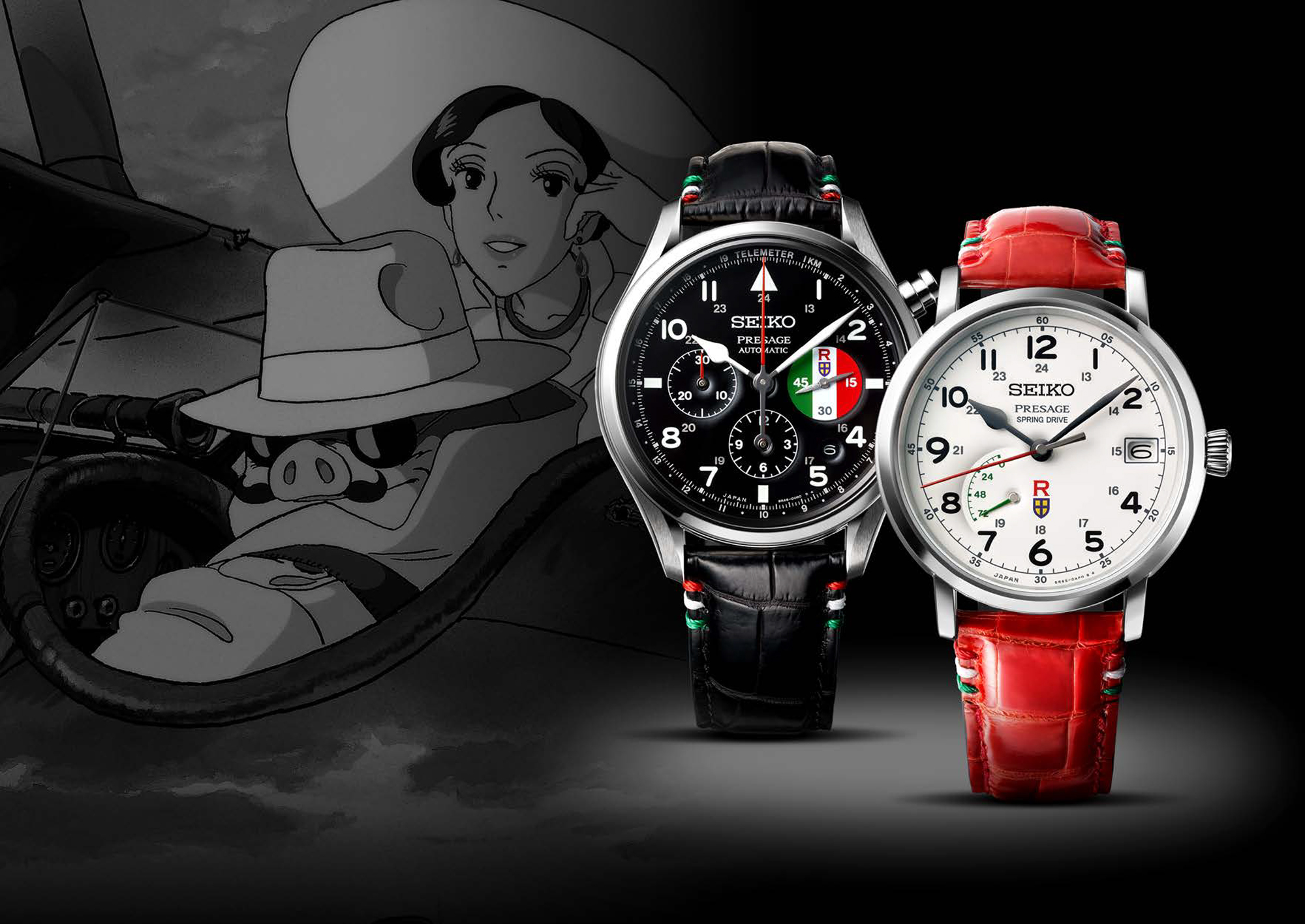 The film features an early 20th century pilot who transforms himself into a seaplane-flying pig, Porco, and makes his living chasing sky bandits over Italy and the beautiful Adriatic Sea. Keeping this theme in mind, Porco's plane – the Savoia S-21 has been at the centre of inspiration of every aspect of the design of the watch. The dial (available in black and white ) is inspired by the instrumental panel of the plane with clear, bold hands and numerals as well as detailed and intricate markers.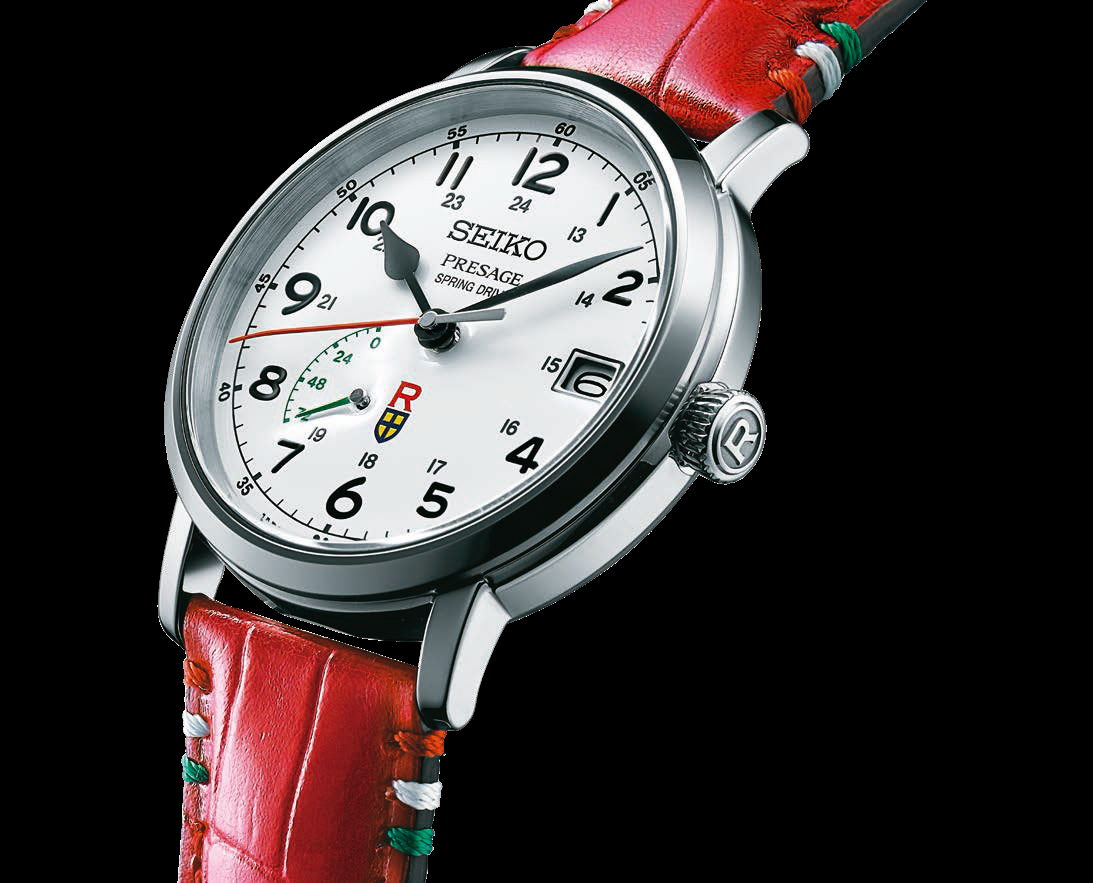 Made of enamel by master craftsman Mitsuru Yokosawa and his colleagues, both the dials reflect the warm beauty that echoes the feel and texture of the materials used in a 1920's aircraft. At the 6 o' clock position of the white dial version lies the "R" emblem (found on the tail of the Savoia S-21) is displayed while the same colouring as the plane's tail is found at the 3 o' clock position of the automatic chronograph (black dial version). This colouring is also subtly integrated into the Spring Drive creation with its white dial, red seconds hand and green power reserve indicator.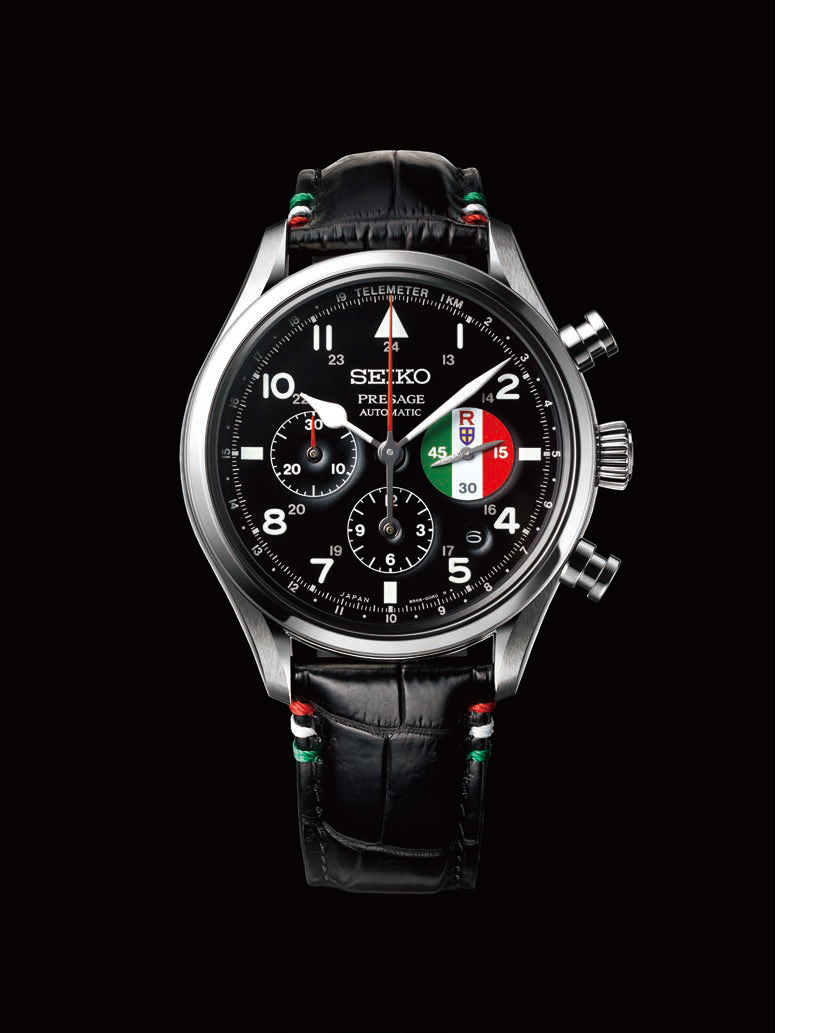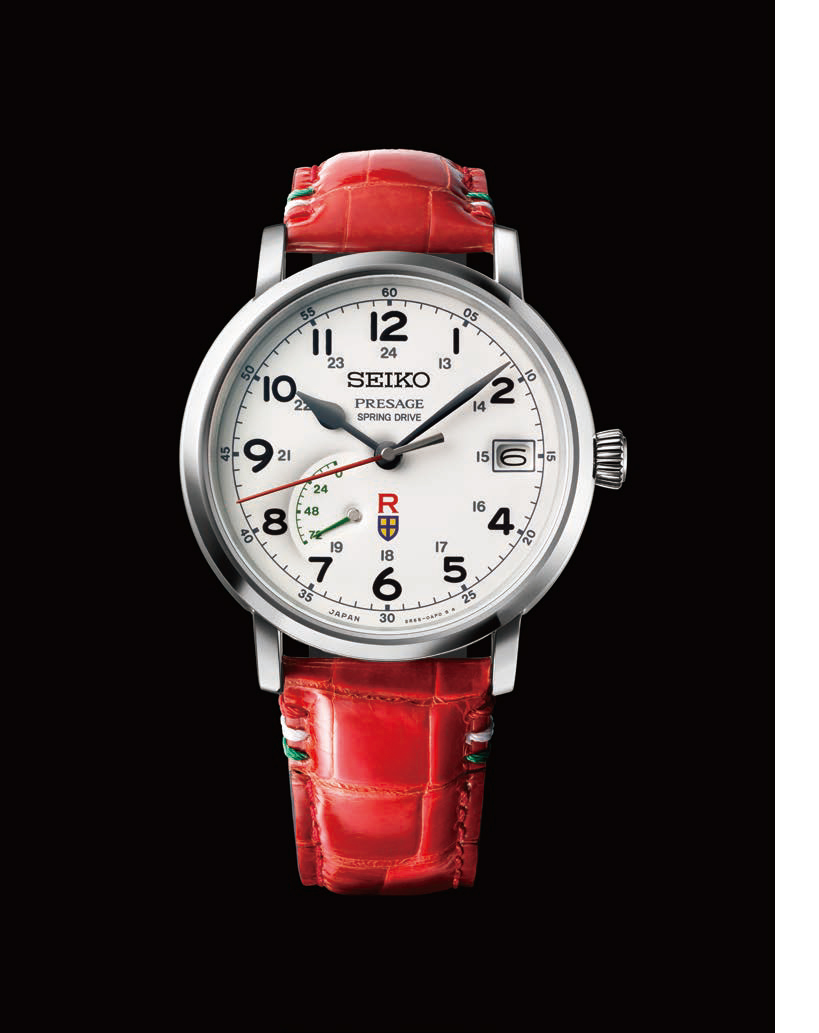 The white dial version of the Seiko Presage "Porco Rosso" is powered by the Spring Drive Caliber 5R65 which has an accuracy of +/–1 second per day and a power reserve of 72 hours. There is a power reserve indicator at the eight o'clock position and a date window at three o'clock. The chronograph is powered by Seiko's most advanced chronograph caliber, 8R48, which measures elapsed time up to 12 hours and has a power reserve of 45 hours.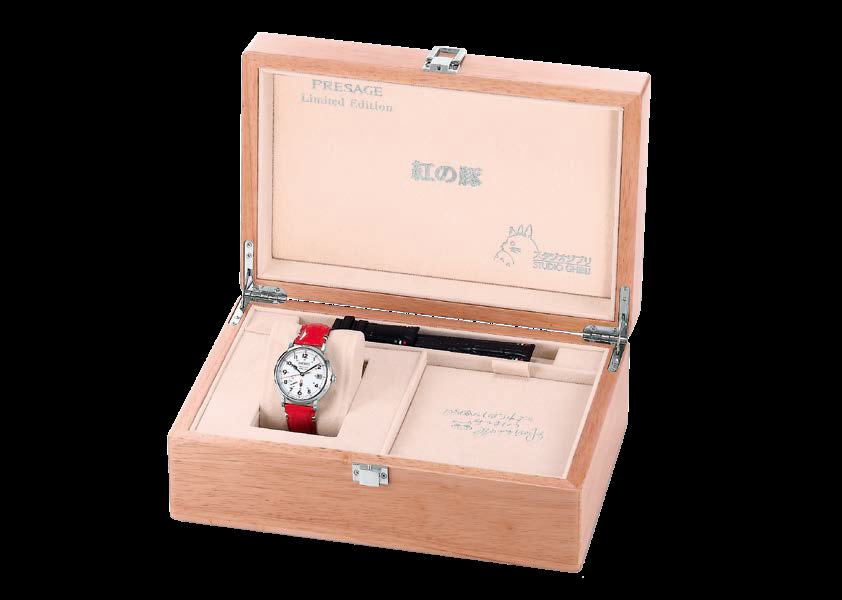 Both the watches are presented in a special presentation box with an alternative strap and a leather cloth that is marked with the symbols of Porco. The Seiko Presage Studio Ghibli Porco Rosso Spring Drive version is limited to 500 pieces while the automatic chronograph version is limited to just 600 pieces. Both the watches are available in the Presage collection from June 2020.