The M.A.D.Gallery announces the final evolution of the Nixie Machine series in a collection of 18 pieces available exclusively from the M.A.D.Galleries in Geneva, Dubai, Hong Kong and Taipei.
The Nixie Machine III is the third and the final instalment of the Nixie Machine series created by Franck Buchwald made exclusively for the M.A.D.Gallery. Inspired by Frank Buchwald's "Machine Lights" - an impressive collection of hand-crafted lamps that were a part of the initial line-up of artists showcased at the inauguration of the first M.A.D.Gallery in Geneva. After gaining the admiration of MB&F founder Maximilian Büsser, the first Nixie Machine was introduced a few years later which featured a clock created around vintage Nixie tubes following an alien-like, sci-fi aesthetic.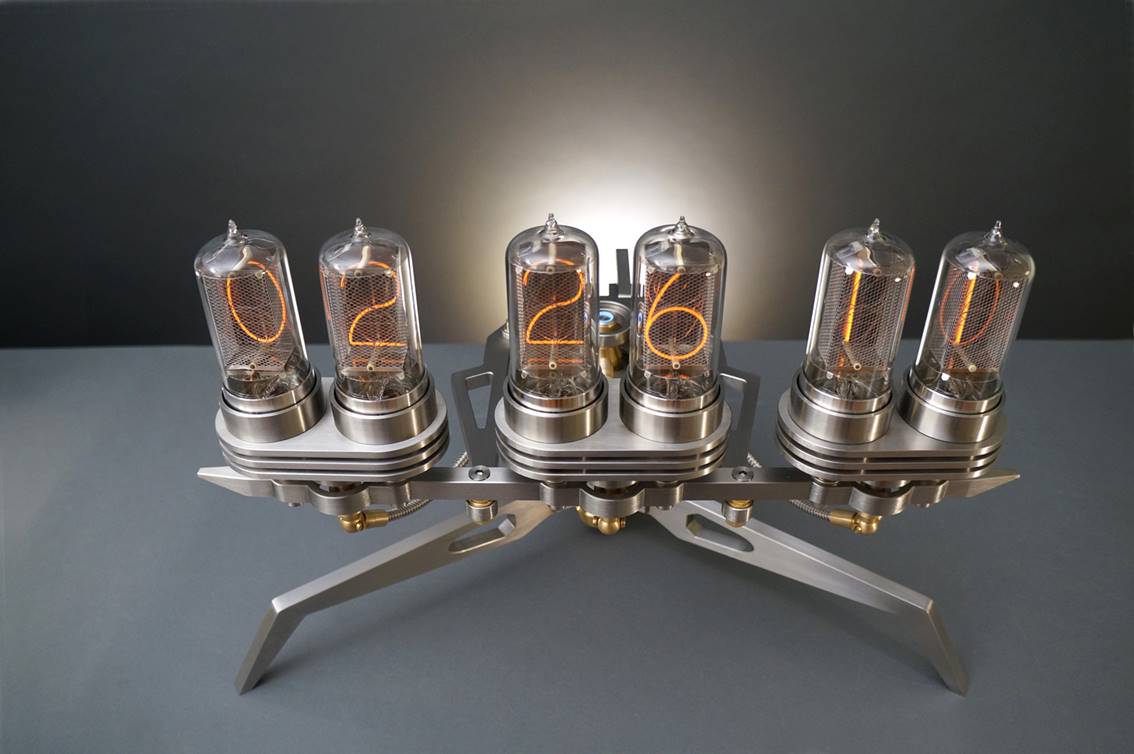 Like the earlier iterations of the series, the latest Nixie Machine III represents the next stage of evolution in the work of Frank Buchwald. Each and every detail has been manually handcrafted: from design, construction, and detailed workmanship of the clock to the six Nixie tubes fabricated by Dalibor Farny – the creator and engineer of the repurposed Nixie tubes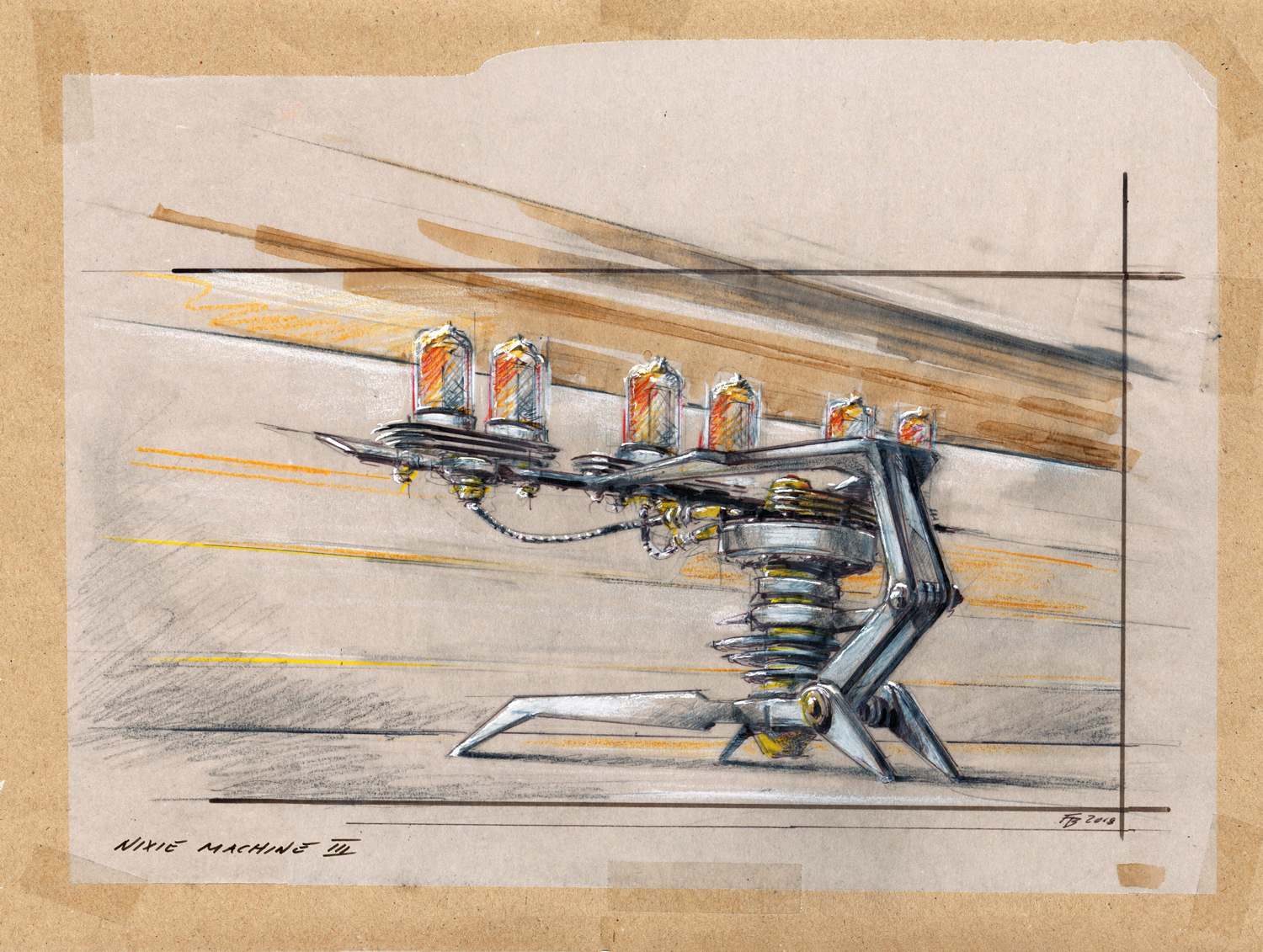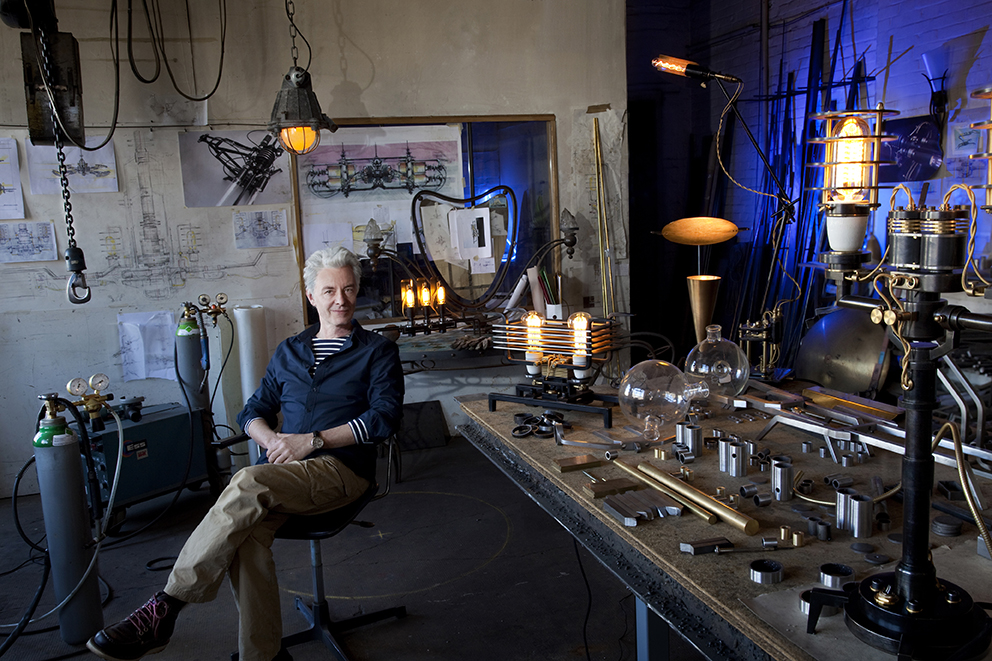 The entire apparatus-like clock features a a duo-support bracket riveted with massive steel bolts, steel and brass discs to the solid base construction and a central cylindrical tower. Extending from the duo-support bracket is the additional structural support, holding the row of tubes like arms, which 'hand over' time to the viewer. Furthermore, flexible metal hoses feed the Nixie tubes energy and information from the electronic core of the machine, which houses also the main central switch, illuminated like a blueish preternatural 'eye'.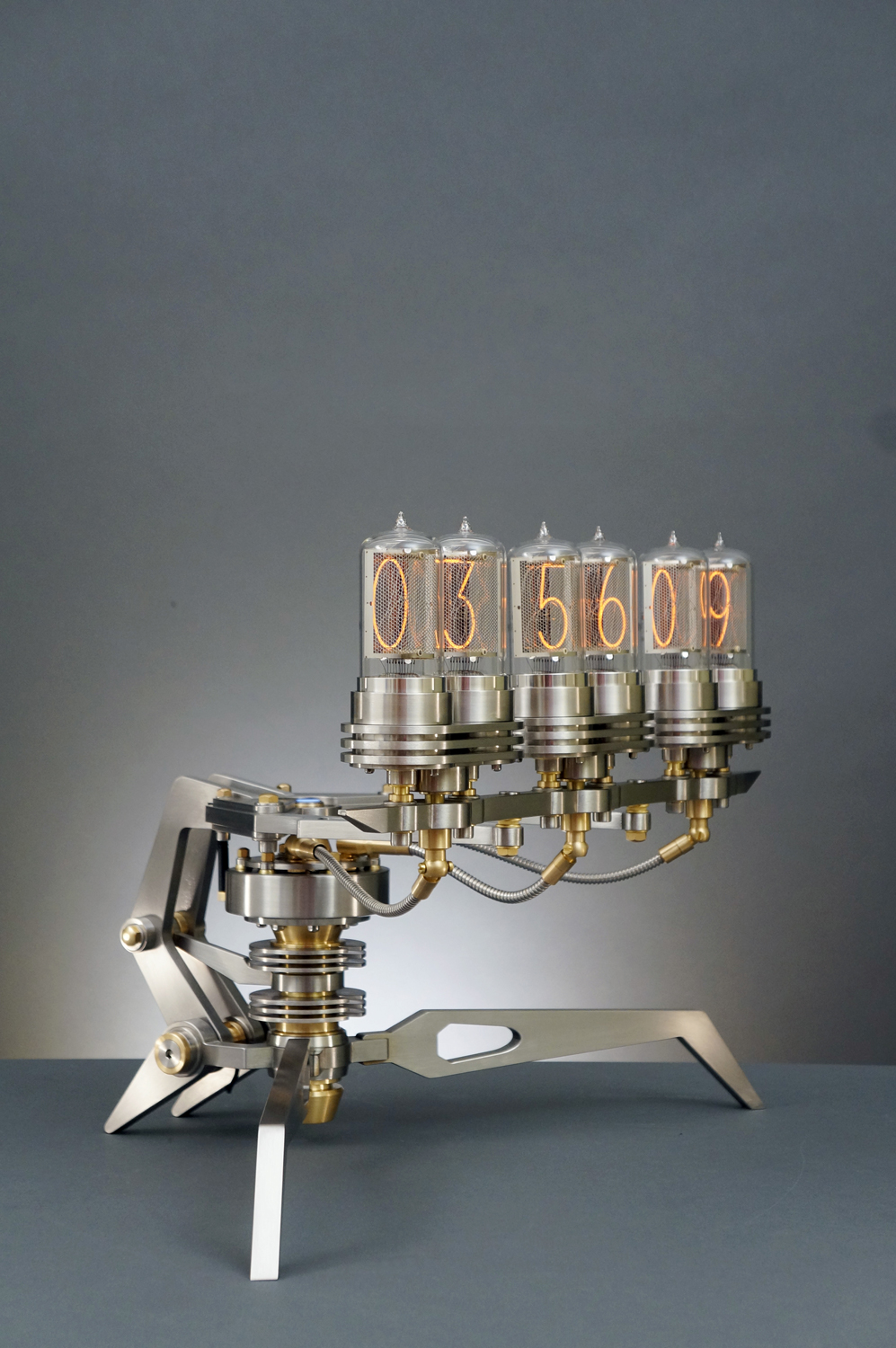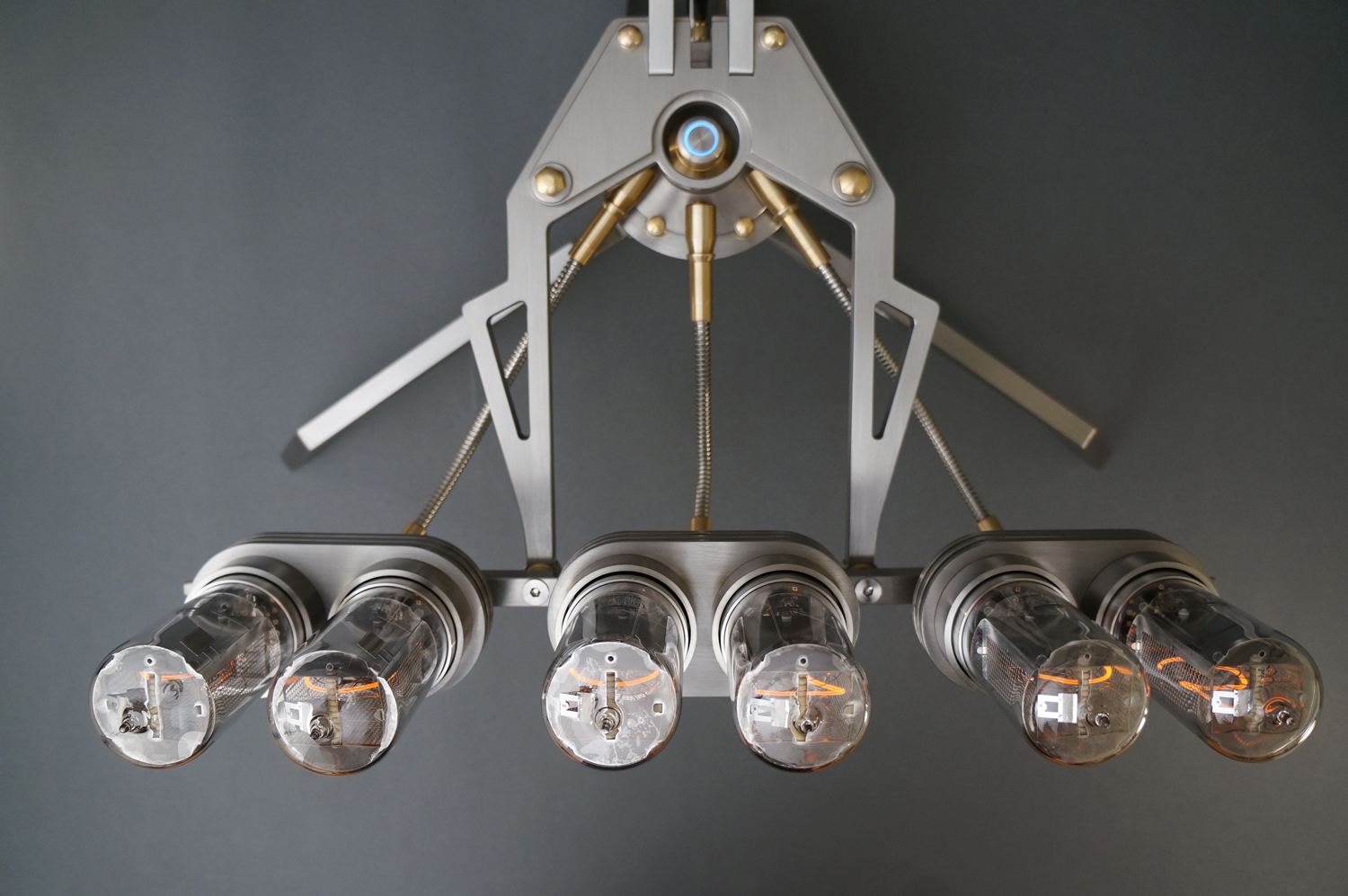 Made of solid stainless-steel, all the components of the 2020 Nixie Machine III have been exclusively hand-sanded and polished. The electronic heart of the Nixie Machine III takes on an unprecedented approach to telling time: at the machine's core are powerful, wi-fi enabled electronics, allowing internet connectivity and guaranteeing both ceaseless accuracy of time and emancipation from manual setup. All settings and special features (including scroll effects, day/night mode, digital-light dimming, time-zone settings and more) can be set online – obviating the need for a user manual. The clock itself is, however, autonomous: it can operate both on- and offline.