For the 2020 Geneva Watch Days, BOVET 1822 presents its second chapter of the iconic Virtuoso VIII tourbillon – the Virtuoso VIII Chapter Two with a 10-day power reserve, a flying tourbillon and a big date.
Pegged as the "ultimate expression of artisanal watchmaking, decorative arts, mechanical ingenuity, and innovation" the 2020 release from BOVET 1822 is a work of art. It is the first timepiece that combines the brand's two iconic cases; the Fleurier and the Dimier – as it is the first timepiece in the Fleurier collection that houses an inclined crystal aperture on the 12 and 6 o' clock axis. This allows a different view of the movement that is beating within. Decorated in extreme detail, conceptualised in an innovative way and finished with the utmost care, the movement of the Virtuoso VIII Chapter Two holds three patents, is fully produced in the Maison's workshops and boasts a whopping 10-day power reserve from a single barrel.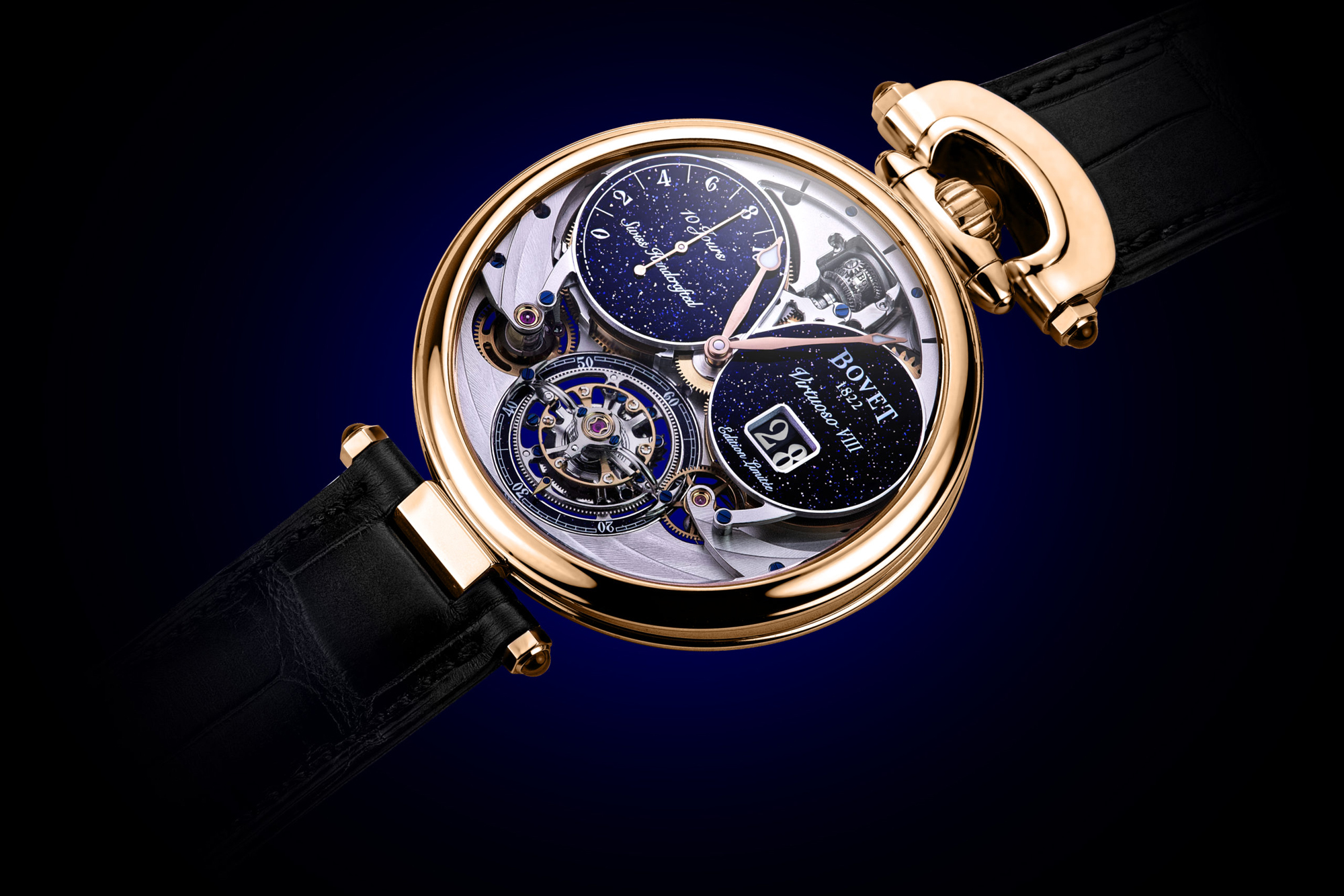 Despite the massive pull the movement of this timepiece demands, the other aesthetic features of the Virtuoso VIII Chapter Two demands equal respect and focus. Crafted in the iconic Fleurier case with its crown and bow at 12 'o clock, the dial is made of an intoxicating deep blue aventurine glass. It houses a uniquely set bug date and power reserve indicator in the shape of the figure eight which signifies luck, perfection, and infinity.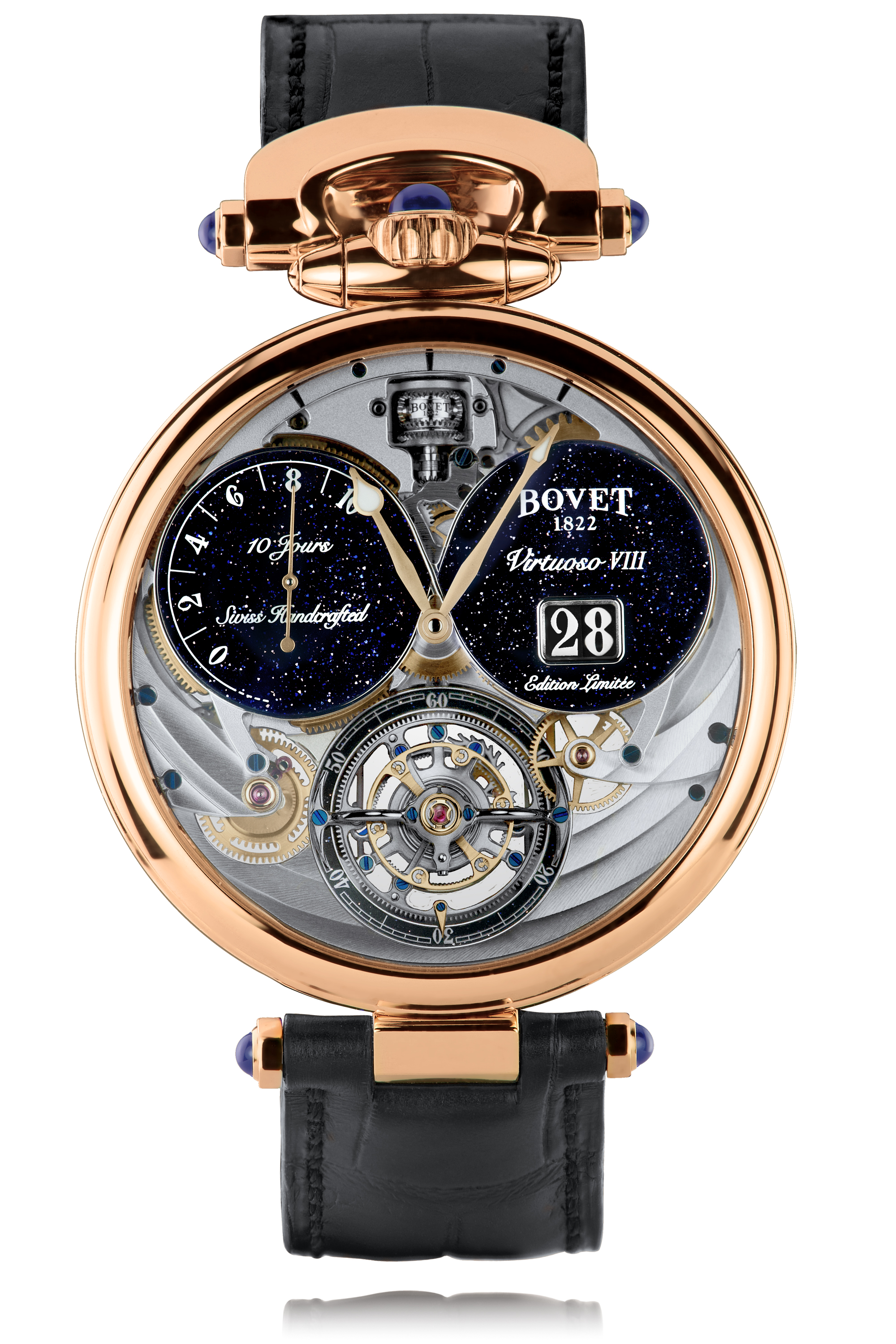 Limited to just 50 timepieces, the BOVET 1822 Virtuoso VIII Chapter Two tourbillon perfectly embodies the harmony between the Maison's historic past and the spirit of innovation that drives the BOVET 1822 technicians and artisans.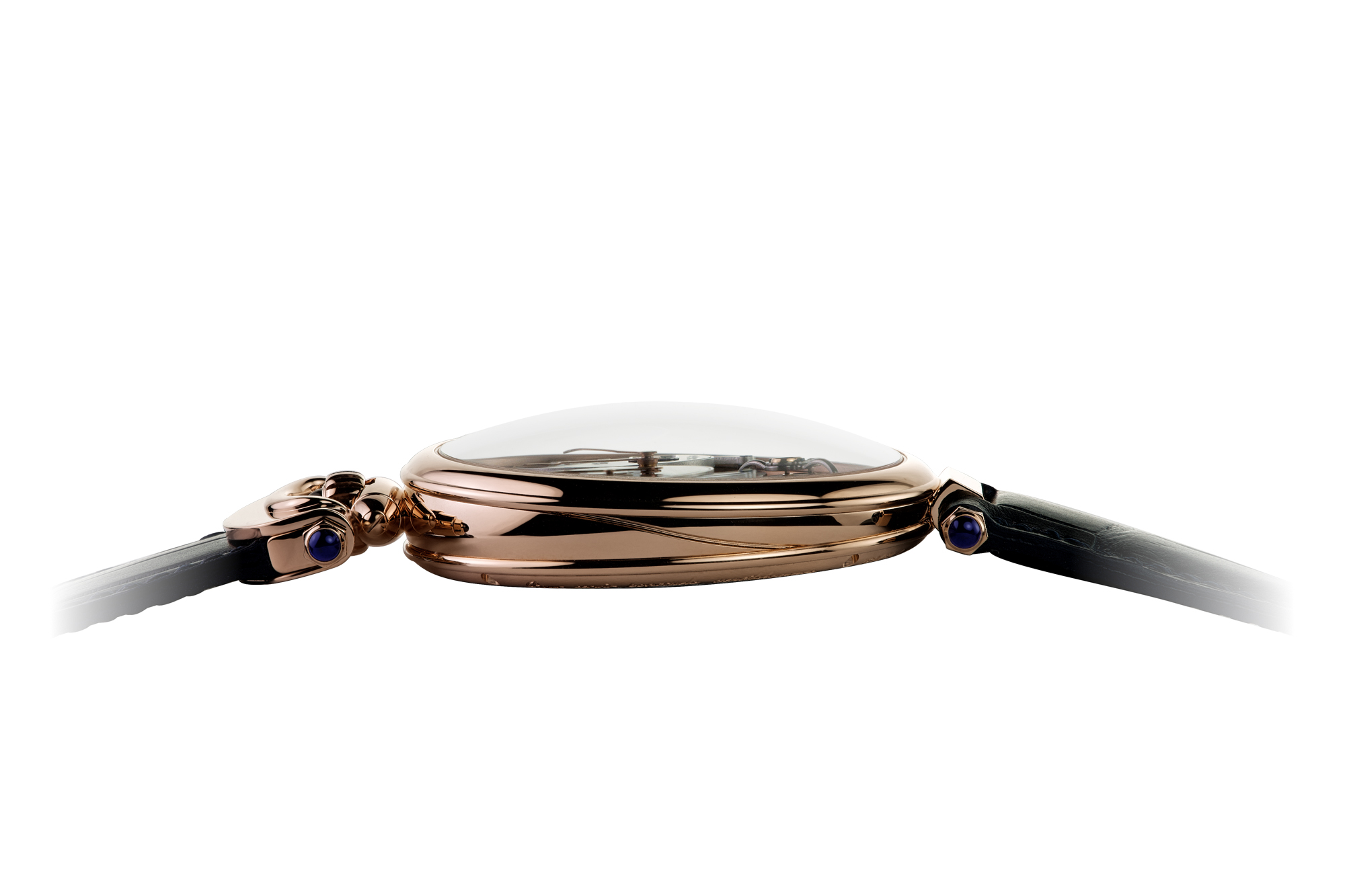 PS: "For nearly 200 years, the House of Bovet has handcrafted the finest timepieces. This year, to further ensure Bovet's excellence, Mr. Pascal Raffy has limited the House's annual production to 800 handcrafted timepieces, making all components in-house, respecting Swiss artisanal processes, and restating his commitment to exclusivity and uniqueness."