Taking its cue from the neon lights that come on after the sun sets at vibrant cities like Hong Kong, Singapore and Beijing is the all new Roger Dubuis Excalibur Blacklight. The design aesthetics of the timepiece is a pleasant reminder to all of us of the nightly splendour of the buzzing Asian cities which are lit with neon lights, unique and modern infrastructure and a lively spirit.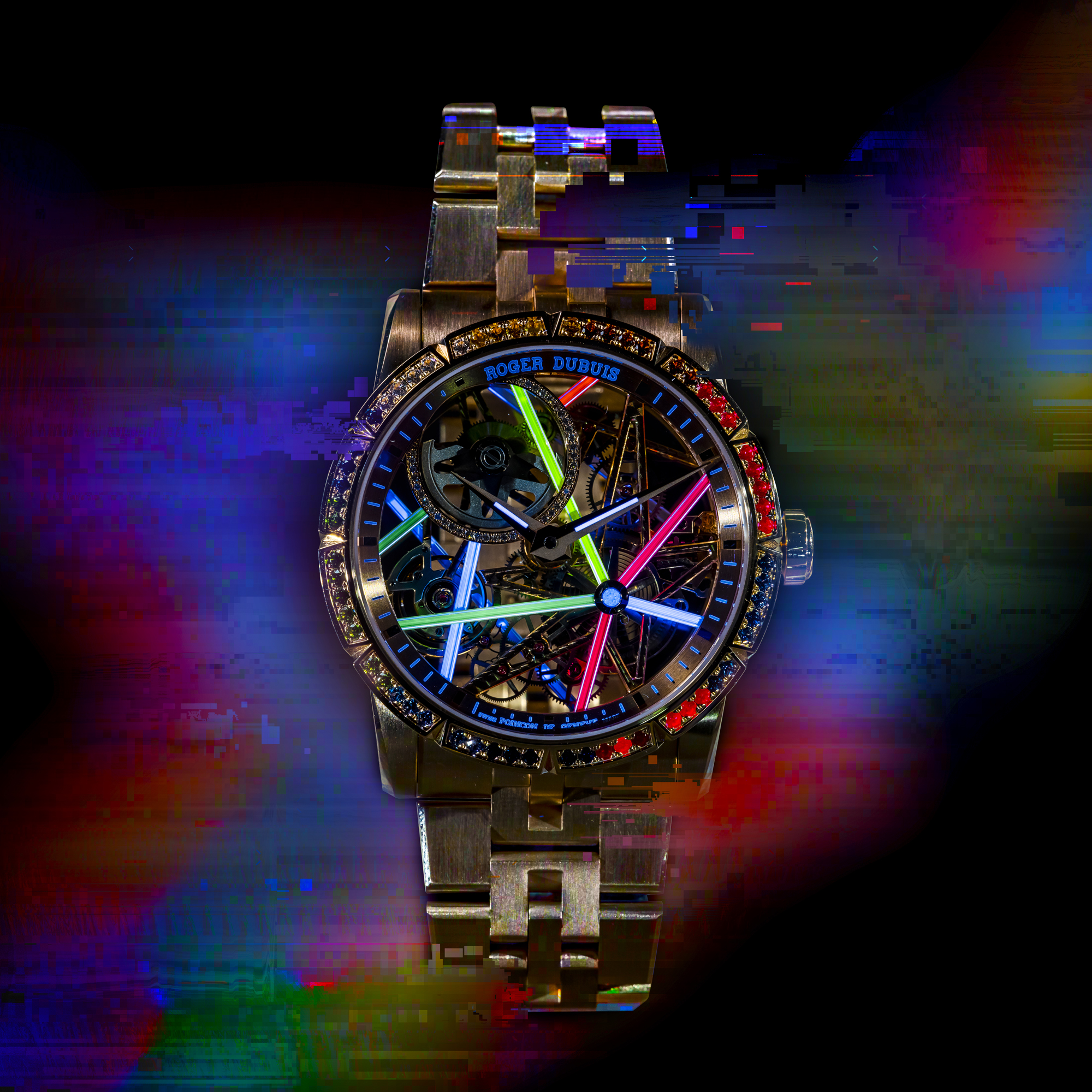 Like the cities it takes inspiration from, the Excalibur Blacklight transforms at the boundary between day and night. During the day, the watch renders an aesthetic that is subtle with dignified tones of white, black and grey. The night mode offers an explosion of a " kaleidoscopic livery of other-worldly colours" across the calibre and flange of the timepiece.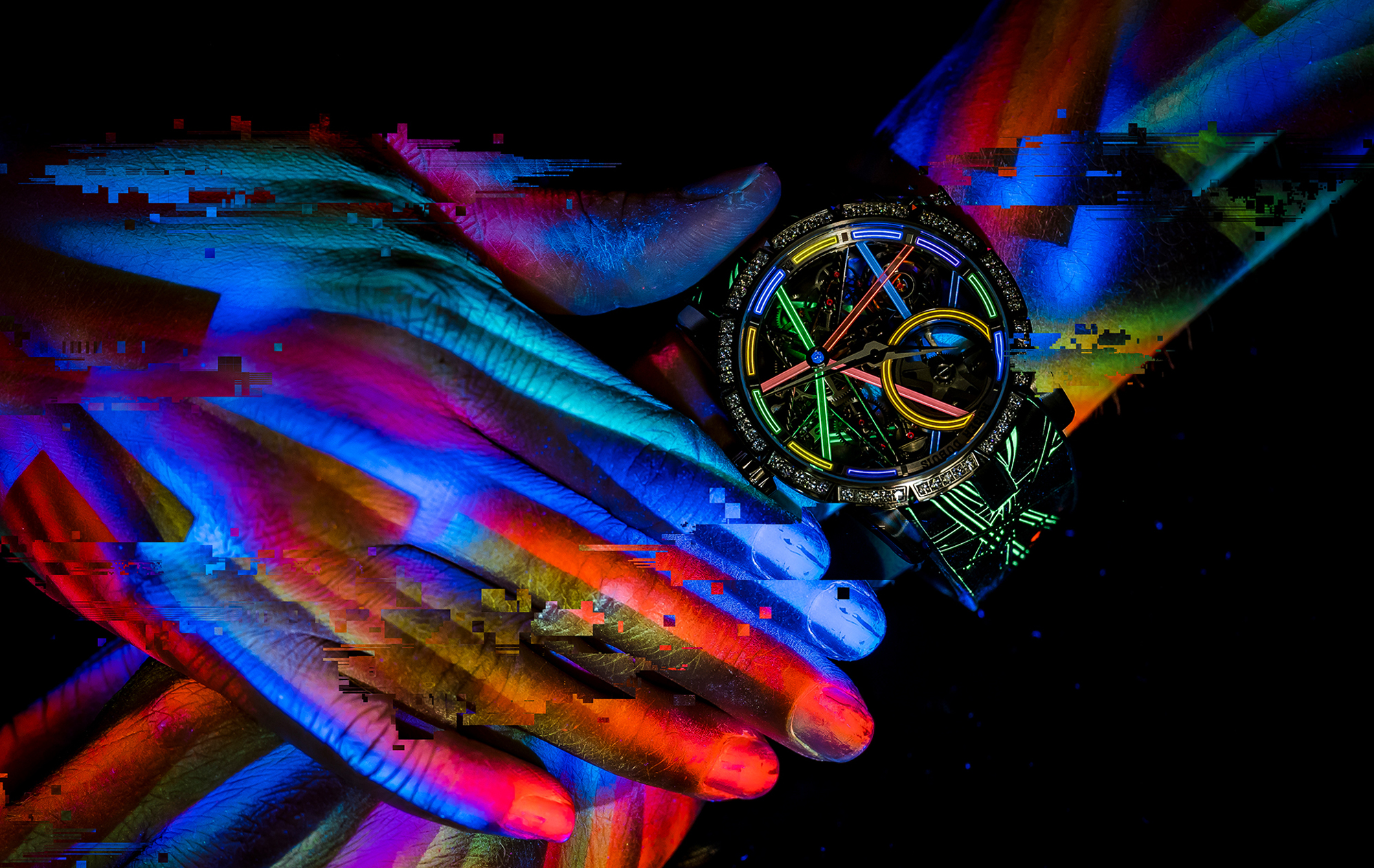 The brand has teamed up with one of the city's last neon masters, Wu Chi Kai, to transform one of Roger Dubuis' signature codes into one of Hong Kong's iconic neon lights in tribute to the Excalibur Blacklight. Says Wu: "Neon art is obviously something very close to my heart, and it is something that gives Hong Kong its flavour and metropolitan feel. The art of neon is also one that requires attention to detail, experience and craftsmanship – skills and character that I respect in the watchmakers of Roger Dubuis. As a neon maker, I can truly appreciate how Roger Dubuis has used this very special art and technique to bring to life the Excalibur Blacklight."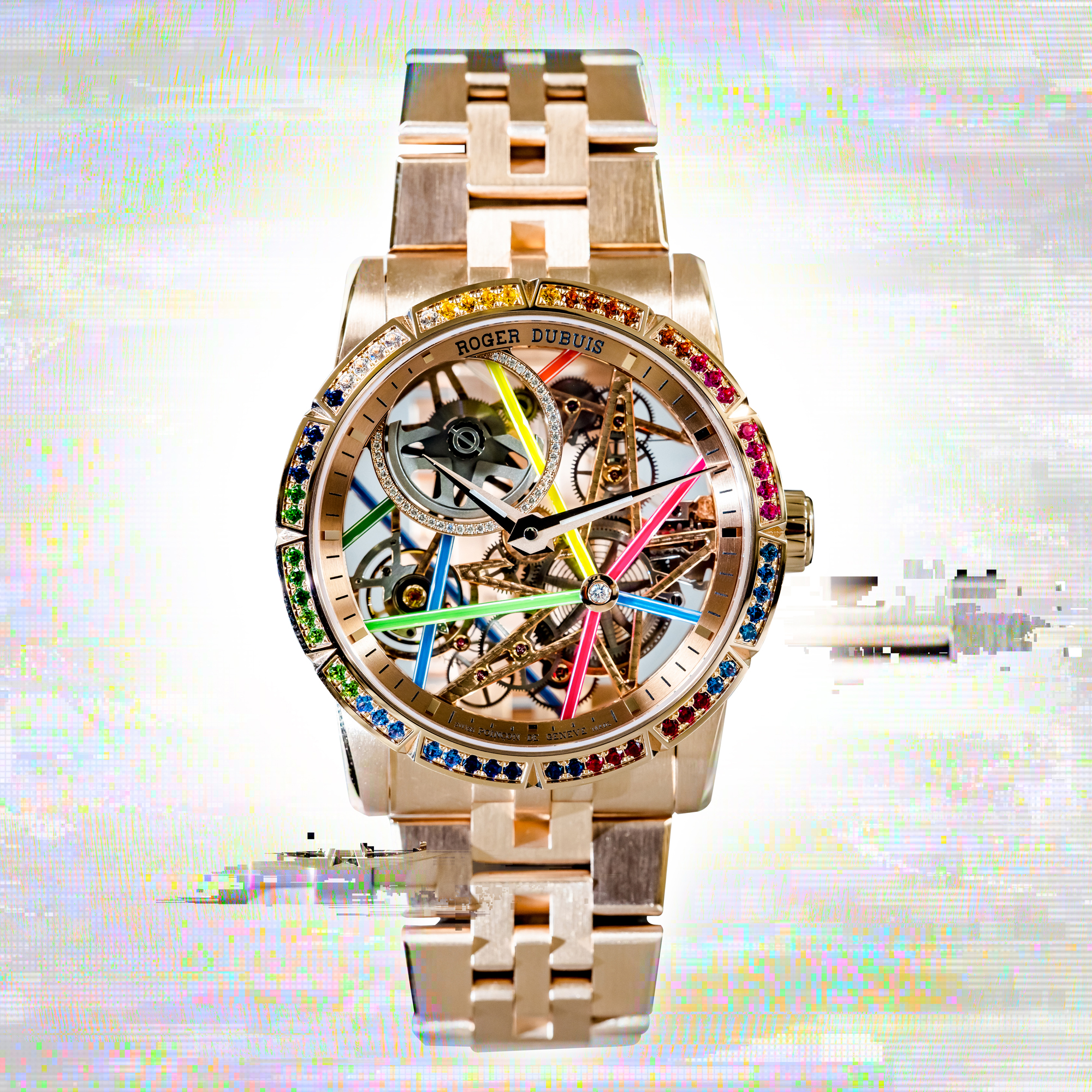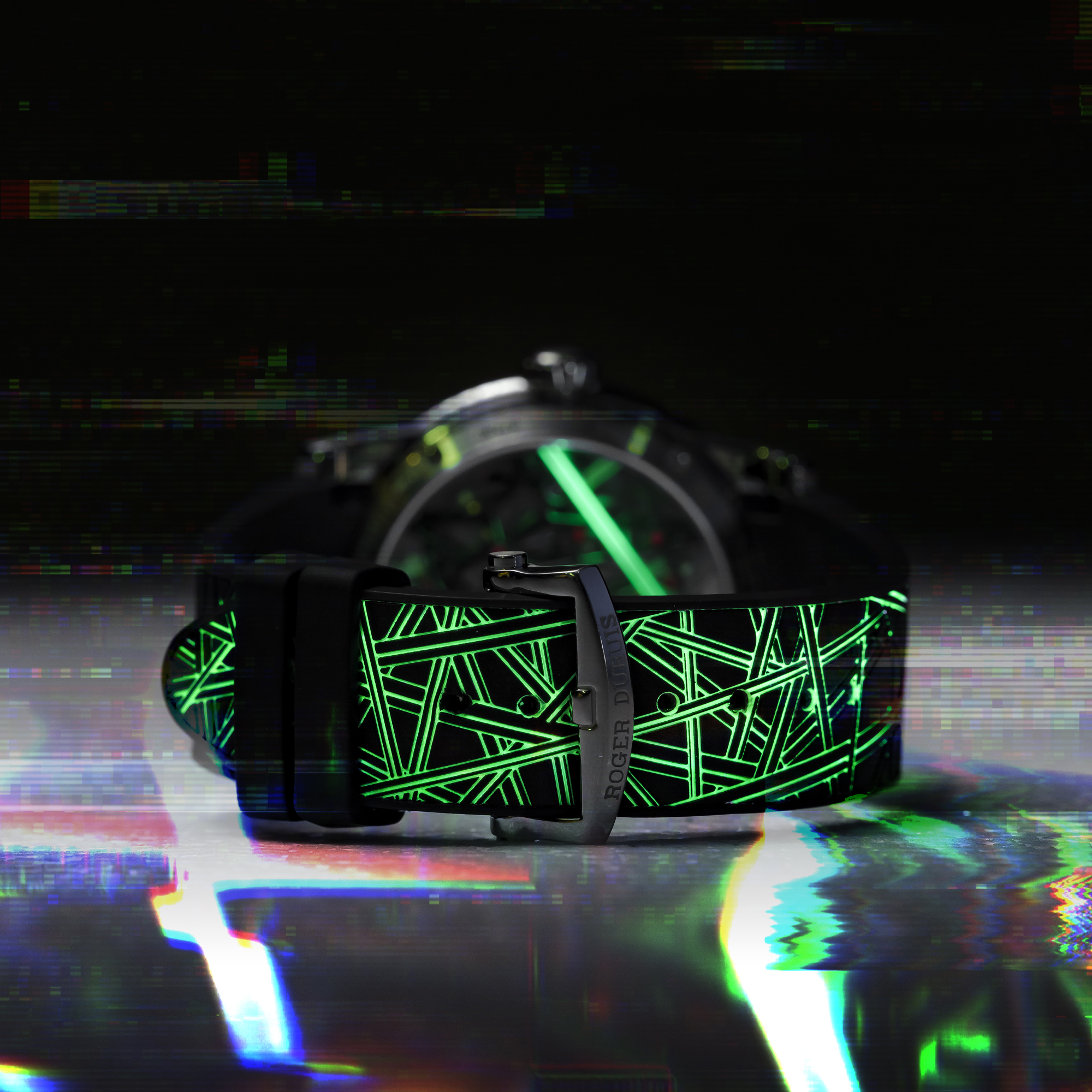 Powering the watch from within is the Maison's innovative automatic skeleton RD820SQ calibre interwoven with a unique web of crystalline UV-reactive micro-structures of the Excalibur Blacklight. Set in a white gold with a constellation of round diamonds, the Roger Dubuis Excalibur Blacklight is available in a daringly 21st century luminescent rubber bracelet.