Like the name suggests, the Legacy Machine 101 also known as LM101, is a collection of timepieces that focuses on the essentials of mechanical watchmaking – the time, the power reserve, and the movement. The release of the MB&F LM101 in 2014 was a curve ball -- unexpected, as the brand had been on a streak of releasing over-the-top watchmaking marvels like LM1 and LM2. There was a general consensus on the expectation of seeing a complicated and daring third Legacy Machine. So when the LM101 – a rather simple timepiece that focused on the bare essential of watchmaking – was announced, it took most many by surprise.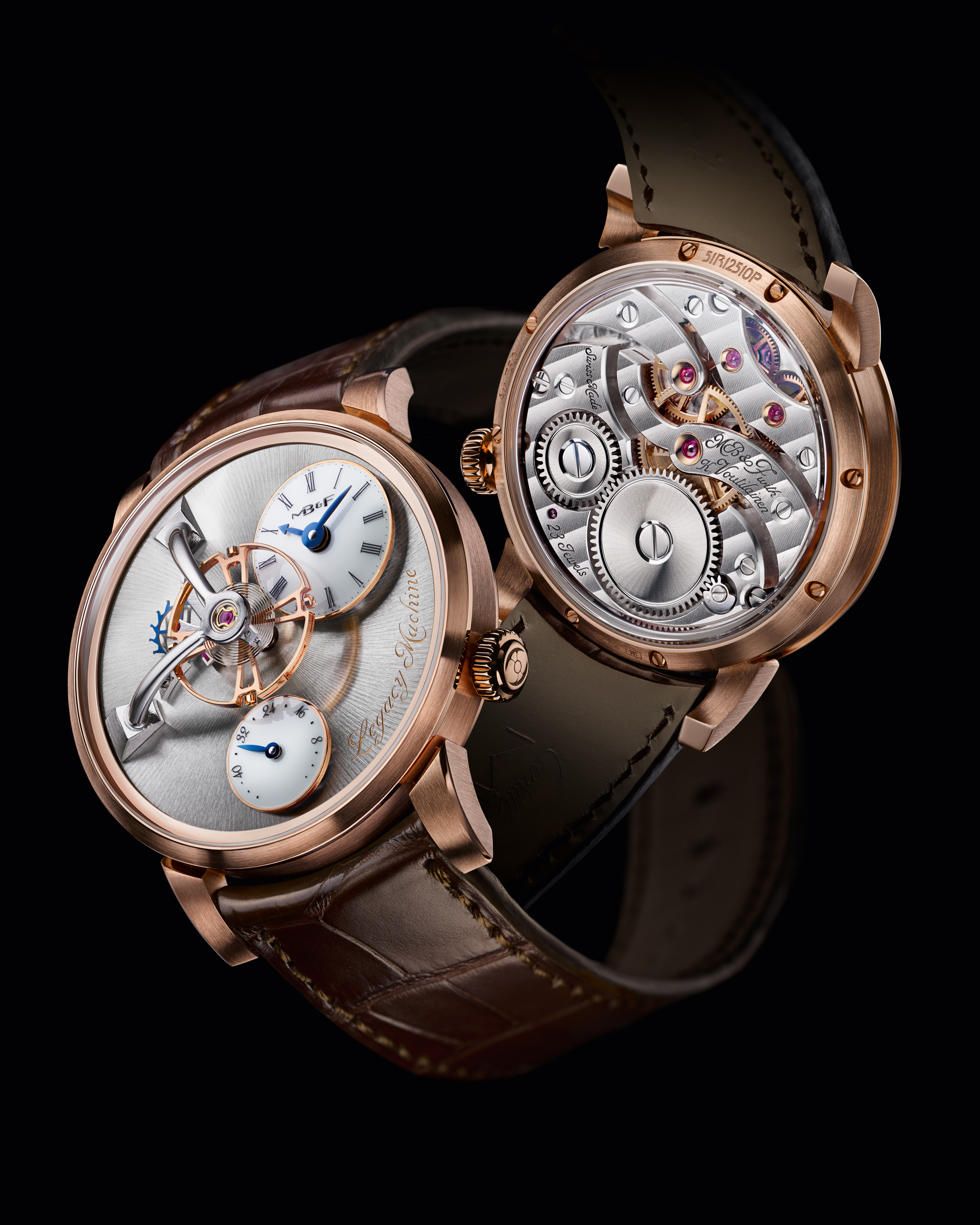 Forget daring and complicated, the LM101 with its 40mm case diameter, is an elegant, restrained mechanical timepiece from MB&F.
While a stark deviation from its USP lead to a relatively few sales of the LM101s during it initial years, there has been a noticeable change of heart since the brand released the LM101 Palladium edition in 2019 and the LM101 MB&F x H. Moser collaboration in 2020. While the former was received with much fanfare with 18 pieces sold, 60 pieces of the latter was spoken for in a matter of days.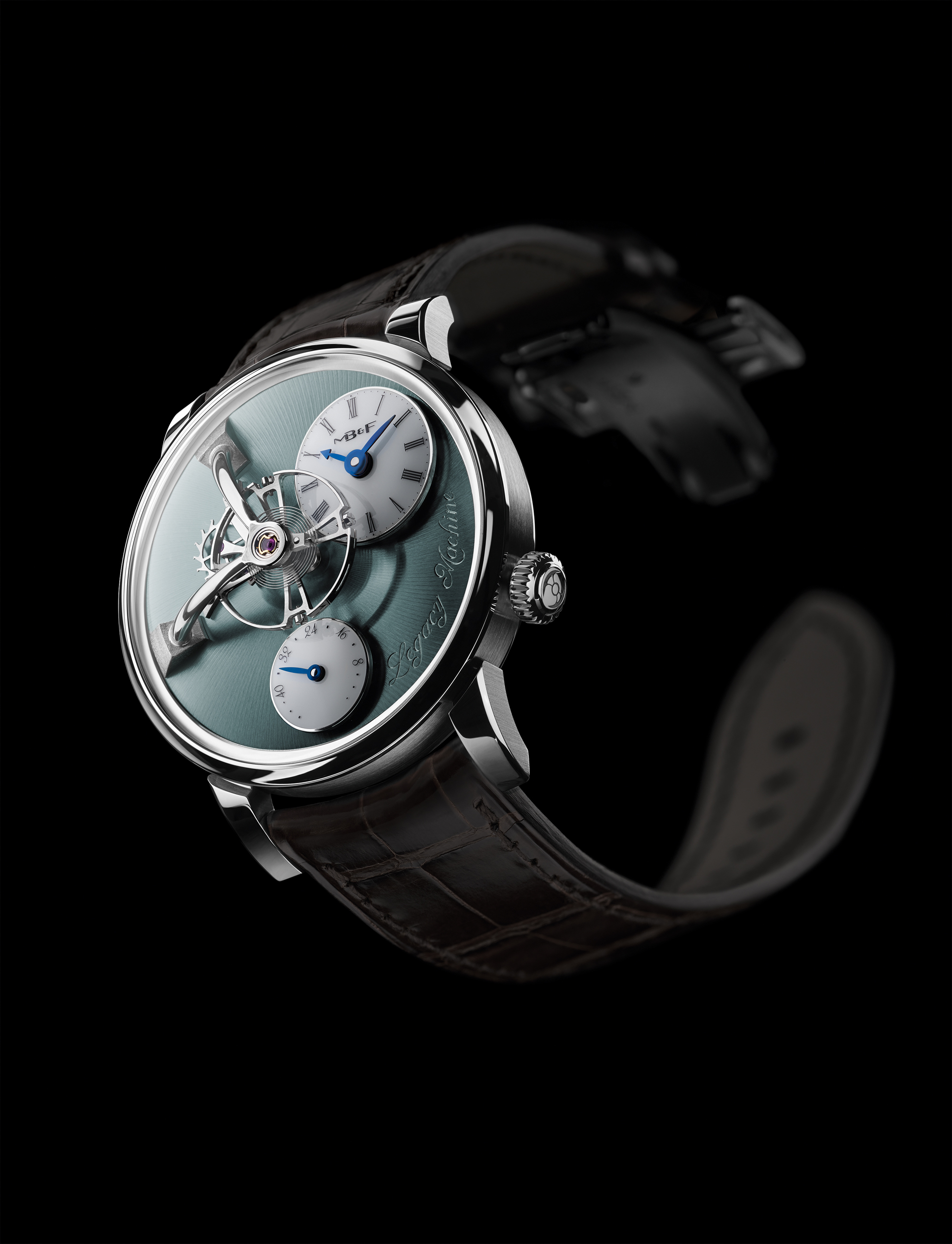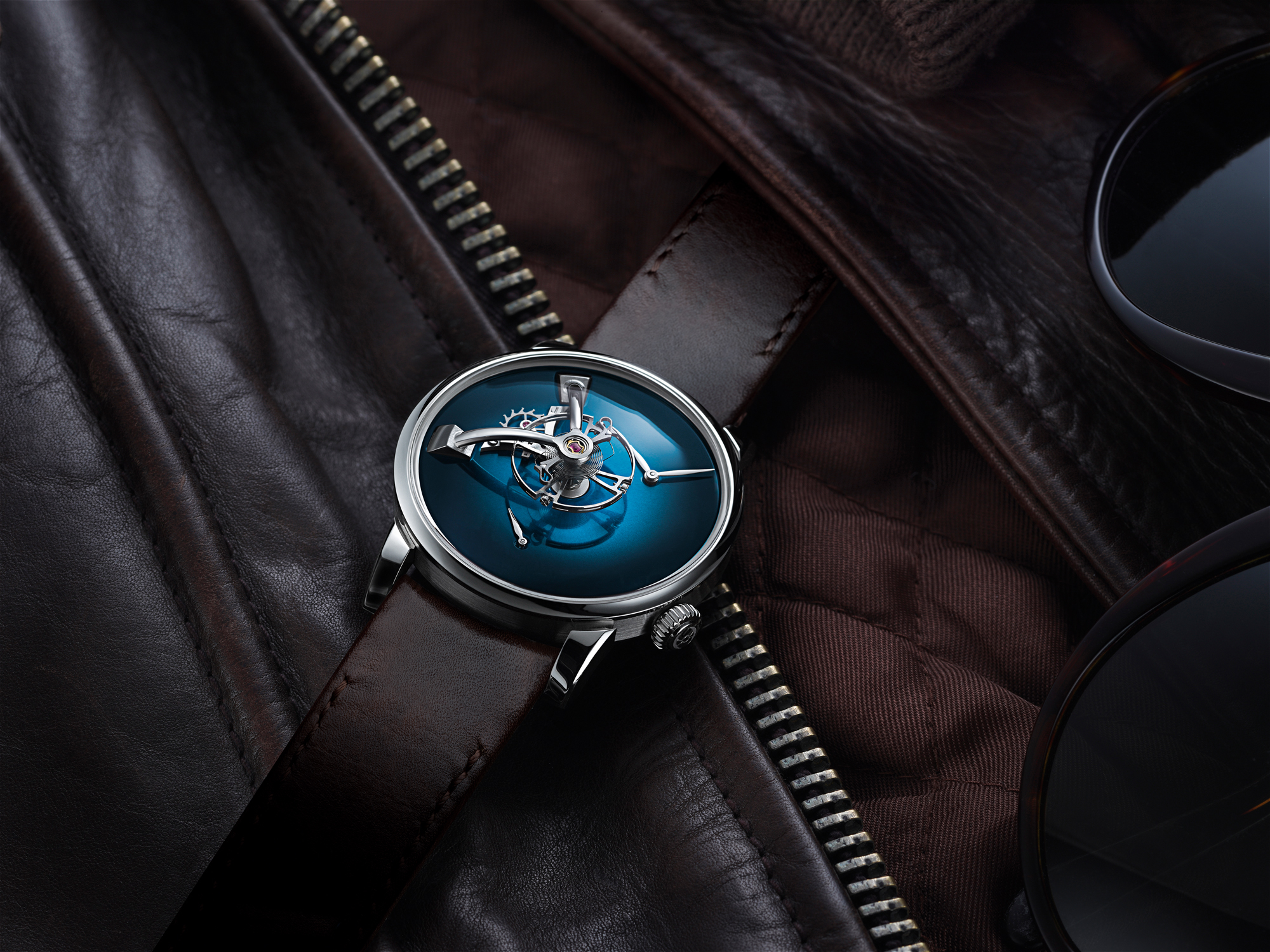 Keeping the spirit of innovation of success alive, MB&F has now launched three new LM101 editions for the year 2021. These new timepieces feature subtle technical and aesthetic modifications, which include new materials (for the first time a stainless-steel version) and dial colours.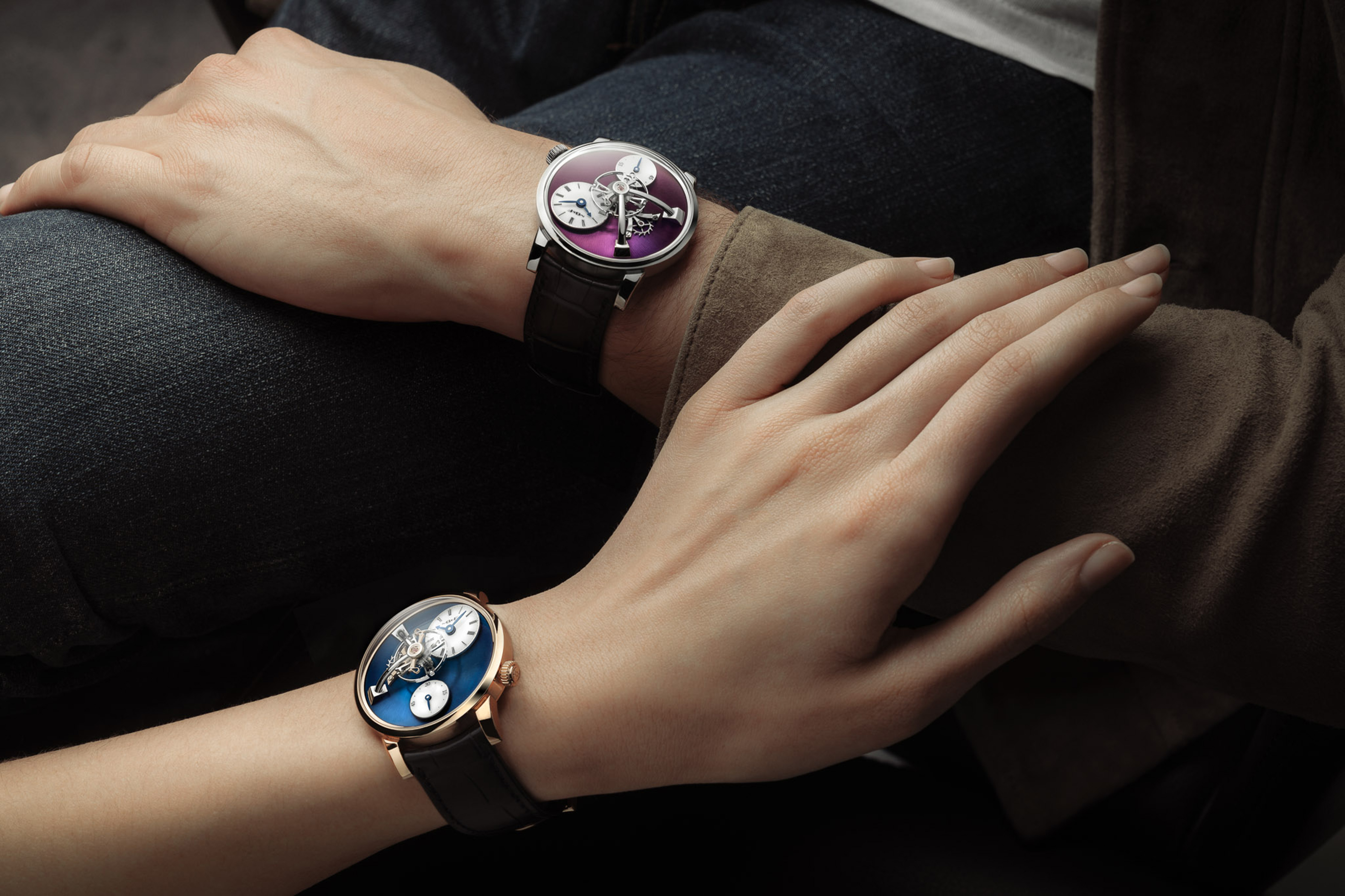 The new timepieces also stay true to the DNA of the collection and put the focus on the essentials of the watch like the time and power reserve that is indicated on the hovering immaculate white subdials. The timepiece goes further to enhance its main star – the signature "flying" balance wheel – sitting magnificently on the fine sunray-engraved dial. The sapphire crystal protecting the dial appears to be invisible, allowing the wearer an uninterrupted view of the dial.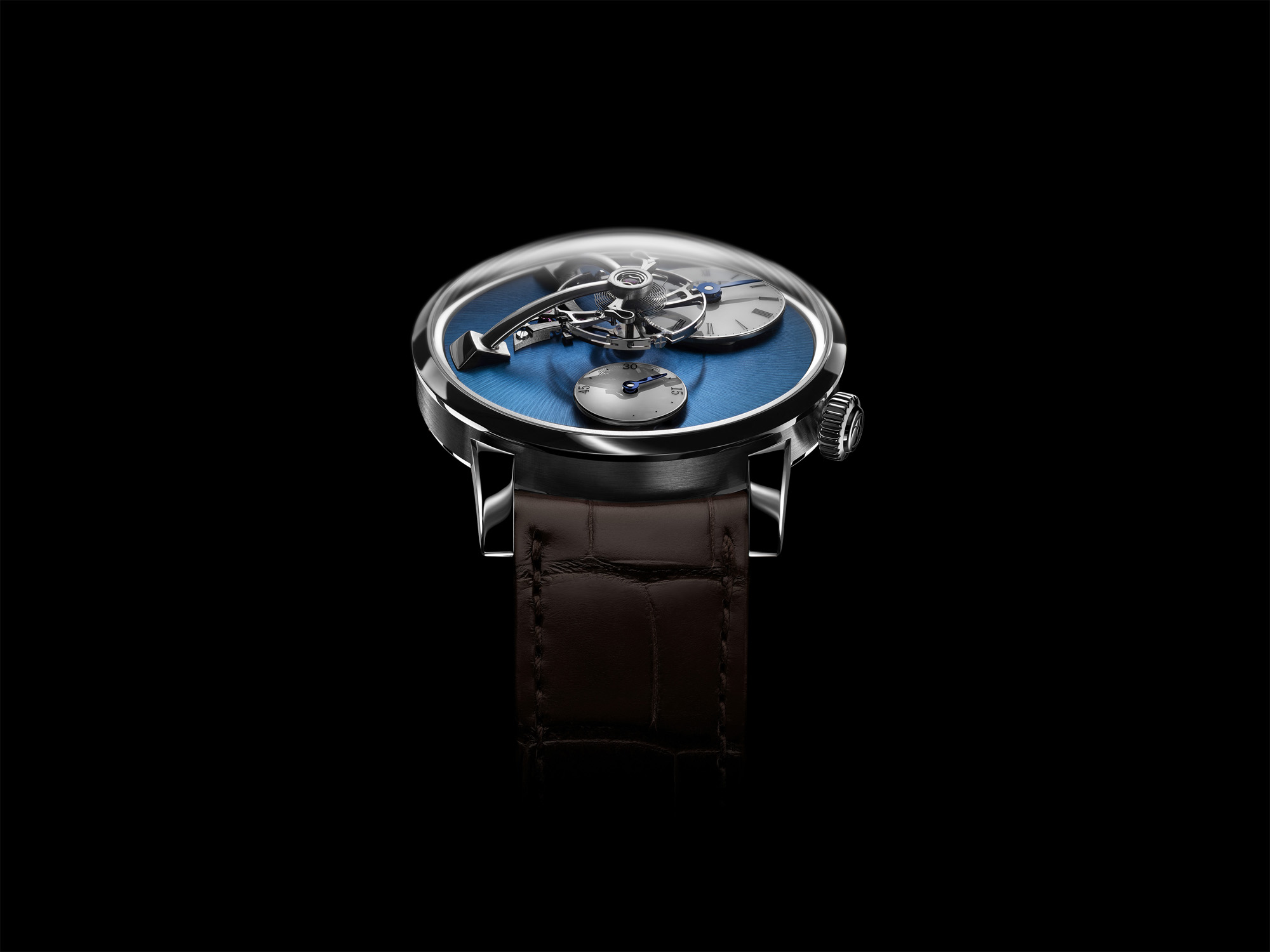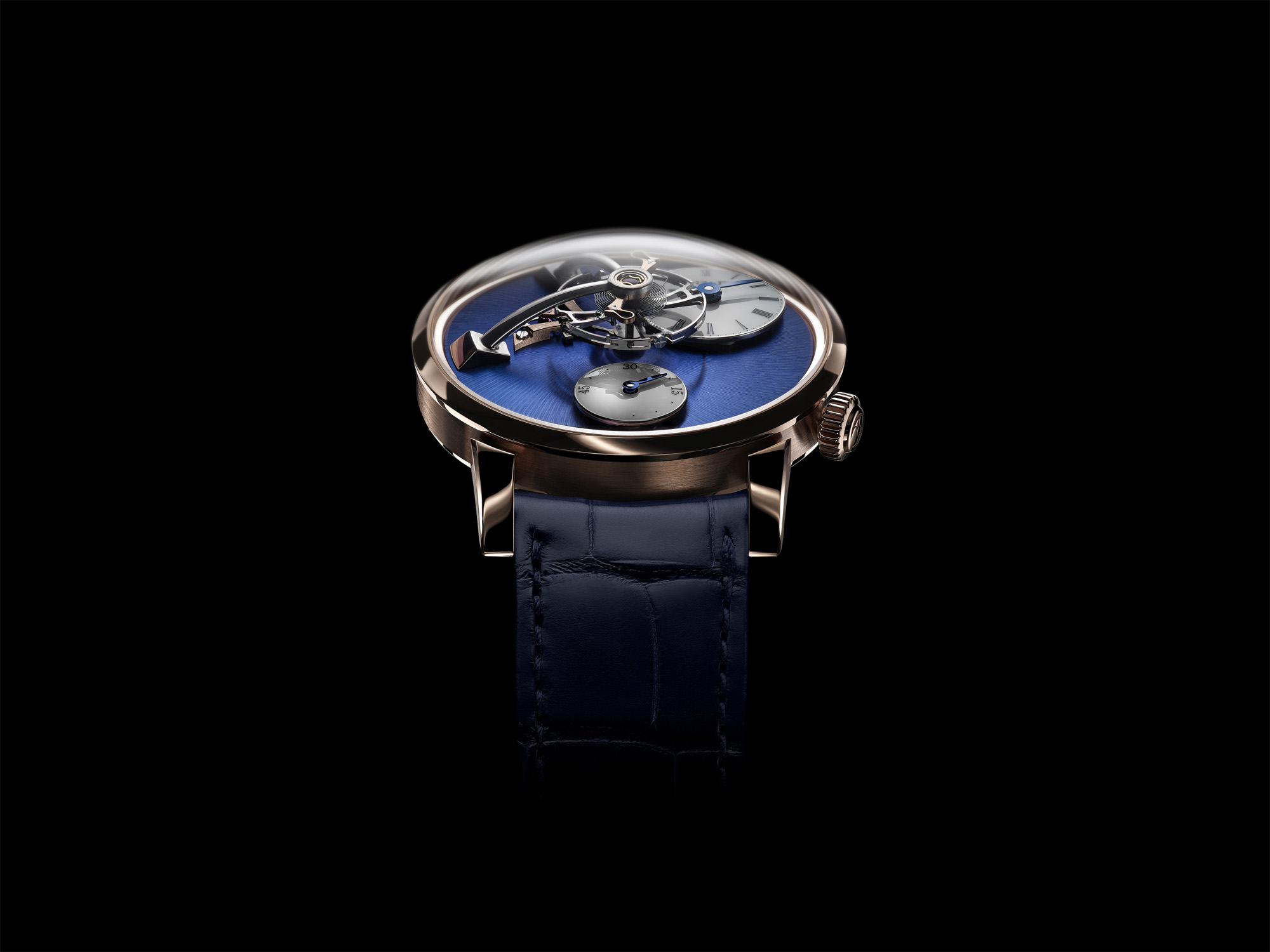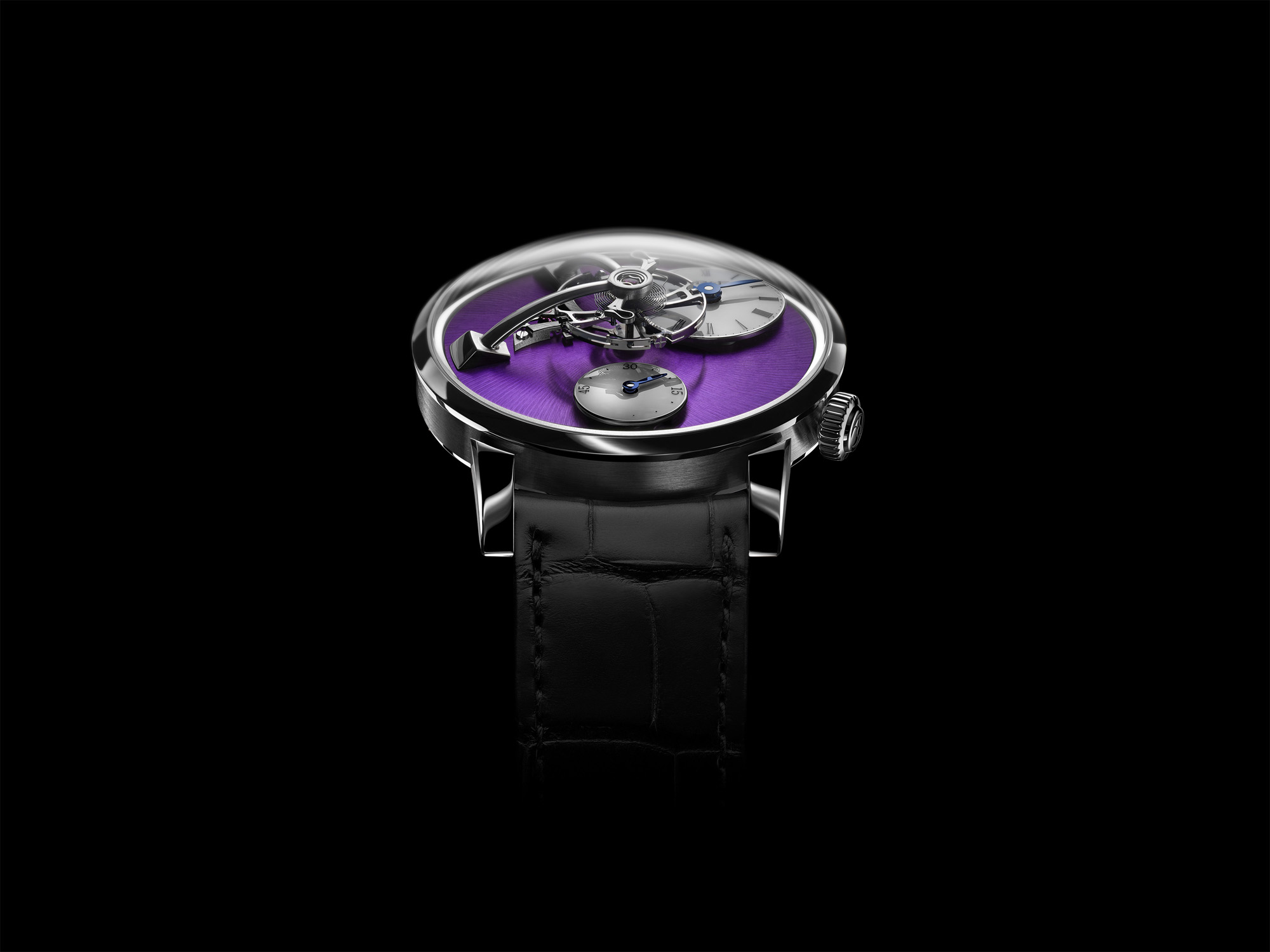 The 2021 MB&F LM101 is available in 18K white gold with purple dial plate, 18K 5N+ red gold with a royal blue dial plate and a stainless-steel version with a light blue dial.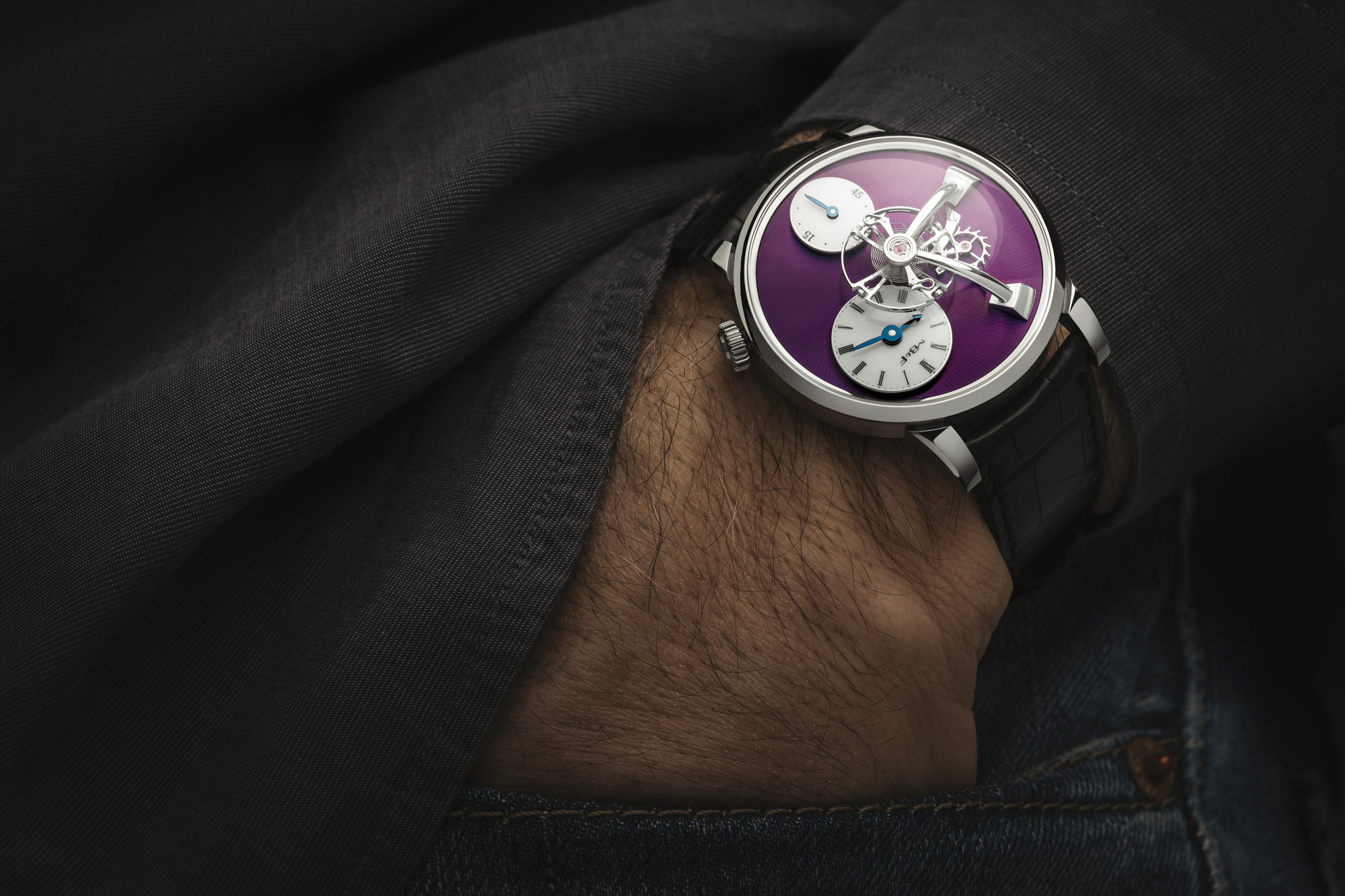 The price of the new editions of the stainless-steel version is INR 39.77 lakh approx. (exclusive of taxes) and the red and white gold version is INR 47.88 lakh approx. (exclusive of taxes).
All new editions of the 2021 MB&F LM101 are available here.