Though the COVID-19 pandemic brought the world to a standstill, it also gave people the opportunity to pursue new activities in the lockdown. While for some that meant building their culinary prowess and developing musical talents, horophiles Andrea Furlan and Hamad Al Marri took the opportunity to establish an entirely new watch brand, Furlan Marri. On Kickstarter no less.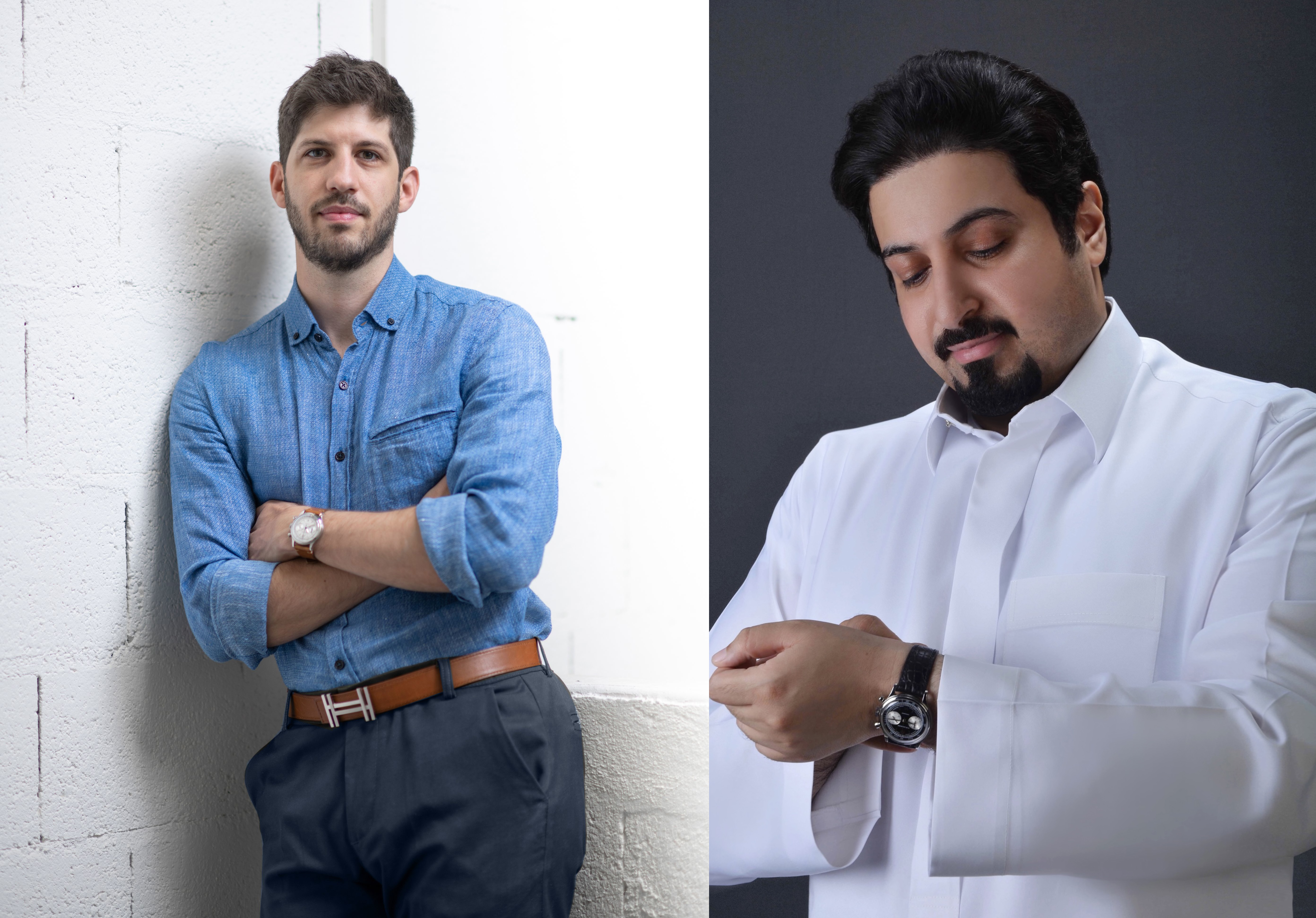 This was March 2021, but the buzz around the duo's eponymous watch brand had been building for a while. Since September 2020, friends Andrea, a Swiss industrial designer, and Hamad, a watch collector, and artist from the Middle East, had been reviewing their watches with interested people in Switzerland, Los Angeles, New York, and Singapore, among other places. They had been in touch with journalists and bloggers, and had prepared a detailed launch campaign on Kickstarter. As a result, when they went live on the crowdfunding platform, within 35 seconds they had received the required amount to create their brand, eventually doing +1450 per cent of the initial goal. As part of that launch campaign, Furlan Marri received about 3,550 watches as orders.
So what's so striking about these watches? Brand Furlan Marri's tagline is 'Attractive Wristwatches', and at the time of the Kickstarter campaign, five watches could be pre-ordered. There was Laccato Nero Ref 1022-A (a two-tone black lacquer dial with a honey-coloured strap), Farro Ref 1022-B (4N rose gold plated with taupe strap), Havana Salmon Ref 1031-A (a salmon and chocolate colour dial with a taupe strap—the most ordered on Kickstarter), Mr. Grey Ref 1041-A (a dark and light-grey colour dial with a black strap), and Tasti Tondi Ref 1011-A (a white cream and light-grey colour dial with a honey colour strap). These were priced at an 'early bird' US $350 each (first 300 orders were priced at US $330). All chronographs and their design were inspired from the twin register chronos from the 1940s and 1950s, from the houses of Patek Philippe, Vacheron Constantin, and Lemania. With 38mm cases made of polished, 316L stainless steel, the watches had anti-scratch, double-domed sapphire crystal with five layers of anti-reflective and anti-fingerprint coating; the water resistance was 50 metres. Inside, beat a Seiko VK64 mechaquartz movement, a mechanical module that could be used with the quartz battery.
Also Read | Furlan Marri's new Havana Greeen watch you should know about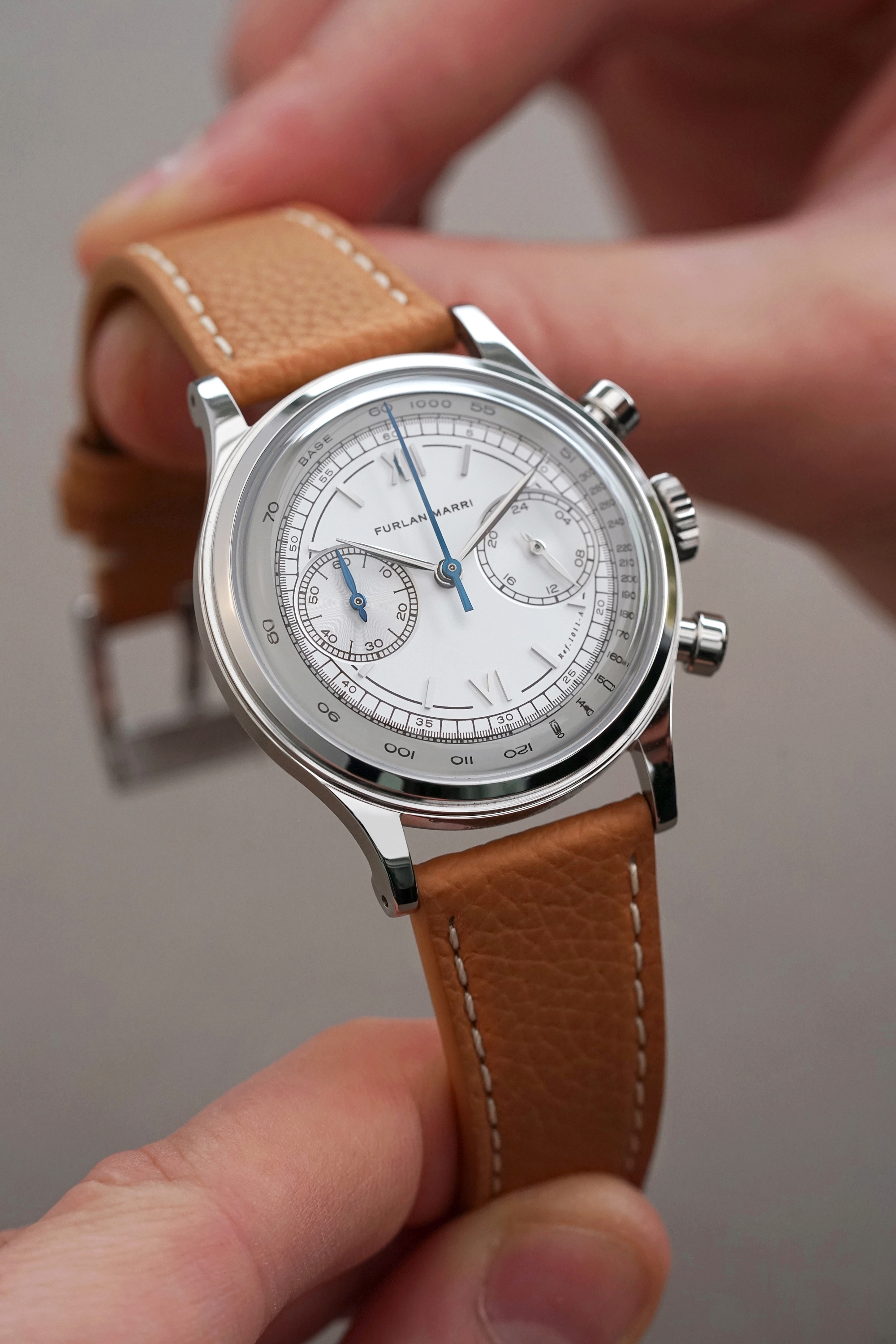 The attention to detail in these watches, designed and sketched in Geneva, was incredible for the price. Some hands were blued-steel, and the central hands were bent to fit the curve of the crystal. The pushers were engraved, and the case was crafted in three parts—the polished bezel, the polished and side-brushed body, and then the engraving at 6 o'clock with the reference number of the collection. The screw-down decagonal caseback was circular brushed, inspired by the decagonal caseback created by François Borgel, the first casemaker to patent the waterproof case; the inside of the caseback features perlage. The typefaces on the dial were designed by New York's Hoefler&Co and the Argentinian studio Sudtipos. With so much going for the design, the watches had more than the share of takers Andrea and Hamad had imagined.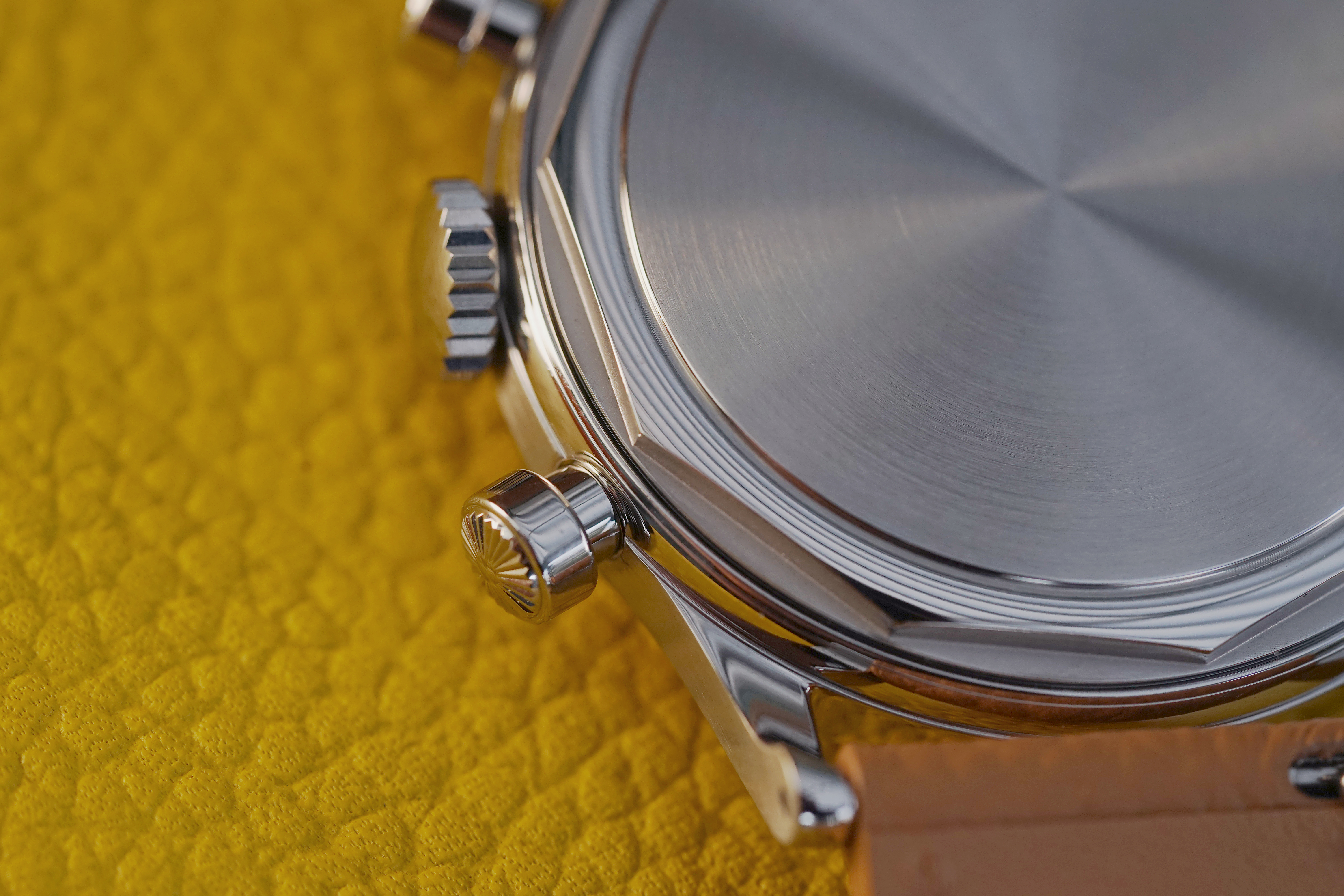 What also made them covetable was that the watches all had a limited run—the five have been permanently retired. All Furlan Marri watches have limited production—watches can be pre-ordered when the brand opens up the option to the public. This is partly the reason why the brand refers to its watches as 'stories' or ephemeral ideas that are short-lived. The second round of pre-orders, this time for the new Mare Blu Ref 1051-A, had opened up early December 2021 for 10 days—this, too, is sold out and permanently retired.
For Andrea and Hamad, theirs is a model that works for a young brand that does not have the means to develop large teams and manufactories early in their growth, and a pre-order model helps get the funding while also keeping production costs under control. The duo, who have been friends for the past eight years, felt this would be an idea that could work in building the kind of affordable, beautiful watches they wanted.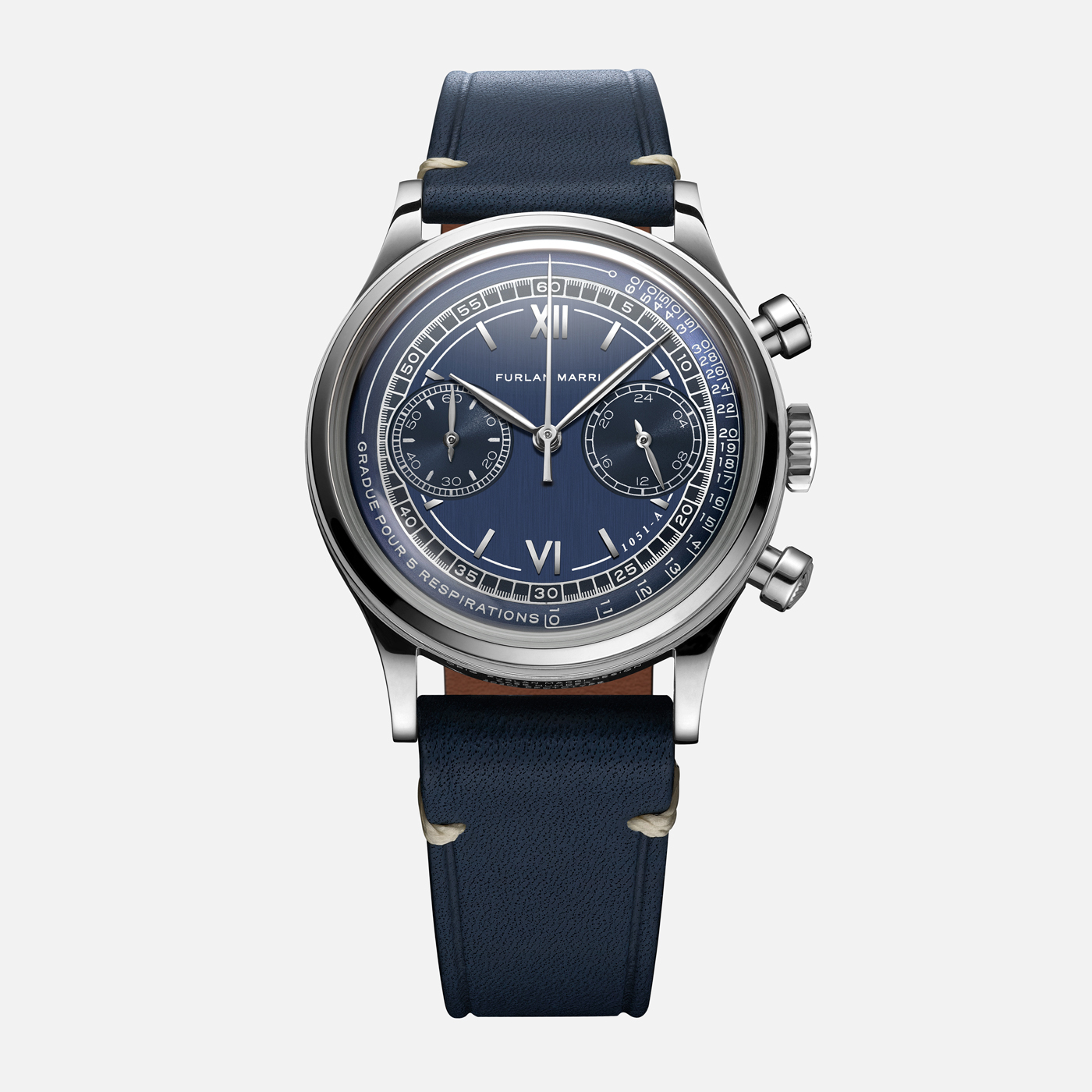 In the past, Andrea has worked with brands like Hublot and Chopard, and Dominique Renaud (founder of Renaud & Papi, who have developed calibres for Audemars Piguet, Richard Mille, and Cartier, among others), with whom he designed a watch called DR01 Twelve First. Having also worked as a watch design consultant, he has developed expertise in mass production and online distribution. With Hamad Al Marri, who is an equal watch enthusiast, Furlan says, "We wanted to create our own brand. He is from the Middle East, me Switzerland, and I think this is a great partnership. First, we are friends, and are both working and sketching from the beginning of each project. We can do almost all the important tasks with a team of two people."
WatchTime India spoke to Andrea Furlan to get a deeper insight into the brand and to understand what has contributed to making Furlan Marri the talk of the town in such a short time.
Also Read | Interview: Paula Kahumbu, Rolex National Geographic Explorer of the Year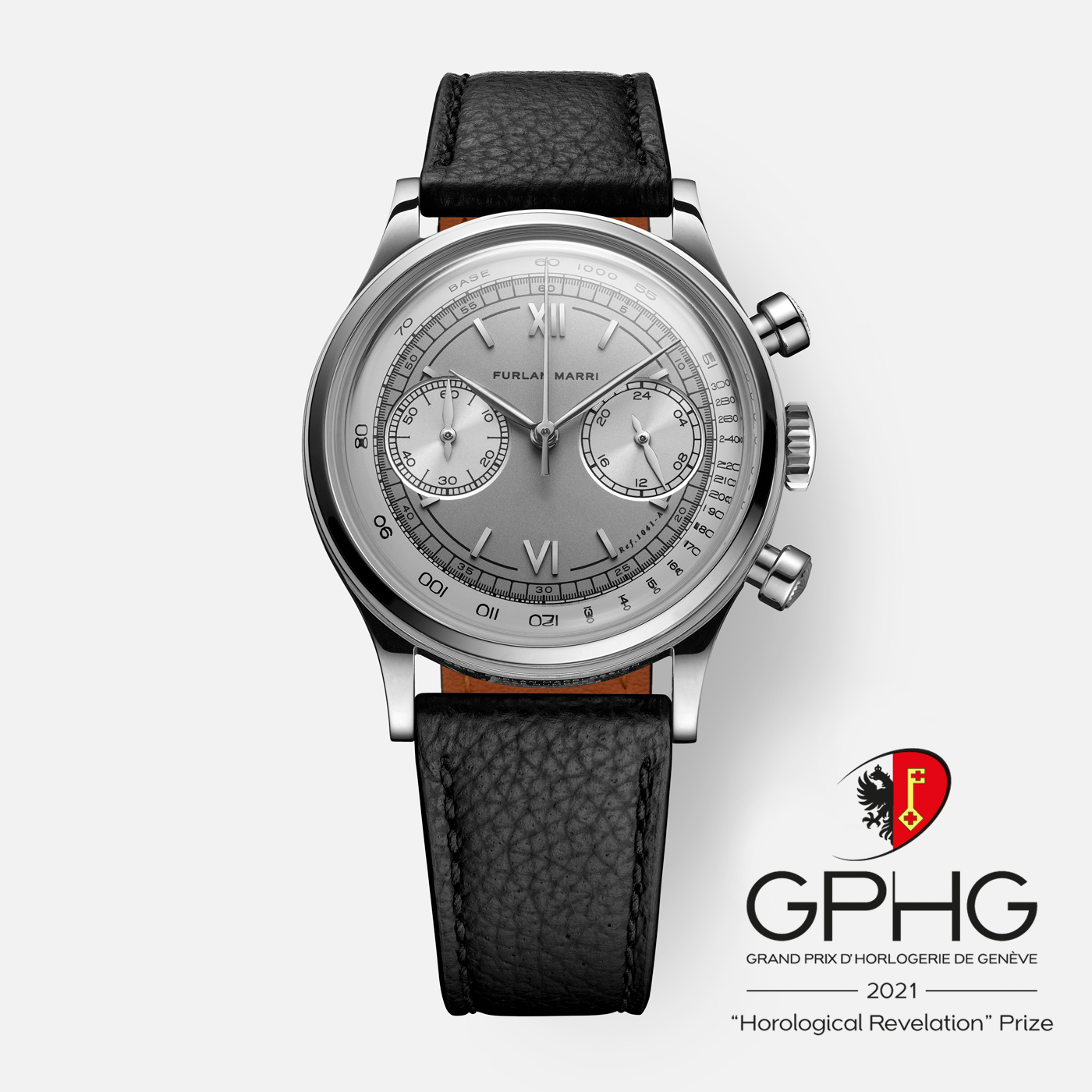 WatchTime India: Let's start by understanding how you got into watches and what attracted you to them.
Andrea Furlan: I got into watches when I was around 15, thanks to my grandfather who wore a Rolex Turn-o-Graph, and I was able to take it to sketch every time I saw him. My father taught me how to draw as he was a technical designer for the health industry. He taught me the techniques he learned with the Rotring pen, and the cutter to erase the ink on the tracing paper.
When my grandfather passed away, he gave me a watch cabinet from his friend. Later, I found that this cabinet was in fact a piece of history, containing the personal tools, glasses, and work of Mr Piguet, potentially the inventor of the mechaquartz movement with [Antoine] LeCoultre in the 80s. In that cabinet, I also found hand written letters from 1946, from Le Brassus. Letters of suppliers from Vacheron Constantin, Jaeger-LeCoultre, and Patek Philippe. Those movements made me love the watch industry, but in a creative way.
WTI: When you and Hamad started to discuss the watches and the designs, what were the key aspects that you wanted to include in your timepieces?
AF: After Dominique Renaud's project, I worked as a consultant in design for groups in Asia, and then Los Angeles a little bit. There, I helped some brands to source, design, and create the 3D renderings, and test some of their ideas on social media. I met key people who gave me precious advice and met with key suppliers. It's the most important thing people should do when they begin a project. They need to see themselves, work, experiment, control the production process, read books, and listen to people who had the same experience as what you want to create.
I love the craftsmen of the past, like François Borgel, later Taubert & Fils; I was living next to their first workshop in Geneva. Those craftsmen worked for the biggest brands of today, and Hamad and I dreamt to be there 50 years ago and have the chance to meet and work with them. That was the basis of our first collection and starting point. We are a daily reminder of those craftsmen who did so much in the past and produced sometimes the same case and elements for different brands. [That is what] Furlan Marri would be if it existed 50 years ago, but with modern production equipment.
WTI: How did you decide to go the Kickstarter route?
AF: Someone told me: "You will not be able to run a successful Kickstarter campaign. You do not know how to do it." For me, those things must be taken as a challenge. Yes, it took about one year of preparation, learning, reading books, hearing advice from people in the industry, and solid motivation. Kickstarter is a good tool to begin if you do not have your own website, although it takes a lot of commission, and won't help you get customers. You need to build this community yourself, doing the marketing, controlling every step of the product.
WTI: What are some of the aspects that you think helped popularise the brand/watch in such a short period?
AF: We do not have the answer 100 per cent as it has been really complex to do this, in such a short time. I can say that Covid-19 helped in a way, because we did this project during lockdown. People were at home. The project combines passion with a care for details. We sent some prototypes to the media, collectors, and people in the watch industry to receive their feedback. They were happy with the project, concept, and finish. So, we decided to go for it.
WTI: You treat your watches as 'stories'. Where does this concept arise from?
AF: We called our collection 'stories' because the references inside those stories are ephemeral, they will not last forever, they will not be produced after a certain period of time. Our first story is the one called 'Mechaquartz'. We called it a story because in the late 80s, during the quartz crisis, Swiss watchmakers and those in Japan invented a mechanical module paired with the quartz battery. Years later, Seiko decided to make it available for the public. But, this story is part of our Swiss history as well and should be told as it was an important part of our culture. It's very reliable, very precise, and allows us to have a thin case. We will continue this movement.
The story first appeared in the January-March 2022 issue of WatchTime India, now on stands. To read the full story, subscribe here.