Swiss watchmaker Longines has announced Bollywood actor Vikrant Massey as a 'Brand Friend'. At an event that took place in The Imperial Hotel, New Delhi, the 35-year-old actor, known for his memorable roles in movies like A Death In The Gunj and Haseen Dillruba, along with India's ace swimmer, Sajan Prakash, unveiled the watch manufacturer's latest timepiece, the HydroConquest XXII Commonwealth Games, in India.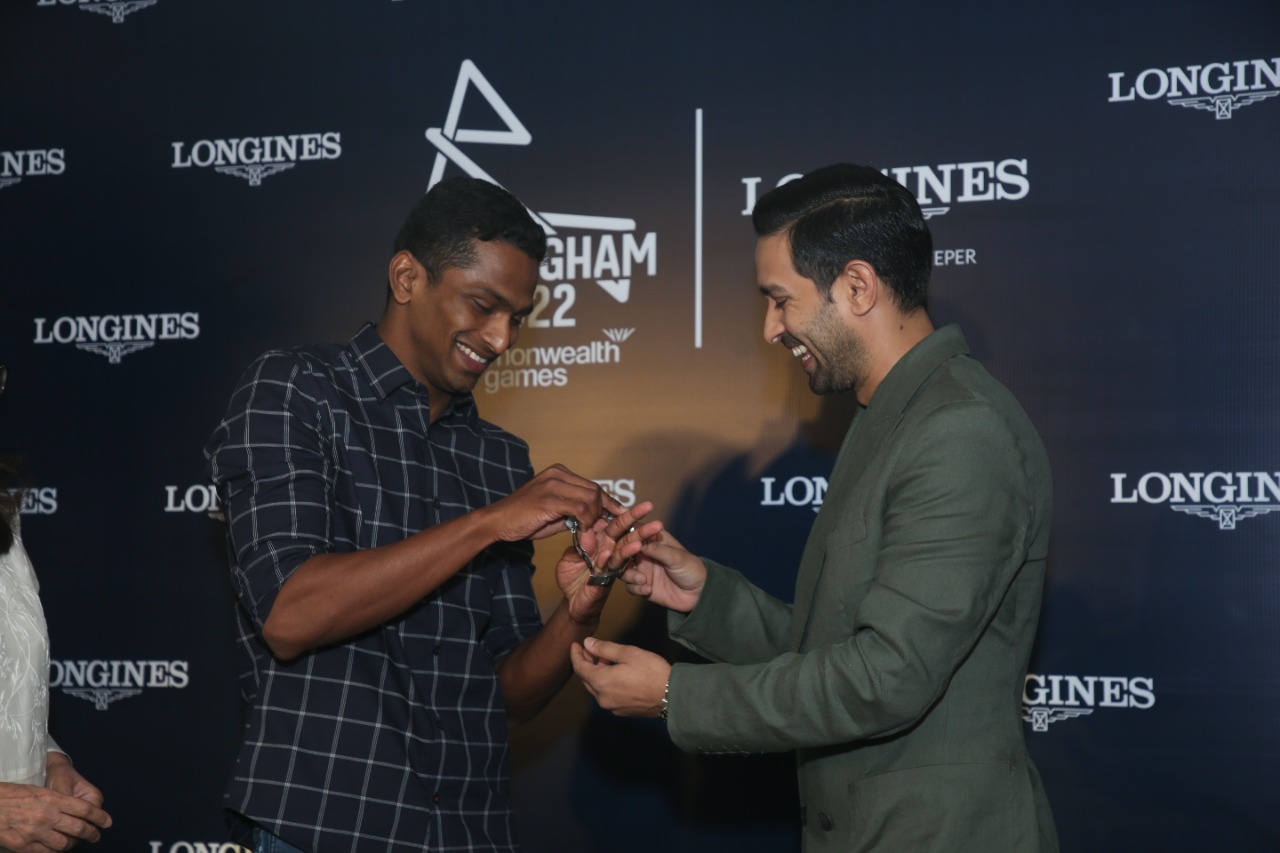 Longines is the official partner and timekeeper for Commonwealth Games Birmingham 2022, and their partnership with the multi-sport event goes back to the early 1960s. Limited to just 2,022 units, the new watch celebrates this association and features the vivid colours of the event logo on its black ceramic bezel as well as on the minute track of its black sunray dial. Moreover, the 41mm timepiece comes with a solid caseback that is engraved with the Birmingham 2022 logo and 'Limited Edition – 1 out of 2022'. To add to its sporty looks, the HydroConquest XXII Commonwealth Games has been paired with an ergonomic stainless steel bracelet.
Also Read | Longines Aviation Bigeye
Speaking to WatchTime India, Vikrant Massey delved deeper into his association with the brand and his love for watches. Excerpts from the interview below.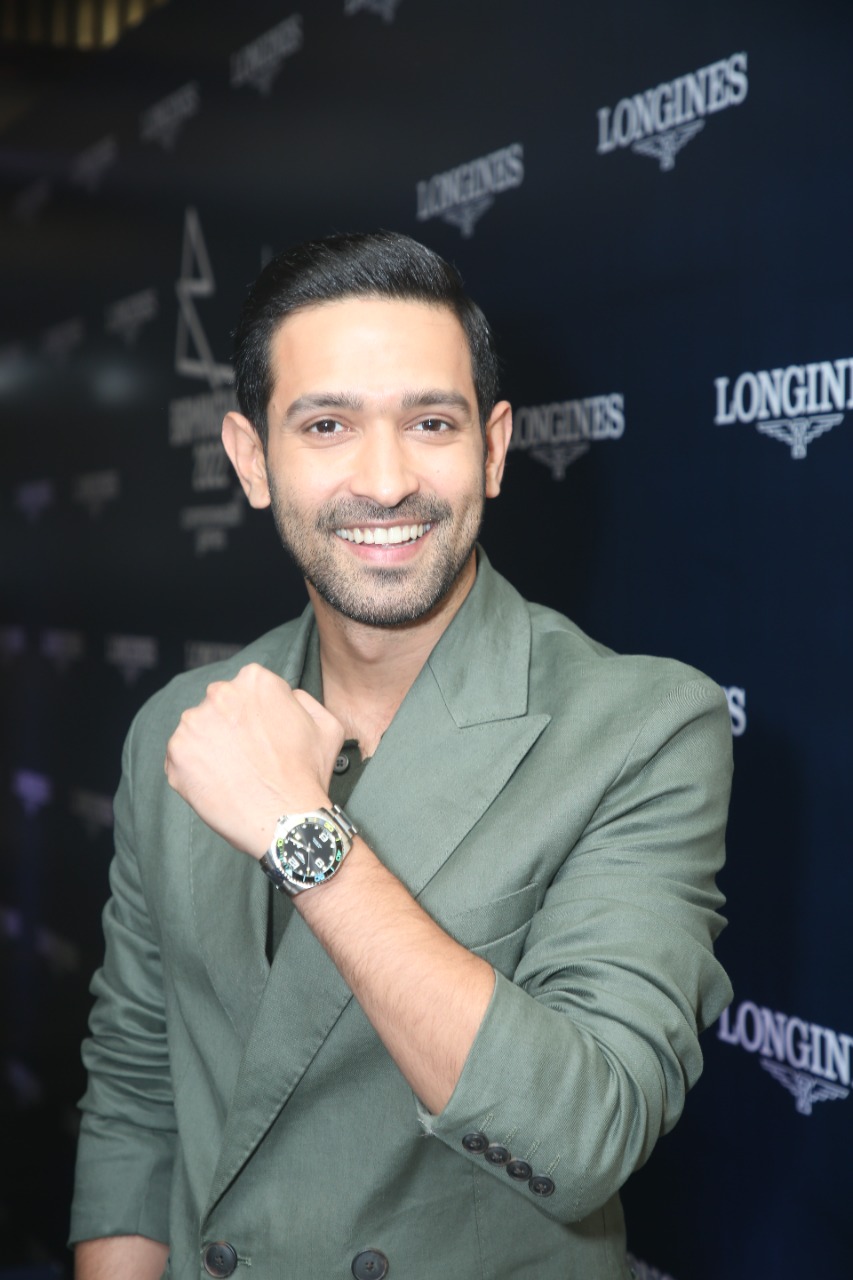 WatchTime India: What made you choose Longines to become their brand friend?
Vikrant Massey: To be honest, I don't think I have the audacity to choose Longines. They have been kind enough to choose me. They are one of the leading watchmakers in the world and have been making watches for more than 190 years. Longines stands for perfection, performance, and elegance. Probably they saw these qualities in me, and that's why reached out to me for an association. These are the value systems that I would like to believe I stand for. I am really excited about this association, and it's also a moment of great honour and pride for me.
WTI: Tell us about your interest in watches.
VM: I love them. The only accessory that you will always find me with is a watch. I can't step out of my house without a watch on my left wrist.
WTI: What was your first watch?
VM: It was a Tissot. My wife, who was my girlfriend then, gifted it to me and I continue to wear it. I am a superstitious person and like to wear that particular watch on important occasions. In fact, I wore it so much that after a point of time I had to replace its strap with a new one. I have been wearing it for around nine years now.
Also Read | A history of aviation as seen through Longines watches
WTI: What do you look for when you buy a watch? Is it the complications, design, or mechanical artistry?
VM: I think all of these. More complications mean the watch is more expensive and then you have to watch out for your budget. But the beauty of the watches by Swatch Group is that they are affordable, comfortable, and elegant, which is paramount for me. A watch brand should stand for something and I look for their values. I also believe in minimalist elegance and that's what I want in my watches.
WTI: Is there anything that you particularly like about the new Longines HydroConquest XXII Commonwealth Games?
VM: Firstly, I like it because it's a Longines watch. Secondly, it's a very comfortable and beautiful watch in stainless steel. The bezel displays the colours of the Commonwealth Games. It's limited to just 2,022 units, which signifies the year we are living in. I am honoured to be wearing this watch.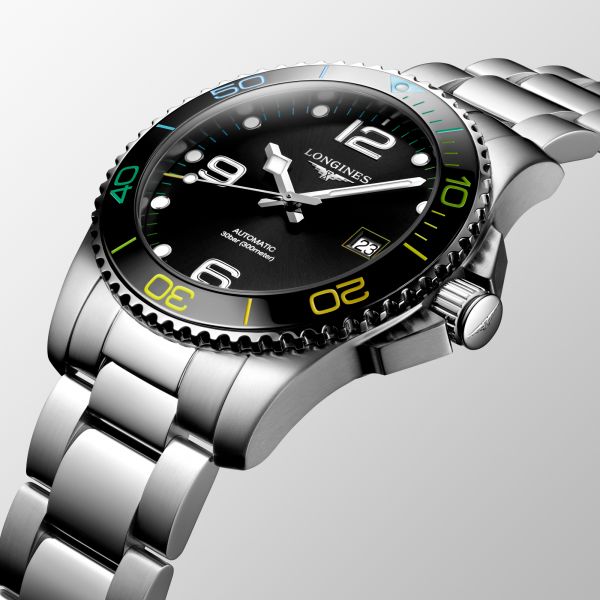 WTI: Are there any particular sports on the Commonwealth Games program that follow?
VM: I follow most of them if I manage to find some time. Sport is an integral part of my life. My father-in-law is a former national kabaddi coach and trained the kabaddi team of Himachal Pradesh, which won the national championship this year. Sports run in my family. Whether it is Commonwealth Games or the Olympics, we are always glued to the television, cheering for India like everyone else.
WTI: How do you choose your scripts? From A Death In The Gunj to Mirzapur, you have done a great variety of work. Was it a conscious decision or something that just happened?
VM: Initially, when you start, you know beggars can't be choosers. You can't go out there wanting to do what you want to do. Maybe I was really lucky. However, lately, it has been a very conscious decision to choose a variety of roles because I tend to get bored fast. I also love challenging myself and complacency is something I really detest. So, I choose roles that push me and challenge me to bring out the best in me. This is a never-ending process, you are constantly exploring yourself and evolving as a person, hence as an actor. The larger idea is to tell relevant stories that resonate with people, reflect on the times we live in and help me achieve what I aspire to achieve.
Image Courtesy: Longines