Whether you're an ardent watch collector or you're starting out as an enthusiast, the field of horology will always excite you. So, if you're on the lookout for adding more timepieces to your collection, here are a few tips to guide you along the way!
Collecting watches is a matter of taste, and passion, yes, but it also requires a thorough research into the background of the timepieces you may be looking to acquire. So here are a few tips to help you along the way:
It's a matter of taste, budget, and market research
Educate your palates. Study the prices, and trends in the secondary market to guarantee the value of your collection. A secondary market provides you access to the watches via auctions houses, second-hand watch stores, online retailers, and thanks to social media, directly from collectors too. For example, there are certain brands that particularly pique the interest of collectors --the two most dominant ones being Rolex and Patek Philippe. Their market values are always on a rise and the auction houses reflect these trends through their sales as well.
The most favoured watches by collectors at the moment are vintage watches, either from the high-end watchmakers like Patek Philippe, Vacheron Constantin, Breguet and Audemars Piguet or the chronograph tool watch group, which consists of iconic models in steel from various brands such as Omega, TAG Heuer, Universal Geneva and others.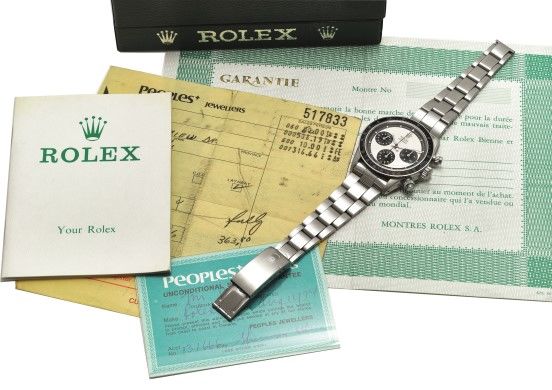 Where to find information and how to dig out past performances and trends
Working at Christie's, I am constantly exposed to collectors from around the world, indulging in their respective tastes. There is, however, one common ground where they all meet. Discontinued watches. Vintage timepieces are usually always on the radar of a collector.
Collectors often question me on the value of certain instruments which have no indicative pricelist. They range from a Patek Philippe Nautilus ref. 3700 from the early series in the late 1970's or early 1980's, to a Vintage Rolex Daytona ref. 6263 cost or even an Audemars Piguet Royal Oak A series. But, it's not just about the price, it's also about the requirements.
These three models mentioned above are strongly growing in value and are seen by the market as the three must-haves for any watch collection. The reason? They are icons of the watch industry, they define the DNA of the brand, and the current models are still true to their design. You can further add a list of numerous models such as the Omega Speedmaster, the Vacheron Constantin Overseas and its ancestor Ref. 222 (today growing in value at auction), the famous Heuer Monaco or the recent global trend of the Heuer in general with records being made for Autavia chronographs.
"I generally advise my collectors to study values from past auction results available online directly on the website of the top auction houses, search for references in famous blogs and publication such as WatchTime India"
I generally advise my collectors to study values from past auction results available online directly on the website of the top auction houses, search for references in famous blogs and publication such as WatchTime India and get familiar with the history of these models by acquiring numerous books on the subject. As an example, I recommend reading:
Moonwatch Only: The Ultimate Omega Speedmaster Guide by Anthony Marquié and Grégoire Rossier
Rolex Daytona, a legend is born by Carlo Pergola, Stefano Mazzariol, Giovanni Dosso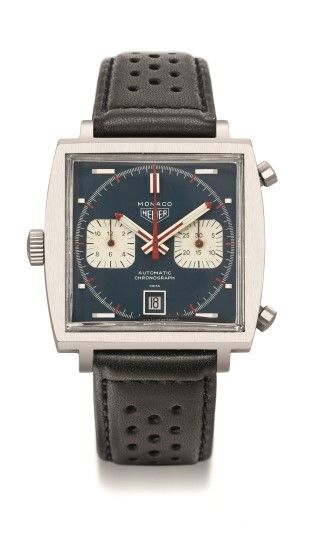 A beautiful HEUER Monaco Ref 113 offered at Christie's Geneva, an automatic chronograph made in circa 1971, The Heuer "Monaco" was designed by Jack Heuer and named after the celebrated Formula One race track. Also nick-named "McQueen Monaco", it became synonymous with Steve McQueen when he wore it in his 1971 film, Le Mans.
Condition is key
The condition of a timepiece defines the value for it. Here are some of the things you should keep in mind while gauging a watch:
The case should be unpolished if possible, or professionally polished so as to not to alter the original shape and curves of the case.
The dial and hands have to be original, with no touch-up, no reprint or restoration. A service dial, even if fitted by the manufacture itself is also not preferred by the collectors.
Note, an aged dial could be a Holy Grail, or an absolute horror. In fact, the conditions of storage of the years can sometimes be critical and result in the dial being stained, spotted or rusted. Collectors run away from all kind of serviced, re-lumed, unmatching dial and hands. In fact, there is a whole science of what is a beautifully aged dial and hands which goes into the detail of inspecting and appreciating the luminous substance present on the hands and on the indexes. Originally white, the luminous made of Tritium in some vintage watches become creamy or brown and can find favours with collectors.
The movement: Should be original, well maintained, impeccable, well-oiled and unstained by rust or over oiling, and among all, not bearing any scratches from a hesitant watchmaker ripping of a difficult screw! Horrible things happen to watches during servicing outside accredited workshops. It is very important to ask for detailed images of a movement while buying a pre-owned watch to make sure of its inner condition.
The original branded buckle and/ or bracelet should be accompanying the watch, of course. However, it is also possible to purchase a bracelet later.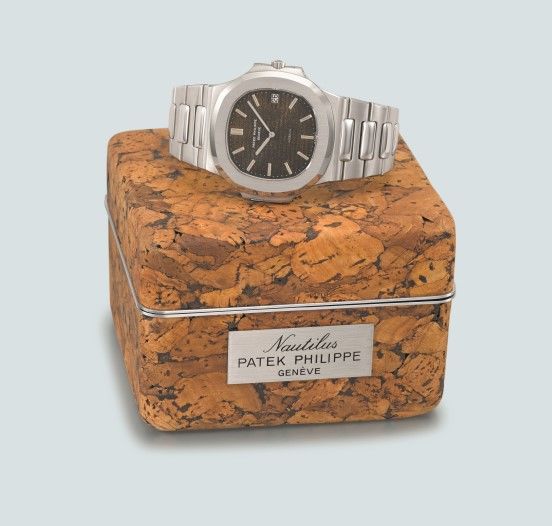 An extremely rare and attractive stainless steel Patek Philippe Nautilus Ref 3700/1 with a color change dial also called tropical dial, retailed by GÜBELIN visible as a double signature on the dial offered at Christie's Geneva in 2016. The watch is sitting on its original cork box, which obviously has value on its own due to its rarity.
Product environment and provenance
The most renowned watches hitting numbers at auctions, are generally well supported by original documents, and the box. Extracts from the archives can be obtained from brands such as Patek Philippe, Vacheron Constantin and Audemars Piguet, to name a few, generally detailing the production date, the dial details and other information. They are a must when sold at an auction. I recommend a verification of the watch with the manufactures before buying, as it helps to determine the legitimacy of the timepiece.