When it comes to watch markets around the world, the United States is the biggest importer of Swiss watches, followed by China and Hong Kong. According to a report released by Federation of the Swiss Watch Industry FH, in 2021, Switzerland exported watches worth CHF 3,078.8 million to the USA, worth CHF 2,967.2 million to China, and worth CHF 2133.4 million to Hong Kong. These top three importers were followed by Japan, the UK, Singapore, Germany, the UAE, France, and Italy. India came in at No. 24—Switzerland exported watches totalling CHF 156.8 million to India, 95 per cent lower than that of the USA. A silver lining was that the exports to India had seen a bump of 61.7 per cent from 2020.
However, that doesn't change the fact that watch brands still consider India a relatively small market. What this most tangibly, and at the most basic level, results in is a lack of access to certain models for purchase— brands may choose to not release those models in the country or just distribute them in bigger markets—and a chasm in the information about watches and watchmaking.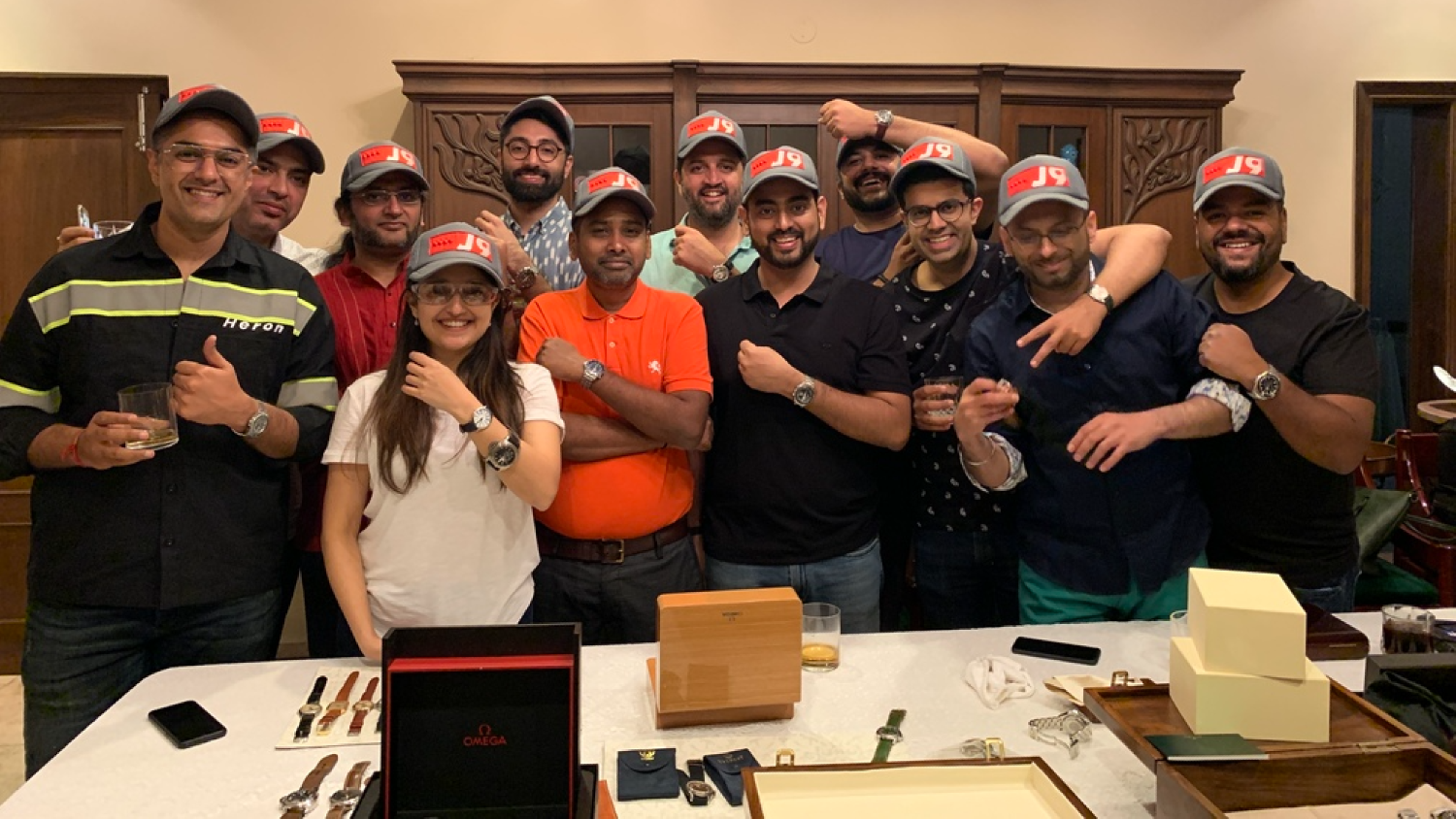 This, however, hasn't affected the enthusiasm for horology in the country. The past decade has seen numerous watch collector and enthusiast groups spring up, and these have gone a long way in sustaining and building people's passion for watches and collecting.
Think of it as a support group for horophiles, only with a positive spin. From discussing new watches and iconic models to being able to get a large and varied set of opinions before buying a watch to even landing a vintage reference or a pre-loved piece at a great price, these groups help their members in several ways. But at the heart of it is the chance to connect with people who share the same passion. This was what led Dr Karan Madan, founder of India's largest watch collecting community, Watch Enthusiasts India (WEI), to establish the group in August 2015. The technology geek and then horology novice fell in love with watches in 2013, when he bought a limited-edition HMT, his first mechanical watch. Some time later, he came across a Hublot worth `17 lakhs. "I was dumbfounded. What exactly went into differentiating the brand value, the monetary value? I searched online, landed on WatchUSeek forums, and made a deep dive into the world of watches. From there on, I went absolutely crazy for watches," says Madan, who is based in Delhi.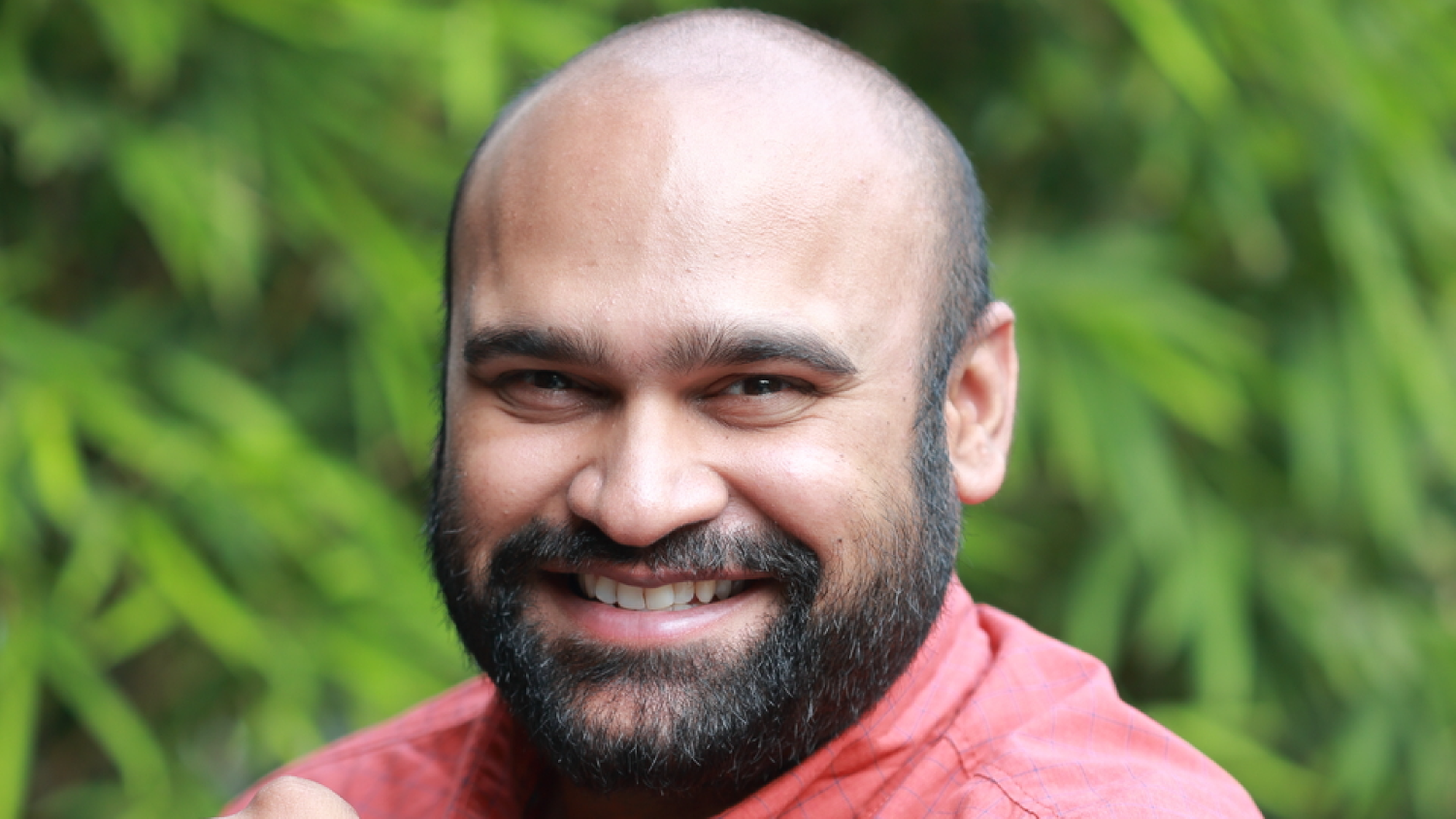 Dr Karan Madan, founder of India's largest watch collecting community, Watch Enthusiasts India (WEI)
He went on to buy several watches, scouring the internet to learn more about them, and then importing them or asking friends abroad to get them when they came. During his research, he would often come across pictures of collectors in different parts of the world getting together. "I used to wonder if we had this in India. So I sent out 250-odd messages to people who had tagged themselves as being from India on WatchUSeek forums. Only seven replied. So, eight of us started Watch Enthusiasts India as a group on WhatsApp."
Word spread, and over the next year, that number grew to 80. Madan started holding meet-ups, and eventually WEI became so big that the platform migrated to Facebook, where it drew more Indian watch enthusiasts and collectors into its fold. "It was so much fun connecting with fellow collectors. It was an eye-opener into the world and culture of collecting. It was really good to have that kind of camaraderie to begin with," says Madan. Today, WEI has 4,200 members from the world over, and holds annual meets for its members. Madan is travelling to Vietnam next month for an international get-together, which will include activities like "meeting with top vintage watch dealers and best custom- strap makers in Vietnam".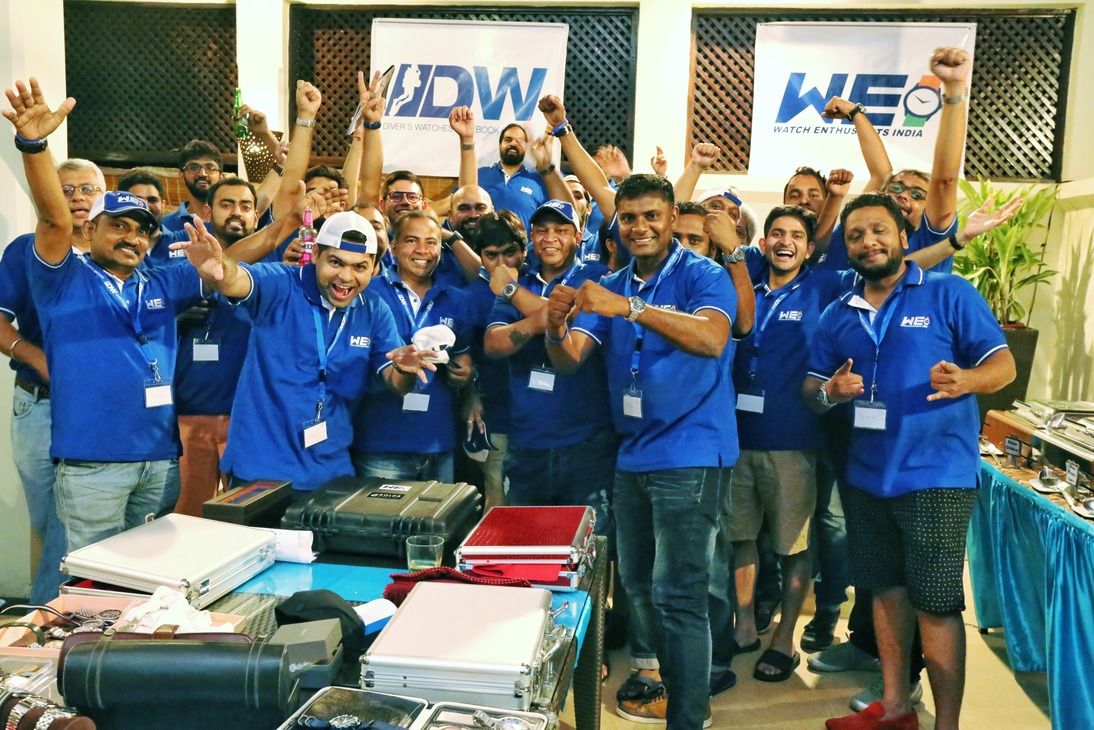 Watch Enthusiasts India members at a meet-up
It was a similar need to connect on a personal level with other watch lovers that prompted Punit Mehta, chapter leader of RedBar Bombay, to start a group called Bombay Watch Enthusiasts (BWE) in 2019. Having been interested in mechanical watches since he was a child, Mehta was looking for peers with whom he could discuss watches. So, he reconnected with a few school friends and discovered that some of them enjoyed watches. Meet-ups began, and just as things were gathering steam, COVID-19 hit. Mehta took the opportunity to set up Zoom calls, where members spoke about their watches and discussed all things horology, even chipping in to call brands to organise knowledge exchange sessions. Online sessions with Maximilian BÜsser, founder, MB&F, and watchmaker Marie Boutteçon quickly followed, along with in-store events with
IWC
. "Brands started recognising us because the kind of people we had in the group were focusing on watches," says Mehta.
In the first half of 2020, Mehta started toying with the idea of giving his group a global leg-up. "I realised that there was something called RedBar happening everywhere," he says about the international watch-collecting community that has around 80 local chapters across the world. "I wanted to make BWE a global group because India has its limitations. I felt Indian collectors won't be that respected because we don't have a global name, and our consumption is not that much. Also, with the brand name of RedBar, I would get access for my members to be part of [international] fraternities or communities."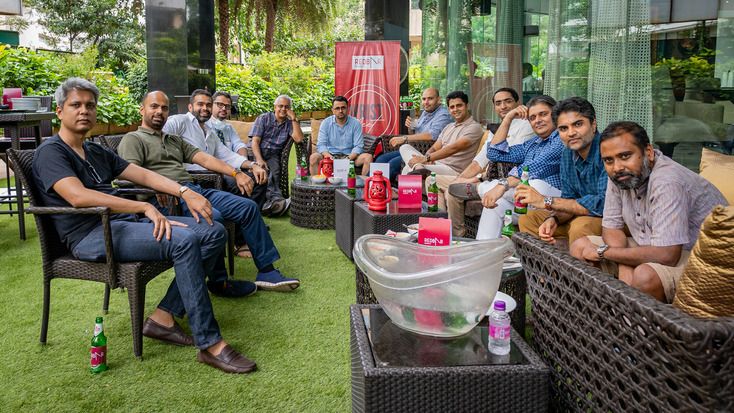 Members of RedBar Bombay at a meetup
After back and forth with the founders of RedBar, BWE eventually transitioned into RedBar Bombay, and with it opened a new kind of access to watch knowledge and experiences. Members of RedBar Bombay, now a group of more than 100 watch lovers, have attended close to 15 watch sessions including ones with industry stalwarts like Edouard Meylan of H. Moser and Cie.,
Urwerk
's Felix Baumgartner, and Vacheron Constantin's Christian Selmoni, among others. Members have even visited the Vacheron Constantin suite in Dubai.
At the heart of any watch group in India is, of course, knowledge exchange, but also how the experience of enjoying watches can be made bigger. It was with this in mind that Thiruvananthapuram- based Sohan Balachandran, founder of TimeGrapher, Kerala's only watch-collecting community, decided to create a watch with, and for, the community members.
Balachandran, a watch enthusiast since adolescence, started TimeGrapher to find people to discuss watches with— in Kerala this was harder because the market is substantially smaller. "I would keep an eye out for people who were wearing interesting watches and would strike up conversations with them. I even went as far as asking watch retailers if they could connect me to watch lovers," says Balachandran. He started TimeGrapher in 2019 on Facebook, and began posting watch reviews in Malayalam—locals would spot the post and reach out. Balachandran started an Instagram account, too, because he wanted to use targetted advertising to gain more visibility for the group. Once the group hit 100 members, he conceptualised the watch Nazhika.
When COVID-19 struck in early 2020, a house-bound Balachandran, along with a few TimeGrapher members, wanted to spend time more productively, while also keeping the edgling community engaged. So, they decided to create a new timepiece. Designed and developed by community members, Nazhika is a minimalistic 36mm steel watch featuring an HMT 0231 movement, with a power reserve of up to 40 hours. It is eponymously named after the traditional way of timekeeping in Kerala. Representative of Kerala and its culture, its highlight is the painted hourmarkers in a specially designed Malayalam numerical script, the font for which was created by Dilip Maniyappan, a graphic designer and TimeGrapher member. The main components of the watch are all upcycled—dials repainted and movements repaired and serviced— and the straps are synthetic leather. The assembly was handled by Ali Bagasrawala, CEO and founder of HATZ Inc, and a prominent face in the Indian watch community. The zero- pro t watch was released by Prince Adithya Varma of the erstwhile royal family of Travancore at Kowdiar Palace in Thiruvananthapuram; all 40 pieces went to the TimeGrapher community members who had pre-booked it.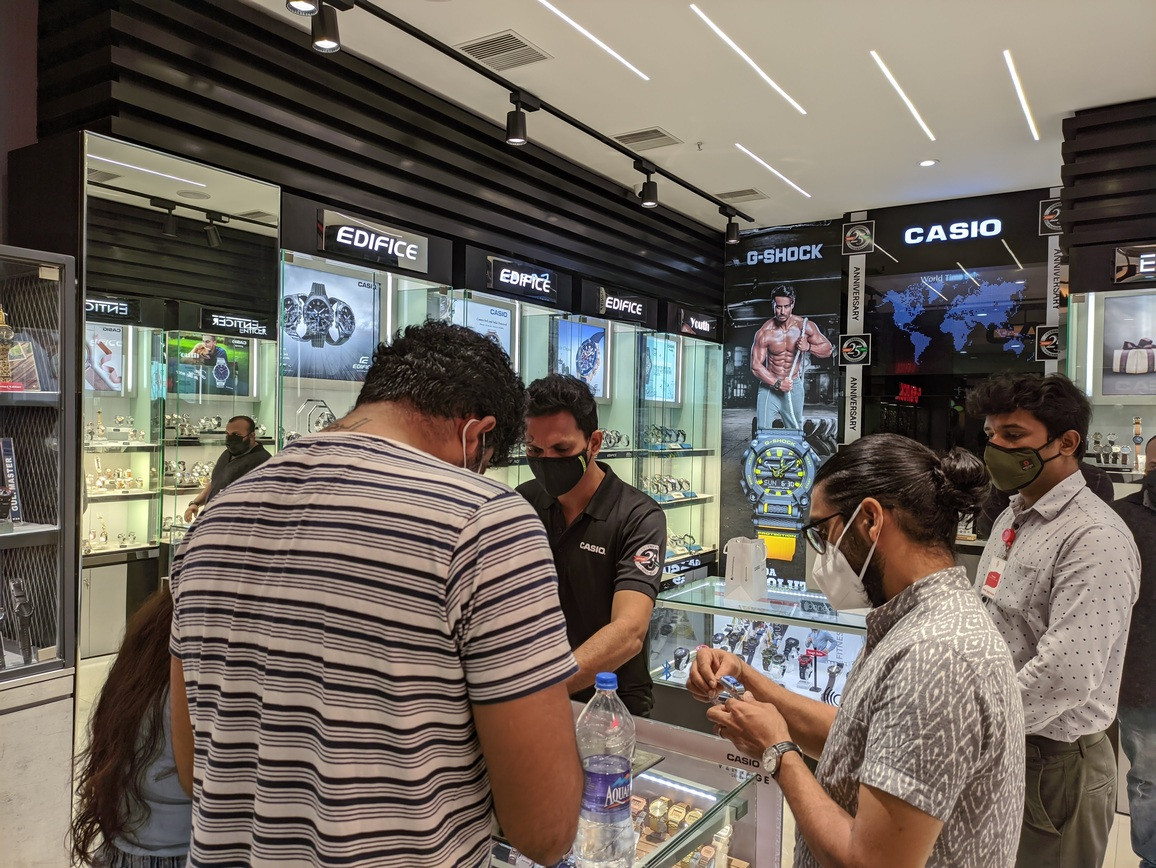 TimeGrapher members at the Casio store in the city
The launch of Nazhika accelerated the speed at which people got to know about TimeGrapher, and also opened up new opportunities for the group members. "The Methan Mani clock tower on the top of the Old Fort Palace in Thiruvananthapuram is a mechanical wonder and access to it is under the royal family. But because of Nazhika, Prince Adithya Varma said that he would open it up for group members whenever we wanted," says Balachandran. The Casio store in the city has also given early-bird access to members. Today, the group has 300 members within Kerala, and about a 1,000 all over India (via social media following and chat groups); due to the language barrier, Balachandran prefers to restrict the WhatsApp group to those who speak Malayalam. The group is diverse, from students to retirees, and has gained enough traction for Balachandran to consider splitting it up into separate ones for Kochi and Thiruvananthapuram. "When we started, the idea was to have a common platform. We now want to give the move to anyone who has a slight interest in watches, give them more knowledge and opportunity to learn."
Having a very large group can come with its challenges, too. Some members might stay inactive, while others may not find their interests adequately addressed; it could also become difficult to alter out those whose interest is genuine. With these concerns in mind, J9 was formed in 2015 as a WhatsApp group of eight collectors. The purpose of the group was to encourage and build collections, discuss people's watch choices, and keep it interactive. "We didn't want dealers and wanted to keep the group for collectors only," says Sarat
Bhogavalli
, a group member. Through referrals and word of mouth, the group became bigger and stands at 54 right now, with collectors from across the country. Annual meet-ups allow members catch-up on a one-on-one basis.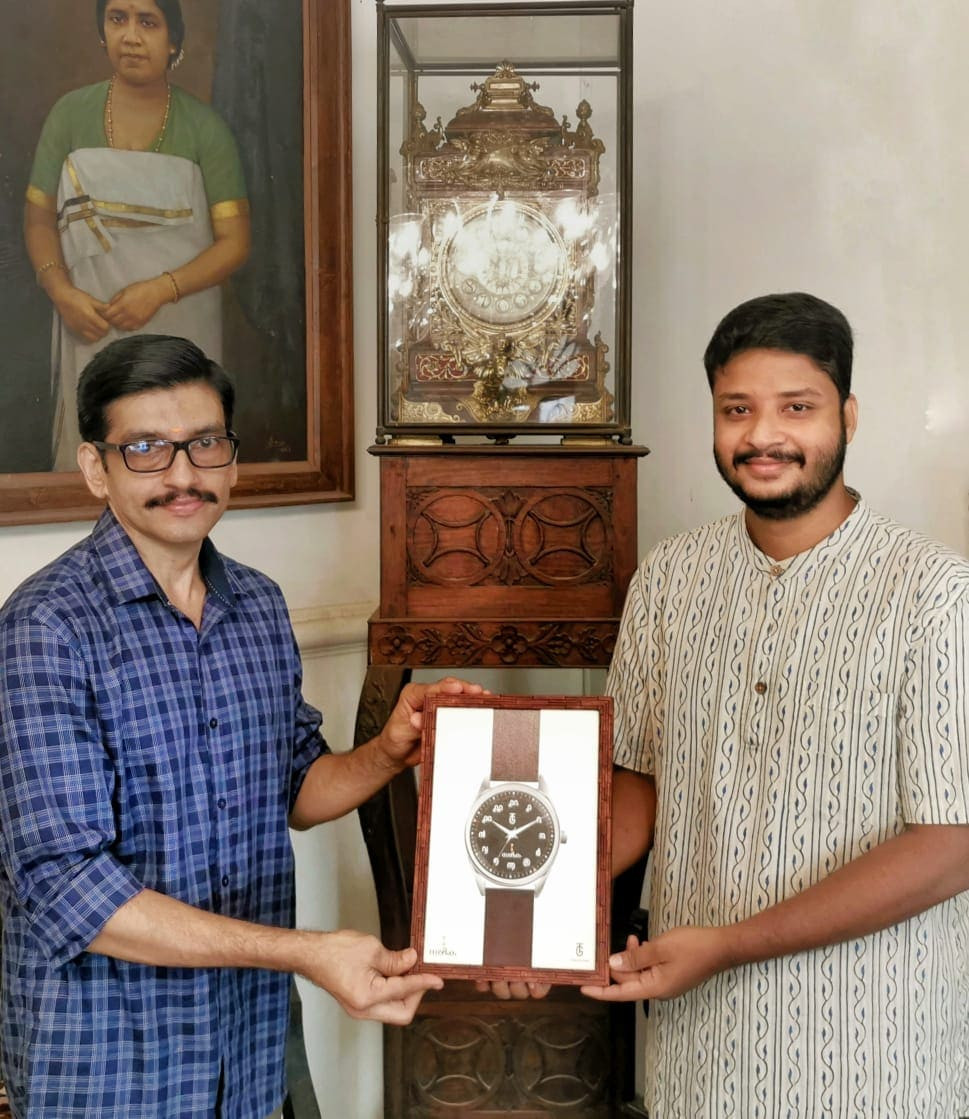 TimeGrapher founder Sohan Balachandran with Prince Adithya Varma at the launch of Nazhika
However, J9 is currently not accepting new members. "The group is a tight-knit one, and everyone has personal equations with everyone else. We want members to participate actively, and have those who genuinely enjoy watches. Because of these reasons, we think we are currently at an optimal number," says Bhogavalli.
In 2019, J9 managed an unprecedented collaboration—a 25-piece limited-edition watch created with Nomos Glashütte for group members that retailer Ethos Watch Boutiques helped bring to fruition. The Nomos J9 watch employed the German watchmaker's Club Campus 38 model to create a piece that represented the group. The minute track and the small seconds subdial featured Devanagari numerals, and a Devanagari '9' was etched on the crown; the caseback featured the engraving 'J9 Collectors India'. The white dial, called 'siren white', was one that Nomos reserved for special pieces, and the movement was the manual-winding Alpha calibre.
The project was a year in the making. "Nomos Glashütte for J9 is a watch that I really love and it is a significant part of my collection," says Bhogavalli. "It is a sentimental watch and I'm pretty proud of it." All group moderators agree that the past few years have seen a significant proliferation of watch collector groups in India, especially on Facebook. But one of the first to be started in the country was the HMT Watch Collectors (HWC) Facebook group, by the late Prashant Pandey, in 2013. Pandey, who succumbed to COVID-19 last year, was an avid HMT collector and owned more than 1,000 HMT watches. The extremely active Facebook group now has more than 3,500 members from all over the world, and is today moderated by Juhi Pandey, Prashant's wife, and other group members.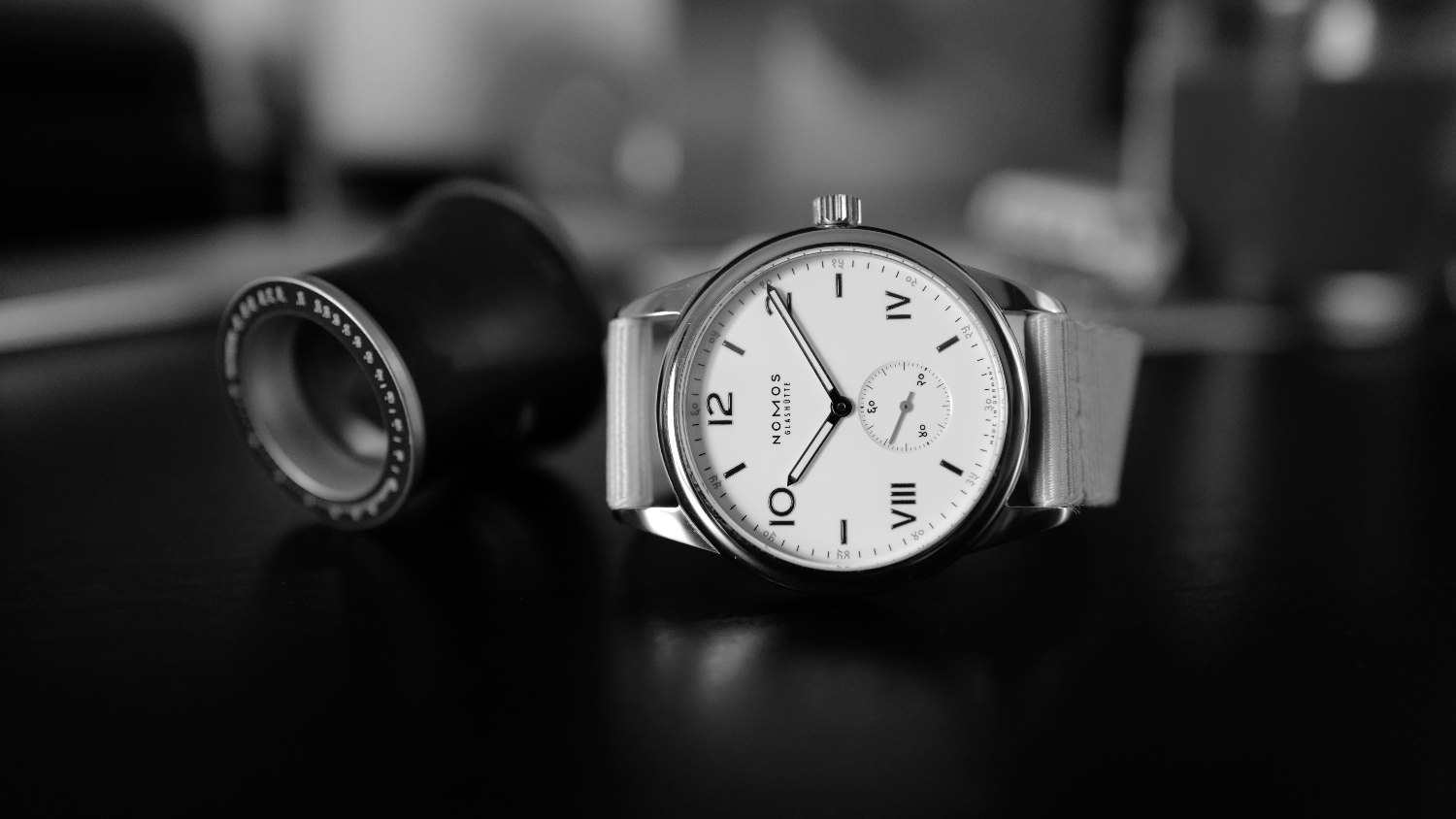 "Prashant loved HMT watches, and around 2013, there was talk of HMT watches closing down. So, he created the platform for knowledge-sharing, and to bring all those who love and have an interest in HMT watches together," says Juhi, who is based in Bengaluru. "Every watch at HMT had a story and Prashant wanted to learn and share that. He would often meet with HMT of officials to get the stories behind the watches."
Spearheaded by Prashant, the group executed many projects for its members. HWC Nakshatra was a pocket watch with a black dial and lumed Arabic numerals in a steel case, with the caseback etched with 'HWC'. A limited edition of 50 pieces, it was created by the homegrown watch brand Ajwain. Then there were the HWC Kohinoor and the HWC Janata editions of HMT, where HWC was etched on the caseback of the Kohinoor model, and featured on the dial on the Janata model. But the project closest to Prashant's heart saw the light of day only after his passing. "Malhar is a tribute to Prashant from the whole watch fraternity. He wanted to create a watch with the help of collectors all over the world," says Juhi. The execution of Malhar got delayed due to the pandemic, but group members came together to see it through last year.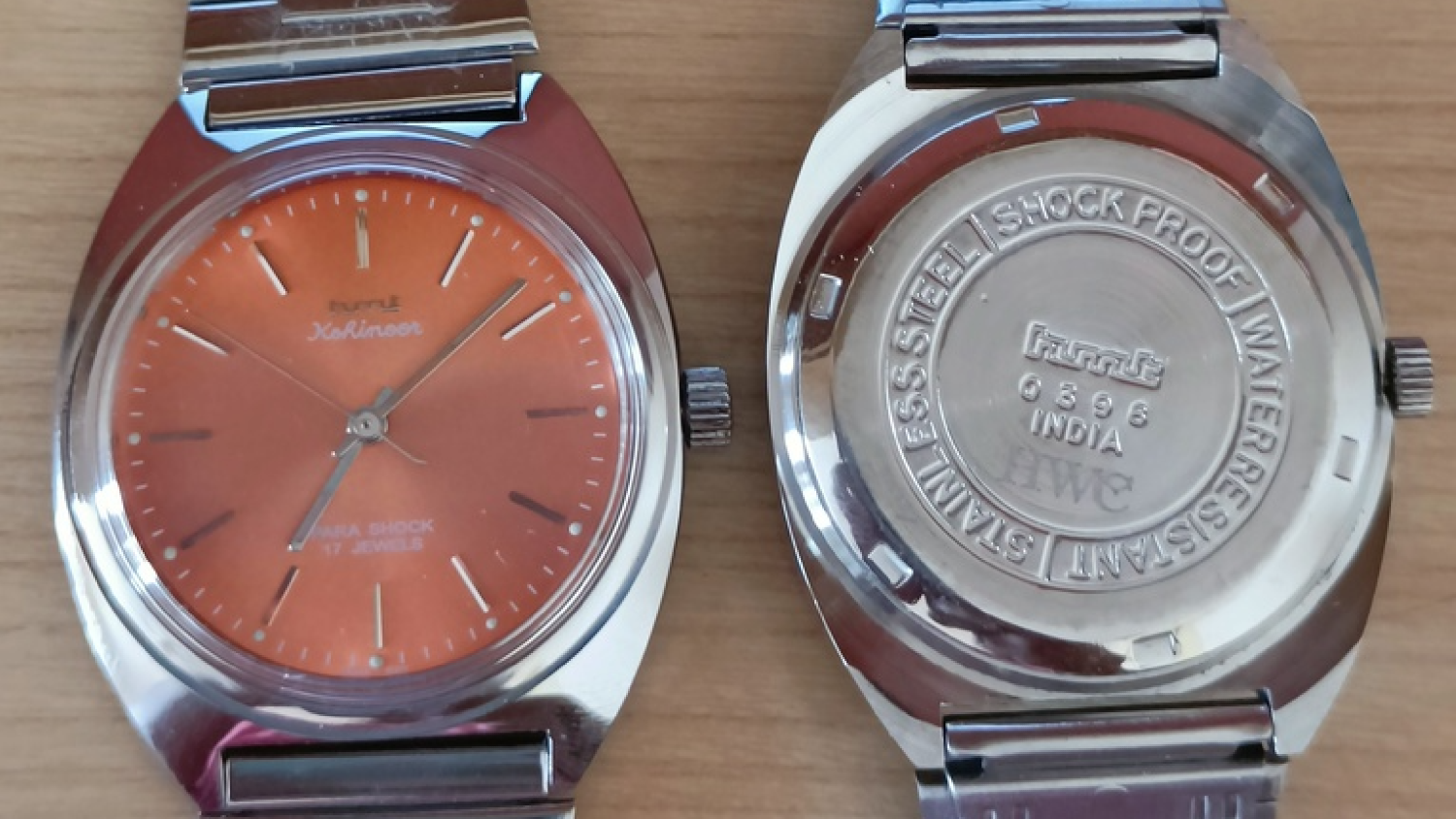 A 100 per cent made-in-India watch, Malhar is a 40mm steel timepiece with an HMT 0231 movement. In three variants (black, silver, and light blue), the dial features golden applied metal indexes and leaf-style hands. At 12 o'clock features 'Malhar', with the 'h' extending to form a 'P', for Prashant. On the caseback is an etched portrait of Prashant's, under which rest the words 'The Pied Piper of HMT'. Each of the three pieces are a limited edition of 100, and have been crafted by Ajwain watches. Originally meant for only HWC members, the watches can now be purchased by anyone; orders have been coming in from all over the world, says Juhi. Prashant's love for watches, particularly homegrown ones, was well- known in the HMT collectors circles— Balachandran says Prashant was one of the first people he had reached out to for help with Nazhika, and he had valuable insights to share. In 2019, Prashant even set up the Facebook group Watches@marketplace, a buying and selling group for watches, and open for active members of HWC.
The ethos of all the groups is to genuinely foster watch knowledge and conversations around horology. Inclusivity is key—it doesn't matter if youownaTitanoraPatekPhilippe—and watch snobbery is looked down upon. "Your buying power is not relevant, your interest is. The idea of RedBar is that you cannot be for or against any brand. In fact, now the community is such that everyone is of that culture," says Mehta. "We encourage people to bring in their friends and family who show even an iota of interest in watches," adds Madan. "It's not about actively participating. It could start as just looking at what people are talking about, reading conversations. That's how I built my knowledge base. If there is even a spark of interest, I think there is a lot of potential to actually fan it into something more worthwhile." Juhi says that when one is looking for a specific watch, these groups are particularly helpful in understanding the provenance, and have also broken the monopoly of dealers.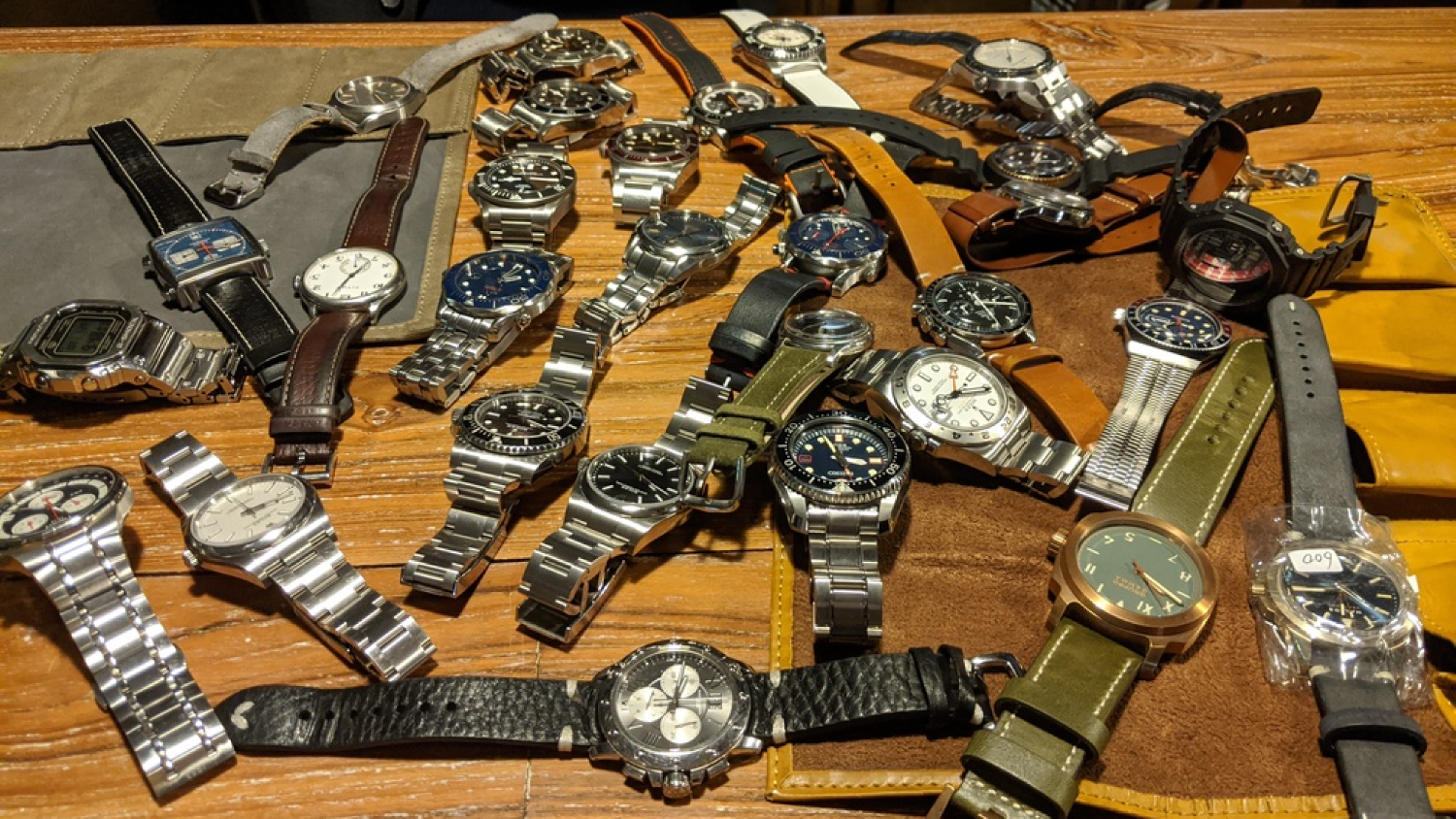 Not surprisingly then, most groups vet the people joining in—either through a phone conversation, through references, a form, or seeing potential members' profiles online—before making them part of the group. The idea is to safeguard members from dealers who are only looking to make a sale, or worse, peddle fake watches. The moderators therefore actively depend on the dynamism of group members who can help do more, and support the group in any way that they can. At the end of the day, the idea is to help one explore the love for watches. "There are many collector groups in India now, and there is space for more. The idea really should be the promotion of hobby culture in the country. This is, after all, a fun activity to dissociate from daily life," says Madan.