What does a Swiss watch brand, a group of watch collectors from India, and a Mexican stone have in common? More specifically, what does the relaunched brand Czapek & Cie., 11 members of the group Watch Collectors India (WCI), and Mexican Cuprite or Cuprita Roja have in common? The three came together to collaborate on a customised watch, the Antarctique
WCI Edition -
Cuprita Roja, based on Czapek & Cie.'s phenomenal Antarctique model. It is the first such collaboration between the brand and the Indian market.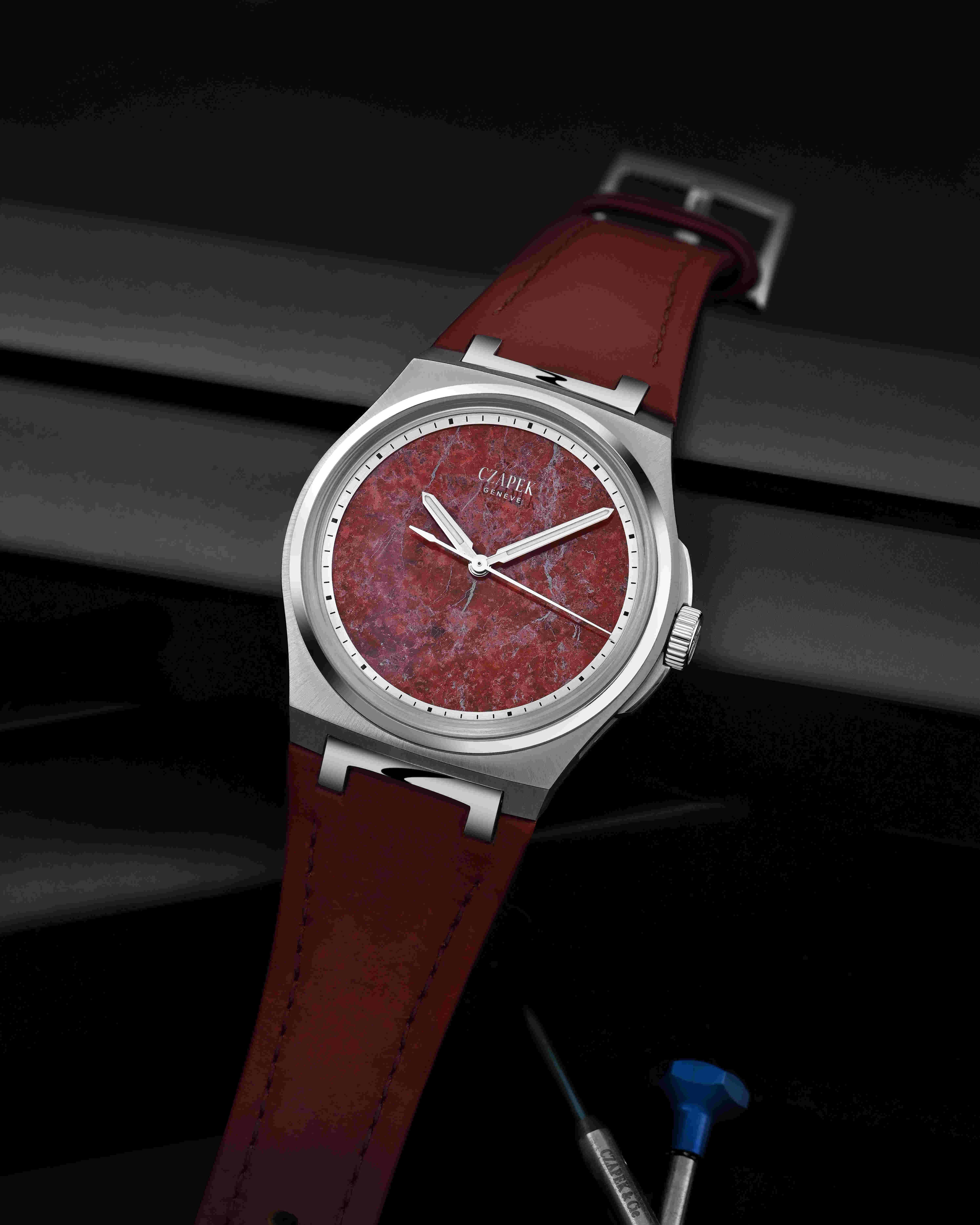 Brand Czapek & Cie. was born in the 1800s, when François Czapek teamed up with Antoine Norbert de Patek (co-founder of Patek Philippe). This partnership lasted six years, after which he founded Czapek & Cie. in 1845. Czapek was one of the greatest watchmakers of the 19th century before he 'disappeared'. Cut to 2012; a group of entrepreneurs—watchmaker Sebastien Follonier, Xavier de Roquemaurel, and former art consultant Harry Guhl—relaunched the brand, and the newly revived Czapek & Cie. was opened to crowd-funding in 2015. Watch enthusiasts were given the opportunity to take part in Czapek & Cie.'s revival by investing through an equity crowd-funding campaign, making it, as the brand puts it, "the first haute horlogerie company revived by watch connoisseurs worldwide."
Czapek & Cie.'s second coming has been phenomenal, with models such as the
Quai des Bergues
, Place Vendôme, Faubourg De Cracovie, and Antarctique. In 2016, it won the Public Prize at the Grand Prix d'Horlogerie de Genève for its Quai des Bergues No.33 bis. As a modern, independent brand, Czapek & Cie. has a design aesthetic that draws on its rich past and builds on it for the future; it also has a growing portfolio of impressive movements. They are a breath of fresh air in the world of horology and have an incredibly bright future.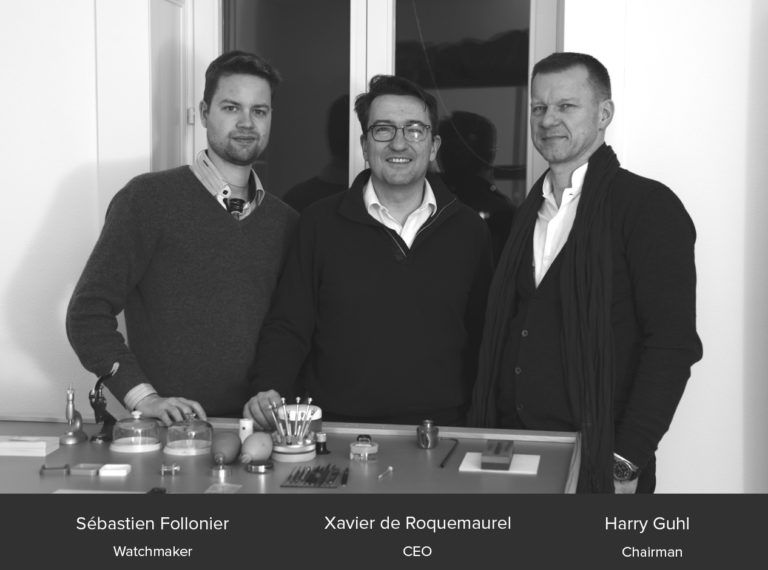 The trio that resurrected Czapek & Cie.
The Collector's Eye
Watch collector groups are now commonplace, and there are several in India alone. More often than not starting as a WhatsApp group of friends 'talking watches', as their numbers swell and find a presence on social media, they gain the attention of brands and authorised dealers. Such groups have gone a long way in creating a sense of community around the passion and hobby of watch collecting. Watch Collectors India, or WCI, is not the first such watch collector group in India; it might, in fact, be the youngest. It was founded in early 2020. As a proud member, I'm privy to the members' deep horological knowledge, their passion, and the size and depth of their watch collections (all the way from Swatch to grand complications).
It was inevitable that a few members of WCI would want a customised watch from a well-known brand. The feeling of 'bespoke exclusivity' from owning such a watch is second to none, even more so when compared with the many limited-edition models available today. For WCI, it has been a source of huge pride to be able to customise a watch at this horological level.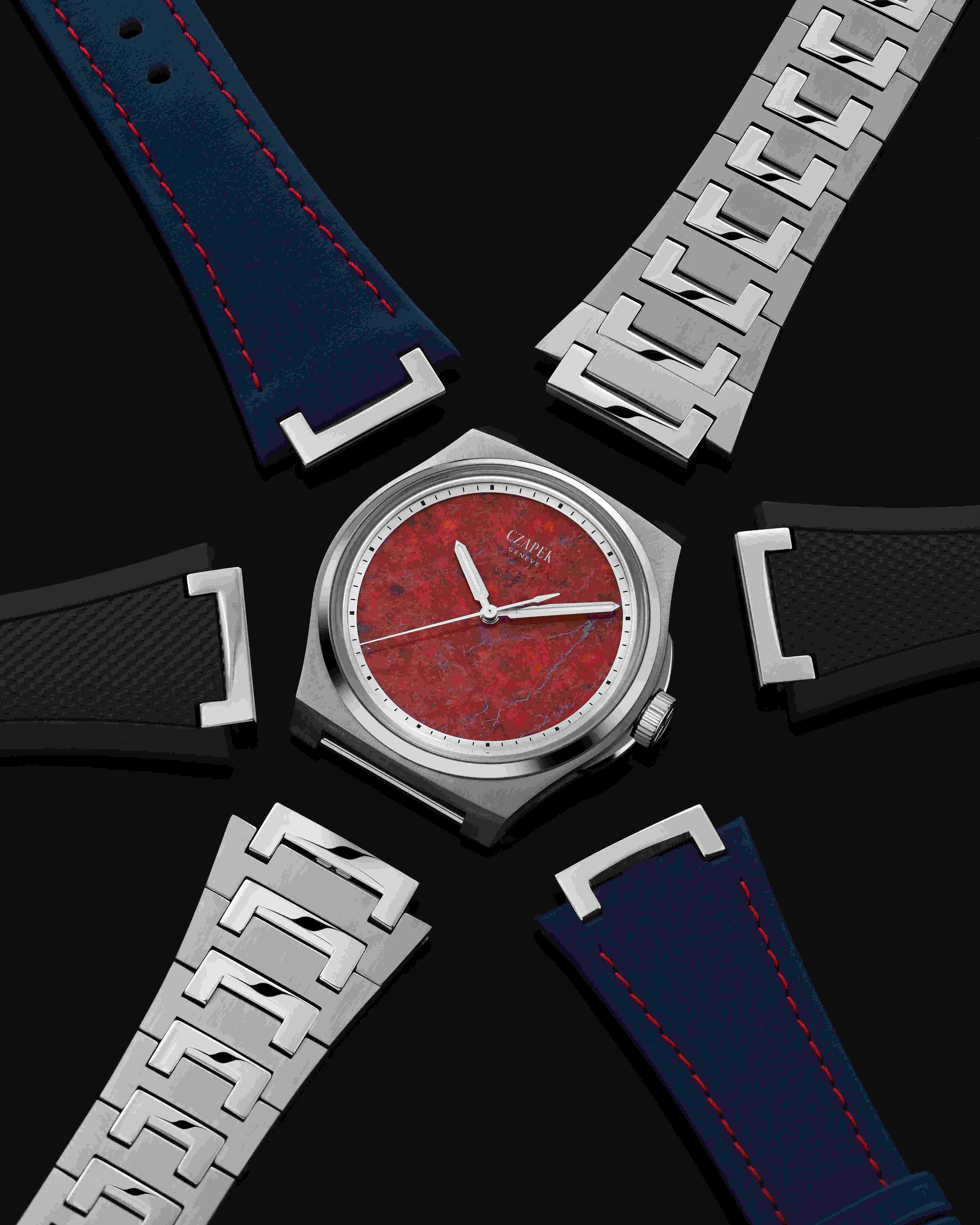 According to
Kairav Engineer
, industrialist, watch collector, and one of the founders of WCI, the idea for a customised watch came from the founders itself. "Aditya Lodha, Gurmeet Singh Sethi, Gaurav Tandon, and I were eager to make a custom watch for the group," he says. "We had considered several brands. Most of them were disinterested, as India is a small market for them. These brands were not interested in a 10- to 15-piece custom edition for a collector group in India. Czapek had just entered the market (November 2021) through
Ethos Watch Boutiques
, and was receptive to the idea of collaborating on a custom piece for WCI. Our primary criteria was a no-date, stone-dial sports watch, and Czapek's Antarctique was the perfect fit."
The Details
Originally launched in 2020, the Antarctique is Czapek & Cie.'s answer to a sports watch with an integrated stainless-steel bracelet. A three-hander with the date at 6 o'clock, it was first launched as a 40.5mm case, and from 2022, was made available in 38.5mm. What is also great is that it is available in several attractive dial options.
The WCI 11-piece Antarctique uses the 40.5mm case, and a spectacular stone dial—Mexican Cuprite. "Czapek had presented us with a few stone options for the dial," says Engineer. "Mexican Cuprite, or Cuprita Roja in Mexican, was chosen for its vibrant hues. Being a natural stone, the texture on each of the 11 dials is unique."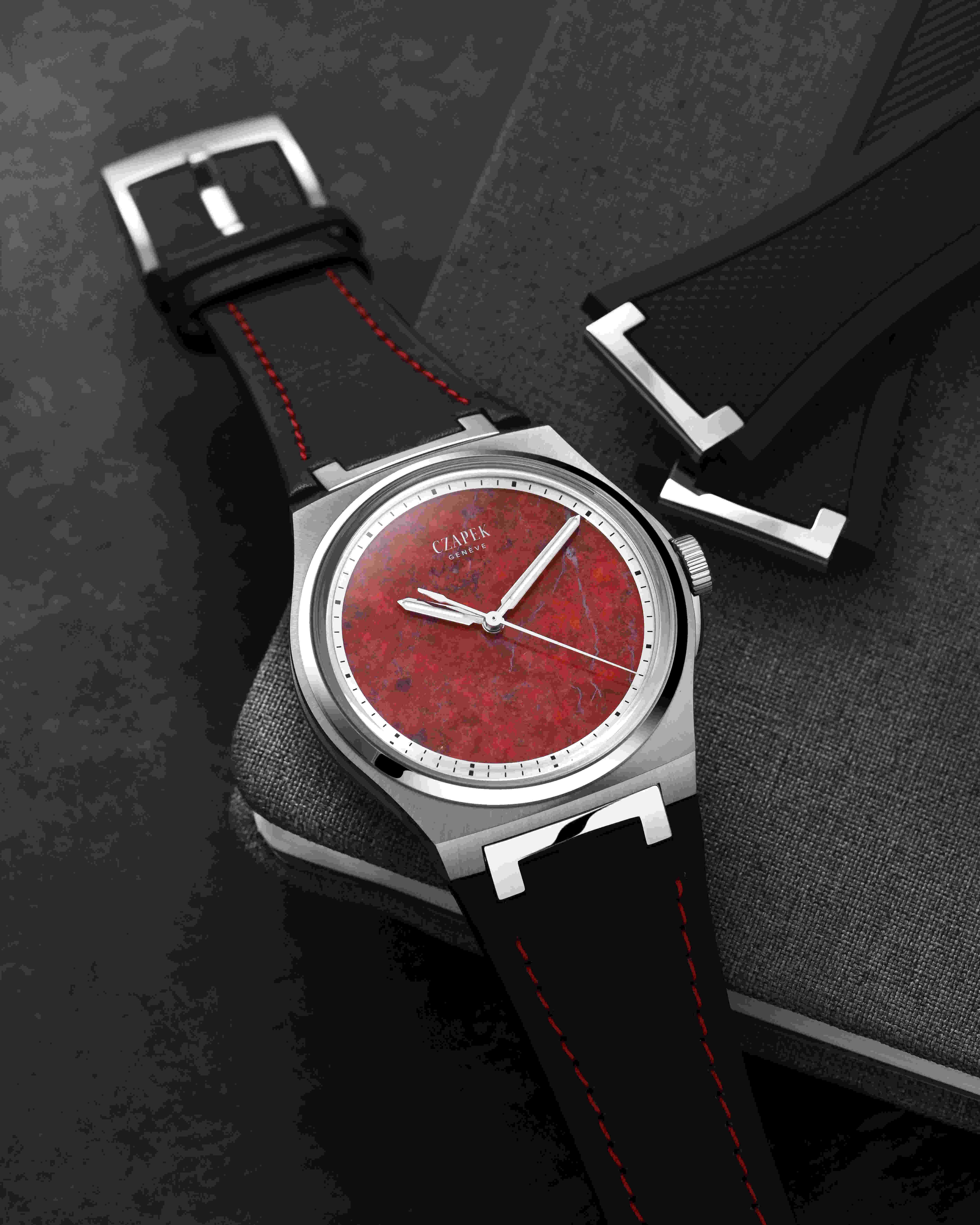 The watch comes with interchangeable straps
The Antarctique
WCI Edition -
Cuprita Roja does not have a date function and is bereft of traditional hour markers, although there is a chapter ring indicating the minutes and hours. The hands are steel, sword-shaped, and luminescent. The unique patterns on the stone stand out against the stainless steel of the case, which is brushed, with the bezel polished. The case has a height of 10.6mm, and the screwed-down crown features an engraving of '1845'. While integrated, the bracelet, with its satin-polished 'C' link design, features an exclusive 'Easy Release' system and a micro-adjustment device. As a result, the watch is delivered with a choice of two leather or two rubber straps, or one of each. To further highlight its exclusivity, 'WCI Edition - Cuprita Roja' and '1 out of 11' is mentioned on the caseback of each piece. The watch has a water resistance of 120 metres.
For me, the real beauty of this timepiece is the in-house automatic movement, the SXH5, which runs at 4Hz or 28,800 vph, and has a power reserve of 56 hours. The design of the movement, especially its off-centred micro-rotor crafted in 950 platinum, and placement of seven bridges, makes it one of the most attractive automatic movements in the sports watch category. A combination of open ratchets, sandblasted black bridges, bevelling, straight-grained sides, and six hand-finished interior angles best describes the beautiful movement finishing.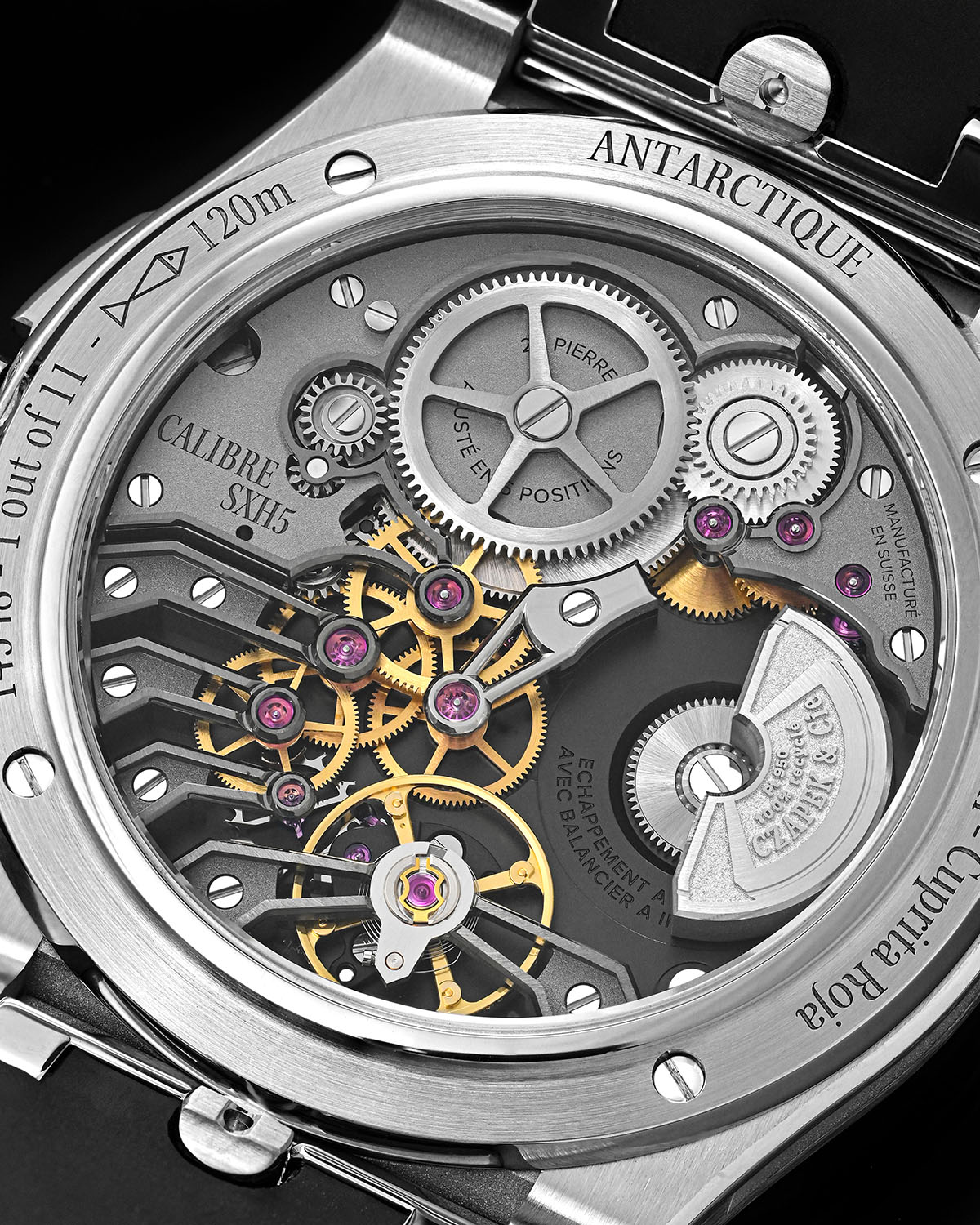 The movement on display
Engineer elaborates that the production took about a year, and the process was fairly seamless. "Czapek has been extremely flexible and open to working with us. Ethos was the intermediary, and they made the process very smooth. There were no hiccups as such, and the ideation and renders took a few months. This collaboration also means that brands will take Indian collector groups seriously, and we get to sit at the big boys table with other well-established groups from Asia and the Middle East."
It is also worth noting that unlike country-specific limited editions, which are more commonplace and often created to mark a boutique opening, milestone, or a collaboration with an authorised dealer, with the Cuprita Roja dial, the end customers directly interacted with Czapek & Cie. When asked what their motivation was to go ahead with this project, CEO Xavier de Roquemaurel said, "Friendship plus originality plus the true watch-loving spirit was the driver for everyone."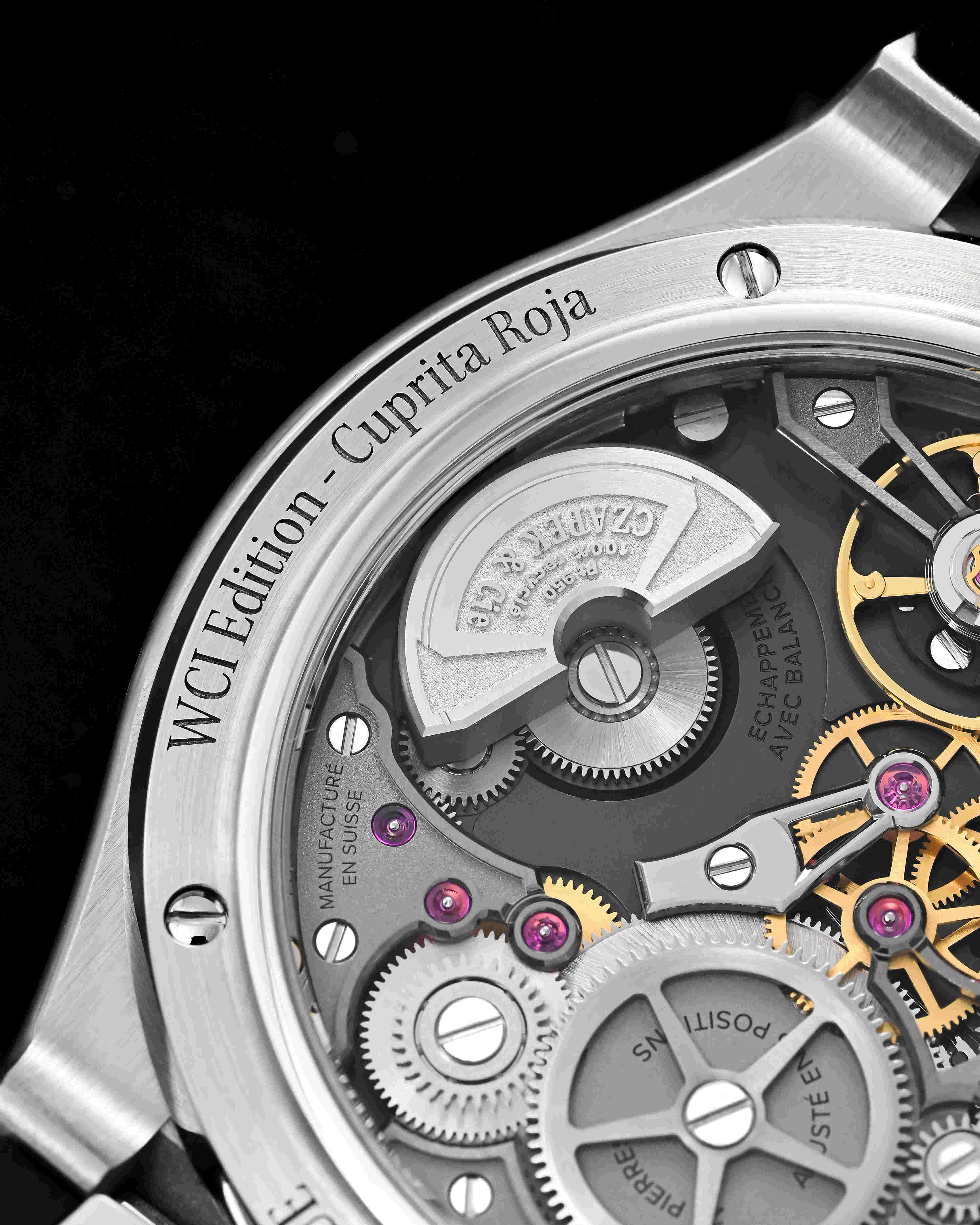 The caseback engraved with 'WCI Edition - Cuprita Roja'
Having seen two of these 11 pieces personally, the quality of execution, the beautiful presentation box, and choice of extra straps, all speak volumes about how far the brand has come since being re-launched. And while this piece is a source of immense pride and joy for the 11 owners, it is also a message that the Indian market is no longer an 'afterthought'. And that Indian customers are demanding the absolute best right here in the country, and that world-class authorised dealers such as Ethos Watch Boutiques are helping to make that happen. I hope the Antarctique featuring the Cuprita Roja dial encourages more brands, both mainstream and independents, to enter the Indian market, and is a stepping stone for more such collaborations.
The Antarctique
WCI Edition
- Cuprita Roja is priced at Rs 24,00,000.
Images: Courtesy Ethos Watch Boutiques
The story first appeared in the Oct-Dec 2022 issue of WatchTime India. To subscribe, click
here
.