It was in 2021 that Hublot and Japanese artist Takashi Murakami joined hands. Over the past two years, their association has given form to two watches featuring Murakami's 'Smiling Flower' motif, first being the all-black Classic Fusion, and the second, the
all-sapphire Rainbow model
. For 2023, the two behemoths have unveiled a whopping 13 watches and 13 NFTs each corresponding to a watch. The first of the watches is the Hublot Classic Fusion Takashi Murakami Black Ceramic Rainbow, which the brand calls its "masterpiece".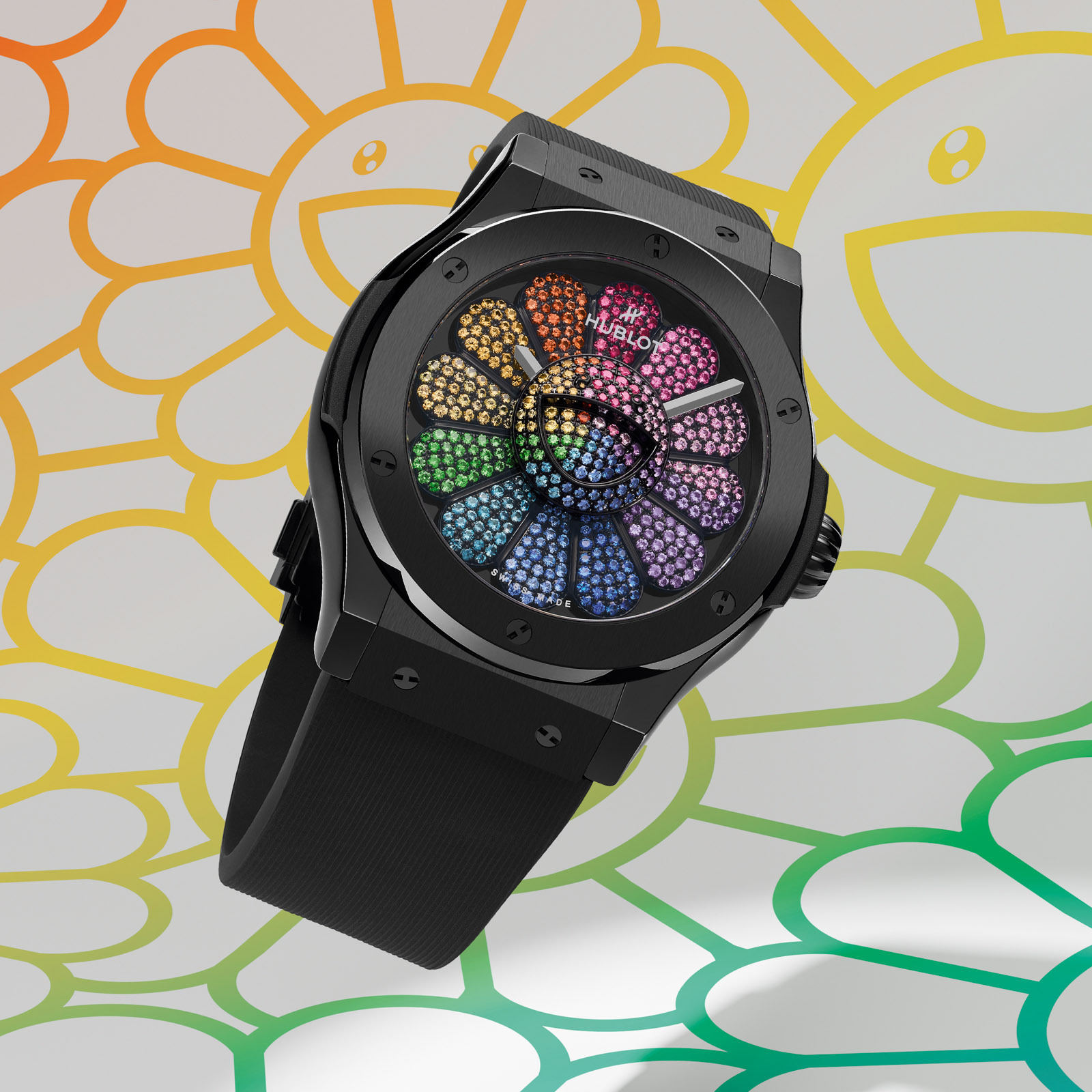 This new Hublot x Murakami piece effectively merges the first two collaboration watches by using the black ceramic case of the first model and the colourful rainbow motif of the second. The 12 petals and disc (technically, disc floret, if my memory and elementary school education serves me correct) are done in a gradient of rubies, sapphires, amethysts, tsavorites, and topaz. Indeed, these are beautiful but the watch really comes to life when movement causes the petals to wildly spin around the disc. I challenge even the most calloused enthusiast to not smile— at least smirk or chuckle— if given the chance to see it in action.
The Hublot Classic Fusion Takashi Murakami Black Ceramic Rainbow comes in a 45mm wide black ceramic case that measures 13.45mm thick with 50m water resistance (uh, don't swim with this six-figure work of art, please). Like the previous iterations, this watch is powered by the automatic MHUB1214 Unico movement that operates at 28,800 vph with a 72-hour power reserve.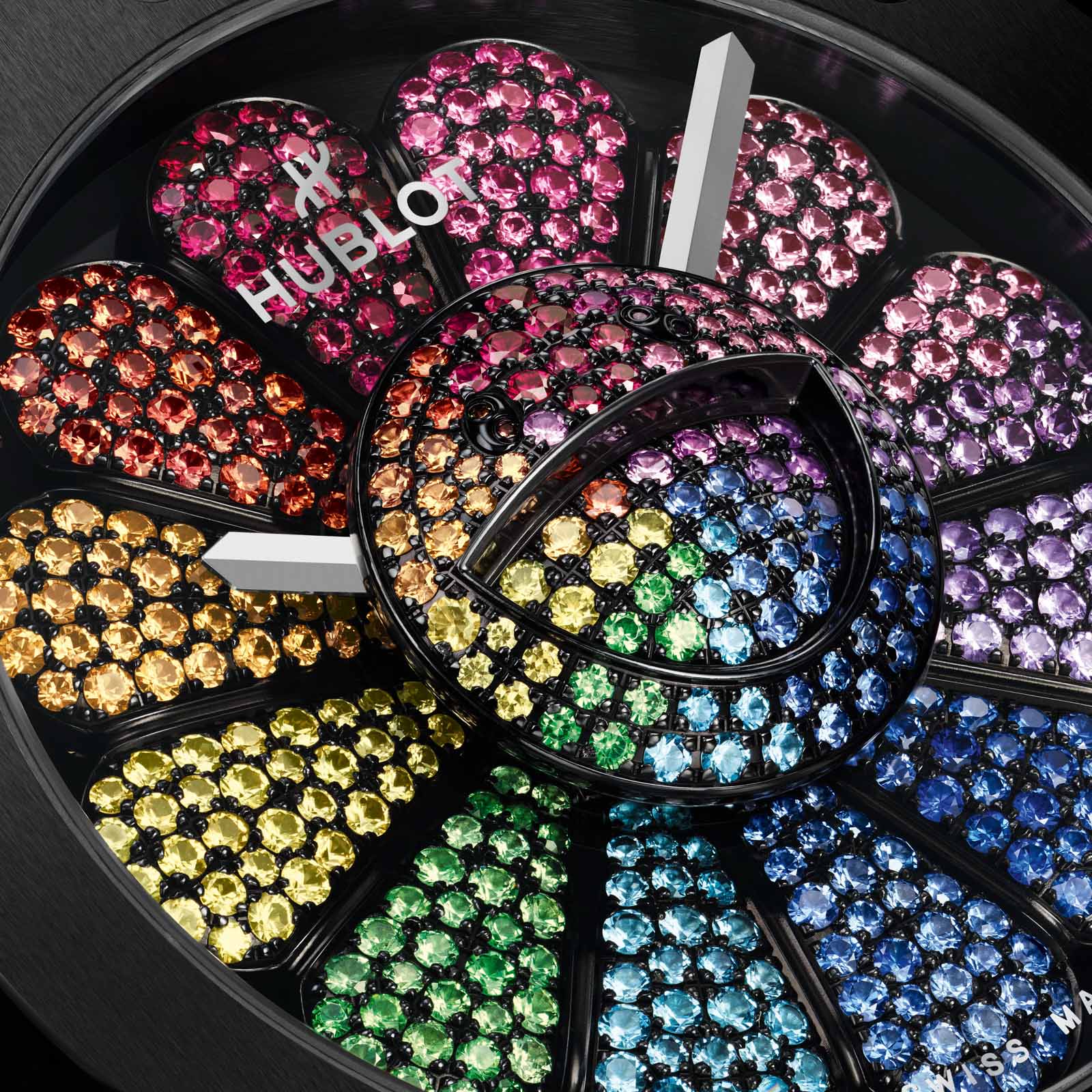 So, how exactly does one get this new watch? Well, it's a little complicated, because
NFTs
. Collectors will have until April 2024 to obtain/trade the other twelve NFTs on the OpenSea platform, after which only those who have all twelve will be eligible to acquire the watch. Indeed, all these words will come together to create a cohesive statement for those of you who are fluent in blockchain. In the event nobody is able to obtain it, Hublot will auction the watch off for charity which is a very thoughtful and generous backup plan.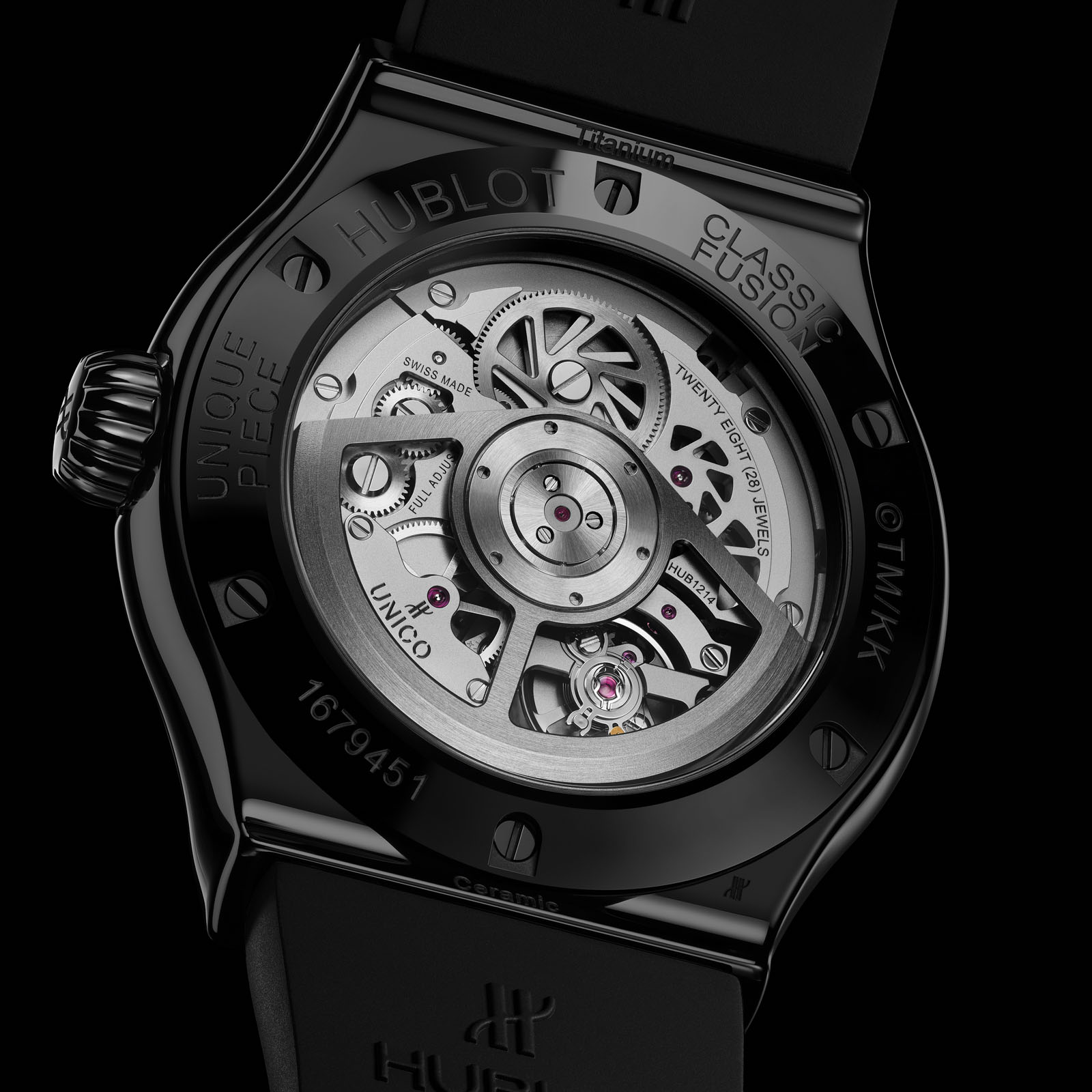 The remaining 12 watches in this new collection are set to be unveiled at
Watches and Wonders
in two months, and g
etting your hands on one of the other 12 new watches might be just slightly easy. Those 12 watches are accessible to only owners of one of the 324 NFTs All Black or Sapphire Rainbow NFTs that were issued in April 2022 as part of the third collaboration between Hublot and Takashi Murakami. Once an owner has managed to purchase one of the 12 new watches, he / she / they get the corresponding NFT. This brings us to the step mentioned above, in case they want to own the
Hublot Classic Fusion Takashi Murakami Black Ceramic Rainbow
.
In addition to hopefully getting some hands-on time with the Hublot Classic Fusion Takashi Murakami Black Ceramic Rainbow, I'll also be looking forward to seeing the remaining 12 collaboration pieces at Watches & Wonders later this year. For now, you can learn more at
hublot.com
Images: Courtesy Hublot