The story goes back to the 18th and 19th centuries when pocket watches were a trend and watches were designed on paper. Three legends of the watch world in the 18th century, Abraham-Louis Breguet, Ferdinand Berthoud, and Antide Janvier were behind the brilliant move of creating two regulatory organs in a watch in order to provide increased precision. Ferdinand Berthoud mechanically averaged the two regulators, while Abraham-Louis Breguet along with Antide Janvier utilised resonance to create and average the double regulators. The invention, later on, inspired some great watchmakers like ​​Philippe Dufour who created Duality, which is known to be the first-ever wristwatch having two balances.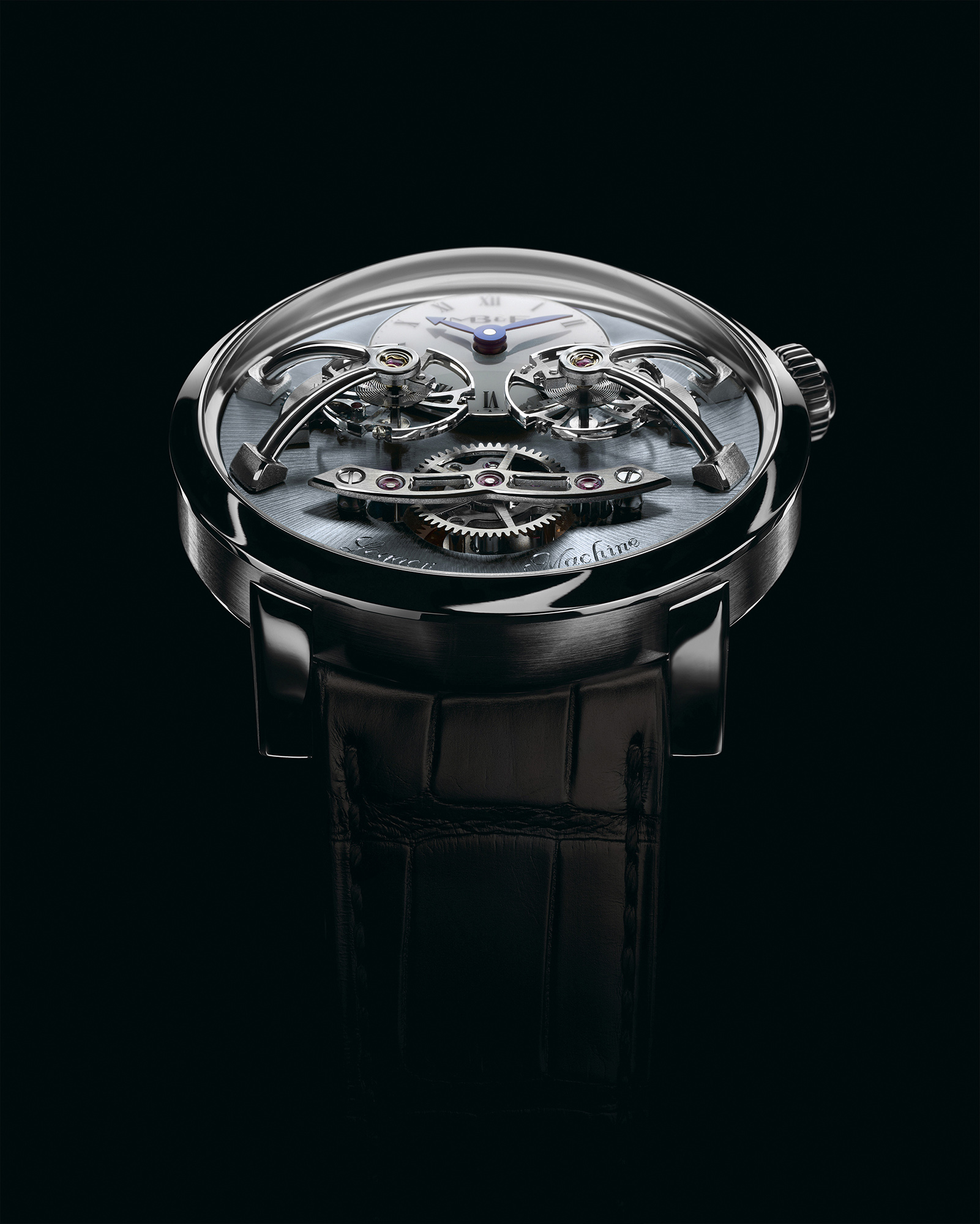 In 2013, Maximilian Büsser, the founder of MB&F, collaborated with watchmakers Kari Voutilainen and Jean Francois Mojon and took this concept of traditional horology to design a timepiece with two flying balances and raised planetary differential - the Legacy Machine N°2, which was a limited edition of 18 pieces crafted in platinum 950.
This year marks the 10th anniversary of LM2 and to celebrate this occasion the Maison has released 18 pieces of the watch in a new palladium case, which again speaks of the brand's play with materials. The uniqueness of this MB&F watch lies in the two balances, which is a rare spotting in the watch market.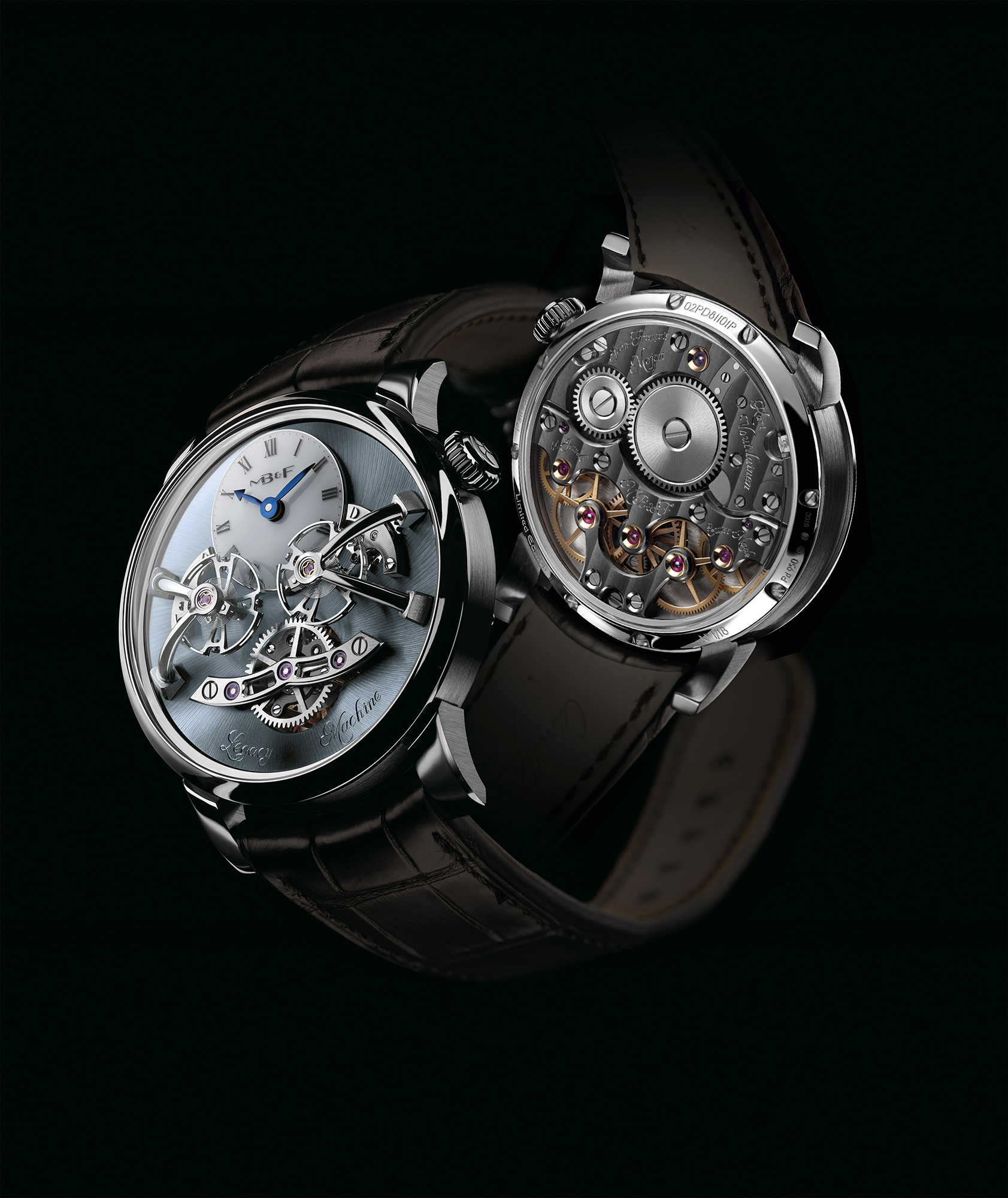 The watch features an aquamarine sunray dial with tones of green, grey and blue. At 12 o'clock lies the white lacquer subdial that shows the blue-coloured minute and hour hands pointing to Roman numerals in a simple display to offer it legibility. While one can easily read the time on the subdial, one can also see its regulator mechanisms on the dial through the domed sapphire crystal. At 9 and 3 o'clock are the flying balances that are laid above the dial, having identical escapements with their planetary differential lying at 6 o'clock with 3 gears and 5 pinions that transfer the average rate of balances to the single gear train. The model is based on Breguet's design of averaging the rate of two balances by eliminating the effect of resonance with a calculated distance between them. The curved arms hold the suspended balance wheels in place.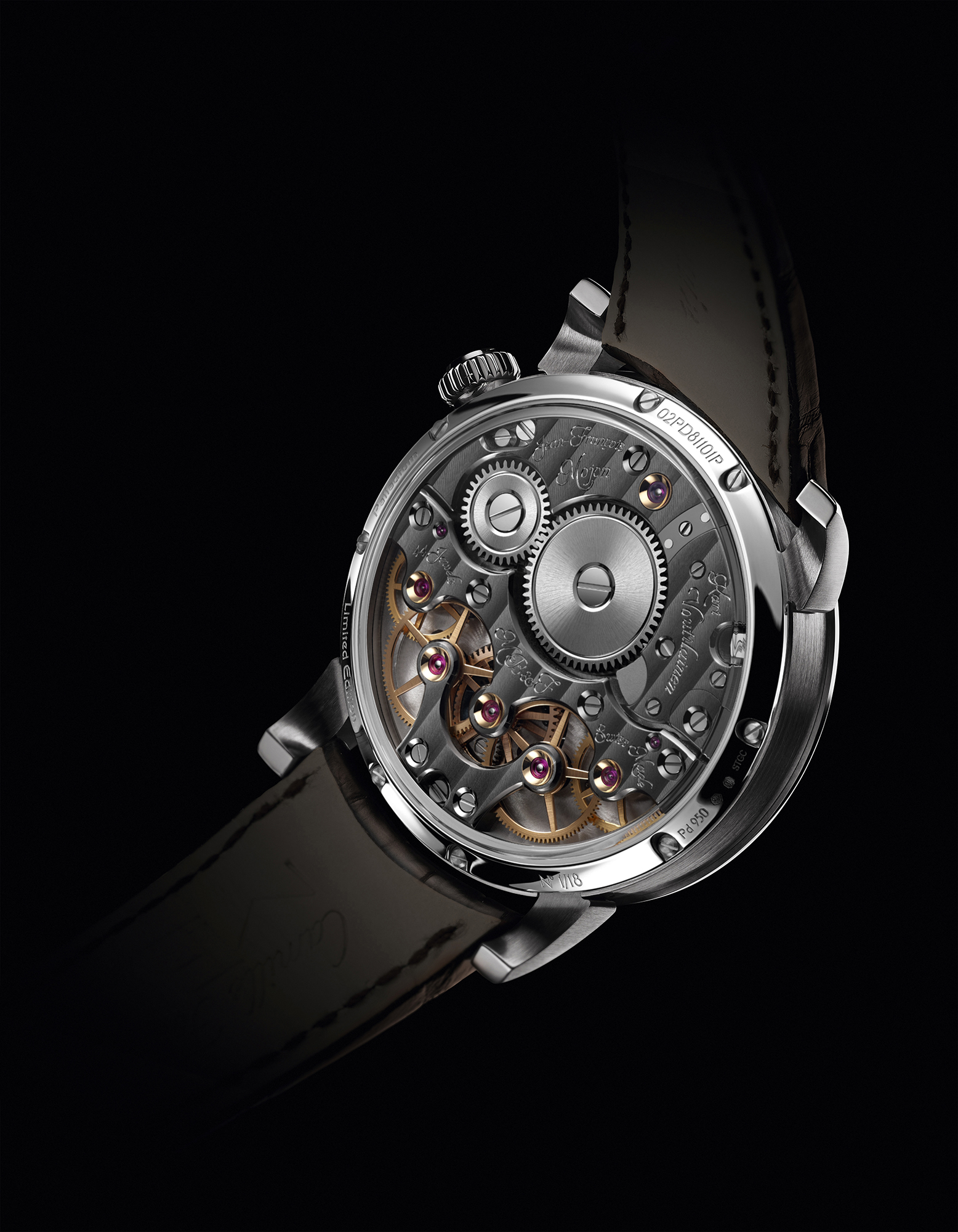 The back of the 44mm case clearly shows the movement with gold chatons and oversized rubies and Geneva waves travelling through the curved bridges. The watch is crafted with 19th-century-inspired hand finishing, polished bevels and counterstrikes and exhibits hand engravings that are visible through the sapphire caseback. This timepiece offers water resistance up to 30 metres and comes with a hand-stitched alligator strap in ​​black, blue or brown colour. It has a power reserve of 45 hours.
The watch is available to buy at MB&F retailers and eShop and is priced at INR 1,41,00000 (approx.)
Images: Courtesy MB&F