In 1978, Henri d'Origny, the artistic director of Hermès, introduced the first timepiece in the Arceau line, with a round case, asymmetrical lugs inspired by stirrups, and a dial that echoes a horse's gallop, all being the signature of the collection. The same outlines the design of the new ARCEAU Wow watch.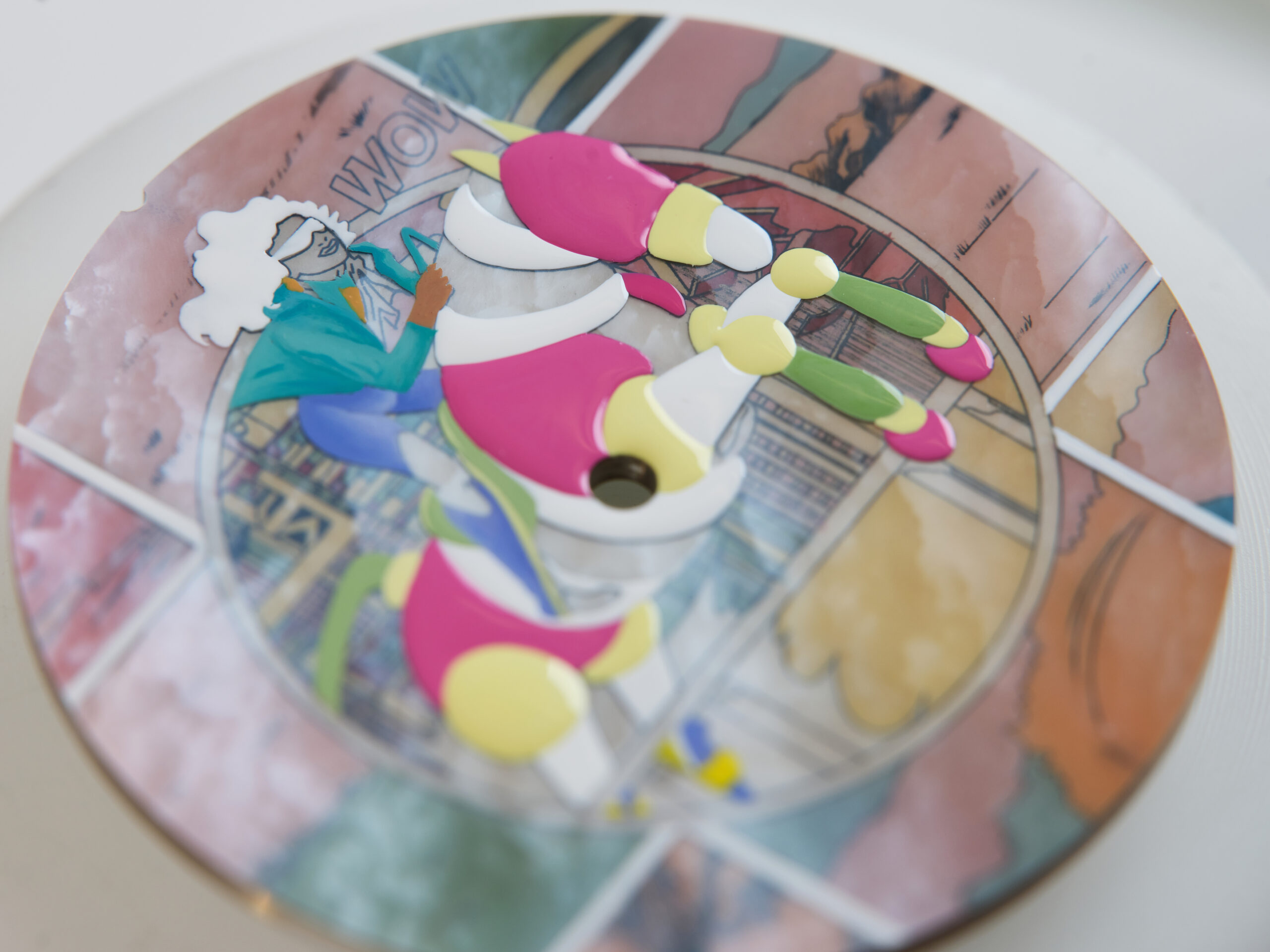 But there is more to the inspiration behind the watch. Ugo Bienvenu, a French artist who created a series of short animated films featuring the Hermès woman, designed a double-sided scarf for the brand two years ago. The multicoloured silk scarf portrayed a Parisian heroine travelling across the European city in a sports car, on rollerblades, jet-skis and, understandably, on horseback. One side of the scarf was a colourful version, and the other a monochrome version that offered a dual-styling option for its customers. The scarf was named Wow.
Inspired by this double-sided scarf, the ARCEAU Wow has a double-sided dial and Hermès chose a dial material that was as translucent and smooth as silk - mother-of-pearl. The creative on the dial was first outlined with black ink visible on both sides. The upper side of the dial is painted with pastel colours in twenty layers with each layer solidified at 90°C. The other side of the dial is similar to the first side exhibiting the Hermès gallop painted in dense, sharp and varying colours. It took over 35 hours for the designer to create one dial.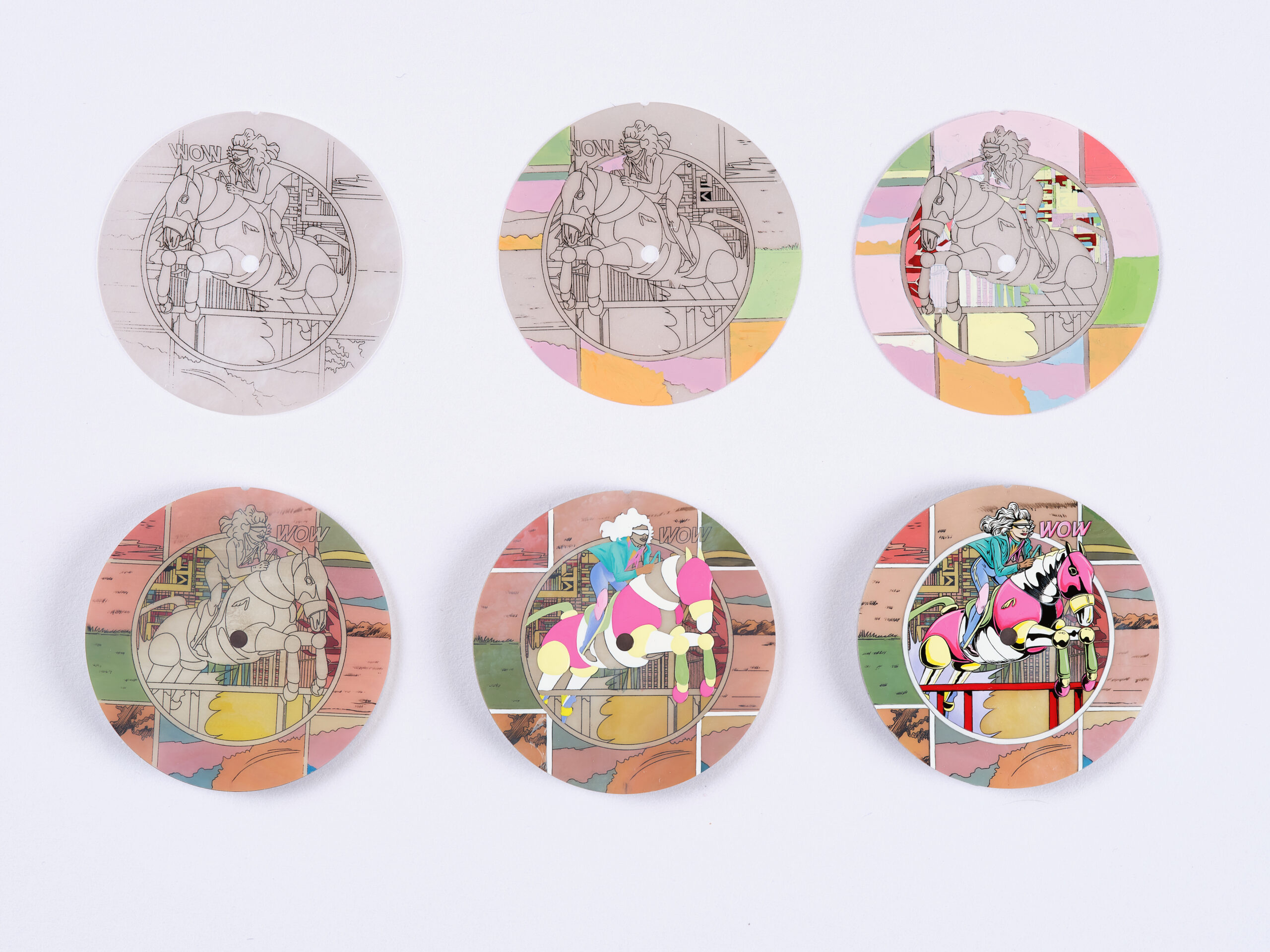 This latest 38mm Arceau timepiece is crafted in white gold with 82 diamonds studded on the bezel. The miniature painting on the dial is visible through the sapphire crystal and the caseback. The watch is powered by automatic Manufacture Hermès H1912 movement that offers about 50 hours of power reserve.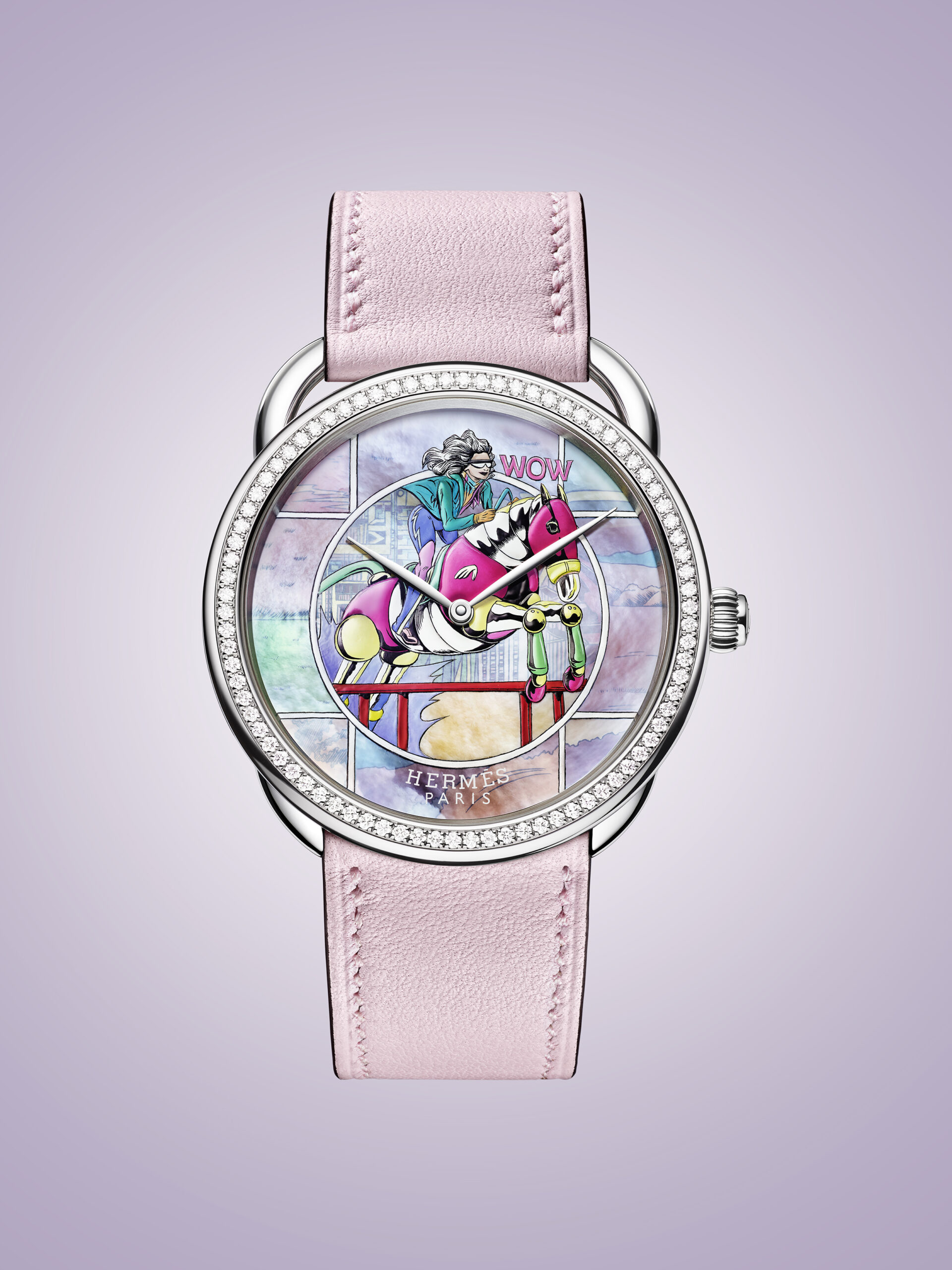 Hermès ARCEAU Wow with sakura pink calfskin strap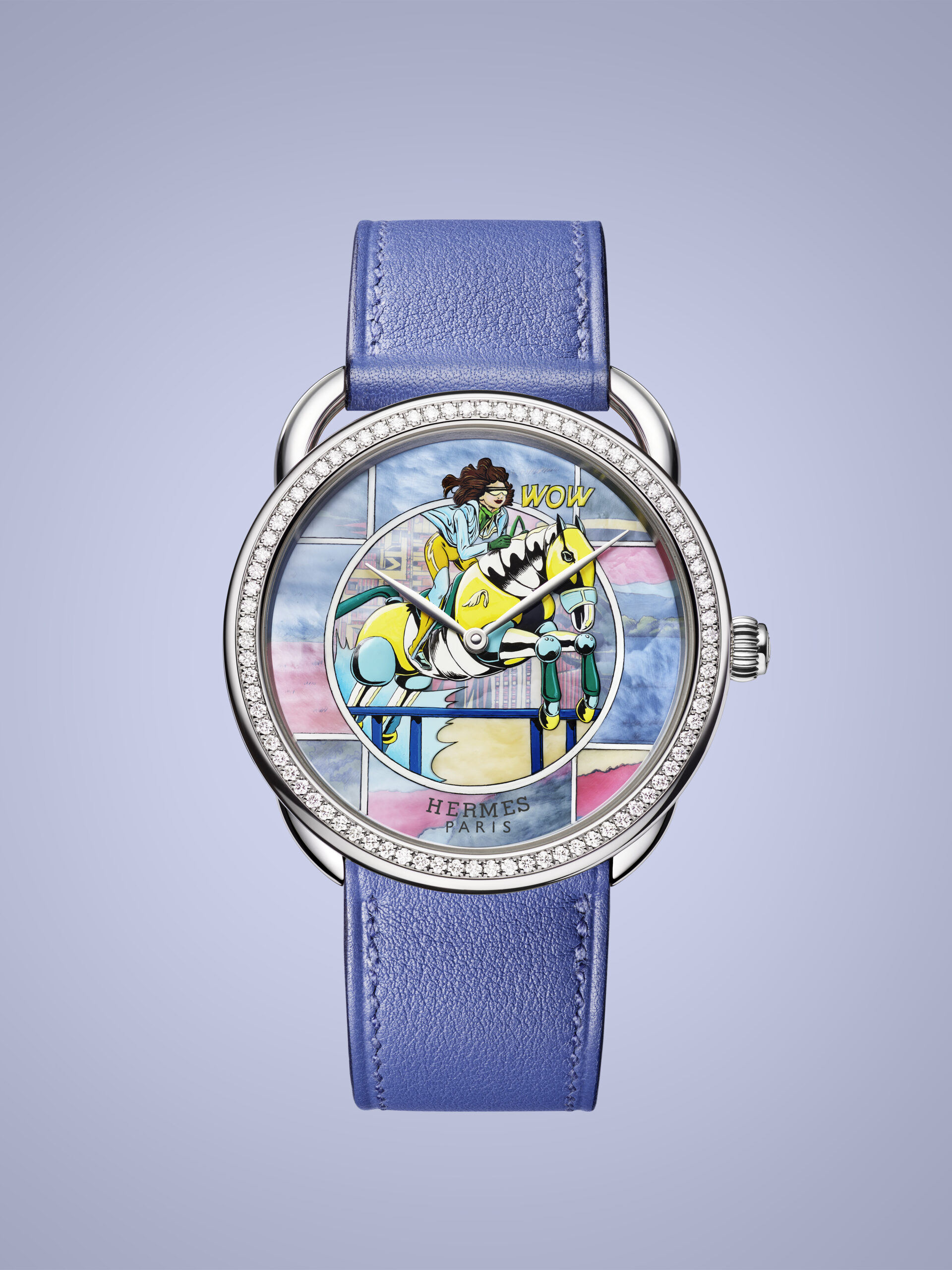 Hermès ARCEAU Wow with brighton blue calfskin strap
The ARCEAU Wow comes in two variations - pink and blue, each being a limited edition of 24 pieces and is paired with a calfskin strap in sakura pink and brighton blue.