Japanese watch brand Seiko releases two new timepieces inspired by their Ambassador Novak Djokovic as a part of their Premier collection.
Inspired by the lifestyle and choices of their four-year old brand Ambassador, and tennis legend Novak Djokovic, Seiko presents the Premier Novak Djokovic Special Edition, available in two versions. The watch has been designed to fit the "plus-one" tag for Novak's formal evening occasions.
Defined as a dress watch, the piece was created taking inputs from the tennis player himself. The rose-gold and black dial with a light striped touch, adds an element of finesse to the sports-based design. The strap is a combination of hybrid silicon and leather. The crown carries the "D" from Novak's name, and the caseback carries his signature.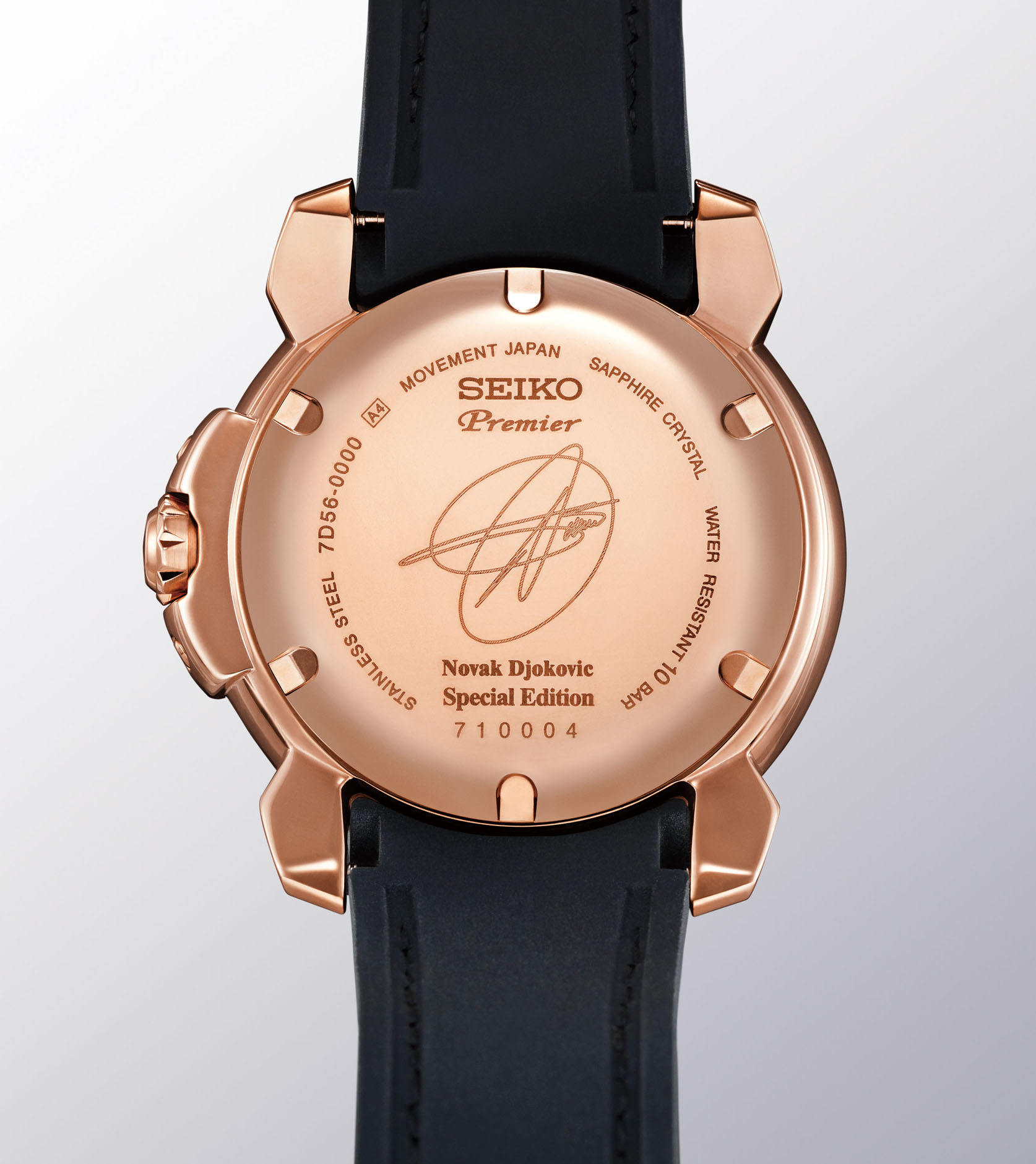 The special edition is powered by the Kinetic Perpetual which conserves the energy consumed by the watch in a unique way. The watch enters "sleep mode" if unworn, and can remember the exact date and time for up to four years. It will automatically adjust itself once worn again, resetting even the leap years correctly up to February 2100.
The two special edition versions will be available from September onward.