Symbolising the relationship between man and dog, the all-new MB&F Horological Machine No. 10 'Bulldog' is a nuanced piece of horology that could only be produced from the mind of someone as eccentric and genius as Maximilian Büsser. The idea of the watch, according to the press release, came to him when he was travelling in Japan and the idea just popped into his head like " a loyal pup might greet a returning master."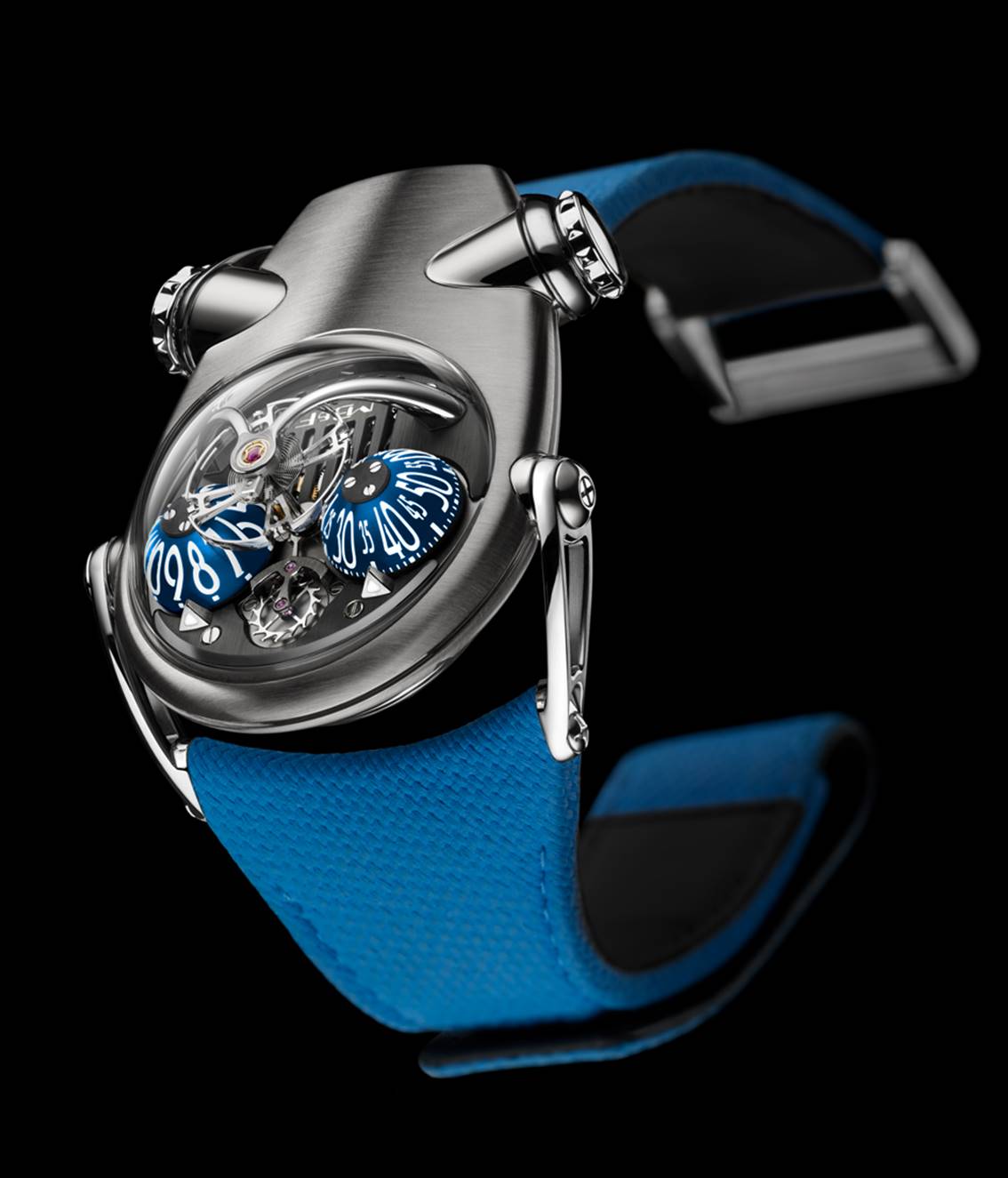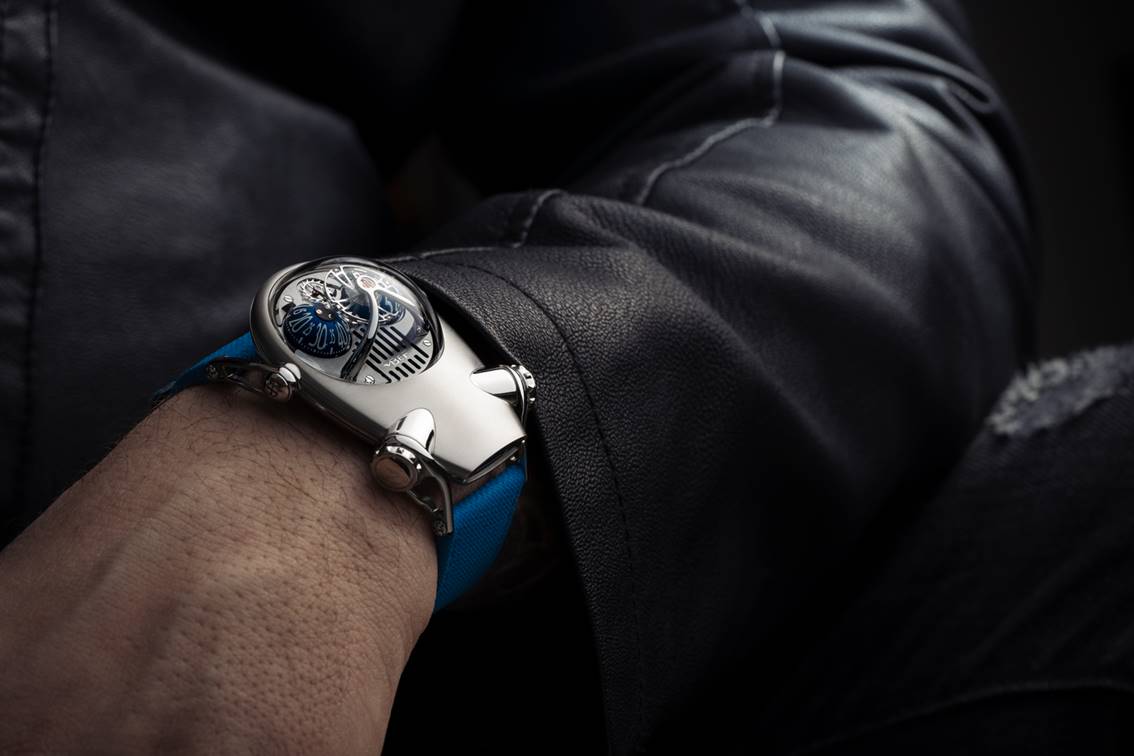 The timepiece features a round, compact titanium r red gold case with two prominent aluminium time-display "eyes" or counters with a collar or crown that helps in winding the watch and some stout yet flexible "legs" or straps that wrap warmly around your wrist. It also has the thorough-bred manual-winding engine beating at the centre at a steady 2.5Hz (18,000vph).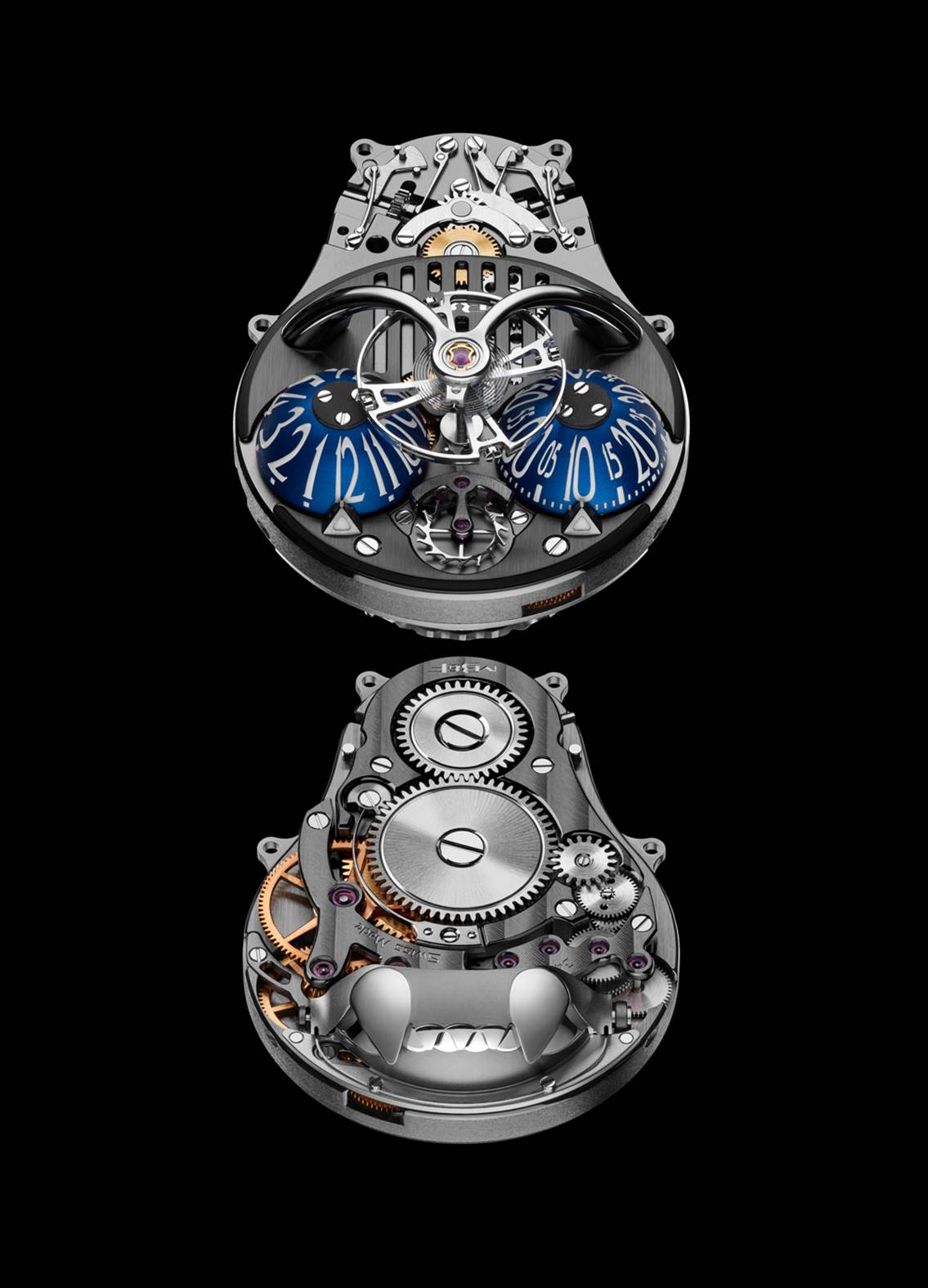 The massive hinged jaws present on the timepiece reiterates the animal it is inspired from. The jaws open and shut according to the amount of wind left in its mainspring – where a closed mouth means that the Bulldog is wound. The shiny teeth lining the jaw is the timepiece's power reserve indicator with a battery life of 45 hours.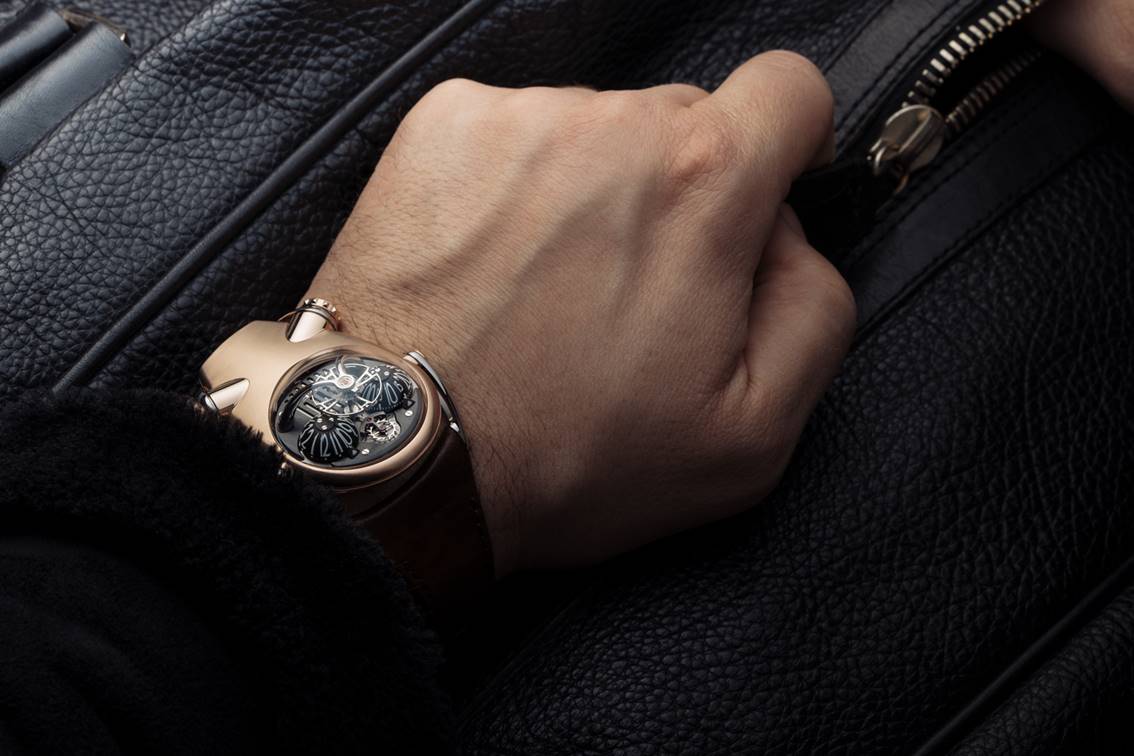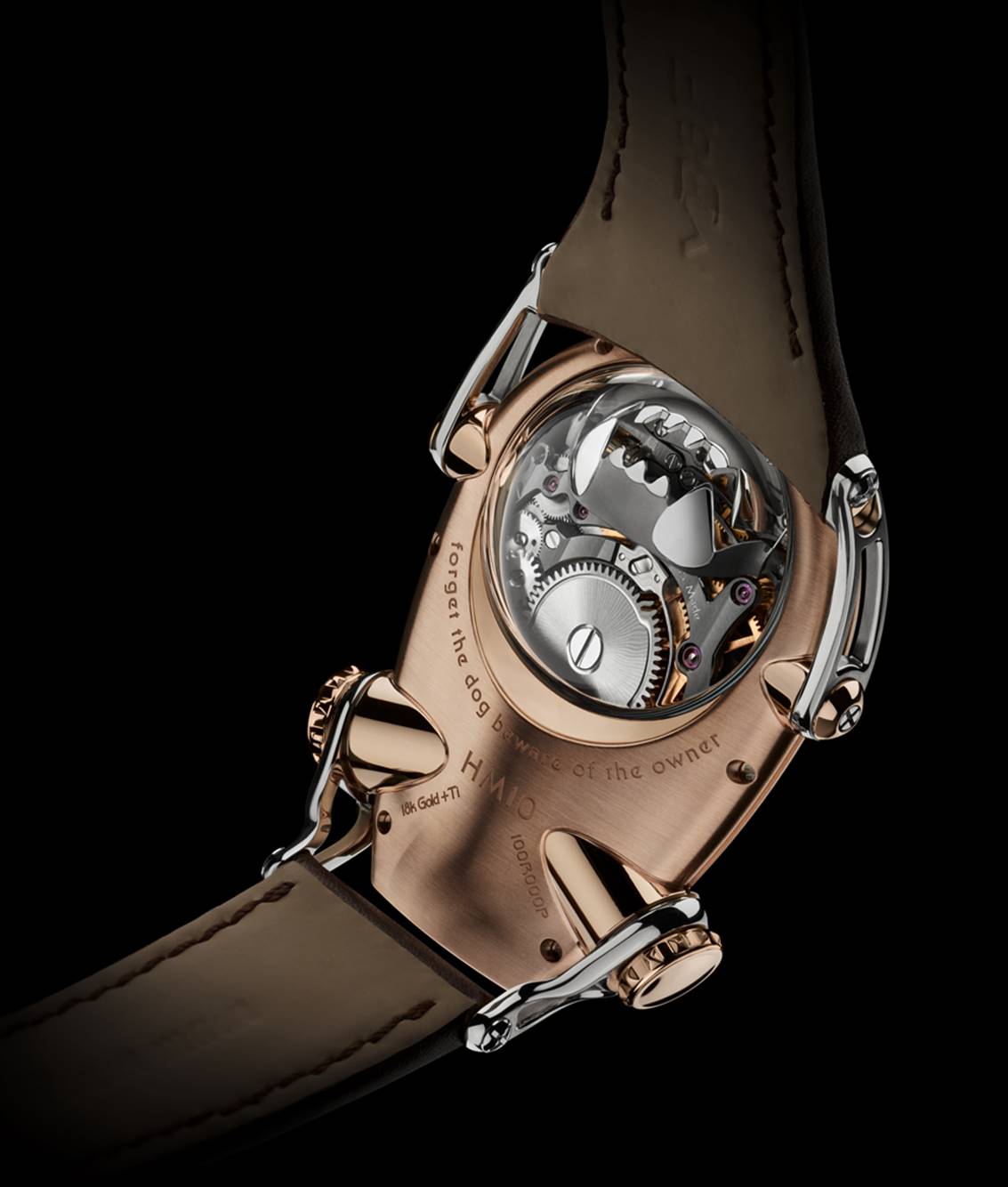 Intimidating like no other watch before, the MB&F Horological machine No 10 'Bulldog is available in two versions; grade 5 titanium body with blue eyes and 18k red gold and titanium body with "black" eyes.