Discover the [Re] master 01 which explores the chronograph of 1943 through the prism of 2020.
"This is not a historic reissue – it is a contemporary remastering of one of our past creations." - Michael Friedman, head of complications, Audemars Piguet
When it comes to the rarest chronographs in the world, the Audemars Piguet takes the first place. Their vintage chronographs are one of the rarest in the world with only 307 units made between 1930s through the 1950s. Incredible, right?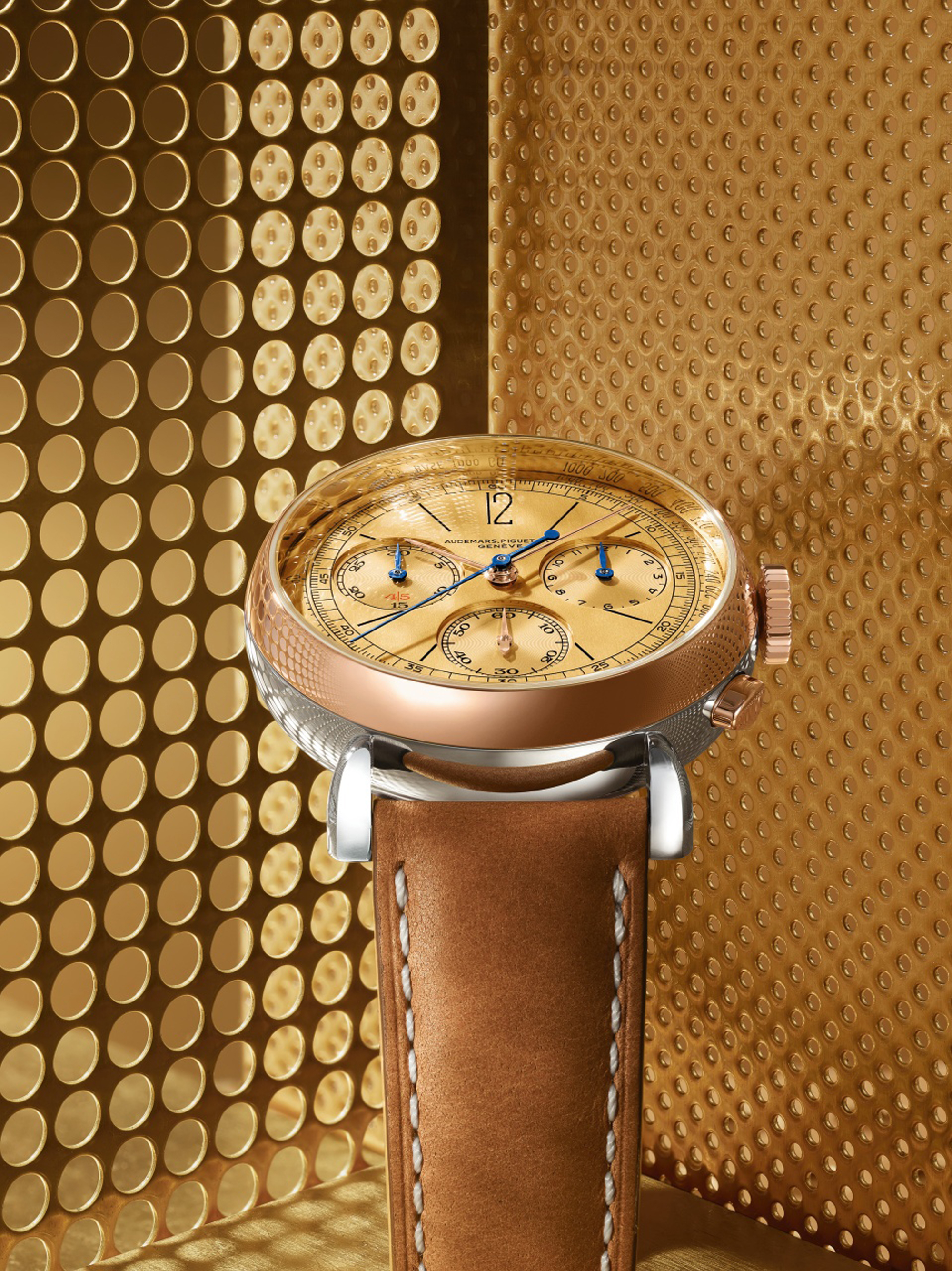 So with the remastering project of the chronograph, the Manufacture not obly reminisces of the time gone by but also offers a contemporary edition that would satisfy watch fanatics in search for Audemar Piguet's rare vintage chronographs.
The 2020 [Re]master01 Selfwinding Chronograph is faithful to the original timepiece from 1943. Bringing the aesthetic of the past into the present, the timepiece features a round case with lugs that are crafted from stainless-steel. What makes the watch interesting is the bezel and olive-shaped pushers and chamfered crown that is made from 18-carat pink gold. The specifically designed two-tone case is further accentuated with a satin-brushed gold-toned dial with black hour-markers, pink gold hour, minutes and second hands, blue chronograph hands and a blue transferred tachymetric scale.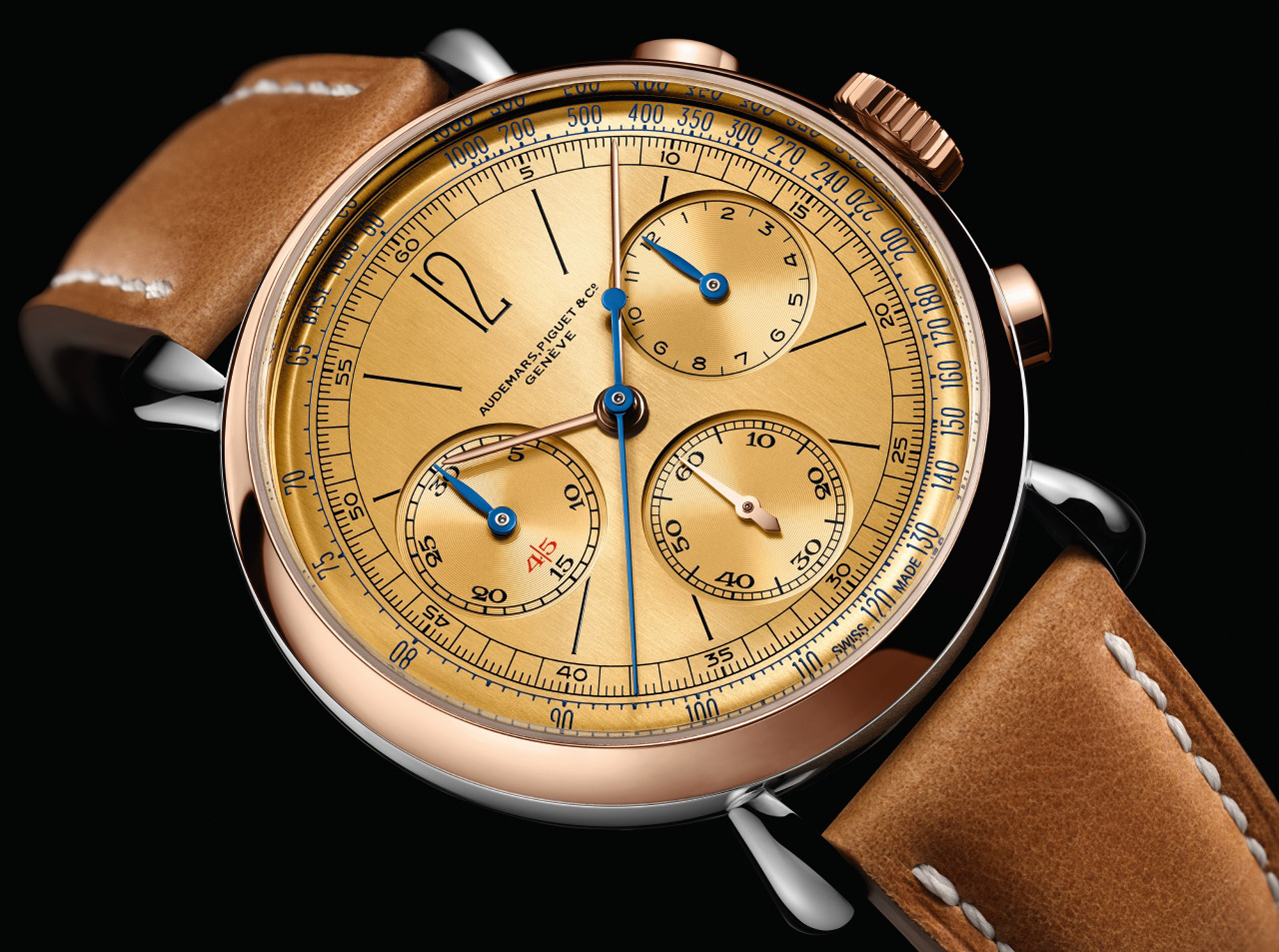 Furthermore, sticking to the original is the Art Deco inspired numerals and overall design aesthetics. What has changed, however, is the size of the case. From 36mm diameter (which was quite large for that era) the case diameter has been increased to 40mm keeping in mind the era the current watch belongs to.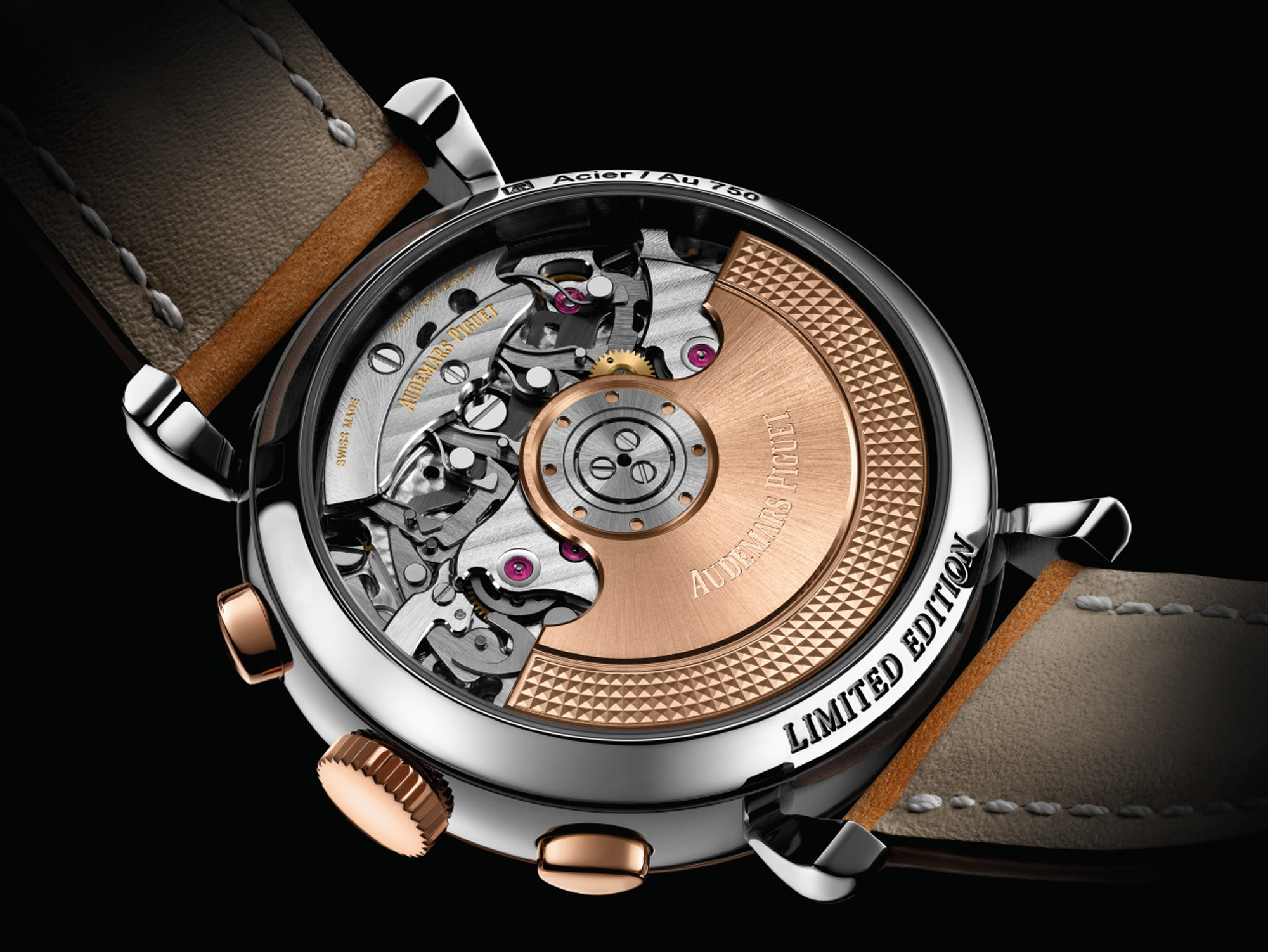 Keeping in tune with the 1943 wirstwatch, the dial of the 2020 [Re]master01 houses the signature "Audemars Piguet & Co Genève" which symbolises the brand's history of having a workshop in Geneva from around 1885 to the mid-1970s. Additionally, the dial also features rearranged chronograph counters for better visibility.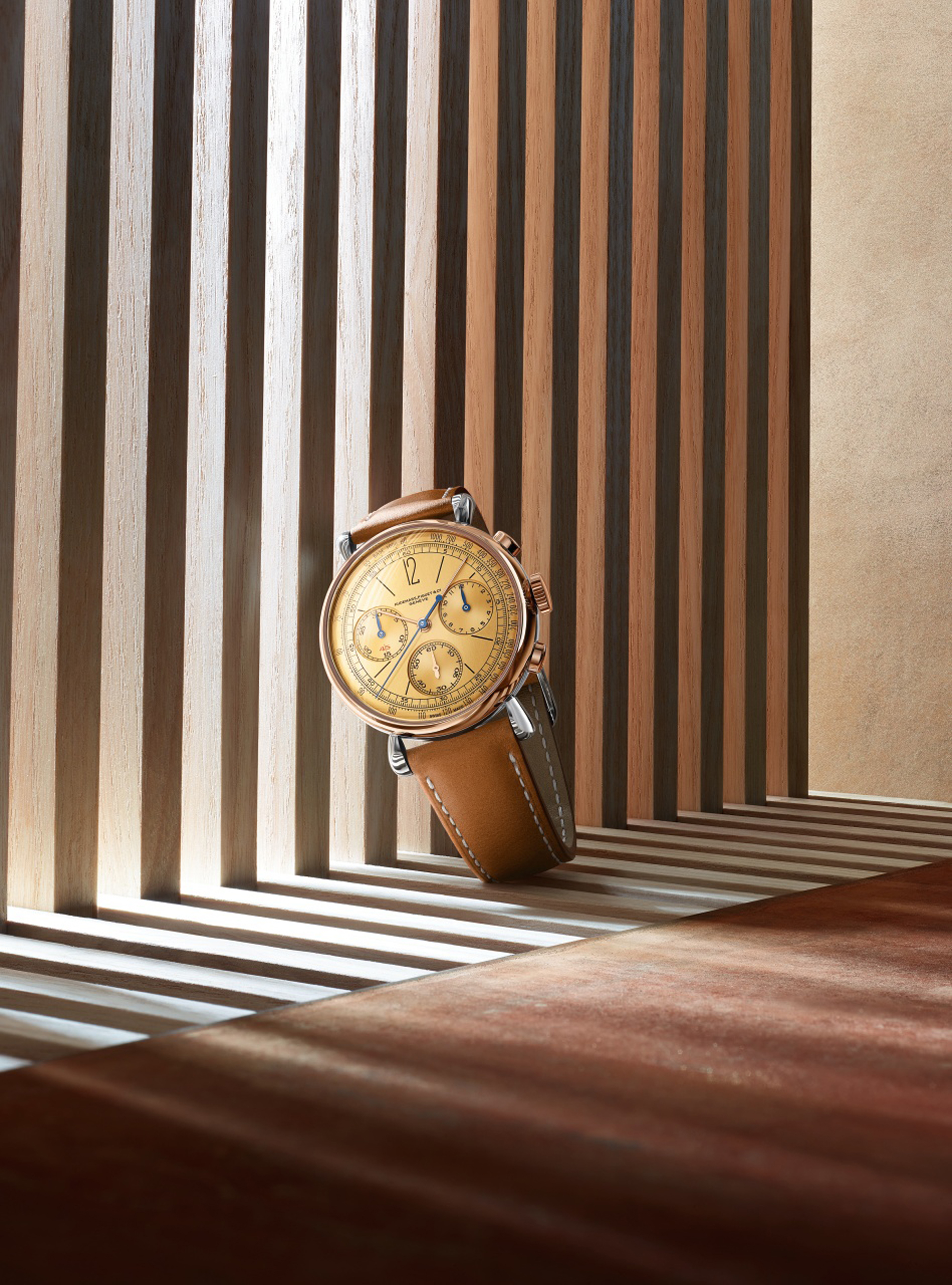 Working inside the this classic reiteration is the Manufacture's newest generation of automatic chronograph movement – Calibre 4409 with a power reserve of 70 hours. Strapped to a light brown hand-stitched calfskin leather strap and an additional dar brown leather strap, the Audemars Piguet [Re]master01 is limited to just 500 pieces.