I wasn't born in Mumbai, but having a large family there means that I have visited enough to have places that I can count as my favourite in the city. Being raised in a family of watch lovers, as I grew older, the draw of Chor Bazaar became stronger for me, enough for it to make it to my list of top places in Mumbai. Situated in the heart of the financial capital, this market has existed for more than 150 years. Originally known as Shor Bazar meaning "noisy market", its name later morphed to Chor Bazaar thanks to the British mispronouncing it. Soon, it started living up to it too, as a hub for stolen goods. It also became a marketplace for anything that was old-world, from Victorian furniture and old movie posters, to objets d'art and vintage watches and clocks.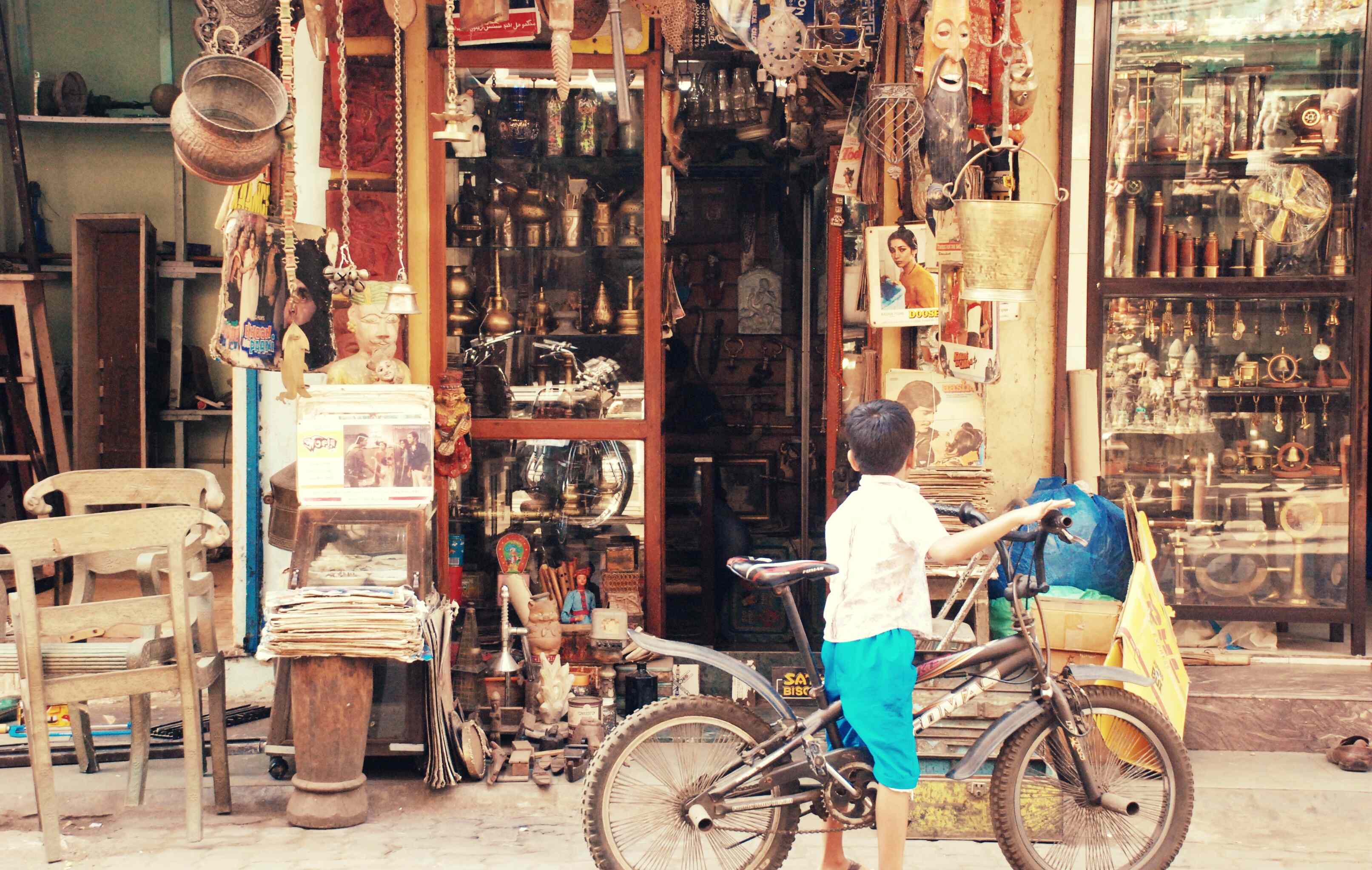 Chor Bazaar, Mumbai. Image: Courtesy Mathanki Vasal / Flickr
The area, as one can imagine, is filled with crowded streets that are lined with colonial buildings. But it is the vibrant shops, generally crammed and overflowing with goods - lamps, horns, cameras, and spare parts of cars hanging at store-fronts - that I make a beeline for. While strolling through its kaleidoscopic lanes, I have had the opportunity to interact with store owners who happened to be
avid watch collectors
, and were equally enthusiastic to share stories of their collections. In the process, my family and I have managed to get our hands on some incredible vintage watches, while a few others I could only afford to admire. This story is about these watches.
Corum Rolls Royce
Not many know that a collaboration happened between the two brands during late 70s, and Corum fashioned a 23mm wristwatch borrowing the radiator grille style of the car, and
dauphine hands sat atop the
vertical columns. Rolls' bonnet ornament 'Spirit of Ecstasy' sat pretty on top of the case at 12 o'clock, linking the case with the strap; just below it was the automaker's logo engraved on the case. The special edition
Corum
was an 18K white gold piece, made more attractive by the mechanical winding movement, although in a later edition, a quartz movement was installed. A bubble wrap had ensured that the watch's shine and polish remained intact, and the case was flanked by a leather strap. Costing almost over a lakh, it would have made a perfect gift for someone who admired the elegance of Rolls Royce as much as they loved watches. Me - I just enjoyed it from a distance, and took photographs to remember the piece by.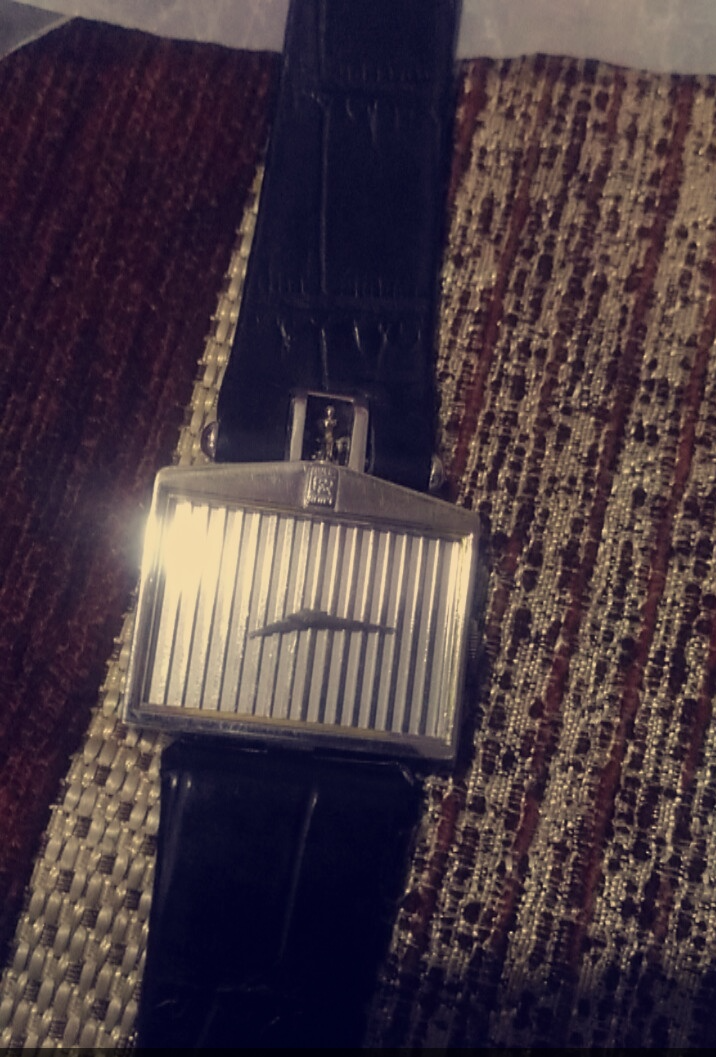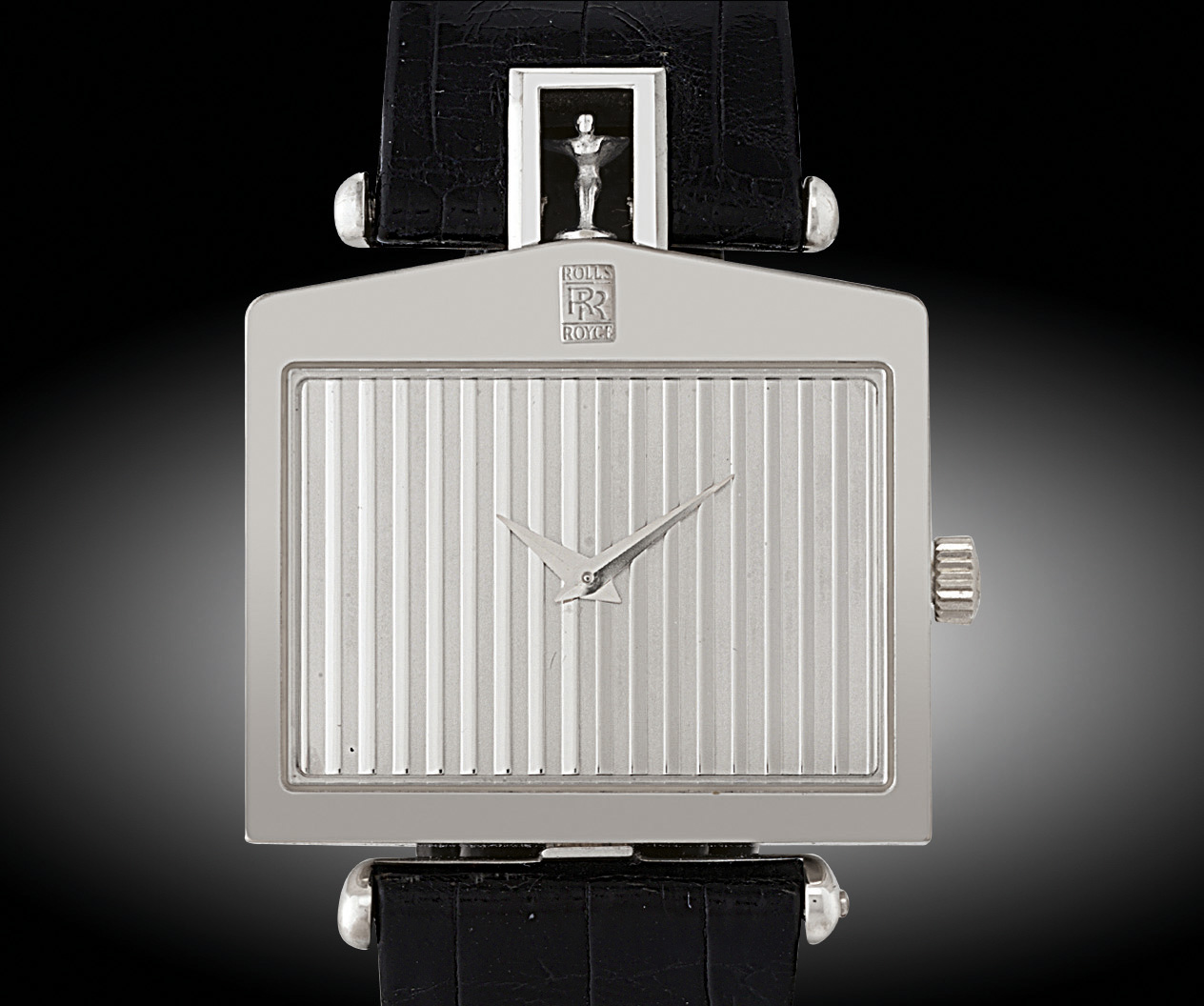 Corum Rolls Royce. Image: Courtesy Christie's
Jean D'eve Sectora

Launched in 1980s, Jean D'eve Sectora was quite ahead of its time. Powered by a quartz movement, it become famous worldwide for its
retrograde dial
displaying time in its own unique way and that's what made me love it. The white dial features Arabic numerals in parallel arcs – the first, displaying the large hour markers, with the second, smaller numerals as the minute markers. Two hands indicated the time and there was a date window too. The wristwatch is exemplary for its 150 degrees sector and retrograde display, making it a collector favourite. The watch is enveloped in a gold-plated case with sapphire glass on top. Luckily, it was in good condition with not much wear and tear. Being different from standard watch dials is what made me buy it. I tried my hand at bargaining and acquired it for Rs 50,000 (approx.).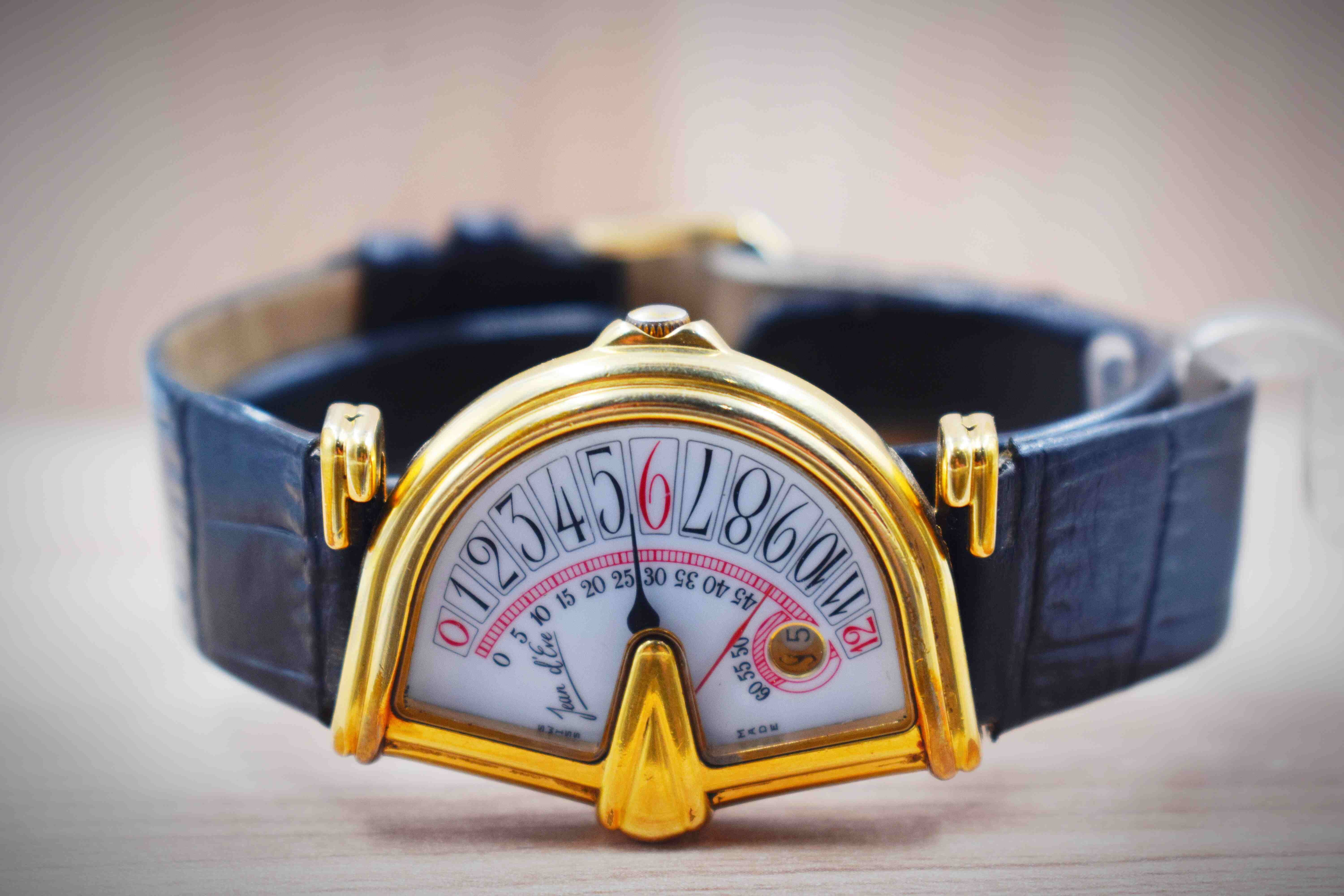 Jean D'eve Sectora
Gerald Genta
One of the pioneers in the world of watchmaking,
Gerald Genta
gave us classic designs like the Omega constellation, Patek Phillipe Nautilus,
Audemars Piguet Royal Oak
and the IWC Ingenieur. Genta also started his own independent line in 1969, where he experimented with ideas. I was lucky enough to hold one of his unique pieces, an oval, white gold wristwatch with a blue hobnail dial and triangular hands.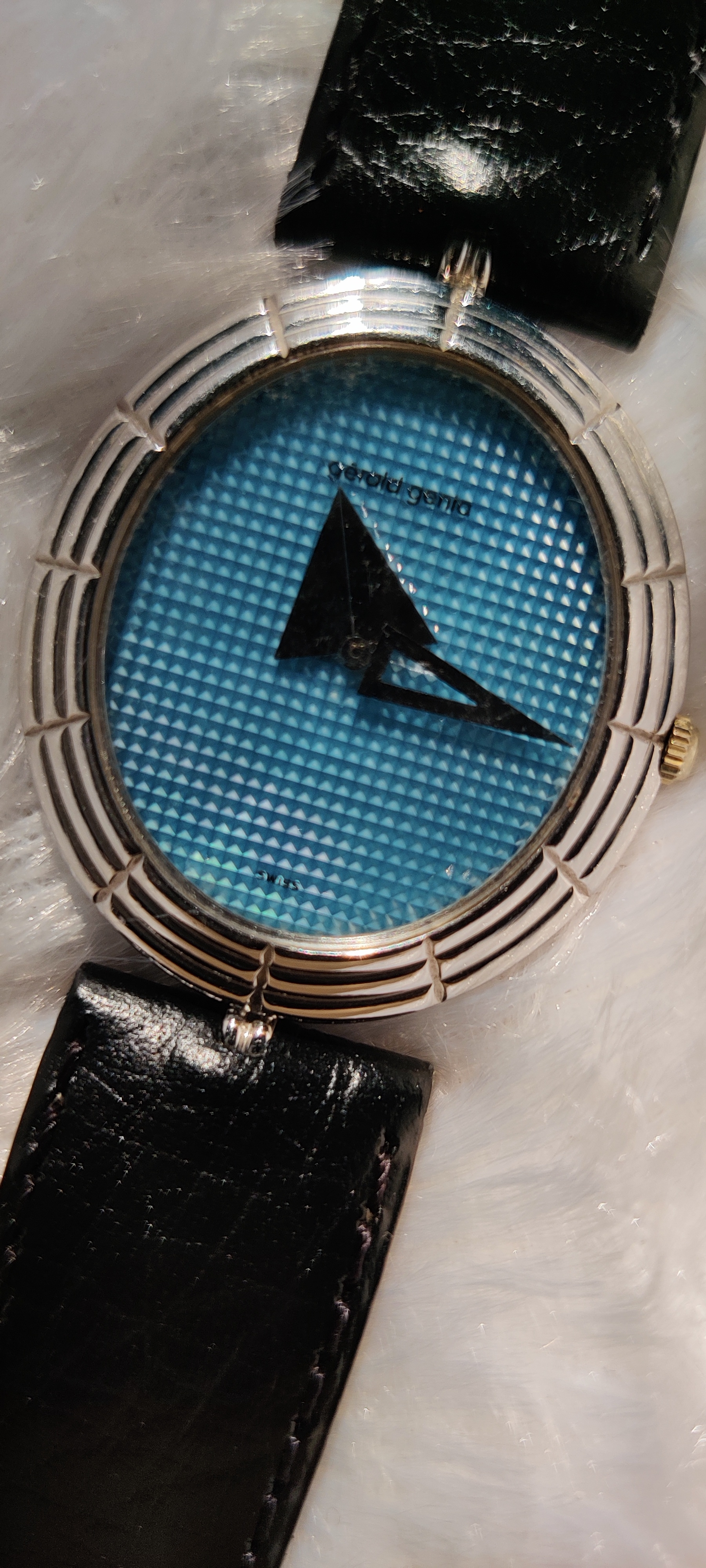 Gerald Genta
Featuring a manual winding movement, it was safely kept in a velvet pouch, free from scratches and appearing almost new. The owner, a humble aficionado with an antique lamp shop, travelled to Hong Kong to acquire this piece and made quite evident that he wasn't going to part with it anytime soon.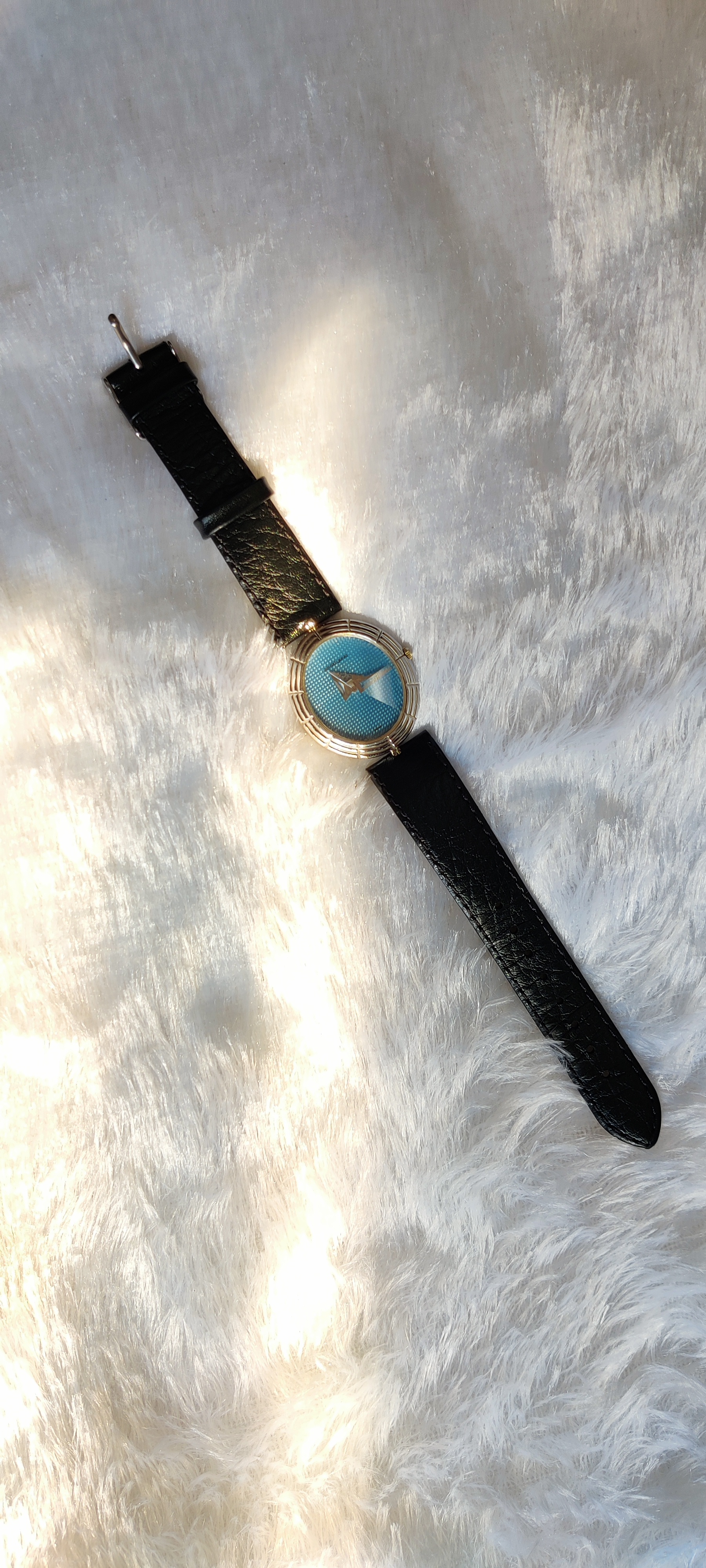 Universal Watch (KSA map)
Cased in pink gold, this watch is undoubtedly the most special of all the vintage watches I have seen, and what makes it distinct is the cloisonne dial depicting the map of the Kingdom of Saudi Arabia. Universal (which later became Universal Geneve) engineered this automatic wonder to commemorate the founding of the state by the first King Abdul Aziz ibn Saud, with partial hour indicators inscribed in Arabic script, the king's name at 12'o clock, and Jazeera-Al-Arabia (island) at 6'o clock. The colours of the enamels seem to be faded due to the vagaries of time, but you could clearly see the emblem of the country and motif of one of the oldest mosques in the history of Islam, situated in Makkah. Carrying a unique seal of KSA, my father was more than happy to pay a good sum of money to add this jewel to his collection.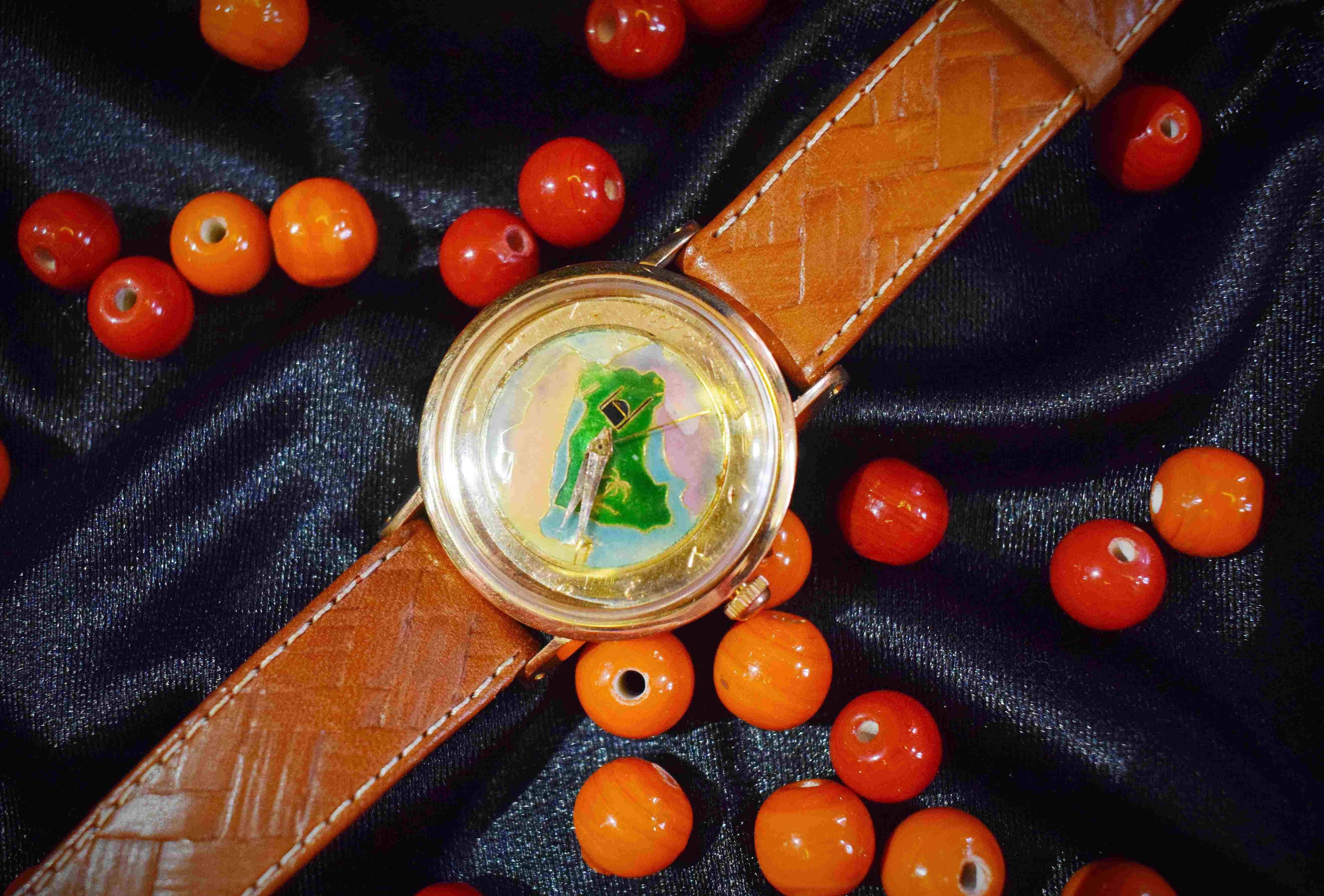 Universal (KSA map)
Jaeger-LeCoultre Atmos
Again, from the 1970s, we discovered a beautifully designed
Atmos clock by Jaeger-LeCoultre
, sitting on the top shelf of an antique clock shop. The beguiling front had a white dial, faceted and Arabic numeral hour indicators, with sword-shaped hands that darkened towards the tips, and chinoiserie motifs around the structure. The 41-and-a-half cms horological wonder would be perfect for mantle pieces, the office, or libraries. The brass frame was slightly tarnished after being exposed to the humid climate of the city, though it didn't matter - it was not up for sale as it happened to be the crowned jewel of that shop.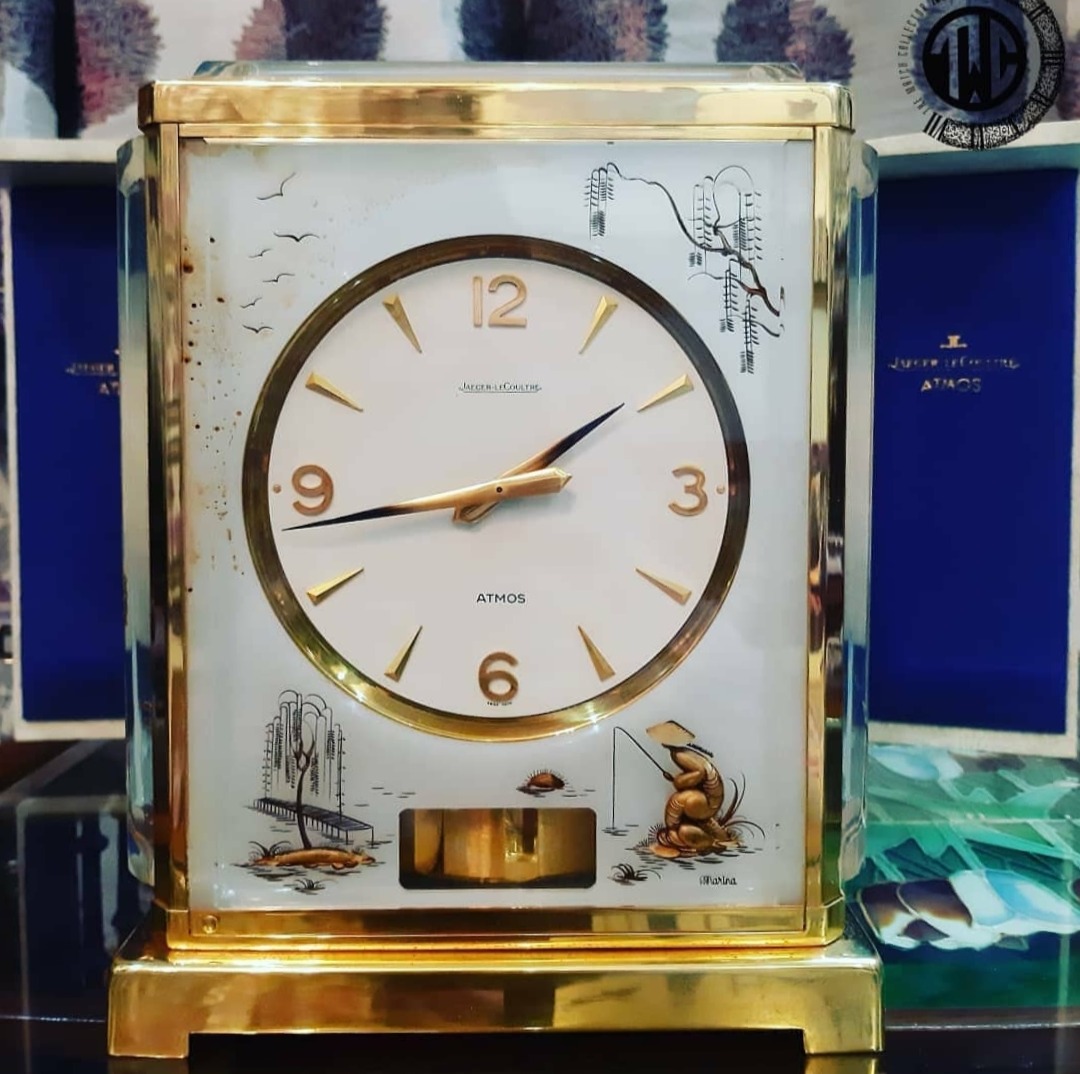 Jaeger-LeCoultre Atmos
Rolex Prince
I haven't met anyone who doesn't love a Rolex, and while I had expected vintage models of the Cosmograph, Air King, GMT-Master II, I wasn't expecting one of the earliest collections by the brand - The Prince. One of the sleekest vintage watches I have ever seen, the rectangular maverick is considered a specimen of distinction for its precision. Launched in 1930, it had two sub-sectors - one with hour and minute hands, and the other for seconds. This segregation was made to avoid the intersection of the second hand with the minute and hour hand. It is unlikely to find an OG movement in such a vintage watch but I was elated when I discovered that the original movement was intact and the watch worked just fine. Costing a whopping Rs 5-6 lakhs, I reluctantly let go of the watch, but not before the shop owner assured me that he would save the Prince for me till I came back for it. Only time will tell if I will return and find it there.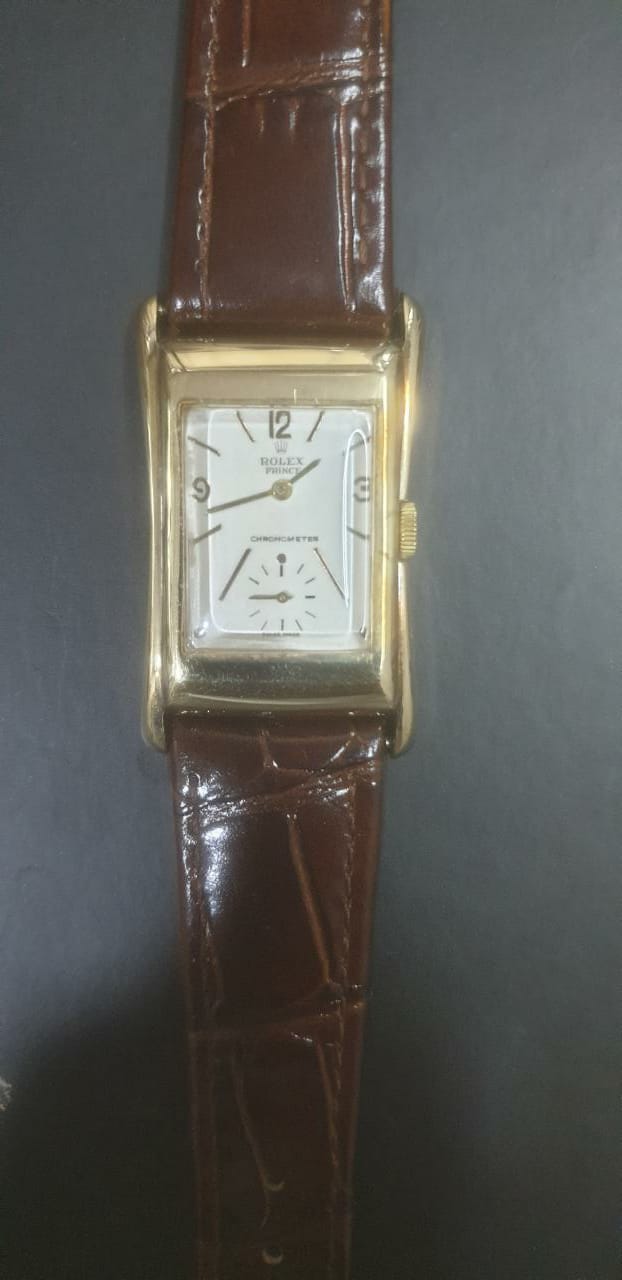 Rolex Prince
Cartier Tank
Adorned by legends like Jackie Kennedy and Princess Diana, Cartier Tank is a collector's favourite for its elegance and simplicity. As the name suggests the rectangular watch was inspired by the combat vehicle. In 1917, Louis Cartier was inspired to change the shape of wristwatches, and therefore two parallel brancards are a signature of the Tank watch. The white dial with Roman hour markers and contrasting blue-steel hands held me captive. After a lot of negotiation, we ended up agreeing on exchanging a Corum I had for a Cartier (costing Rs 1.5 lakhs approx.) which in my opinion was worth it.
Even after my multiple expeditions to Chor Bazaar, I am always amazed to see how these Swiss wonders make their way into the shops of this place and how these shop owners preserve them. A hunting ground for watch collectors, if you have the right bargaining chops, you could walk away with some truly beautiful timepieces.
Images: Courtesy Nimra Shareen (except where specified)