Urwerk might be quite a young brand compared to the stalwarts of the horological industry, but it has quickly carved a space for itself, thanks to its path-breaking designs. Following its philosophy of combining tradition with a futuristic vision, the Swiss watchmaker has introduced a brand-new model—the Urwerk UR-100 Ultraviolet
—
at Geneva Watch Days 2022
.
The new
Urwerk
watch comes in an eye-catchy violet colour, which stands at the far end of the visible colour spectrum perceptible to the human eye. Beyond this hue, colours turn into a waveform, and our eyes can't perceive them. According to the press release, the Urwerk UR-100 Ultraviolet celebrates "this boundary, this tipping point, this transition from perceptible to imperceptible."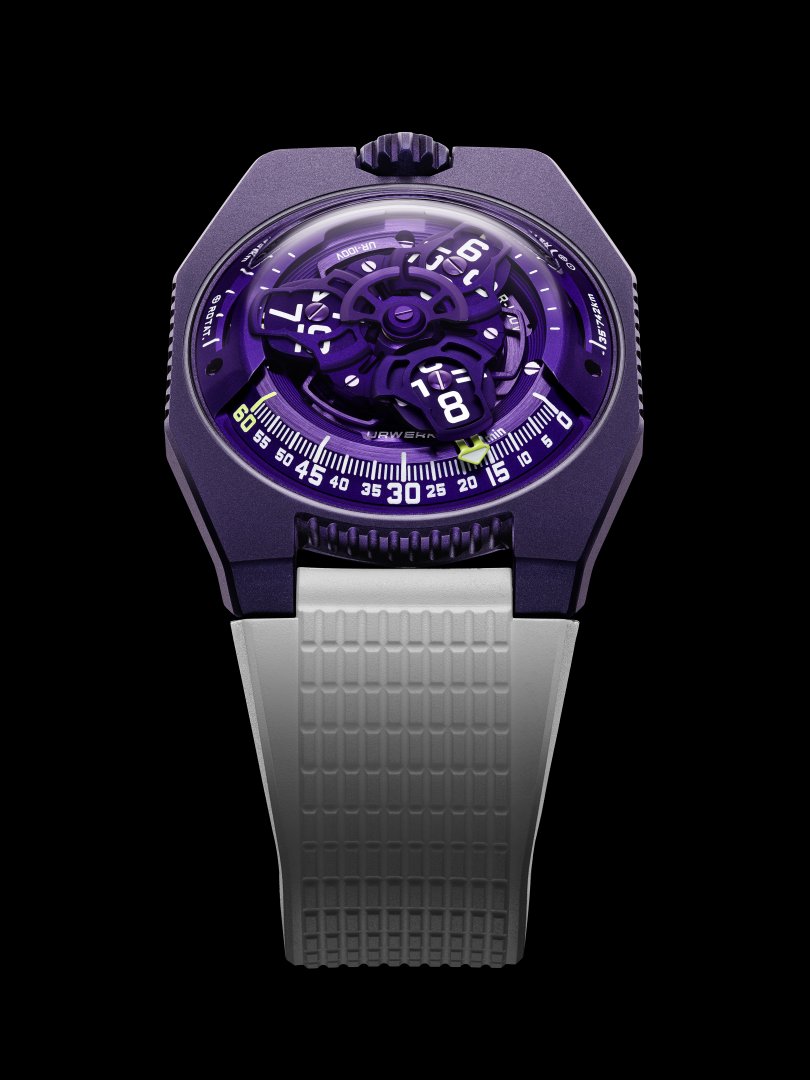 The new Urwerk timepiece comes in an eye-catchy violet colour
Measuring 41mm in width and 49.7mm in length, the new Urwerk watch is housed in a sanded shot-blasted
titanium
case and features the signature display of the collection, which comes with the space-time complications that can track and measure Earth's travel through space. What happens here is that when the 60th minute has been reached, the minutes hand vanishes and reappears on a 20-minute scale—located at 10 o'clock—of 555km, which is the distance one would travel in 20 minutes if one were to be standing on the Earth's equator. Appearing exactly on the opposite side, at 2 o'clock, is the Earth's revolution around the sun (orbital distance), i.e. 35,740 kilometres per 20 minutes. Last but not the least, the time is indicated by the wandering hours, on a rotating wheel that points to a minutes scale on the lower end of the display.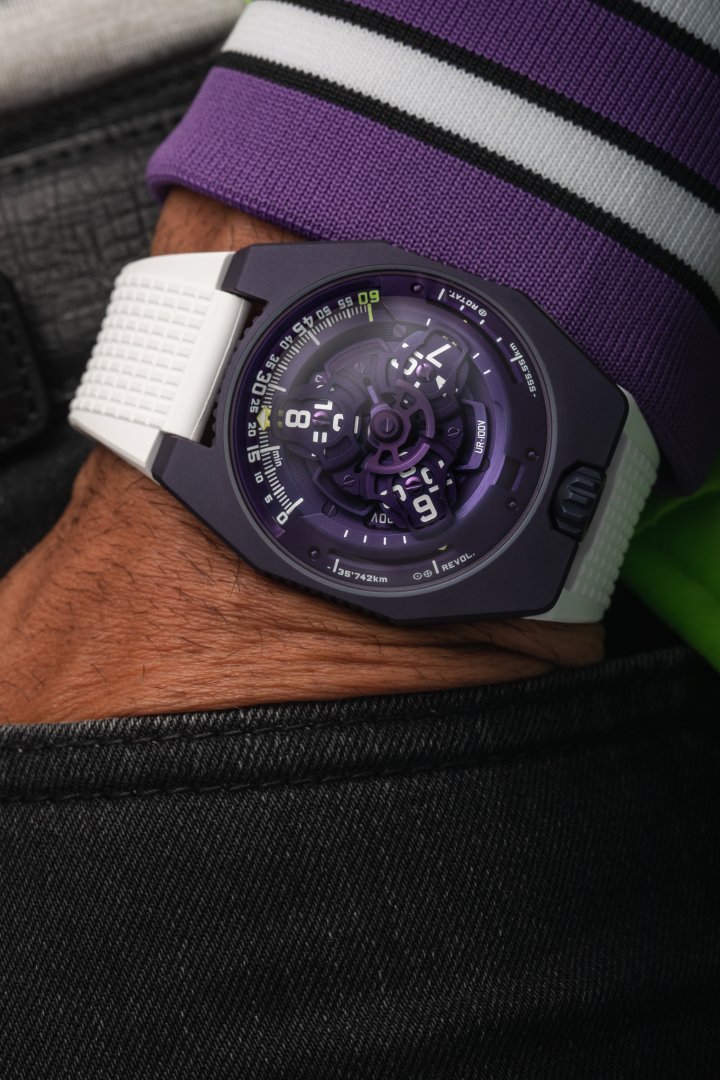 The new UR-100 ultraviolet is equipped with the self-winding UR 12.02
The new Urwerk watch is equipped with the
self-winding
UR 12.02 that runs at a frequency of 28,800vph and can store a power reserve of up to 48 hours. The movement is attached to a bidirectional rotor governed by the Windfänger mechanism—it keeps the rotor from reaching excessive speed and helps protect it from everyday wear and tear.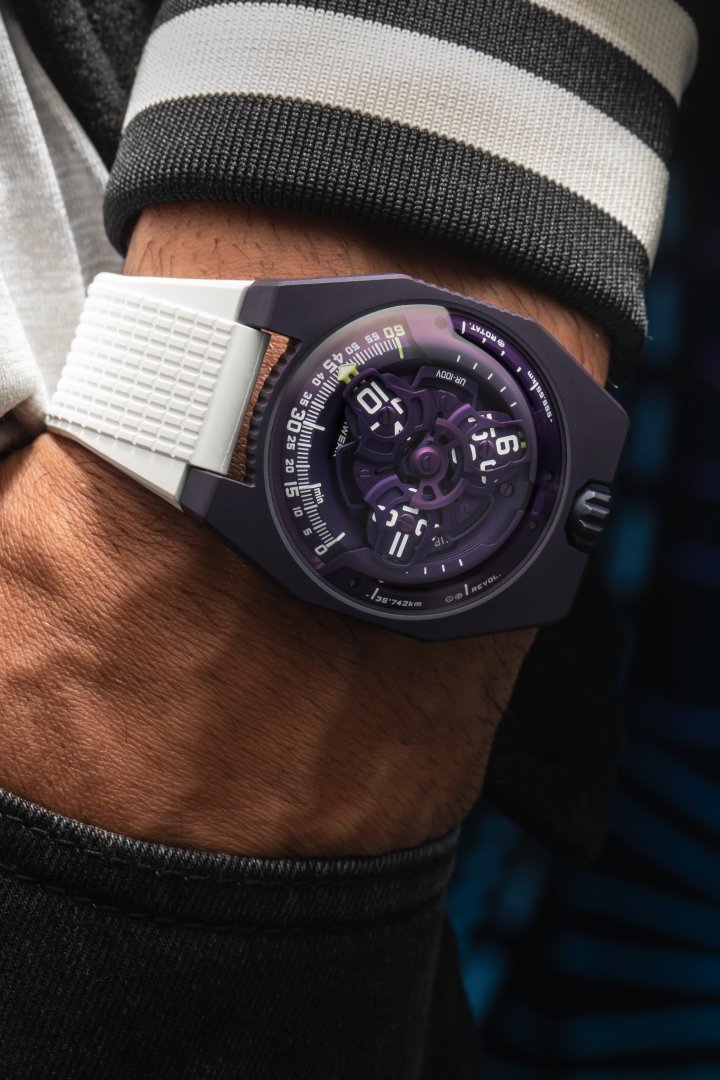 Housed in a sanded shot-blasted titanium case, the latest UR-100 measures 41mm in width and 49.7mm in length
The Urwerk UR-100 Ultraviolet is secured to the wrist with the help of a textured white rubber strap that nicely complements the overall look of the watch.
Images: Courtesy Urwerk