It's no surprise that the Father of Modern Art owned a timepiece as unique as his artworks.
Trust Pablo Picasso to wear a piece of art on his wrist. And something as unique as he was. Those are probably the first thoughts that will pop into your head when you see a watch that's up for grabs on May 20, 2021. Bonhams 'Paris Luxury: Montres et Chronographes de Prestige' auction is offering up a rare watch owned by the foremost proponent of Cubism.
The stainless steel, manual winding watch, a Michael Z Berger piece circa 1960, has 12 letters of 'Pablo Picasso' sitting perfectly where the hour markers should be. The case is round, brushed and polished, with a screw down back and stepped bezel. The movement is signed Michael Z Berger (little known Swiss watch producer who still exist in America producing branded products), and the inside caseback is stamped M.T. Co. Of Hong Kong (still under existence). The watch is a 32mm.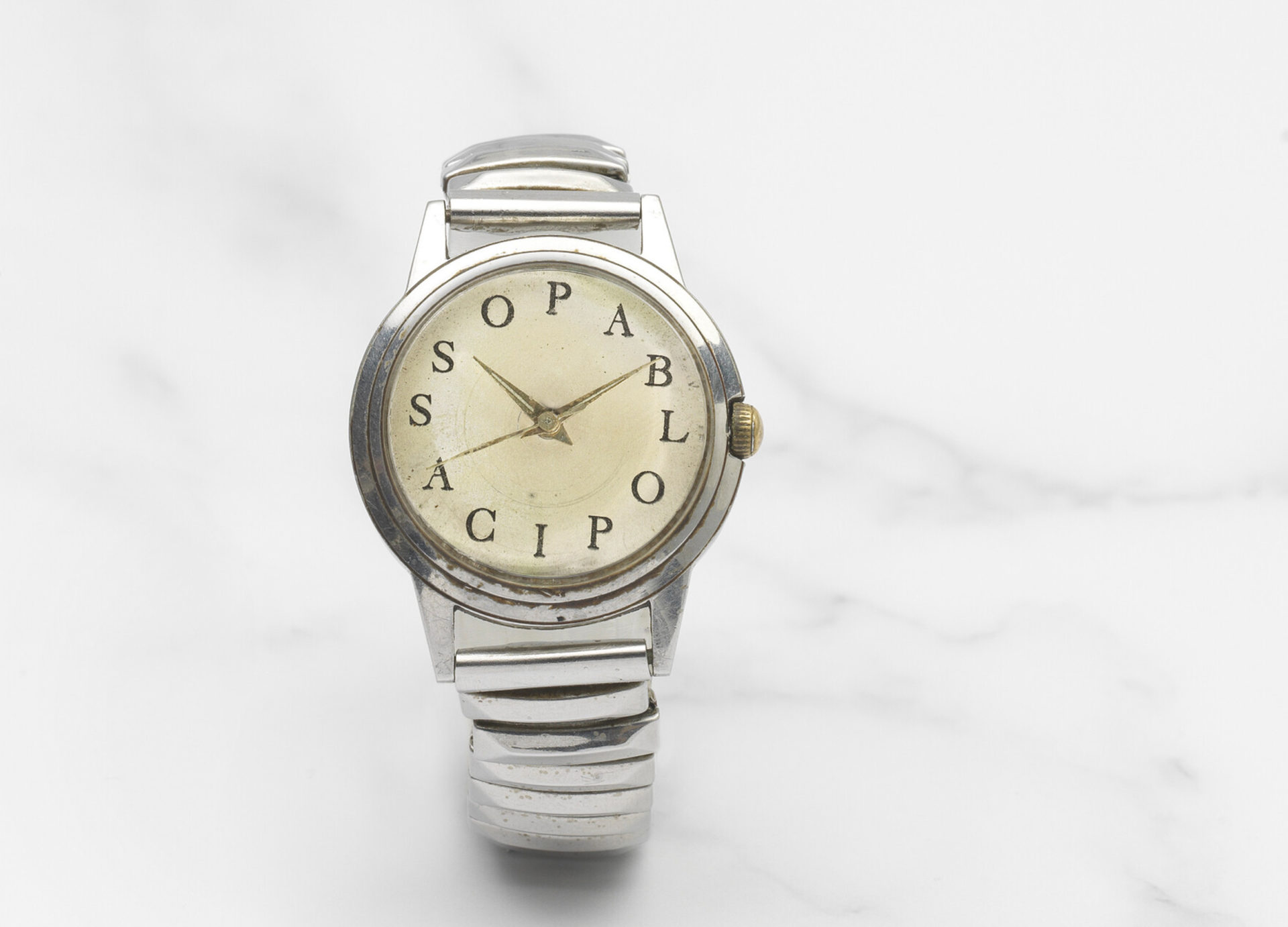 The said piece comes from the family of late Greek sculptor Lela Kanellopouloum, who was personally gifted the watch by the artist. Kanellopouloum had told her nephew that one day in the 1960s, Picasso took the watch off his wrist and gave it to her, along with a ceramic of his then wife Jacqueline Roque.
The piece on block is said to be part of a triumvirate, the signature letters as hourmarkers being the aspect tying the three together. The first two had appeared in 2010 at the Paris auction house Blanchet et Associés, along with 271 previously uncatalogued works. They had emerged from the estate of Picasso's driver, Maurice Bressneu, nicknamed Teddy, whose heirs said that the works were 'a gift from the artist'. Not surprisingly, the Pablo Picasso Estate halted the sale, and the watches disappeared from public domain. One amongst the two was a yellow-gold case with a tan crocodile strap, and the other, a stainless steel stepped bezel (like the kind being auctioned on May 20) with black leather straps.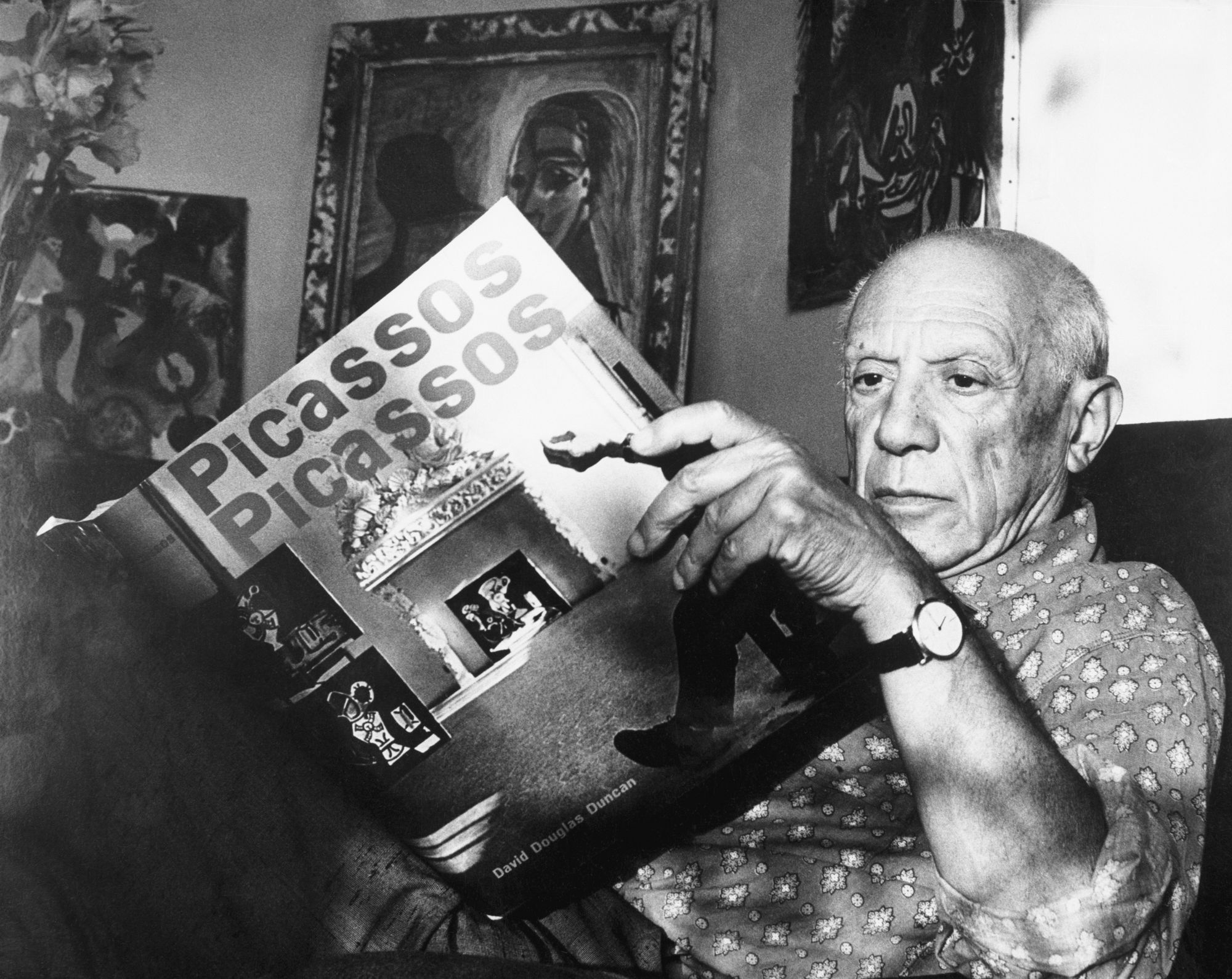 It is said that while Picasso wasn't exactly a collector, he certainly enjoyed watches. There are plenty photographs that show the artist wearing a wristwatch, most notably a Rolex GMT Master in a 1960 photograph by Eddy Novarro; a Jaeger-LeCoultre triple calendar moonphase in a 1954 portrait by Yousuf Karsh, and even a Patek Ref.2497. Celebrated photographer Cecil Beaton had even clicked Picasso with supposedly the said timepiece in a 1960s photograph, where the artist stands against his works in his studio, a cigarette dangling from his hand. Picasso was known to not remove his wristwatch while painting, which makes this piece not just a part of the artist, but in a way, a part of his creations as well.
Pre-sale estimate: US$ 15,000 - 22,000.
Image 1: Courtesy Getty Images; Image 2: Courtesy Bonhams.