Come June 8, 2021, you could be the proud owner of a watch once owned by the King of Pop Art, Andy Warhol.
For those who don't know, Andy Warhol was a big collector of watches. And when we say big, we mean huge. In 1988, a year after his death, the 313 watches found in his townhouse were sold by Sotheby's in a landmark 10-day auction. And now one of those watches is on the auction block again - a Patek Philippe 18K gold Calatrava, Ref 570.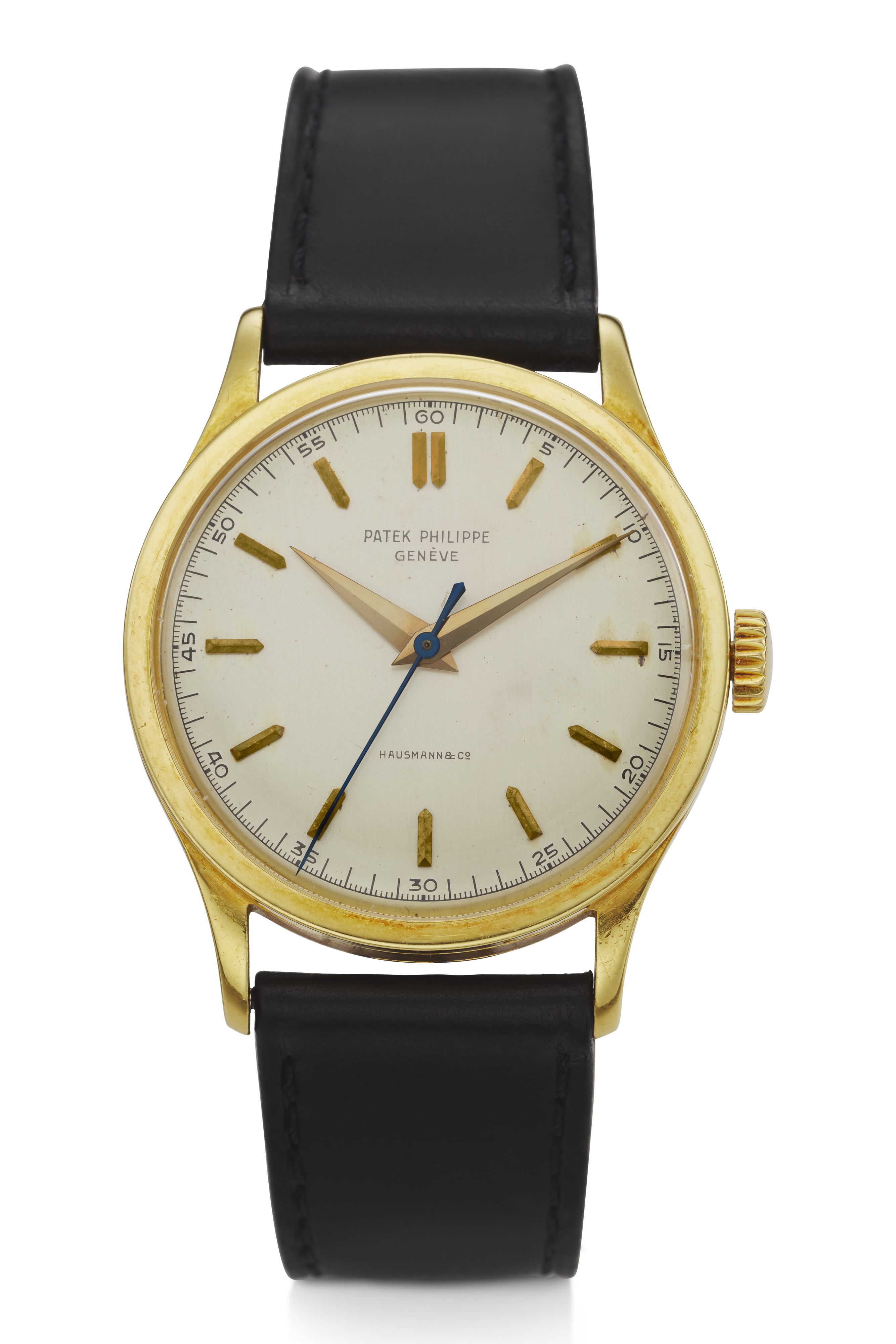 The Patek Philippe Calatrava Ref 570, which was once owned by Andy Warhol, is being auctioned by Christie's. Image: Courtesy Christie's
Retailed by Hausmann & Co., the watch is circa 1954. In 18k yellow gold, the 35.5mm watch has a silver dial, and is a manual-wind, time-only piece. The accessories accompanying it include a Patek Philippe Extract from the Archives, confirming date of sale on June 20, 1955, and Sotheby's 1988 Jewelry and Watches Catalogs, featuring this watch as Lot 264 of the December section 'The Andy Warhol Collection'. The pre-sale estimate is $45,000-95,000, the double-signed dial adding its weight to the numbers. In 1988, Sotheby's has sold it for $3,100.
The watch is a classic, which is to say its aesthetics allude to timelessness. However, this is not the only kind of design say that Warhol enjoyed. He was most photographed with his Cartier Tank Louis; he had famously said, "I don't wear a Tank watch to tell the time. In fact, I never wind it. I wear a Tank because it's the watch to wear". He also owned a Rolex Chronograph Ref. 3525, which he possibly didn't wear but bought because he enjoyed its aesthetics. Other watches in his collection include Piagets (the brand still creates an Inspiration Watch that takes a leaf from the books of the piece that Warhol owned), and Bulgari.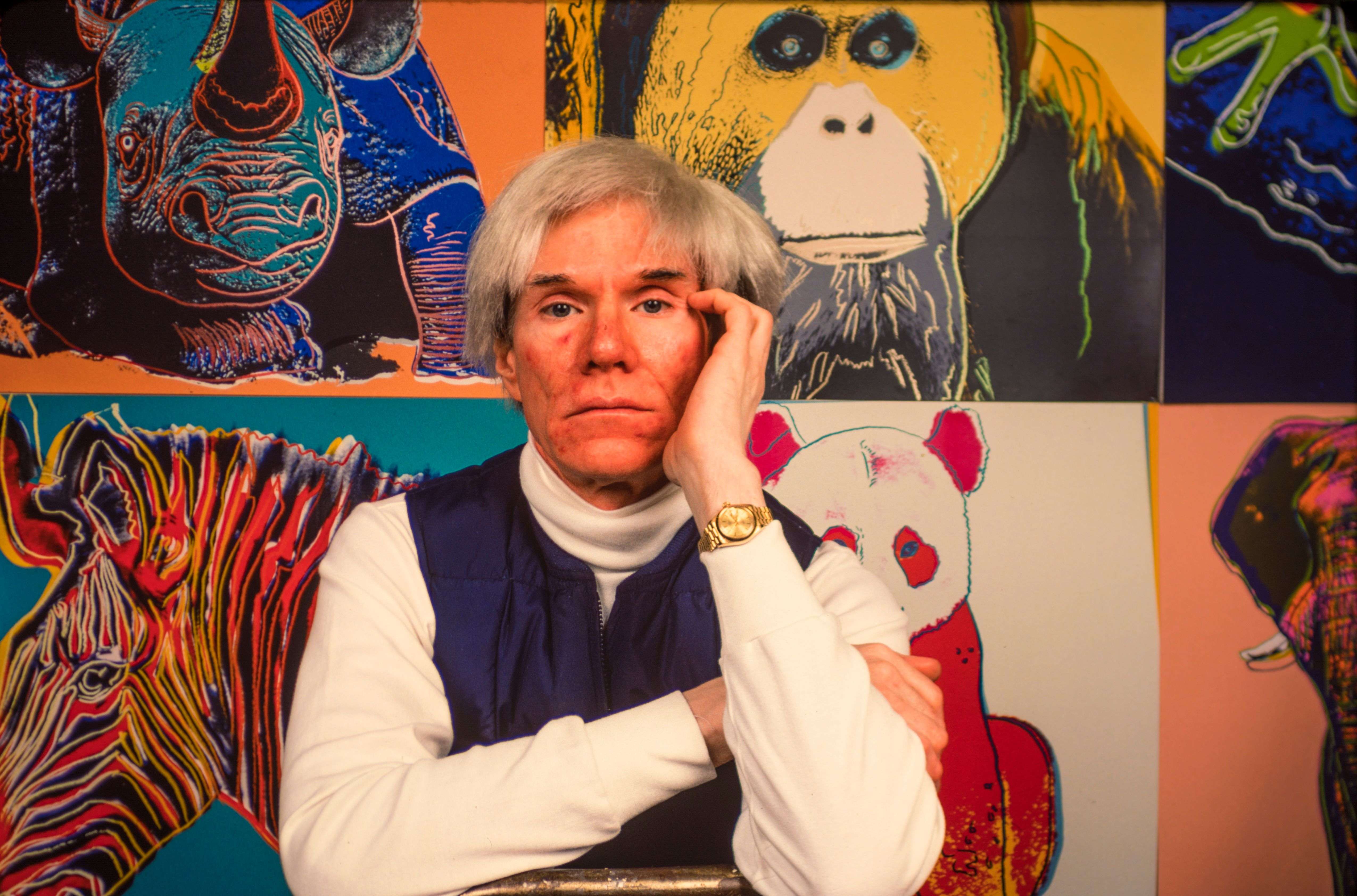 Andy Warhol in his studio. Image: Courtesy Getty Images
Within the Patek universe, apart from Calatravas, he owned the Patek Philippe Gilbert Albert–designed Ricochet collection watch, and the Patek Philippe 2526 with enamel dial with a Serpico y Laino Caracas retailer signature. The Ref 2503 he owned sold for $75,000 at auction in 2016. The current watch on the auction block, the Ref 570, is a favourite amongst collectors thanks to its modernist design. Born in 1938, it comes in stainless steel, yellow, white, and pink gold, and platinum cases. In 2019, Warhol's circa-1943 Rolex Oyster 3525 in stainless steel and pink gold sold for about $470,000 at Christie's in Geneva, well over twice its low estimate.
Christie's Watches Online - New York auction takes places June 8-22, 2021. Read more about it here